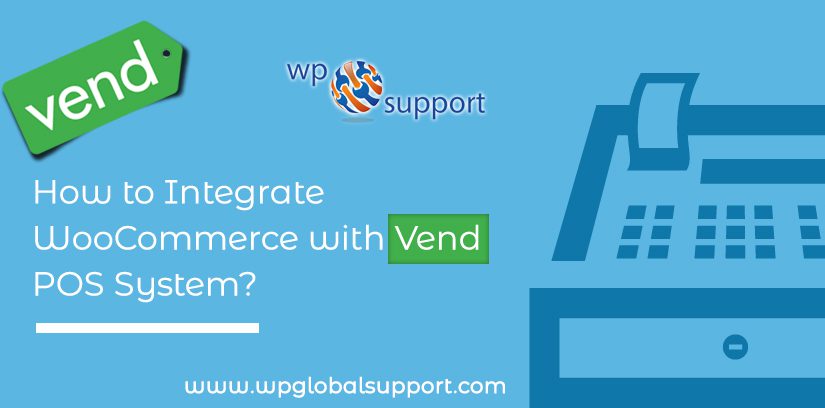 Here we gather a ton of information about How to Integrate WooCommerce with Vend POS System? Thus, if you run an apparel store and you have two outlets. Which are managed easily because you use Vend as your POS System.
Vend helps you to manage and sync product orders and inventory, from both the stores. Hence, if you want to do your business online. And thinking of building a website. Then here, we wish to suggest you build your website on "WordPress."
Certainly, you will need an e-commerce plugin. For that, we suggest you "WooCommerce". As where WooCommerce lets you create an e-commerce business (store), manage inventory, accept payments, and much more.
It comes with almost all the functionalities that you require to open an online store. But you would also need to sync store's information between WooCommerce and Vend. Before this, we want to tell you a little bit information about Vend POS System.
For best and instant support regarding WooCommerce Setup talk to our Experts by dialing our Toll-Free number +1-855-945-3219.
What is Vend POS system?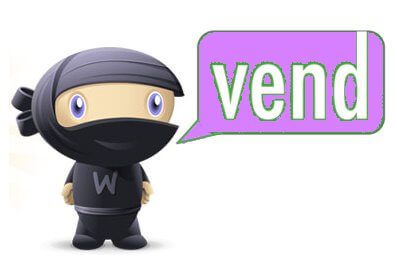 Vend is a cloud-based point-of-sale and retail management software. However, it allows retailers to run their business online, in-store, and through the mobile. Often, it contains inventory management, POS (Point-of-sale) software, reporting analytics, customer loyalty, and e-commerce business.
However, Vend integrates with another business and payment applications including Shopify, Xero, Paypal, and Square. Very often, it is a key retail partner in Apple's global Mobility Partner Program.
Shopify – Shopify is easy to use, reliable, and a very powerful e-commerce solution.
Xero – Xero is also the most popular cloud-based accounting software for small size businesses. It is accounting software generally famous for having reform accounting.
Paypal – PayPal is one of the most widely and easily accepted forms of payment that is used for the e-commerce store. Further, it offers a simple way to send & request money online.
Square – With Square you can easily synchronize sales, inventory, and customer data, manage all your channels through one centralized platform and use one payment solution across all of them.
Vend was launched by software developer Vaughan Rowsell in August 2010.
WooCommerce and Vend Integration
Well, WooCommerce naturally does not provide this feature. So, you can try searching for the WooCommerce extension that integrates with Vend. But you will not get one because there is no one there.
However, Vend is a very popular system, and you don't want to stop using it, should you have to choose a different platform altogether?
Features of WooCommerce vs Vend POS system
WooCommerce
Add Products

Add Customers

Create orders

Payments Option

Inventory Management

View Reports

Use Barcode scanner

Can work Offline

Shipping

Customer Rewards

-Yes

-Yes

-Yes

-Yes

-Yes

-Yes

-No

-No

-Yes

-Yes*
Vend
Add Products

Add Customers

Create Orders

Payments Option

Inventory Management

View Reports

Use Barcode Scanner

Can Work Offline

Shipping

Customer Rewards

-Yes

-Yes

-Yes

-Yes

-Yes

-Yes

-Yes

-No

-Yes

-Yes
If you pay attention, in the case of offline operating, shipping, and scanner usage, both are different. Hence, this is because WooCommerce is an online store solution. Therefore, there needs to be an option to ship. Unlike the vend, where customers will be physically present to collect orders.
Alike, there is no need of WooCommerce to support barcode scanner at the time of checkout process. But apart from this, product data, customer account information, order details, stock management is control by both. Somehow, which means that to create a single point of management, there is a possibility of syncing data between the two.
This is good news for you, means we can definitely help you by providing an extension plugin for WooCommerce that integrates with Vend POS software.
Where a plugin is defined as a type of software that contains a group of functions that can be added to a WordPress website. They are used to provide additional functionality to your application.
WooCommerce Extension for Vend
Rather than modifying WooCommerce, it is better to provide an extension plugin, that will handle the synchronization of data between two systems.
However, the plugin will be built in such a way that it will map the fields, between WooCommerce and Vend. Thus, the fields are updated in a system and the changes are displayed properly in the other. We have to use the Vend API to sync the data values.
Synchronization of Data
The Products, customers, and order data should be sync. This approval will ensure that there are also stock details and sales reports according to both systems.
Products
However, the product data will synchronize and is based on the product SKU (Stock Keeping Unit). If the product is added to the Vends, then it should also be added to your WooCommerce store.
The product details like Product Name (Title), Description, Category, Product Tag, Image, and Stock Units, will have been synchronizing.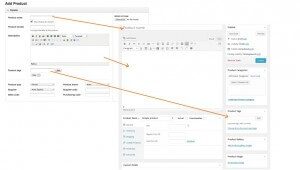 WooCommerce simple products will add like as Standard Product in Vend. However, a variable product is added like as a Variant Product and a Product Bundle. Sale prices and coupons are to be established in the form of price books in the vend.
Customer
To add a new customer, you should have the required minimum details customer name, email address. If a customer is added to the vend, so a new user should be created on the WordPress site.
If the customer's mailing address is provided, then this can be saved as a shipping address for the customer. Additional data is add in Vend and is save as User Meta in WordPress.
Where the user meta is the details provided by the user which can be saved as a meta value for the user during the checkout process.
Order
Order details should be based on order ID. The order is made every time. However, the shipping details can be added as an order notes, in Vend.
What happens when Store is Offline?
Since the Vend can be used even when the system is offline. The way which ensures that when the store comes back online, the data of both systems in sync. In these cases, the sales will increase.
In addition, there should be a manual option to do the sync as well. Since we will be creating the plugin as an add-on for WooCommerce. This option can be provided in the WordPress website's admin dashboard.
The admin panel or admin area is also known as the administration area in WordPress website where only an authenticated user can make changes. The Admin dashboard allows you to create and manage posts, pages, menus, media, change styling in the form of themes, add functionality in the form of plugins, and much more.
Single Point of Management
Whenever we see the both WooCommerce and Vend. So, there is no need to access the dashboard of both systems. (Anyway the data will be in sync). You can use only one system to manage the store.
However, there are some exceptions. For example, you need to access the WordPress dashboard to set shipping classes and shipping details. In addition to such cases to add different payment gateways or your SEO settings. You can definitely do inventory management and view sales reports from a single dashboard.

What about WooCommerce Extensions?
Until this point, we did not really believe that what would happen if we supported many of WooCommerce's extensions? Considering the complexity of this extension plugin, support for other extensions cannot be easily provided.
Conclusion
However, despite reaching the conclusion of this article, there is no plugin available to integrate WooCommerce with Vend, we can create one, due to the extensive API provided by Vend, and easy extension options for WooCommerce.
And yes! As for you, you can definitely run their online store on WordPress and WooCommerce easily, but still, continue using Vend.
If you are facing any hurdle, feel free and use the comments box provided below!
If you need any kind of help specifically related to WordPress Security, you can always dial our WordPress technical number+1-855-945-3219. The door to our WordPress customer service is always open for you.