WordPress plugin is basically a bit of code that "plugs in" to your self-hosted WordPress site. Or we can say that it is something that adds new functionality to your WordPress site or extends existing functionality on your site.
There are ten thousands of WordPress plugins that you can add to your site.
Plugins can make a massive change to your site, like from adding smaller features like an Instagram feed to turning a WordPress site into a fully functional eCommerce store, social network, or forum. Some of the WordPress plugins don't even have front-facing effects like you can install plugins to improve your site's performance or help it rank better in search engines like Google.
How Plugins work
First of all, find the WordPress plugin that you are interested in.

Install that plugin on your WordPress site.

Configure that plugin inside your WordPress dashboard.
They look like as shown :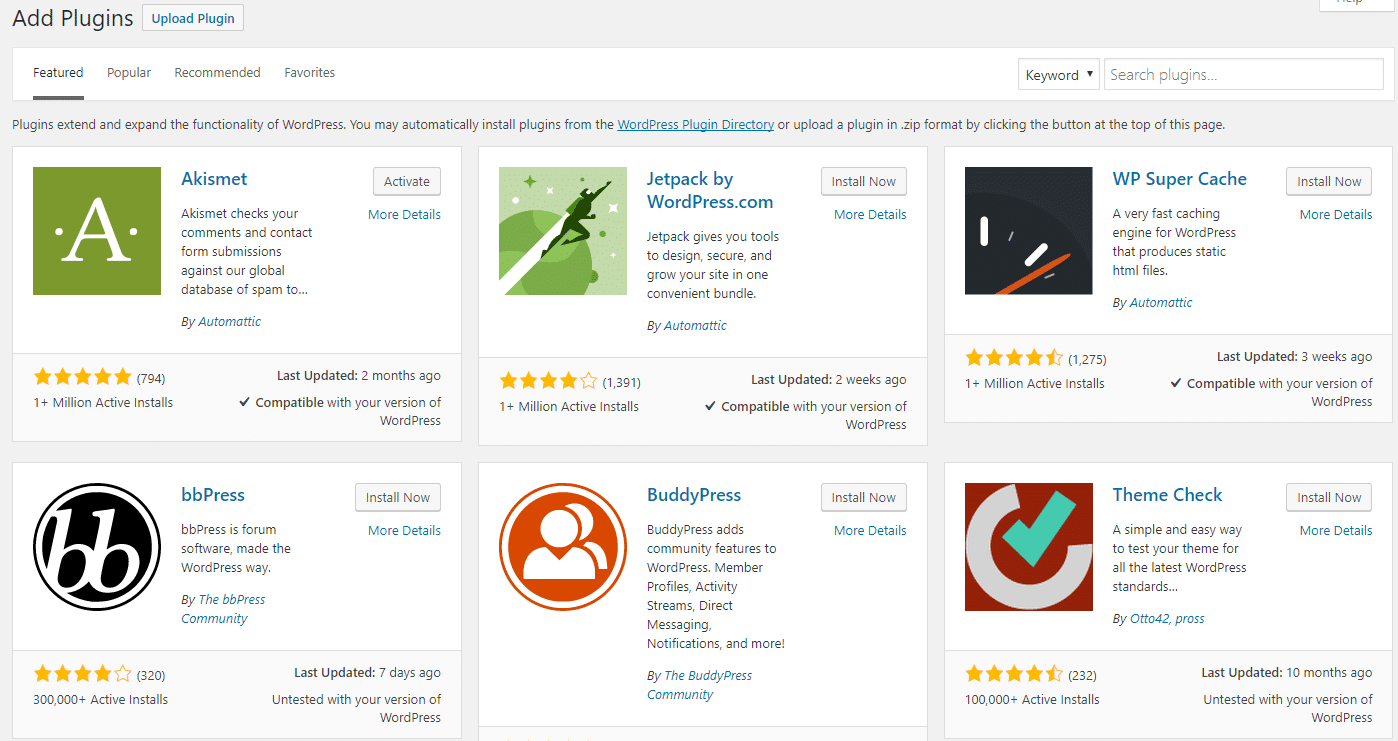 How to Install a WordPress Plugin?
These are various ways to install a WordPress Plugin, most of the common one is to install them directly from the WordPress dashboard.
How to update a WordPress Plugin?
It is essential to update your WordPress Plugins to keep your site functioning and secure. After installing plugins, you can directly update WordPress plugins from the WordPress dashboard. There are other ways to manually update plugins so that you can control over when your updates are completed.
How to Deactivate a WordPress Plugin
This is again a simple process just like installing and can be done entirely from within your WordPress dashboard.
Can you have too many WordPress plugins?
You must not unnecessary install too many WordPress plugins in order to avoid "slowing your site down". The most important than the raw number of WordPress plugins is what each plugin does and how well each plugin is coded.
Well, if you don't have the coding knowledge or you are just a beginner to assess the impact of each individual plugin. For that, it is good to only install plugins that you truly need and don't just install a plugin on the whim because you think it looks cool, rather try to keep your plugin list to just the necessities.
What Can WordPress Plugins Do?
WordPress plugins are little software applications that keep running on top of the WordPress software. It normally enables you to create any kind of website with WordPress.
For example, you can:
Read More: