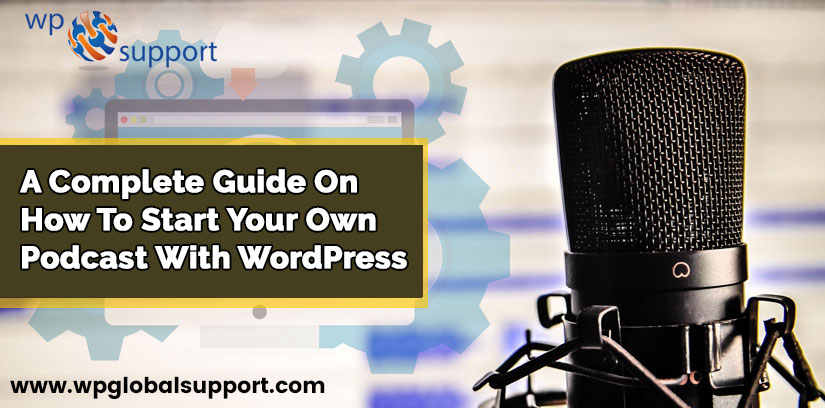 "Where words fail, music speaks". Being a part of every culture music is always enough to express & feel.
There was a time when musicians and music travel together all over the world to meet their audience. But nowadays the internet makes it easy for them to launch their music online and get connected with music lovers from all over the world. And it's possible because of online platforms like YouTube and Podcasts.
Podcasting is a more popular method to distribute episodic audio or video messages. Without waiting, let's know how to start a WordPress podcast.
Before we start, first we learn how Podcasts work, what are the requirements to start a Podcast.
What is Podcasting & How does it work?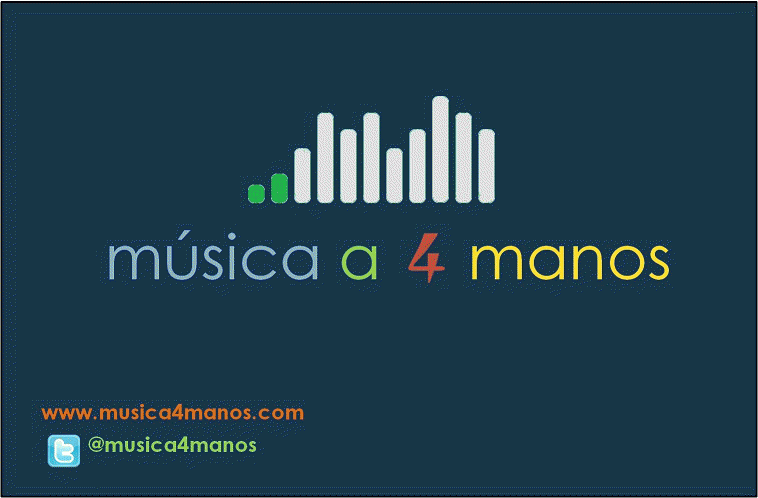 The definition of Podcast is a relevant series of audio files on digital platforms that users can listen, subscribe, and download. Previously, Podcast is known as Audio blogging. In order for your Podcast to work, you must have audio files and an RSS feed.
WordPress has the inbuilt RSS feed system. That's why a lot of Podcasts prefer to use WordPress as their Podcast website platform.
You can start your own Podcast with WordPress website and connect it with the Podcasting app too. For example, iTunes to make it easy to reach for your users.
Requirements for Podcast setup
There are some key things you need to get started for a professional Podcasting setup.
Podcast needs full control, flexibility, and complete ownership. For this, you can choose WordPress Podcast hosting. Create a blog or site, this helps you to aware people of you and your Podcast.
Meanwhile, you are required to select the right tools to publish your podcast on the internet. These tools are an important asset in your Podcasting. So it's best to spend a fair amount of time while purchasing.
Steps to Start WordPress Podcast
Like any other website here also you need to go for hosting and domain name first. See the point to be noted while you selecting hosting and domain name.
#1. Hosting and Domain Name
The big decision for building a site is to choose the right platform. We know that WordPress is open-source software and also offers self-hosting. It also allows you complete control, customization, and ownership. You can install Podcast plugins and the most important thing is, you can earn money from your site without any restrictions. With WordPress, you'll be able to maximize your audience by Podcast marketing.
You'll also need a domain name so people can find your Podcasts easily on the internet. We suggest you use Bluehost because they are one of the official WordPress recommended hosting providers and is one of the largest web hosting services all over the world. You should choose a domain name that matches either your brand or Podcast name.
For more hosting recommendation, read our guide on How to choose the Best WordPress hosting.
Another thing comes in Podcasting is a media hosting service. Let's see the importance-
#2. Setting up a Media Hosting Service
The next thing you'll need a separate media hosting service because your Podcasts are large audio files and you don't want to host yours.MP3s on the same server. Serving these big files from your web host will consume lots of server resources. it will make your site unresponsive and slow.
For the best user experience, we suggest you use a podcast specific media hosting platform such as Blubrry.
The next thing that comes is Podcasting equipment. Because the best equipment adds a lot.
#3. Choose Proper Podcasting Equipment
Choosing the best equipment for your Podcast can be confusing if you are just starting out. Here, we are highlighting some audio equipment. Podcast sound quality is one area where you don't want to skimp. For high-quality sound, you required these Podcast equipment.
Microphone ( such as Samson, RODE, Heil-PR40)
Mic Arm and Shock Mount.
Headphones.
Audio recording software (such as Audacity)
Call recording tool
Audio editing software (Audacity or Garageband)
Once you have the right Podcasting tools, then you will be ready to record your first Podcast.
#4. Recording Your First Podcast
Now it's time to know how to record your first Podcast.
You will need audio recording software to record your Podcast. Use audio recording software such as Audacity to record your episode. Audacity is popular because it's free and easy to use. Creating a new project on audacity software, you can edit your Podcast also.
Now, feel free to record your Podcast. Don't worry about unexpected pauses, breaks, coughing, or any glitches you may make while narrating.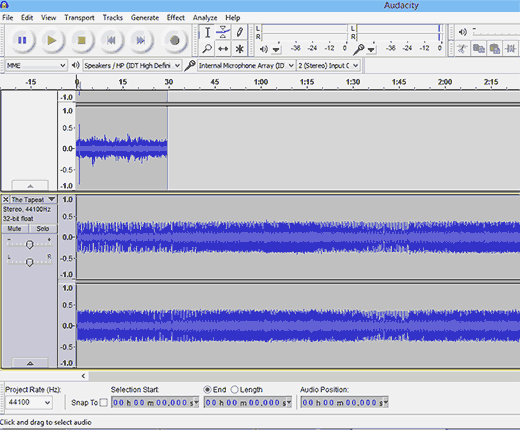 Once you finish recording and editing your project, export your new audio file as an MP3 and name it appropriately to avoid confusion later.
When the recording is done to publish your first podcast. See the process further on the blog.
#5. Publish Your Podcast with WordPress
When your first episode is polished and ready to go, you can upload it to your WordPress site. For this, you need to add a Podcast plugin in your WordPress.
Install a Podcast plugin. Here, we're recommending you install the Blubrry PowerPress plugin.
First, log in to the admin area of your WordPress site. Then install the Blubrry plugins.
and activate it.
For more detail, read the guide How to Install a Plugin in WordPress.
After activation, you will see a PowerPress menu item in the WordPress admin menu. By clicking on it will take you to the settings page of the plugin.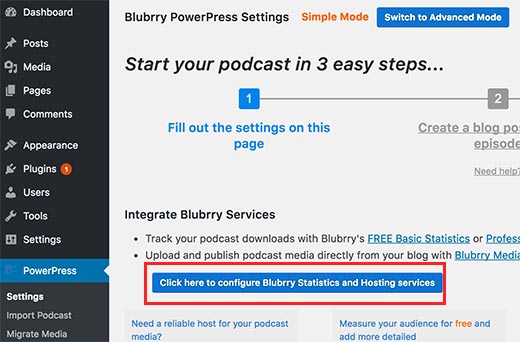 Now, click on the button to configure blubrry hosting services and statics. By clicking on the button, it will ask you for blubrry hosting account email and password.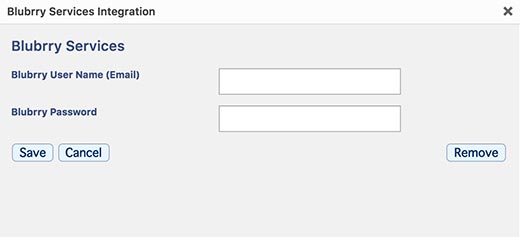 After the login, go to the Podcast settings and fill out all information such as Program Title, iTunes Program Subtitle, iTunes Program Summary and so on.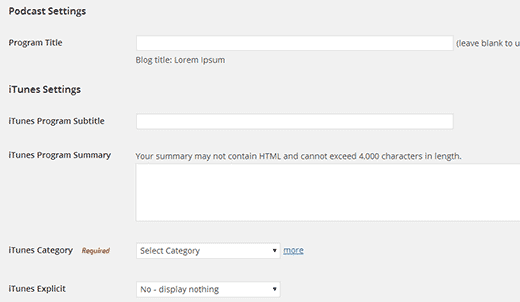 At last, click the "Save Changes" button to store your settings. And now the upload process is left.
#6. Upload Media Files to Blubrry
To upload your episode, first you sign in to your Blubrry account. Now go to the manage account panel.
After that select manage account>> content >> media files (Podcasting hosting).
Click on the Upload New Media, & upload your Podcast.MP3 file.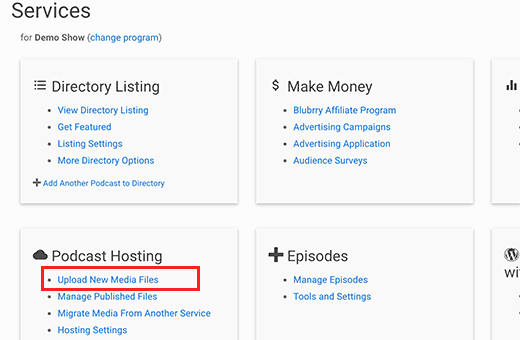 Once your file is uploaded then Click the link labeled "Make Public"
Now it shows you a URL at the top of the page. You may copy the URL for further steps.
After that, you need to set up a smart Podcast player in your WordPress.
#7. Setting Up Smart Podcast Player
First, log in to your WordPress dashboard. then go to Settings, click on "Smart Podcast Player"
After that, click on the Player Defaults tab.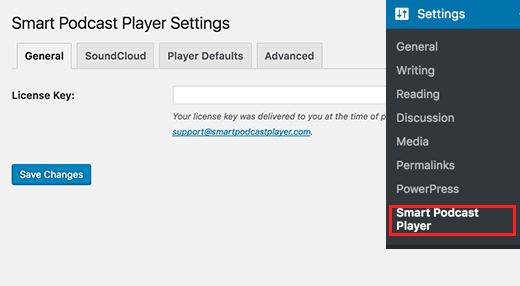 Then you'll go to the Podcast RSS Feed URL box. this is where you will put in the RSS feed. Paste your copied Podcast URL in this box and click Save Changes for this to apply.
Now go to the Subscription URL box, here you can set the destination for the images in the subscribe button.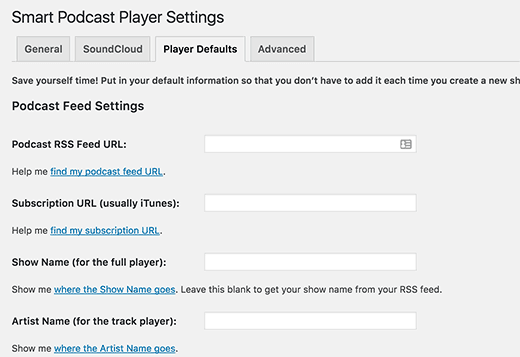 This button allows your audience to your iTunes page.
You can choose the theme and color for your Podcast player under the Player Design settings.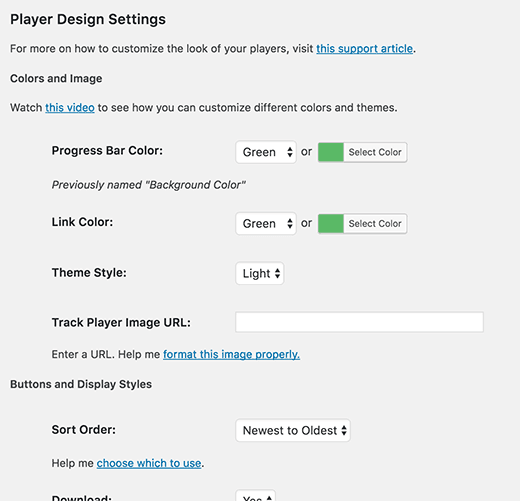 Now the smart Podcast player is ready, so you need to disable the Podcast player that comes with the blubrry plugin.
If you are using a smart Podcast player, you do not require a PowerPress for adding a media player to your post.
Furthermore, you need to go to the blubrry settings page. Then go to the 'Blog Posts and Pages' section.
Click 'disabled' under 'Display Media and Links' option.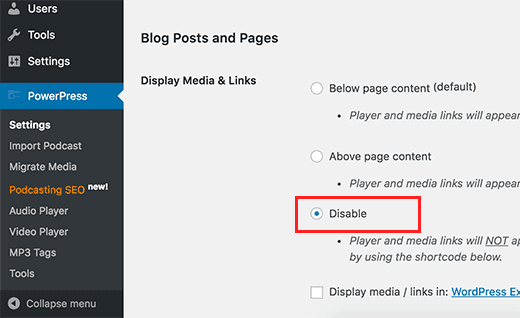 Now, save your settings to click on 'save changes' button. And move on to add your first Podcast.
#8. Adding Your First Podcast in WordPress
Now It's time to add your first Podcast to WordPress.
Go to the Posts >> Add a New page to publish your first Podcast. Here you can categorize your new Podcasts to keep new episodes different from the rest of your content.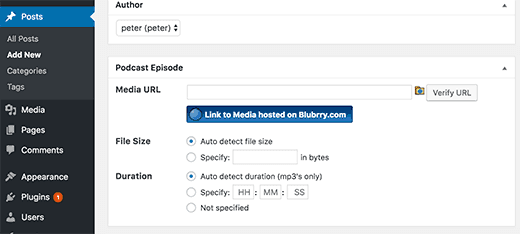 Now choose the file that uploaded to Blubrry media and goes to the Post Editor section where you can give your post a suitable title. To add a description of this Podcast episode goes to the visual editor. This visual editor shows you a smart Podcast player which allows you to play your episodes on the WordPress platform.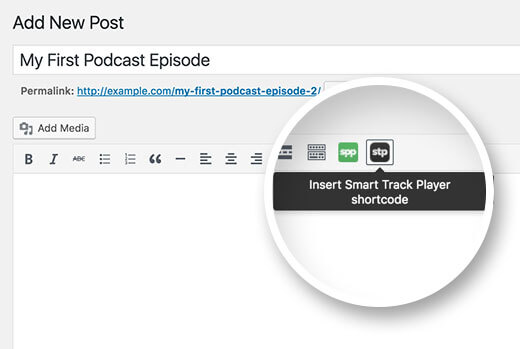 Choose 'Play a specific episode of your Podcast'. And then enter the URL of the Podcast file you want to be played.
After that adding the media file URL and click the build shortcode button. This will appear as a shortcode in the editor section.
Now, you can publish & preview your blog post. And you will listen to your Podcast episode live with a beautiful player.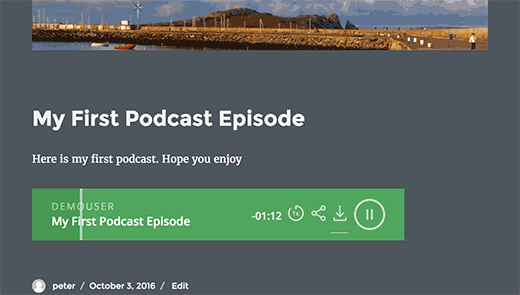 Nice work! your WordPress Podcasting website is ready to go live by submitting it on iTunes.
#9. Submit Podcast episodes directly to iTunes from WordPress
Once you have uploaded your Podcast episodes and everything looks okay, then it means you are ready to submit your Podcast to iTunes.
First, you download and install the latest version of iTunes on your computer. Now, launch iTunes and click the iTunes Store button.
After that click on the Podcast menu and scroll a bit to find "Podcast QUICK LINKS". There you'll see a "Submit a Podcast link"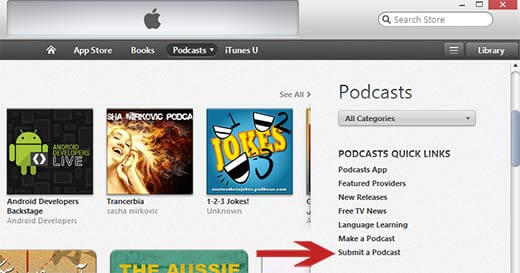 However, it'll ask you Apple ID to submit your Podcast to the iTunes directory.
After login, you can put your Podcast feed URL. Since you are using Blubrry, your feed will include tags needed by the iTunes Store for Podcasts.
After submission, your Podcast feed will be submitted for approval on iTunes.
To give you more choices in the Podcasting plugin. We have listed the top WordPress plugin which converts your website in the Podcasting site.
Best WordPress Podcasting plugin
WordPress offers you many Podcast plugins with great features. Sometimes it quite confusing to choose the right Podcast plugin but no need to worry. Here, we are providing you some best WordPress Podcasting plugins. Let's have a look!
1. PowerPress plugin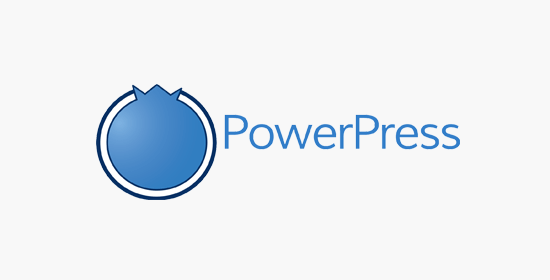 PowerPress is Blubrry developed a free plugin. Even though it's packed with simple & advanced modes, players, subscribe tools and more. PowerPress helps you to manage your Podcast files and generate RSS feeds.
PowerPress plugin comes with some other notable such as integrated HTML5 Media Player, useful SEO settings, multi-Podcast support, subscribe page with a shortcode embed and sidebar widget. it supports both iTunes and Google play music.
2. Seriously Simple Podcasting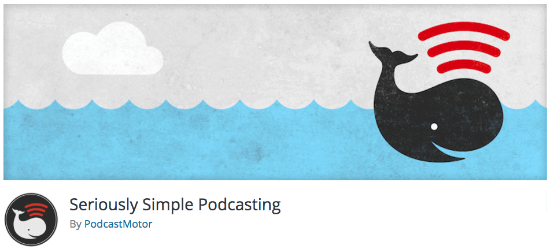 Seriously Simple Podcasting is another simple plugin in the list of Podcast plugins. it's easy to use with basic features needed for your Podcast published.
It allows you to run multiple Podcasts from a single website. Seriously Simple Podcasting offers free add-ons to showcase your speakers and password protection for private Podcasts.
3. Libsyn Podcasting Plugin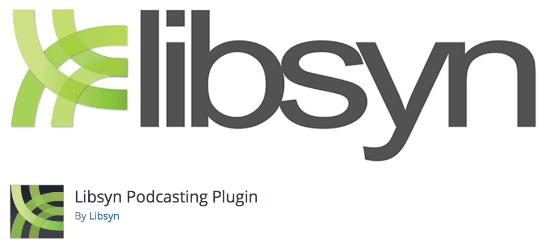 Libsyn Podcast plugin easily integrates your Libsyn account with the WordPress website and allows you to create episodes. You can directly upload your Podcast files to Libsyn from WordPress. your all media feeds will remain on Libsyn servers. Even if your website goes down, your episodes will still be available.
Libsyn offers you some great features like the ability to choose a style for your player and add a download link below the player. You can also adjust the width of the media player.
4. Smart Podcast Player

Smart Podcast player by Pat Flynn is a premium plugin that allows you to embed your Podcast RSS feed no matter where you host it.
It offers you a beautifully designed theme player with HTML5. The features of Smart Podcast player help you to grow your Podcast and provide your listeners with a great experience. It has a mobile-friendly player and built-in social sharing features.
5. Simple Podcast Press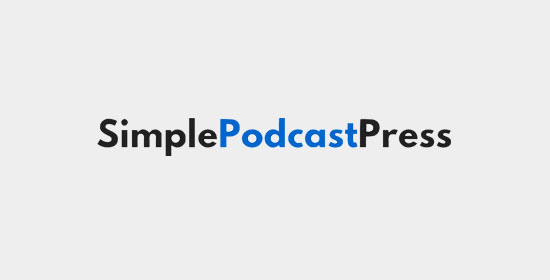 Another Podcast premium plugin is Simple Podcast Press. It offers you a beautiful embed player in your posts and pages.
Simple Podcast Press supports all hosting services, clickable timestamps, transcripts, and worldwide iTunes reviews. It has an advanced mobile-optimized player and automatic publishing.
6. Podlove Podcast Publisher

Podlove Podcast plugin created by Podlove to deliver more advanced features for Podcast publishers. It supports both audio and video Podcasts.
Podlove offers you complete control over your RSS Feeds and allows you to manage your episodes. This plugin also includes a flexible template system to style your Podcast player.
We hope, this plugin list helps you to decide which plugin is suitable for your needs.
When you start a Podcasting website the selection of themes also an important part. Keeping this in mind we enlisted the top 25 WordPress Podcasting theme for your website.
7. Buzzsprout Podcasting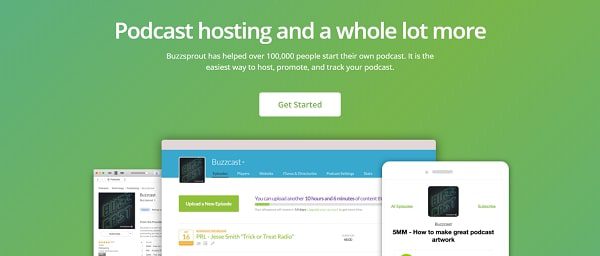 Buzzsprout podcasting plugin is one of the premium solutions that has an easy-to-use and simple interface. Also, it comes with a free WordPress plugin. This plugin provides you the HTML5 players, statistics, and iTunes support too.
However, once you have installed this plugin on your own WordPress website. Therefore this tool will pick all the podcast episodes straight from your Buzzsprout feed. Also, then you will be able to embed your podcast episodes in any post or page of your website.
In addition, this plugin also provides you some podcast statistics. Therefore you are able to understand your listener's choice with the help of these stats such as which apps your listeners use to listen to your podcast, from where your listeners are active, and the total plays over time too.
Above mentioned things are much easy with Buzzsprout plugin. Just to do so, all you have to need is to upload your audio file and the Buzzsprout plugin will do rest such as optimizing the episode automatically. Either you can publish your podcast episode directly or you can schedule it on the day and time you want it to go live.
8. RafflePress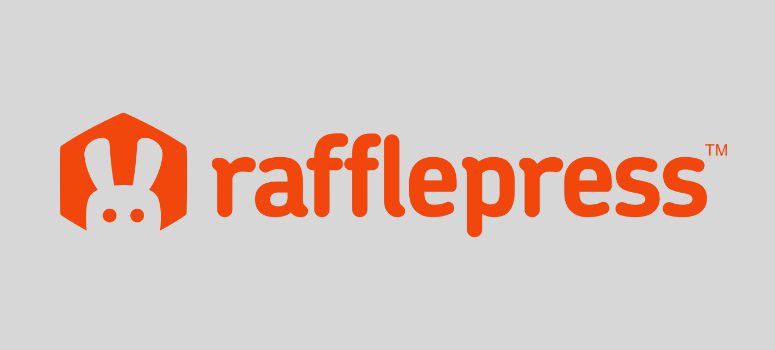 RafflePress one of the popular and different types of WordPress podcast plugin. Unlike others, this is a WordPress giveaway plugin suitable for your website.
Also, it becomes much easy for you to grow the podcast audience on your website with the help of interesting contests and giveaways on your WordPress website. Although you can create gorgeous, fully responsive, and very beautiful online giveaways within a few minutes.
Well, you can do so by using the drag and drop builder of the RafflePress plugin. By means of these giveaways, you are able to make your podcast following by others. Therefore you can increase the website traffic just by encouraging the podcast listeners of your website to enter the contests.
Besides that, the RafflePress plugin can also integrate with the email marketing service of your site. Therefore it becomes easy for you to grow your email list. Also, you can choose a pre-built viral giveaway template among many of them.
Certainly, you will get more subscribers for your podcast, to improve the responsiveness, and grow more traffic, to your own website.
9. Sermon Manager

Sermon Manager podcasting plugin of WordPress is available free of cost for your website. Basically, this plugin is built to help you for the distribution of church sermons online with others.
In addition, you are able to add different series, books, topics, speakers, and other service types, along with including a podcast image. Although the Sermon Manager plugin has made for some particular tasks.
But it does not mean that this plugin has features. Because this tool fully supports Apple Podcasts. However, this allows you to create various podcasts. Also, you are able to embed videos within it from providers like YouTube and Vimeo.
The Sermon Manager plugin can work with any WordPress theme. Also, it is highly customizable. In addition, publishing it on your site using shortcodes will be easy for you. Although the pro version is SEO and marketing ready too.
10. MonsterInsights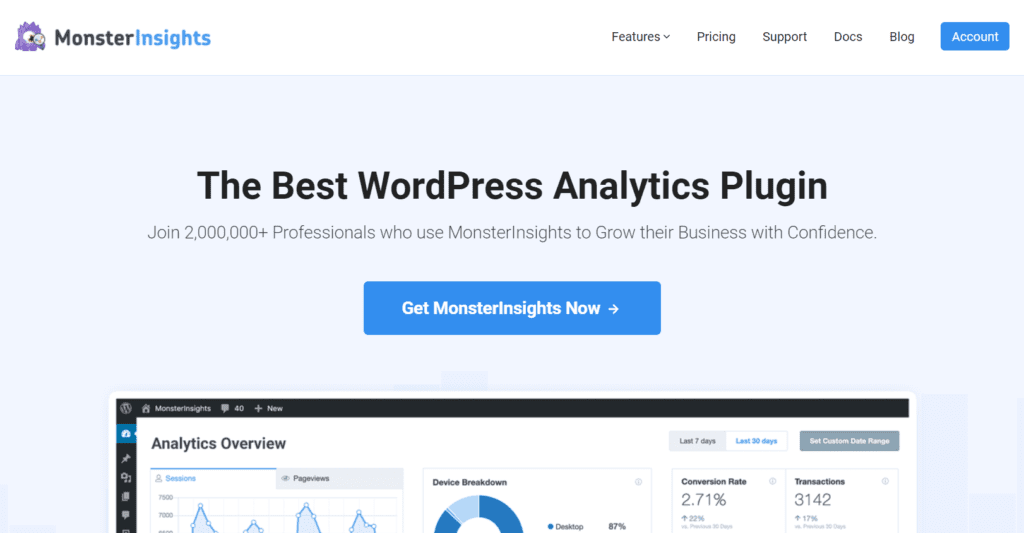 MonsterInsights is the WordPress podcast plugin that is one of the best suitable podcast plugins available for your WordPress website. Although if you wish to let visitors know about your podcast homepage and let them find it easily. Also, get information about their activities when they get into your podcast homepage.
No matter you are aware or not about how to install the Analytics tracking code. Besides, if you desire to set up your websites Google Analytics. Therefore MonsterInsights can make this very easy for you to set up.
Also, it makes to enable advanced functionality on your site easy such as AMP, Google Optimize, click tracking, e-commerce tracking, and many others. Certainly, with this plugin, you are able to create better episodes for your podcast audience and grow them even faster.
Also, from your WordPress dashboard, you can view the podcast homepage performance of your website. Also, MonsterInsights tracking tools allow you to know about the most popular podcast episodes. Ads tracking tools to help you identify the most effective ad placements for your site.
11. Fusebox
is an extremely comprehensive and the best thing is that you can try the Fusebox plugin for free. Well, this is WordPress podcast plugins that set up the benchmark about what kind of functionality and features should have in a podcast plugin. However, It includes various library display settings, direct downloads, playback slowing, etc.
Although the level of design customization of the Fusebox plugin is the best feature of it. Because some of the WordPress podcast plugins lack options such as attractive designs or look and feel. But in such concerns, Fusebox does not give up easily.
Because in many examples, Fusebox provides you a variety of color palette for your audio track bar. This feature makes your podcast as a native part of your website. Although the transcript plugin is another feature that makes the Fusebox best among others.
This comes along with the Fusebox player. In addition, you can use this plugin to create a significant transcript that can increases SEO and improve visitors count on your website.
Best WordPress Podcasters Themes
WordPress has plenty of free and premium themes which are specially designed for Podcasting websites. Let's have a look!
1. Ultra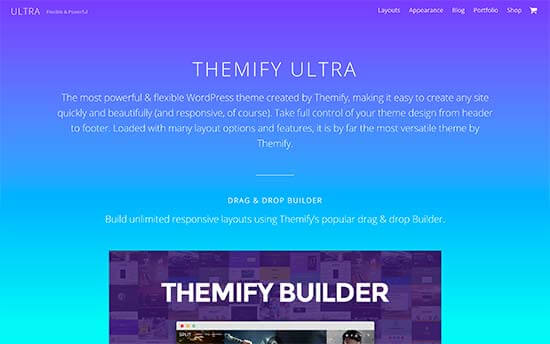 It is an all-purpose WordPress theme. Ultra comes packed with ready-made designs, 1-click install and also includes a powerful page builder to edit any page or create your own designs.
Ultra is useful as it includes a beautiful audio player that goes along with your theme. It has a 1-click demo importer and custom theme settings page for easier and quick set up.
2. Satchmo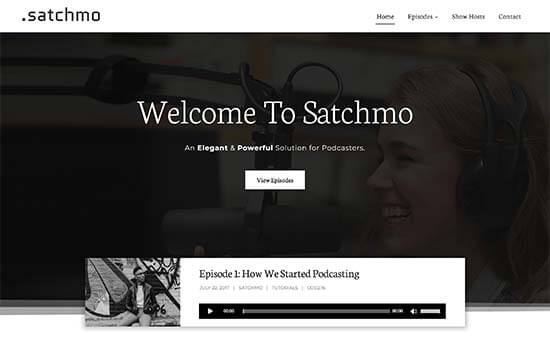 It is mainly designed for Podcasters. Satchmo contains a beautiful design with a big background symbol, name to motion button, and the most recent episode widget.
Satchmo has many Podcasting comparable options and an awesome episode participant that shows very good on all gadgets. It comes with full enhance for drag and drops web page builder plugin.
3. Gumbo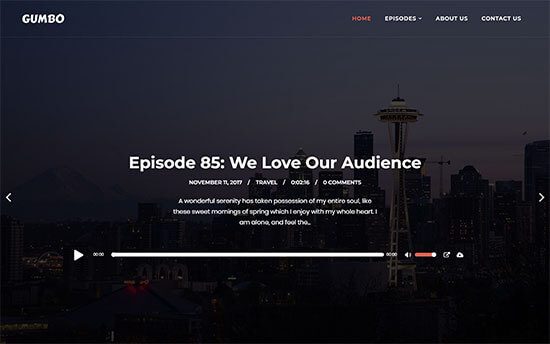 Gumbo is designed to leave a lasting first impression on your audiences with an appealing and modern design. It comes with full support for Blubrry Podcast Hosting and the PowerPress Podcasting plugin. It supports self-hosted and external embeds from any host including Soundcloud, YouTube, Vimeo, and much more.
4. Pepper+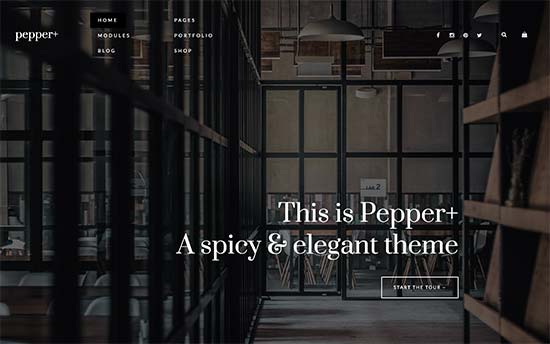 Pepper+ is another most popular theme for Podcasters. It is a multi-purpose WordPress theme suitable for any website. It allows you to drag and drop pieces on a web page for creating beautiful designs. Pepper+ comes with a couple of ready-made website designs with demo content material and It's very simple to make use of.
5. Aesthetic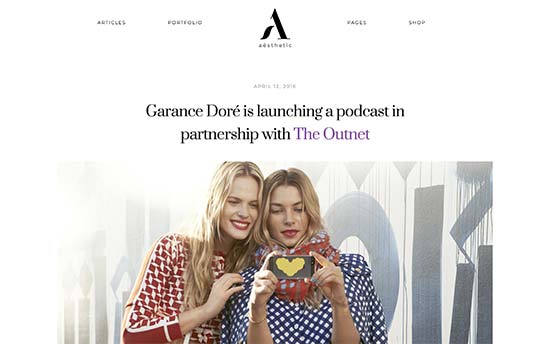 It is an awesome designed WordPress theme for Podcasters and bloggers. It gives multiple listing styles for posts. Aesthetic includes easy editing with page builder and comes with fast setup options like 1-click importer and theme options panel. You will see a beautiful audio player that works great for self-hosted media files for your Podcast.
6. Oscillator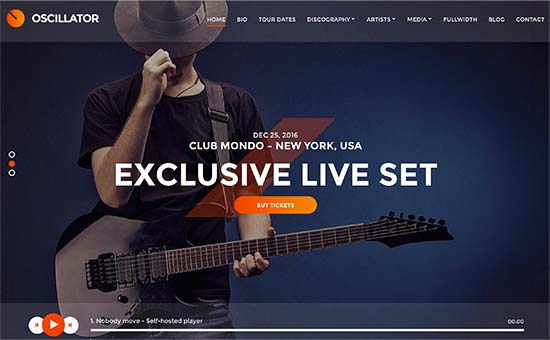 The Oscillator is powerful and very easy to use the theme for musicians and Podcasts. It comes with a stunning streaming audio player that looks good on mobile devices.
The oscillator includes built-in sections for adding sliders, discography, events, artists, photo galleries and videos. For content discovery and social media integration, it has a drag and drops home page with custom WordPress widgets.
7. Music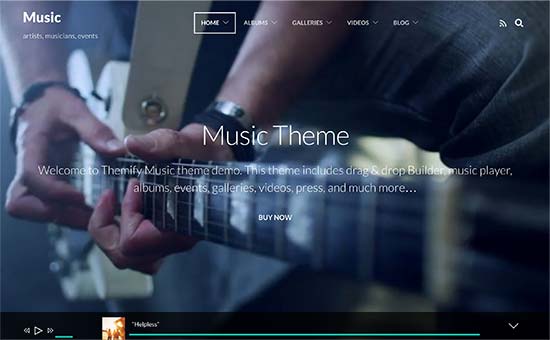 It is a WordPress theme designed for musicians, radio shows, artists, and Podcasts. Music comes with a beautiful fullscreen background image and a full-width audio player at the bottom.
It is very easy to use and includes everything you will require for your Podcasting website. Music has a super flexible drag and drop builder that grants you to simply create unlimited designs on your own. You can import demo content to make setup easier.
8. Monochrome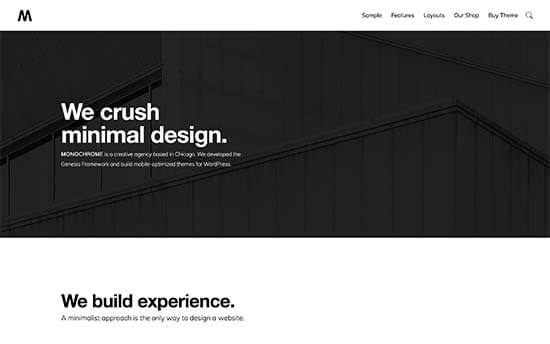 The Monochrome is best to use if you are looking for a minimalist WordPress theme. It features may white space with beautiful typography that helps in making your content stand out. Monochrome is built on top of the Genesis theme framework, which is good for performance and speed.
It has a customizable header, very easy to set up a homepage with multiple widget-ready areas where you can place an audio player widget.
9. Lenscap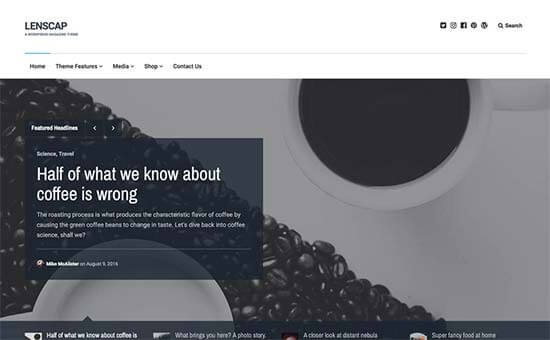 It is a gorgeously designed WordPress theme for magazines and all media-rich sites including Podcasts. Lenscap homepage features a highly customizable content carousel that lets you showcase the best of your Podcast at the top.
You can use it easily and all these options are clearly organized. It is e-commerce ready You can use it for adding an online store.
10. Promenade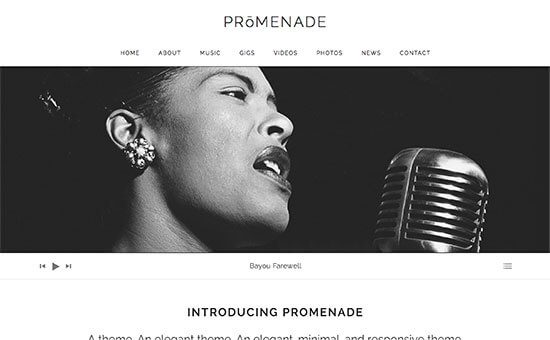 It combines minimalism with style with the awesome crafted WordPress theme. The promenade is designed for audio content, musicians, and bands. It is best for serious Podcasts as it lets users focus more on content.
Some of its other features include full support for audio-video content, related posts, Google Fonts and Typekit support, full-width page template and much more.
11. Nayma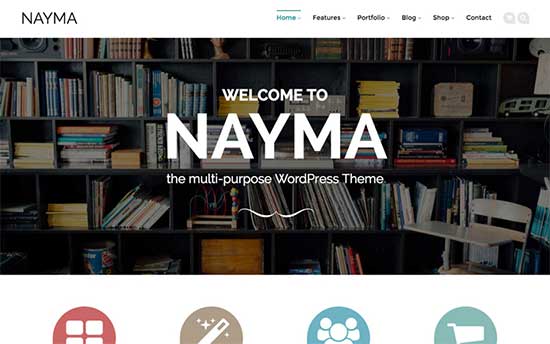 It is a multi-purpose WordPress theme and can handle any kind of content thus making it look attractive. Nayma comes with an audio post format that works best for Podcast episodes.
It is e-commerce ready and supports multilingual websites. Nayma has built-in templates for galleries, portfolios, adding a contact form, and much more.
Read More: Top 10 WordPress Themes for Graphic Designers
12. Elegant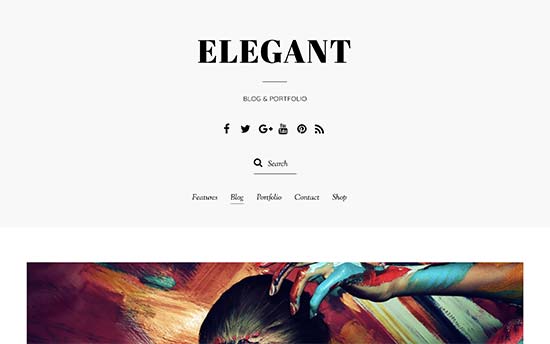 It is a gorgeously crafted WordPress theme to beautifully show all sorts of content with a distraction-free layout. Elegant is relevant for personal blogs, Podcasters, and magazine sites that require a simple design.
It includes attractive typography, portfolio section, custom header, page templates, and multiple color schemes. Elegant has a powerful page builder for taking your website to the next level.
13. Dixie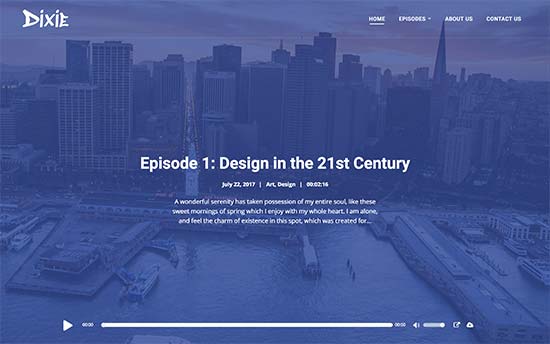 It is a specially made WordPress theme for Podcasters and has many themes options. Dixie features an attractive homepage design with fullscreen background and episode player. It supports all famous Podcasting plugins and top WordPress page builder plugins. Dixie includes Podcast hosts page, multiple layout choices, and Newsletter signup form.
14. Tracks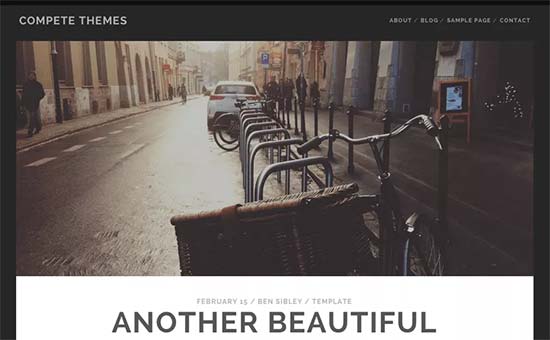 It is best if you are looking for a free theme. Tracks feature a dark, simple, and minimalist design that makes it good for publishing both text and audio content.
Some of the notable features include the search bar, social media icons, comment display controls, premium layouts, and much more. It is simple to use.
15. Designer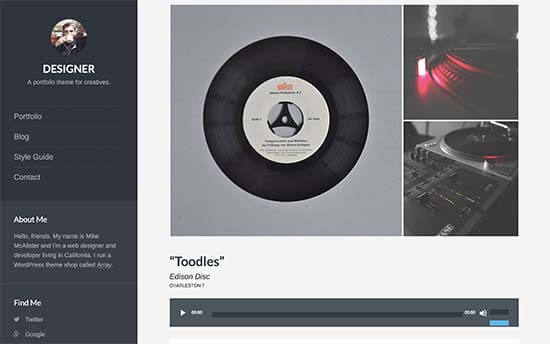 It is a WordPress portfolio theme for any type of artist and designers. Designer comes with stunning templates to show your audio content, which is best for Podcasting websites.
It is user-friendly and compatible with all Podcasting plugins. Designer comes with templates for contact form, video portfolio, blog page, and much more.
16. Obsidian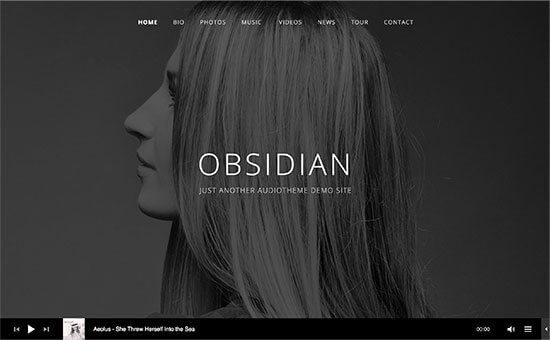 Obsidian is best to use if you are looking for modern and stylish WordPress Theme. It features a dark color scheme with fullscreen background and an audio player.
It includes full support to show audio playlists and video content on your site. Theme setup is managed with live customizer and allows you to see the changes as you edit your website.
17. Amplify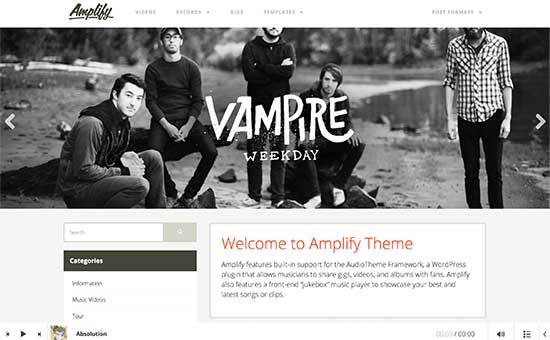 It is a WordPress theme for artists, Podcasts, musicians, and other websites that use the audio content. Amplify comes with a companion plugin for easily adding the audio player, discography, artists, and much more.
It has templates for video galleries, event pages, photo galleries, albums, and tracks. Amplify is suitable with Beaver Builder which lets you create your own custom page layouts if you require.
18. Oxium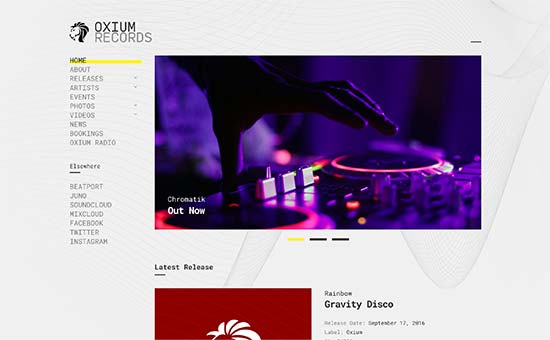 It is a WordPress theme for artists, music, bands, and Podcasts. Oxium features a unique design with a narrow sidebar, navigation menus on the left and your most vital content to the right.
Oxium includes audio streaming players and custom sections for adding artists, photos, video galleries and much more. It is easy to set up and uses with its digitized homepage, powerful options, and custom widgets.
19. Medias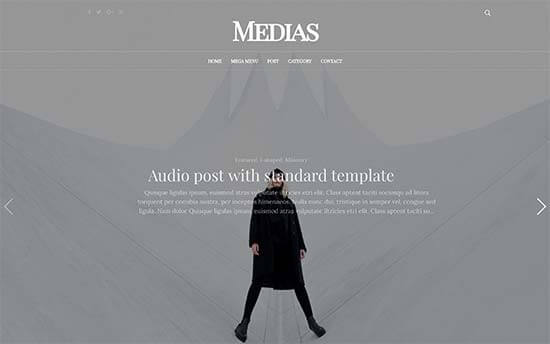 It is a powerful WordPress theme for Podcasts, blogs, and personal websites. Medias comes with multiple layouts and styles for displaying your posts and other content.
Some of the Other features include mega menu, custom header, slider plugin, and Google fonts. It can be used for creating multilingual WordPress sites with WPML.
20. Viseo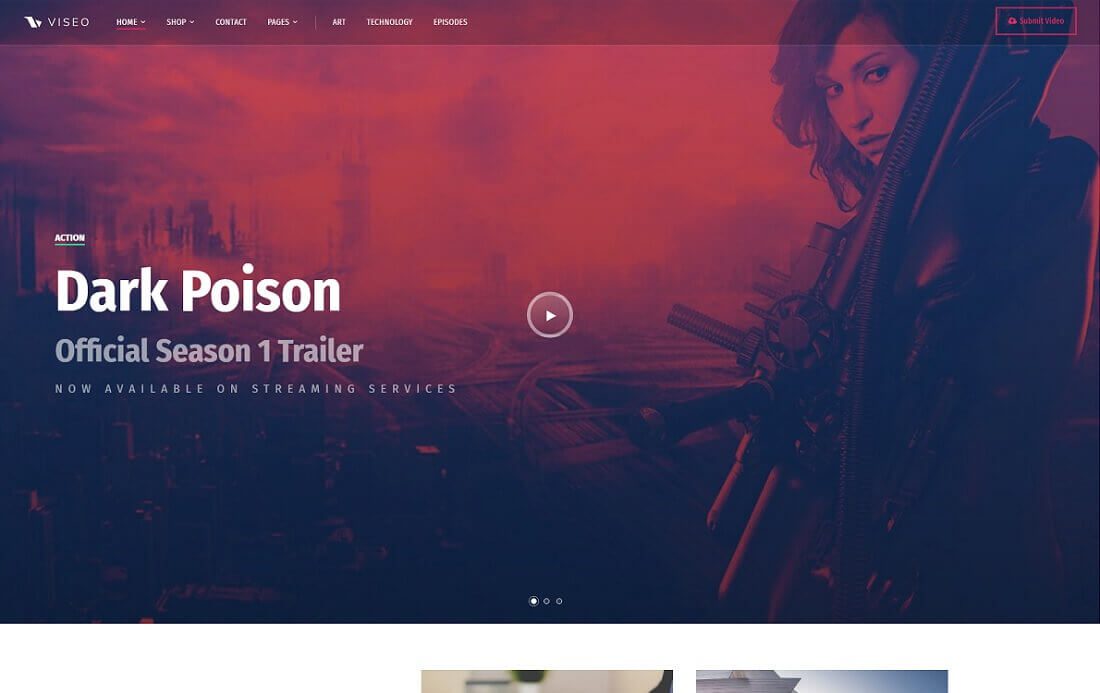 The Viseo is a famous Podcast theme. It does not need any coding skills as it uses the user drag and drops page builder. You can create custom pages all on your own without touching a single line of code.
A theme that comes ideal for news, videos and Podcast websites. No matter which path you select with Viseo your page will look as modernistic as possible.
21. Remix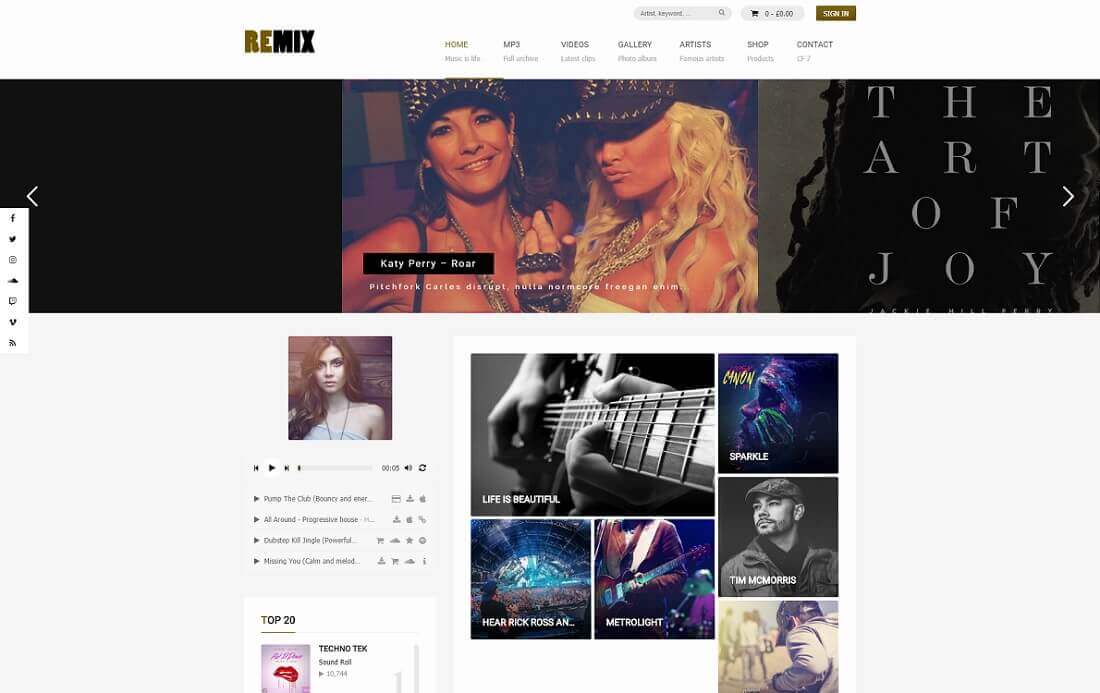 The remix is a responsive Ajax WordPress theme for Podcasters. There are many looks available in the form of various predefined demos. Each demo comes with default or Ajax version for giving you more options.
Select what you find fits your business. Each of the demos comes with the one-click importer for you to have a workable site. For making any adjustments the intuitive drag and drop page builder makes it all simpler.
22. Podcaster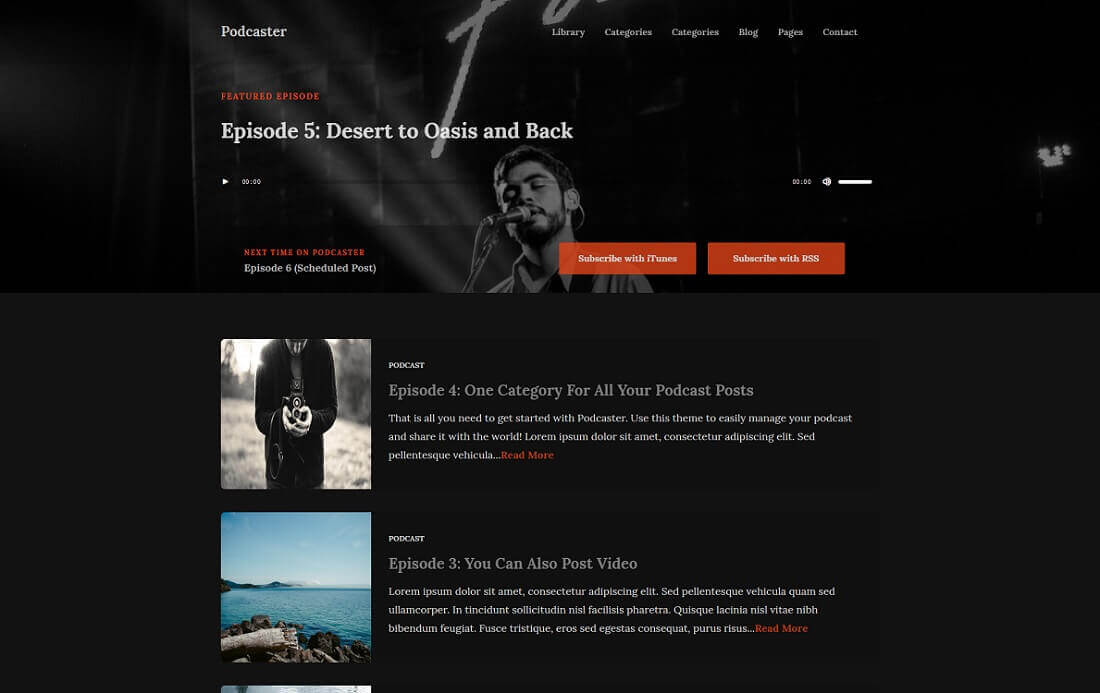 It helps you create and manage your own Podcast website simply and efficiently. Podcaster is a completely responsive WordPress theme that supports audio and video formats. The theme is very flexible and does not have a problem meeting the needs and requirements of Podcasters.
23. Onair2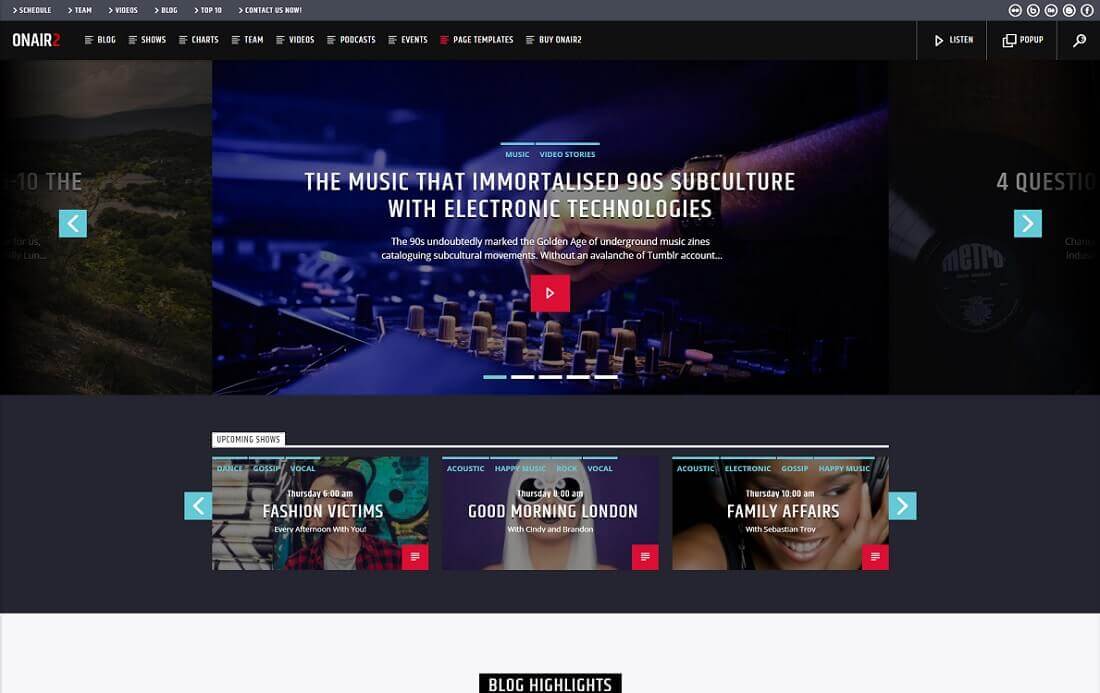 It supports all the latest Podcasting technologies which make your website crafted with it to the highest standards. Onair2 supports 11 custom post types, 7 custom widgets, and 14 custom shortcodes. You will find all the mind-blowing secret gems that will boost your online presence and skyrocket your Podcast.
24. Audonic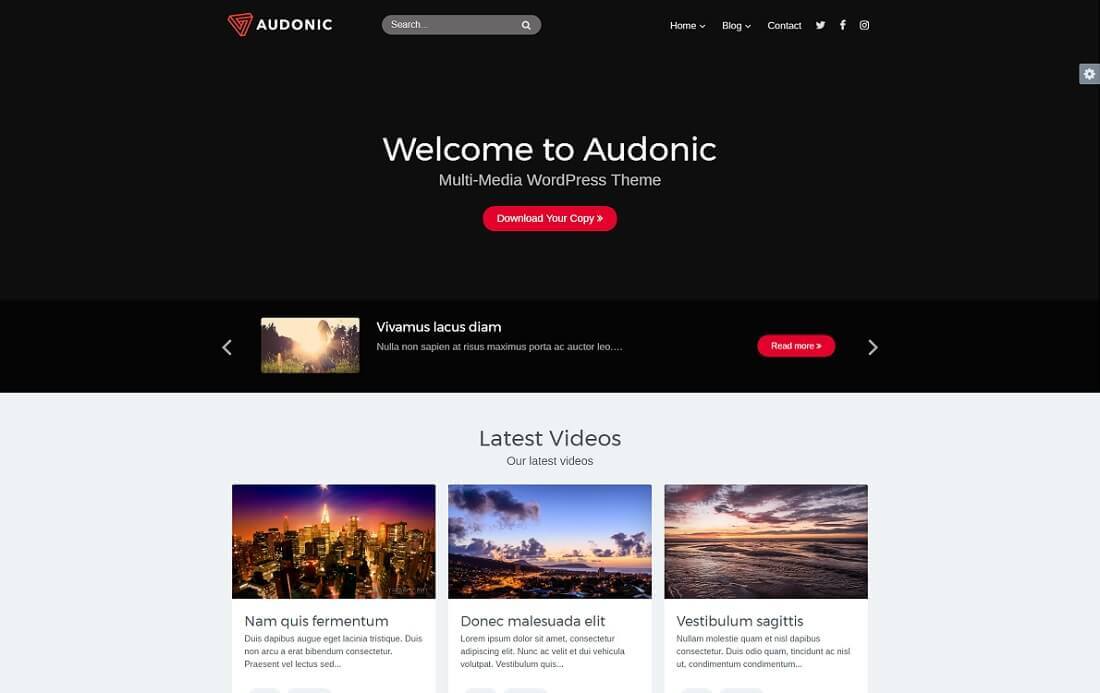 Audonic is a modern, simple and stylish tool. It focuses on mobile users and provides everyone who stumbles across your Podcast a great listening experience. Audonic works with native audio and video players. It is available in dark and light layouts.
25. Extremely
It is an all-purpose WordPress theme that comes full of ready-made designs and a 1-click setup. It specifically features a tough web page builder for editing any web page and build your personal designs.
Extremely comes with options that can make your Podcast stand out and helps in featuring a gorgeous audio participant that is going alongside your theme simply.
26. Megaphone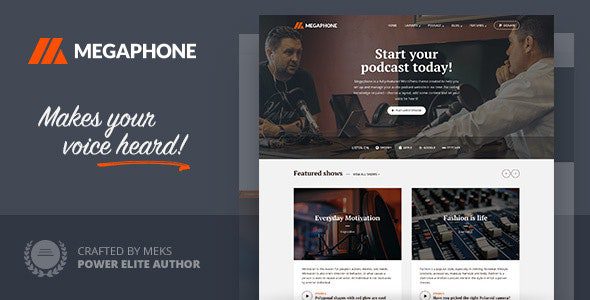 Megaphone is a well-equipped Podcast WordPress Theme that supports for Blubrry LibSyn, PodBean, SoundCloud, iTunes, MixCloud, Spotify, Cadence, Stitcher, Podomatic, Spreaker, etc. Megaphone theme developed to help you set up and manage your audio podcast website easily and effectively.
WordPress Megaphone is the best solution for large podcasting networks with multiple hosts and shows. Also, this theme is best suitable for your own personal podcasts website. This theme is useful for online radio stations with live audio streaming and Audiobook websites too.
The best part is no coding knowledge required to use this. You can choose a layout of your choice, add your podcast, and your visitors can hear from you.
27. Vlog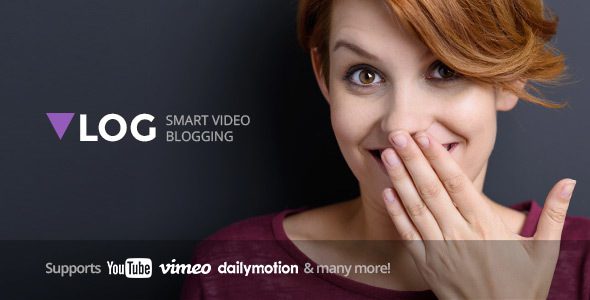 Vlog WordPress video blog and podcast WordPress theme is an ideal choice for your own podcasting website or a small company. Because this theme has a very sharp focus on podcast-related content and videography. Also, Vlog perfectly fulfills the requirements of complex video news websites and video magazines too.
Vlog has advanced layouts and a number of modern and dynamic ways to showcase your videos and articles. The vlog podcast theme is a great choice, no matter you want a website for podcasts, video blogging, video courses.
Although if you need a website for viral video sharing then also Vlog is the best choice for you. Because Vlog is fully compatible with Dailymotion, Vimeo, YouTube, and other common video content providers.
28. Wpcast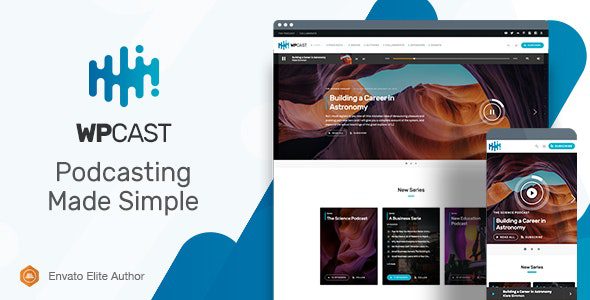 Wpcast is the Audio Podcast WordPress Theme that gives your podcasting or video website plenty of great features. Because the WpCast is the fastest and most professional WordPress theme to create your own audio podcast website in WordPress.
The WpCast allows you to use a non-stop music player. Also, it integrates with Apple Podcast apps such as iTunes Podcast, and Google Podcast app too. The WpCast theme is also compatible with Libsyn, Anchor.fm, and Blubrry.
---
Summing Up
The Podcast is another trending way for music. If you are interested in music you must go for a Podcast. It gives you a great platform to publish and manage your audios.
We hope this post helped you to Start a Podcast. If you like the information please share it with others also. Don't forget to use the comment box to share all your queries regarding the podcast.
If you still need help contact our WordPress Technical Support Team. Dial +1-855-945-3219 (Toll-Free). We have a team of good professional who can resolve all your issues related to WordPress.

That's all, thanks!