WordPress Speed Optimization Service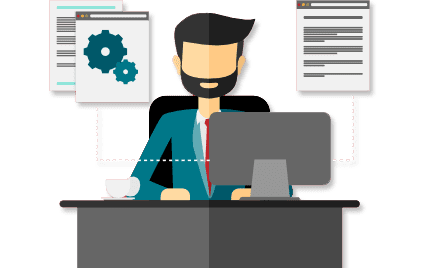 WordPress Speed Up: Improve Your Website Load Time
If you are a business owner WordPress Speed Optimization Service should be your first priority! Fast-loading websites can secure your online business. Therefore, it's necessary to maintain your website speed because it maintains and increases user experience, and your page views, and supports your WordPress SEO.
That's why to improve your WordPress speed optimization performance and website load time with us. We are one of the best companies to provide you the instant result. We offer top-class speed-up WordPress service. Our experienced WordPress support professionals listen to your queries and then give the exact solution to their clients. Talk to our WordPress Technical Support team to get the best solution, dial our contact no. +1-855-945-3219 (Toll-Free).
Our WordPress Speed Up Service Team Will Help You In
They cross-check your WordPress website & detect the main reason for the depletion of your WordPress website speed.
We not only increase website loading speed but also provide multilevel protection services to protect from attacks and viruses.
Improving speed as well as securing your WordPress website.
Reliability and power for your hosting server.
Improving your website
uptime
Search Engine Optimization recommendations
WordPress Speed Optimization Performance & Load Time
Page loading speed and website load time matter for all online entrepreneurs. You just have a few seconds to grab your user's attention when they visit your website. You don't have enough time to show your website content and convince them to stay on your website.
As you know website loading speed increases user satisfaction. In this technical world, a beautiful site and good content cannot be sufficient to attract potential users. Apart from this, there are also many more things on a site that attracts user's attention. Google uses an algorithm that makes website loading speed one of the ranking factors. So think how important your website speed is.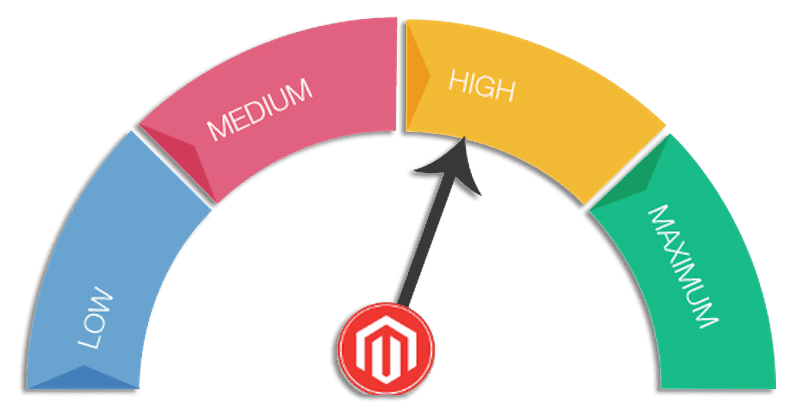 Why WordPress Website Loading Speed Matters
WordPress website loading speed matters due to the following reasons:-
Search engines give ranking to the fast-loading websites. If you want to improve your search ranking, you have to improve your site speed.
For lowering hosting costs and increasing user engagement.
For increasing Adwords and conversions performance.
Initially, you need to analyze the recent load time for your website. Make sure that this speed may change from page to page, as it depends on various factors, elaborated areas s follows:
The size of that particular page.
How many requests it produces.
It is cached or not.
At last, what type of content static or dynamic it hosts?
Make Your Website Faster
So users don't wait anymore just put your trust in us. We'll see each area of your website and apply all required changes to get you a top-performance load speed.
How can do wordPress Speed Up
Minifying Resources
To increase your website loading speed we reduce CSS, HTML, and Javascript size. Further, to save the initial load time of your website pages we load the javascript file later. After this minification process, your website needs to be stable. And we never compromise with stability when it comes to speed.
Caching and CDN
Our experts can speed up your site via various plugins like W3 total cache, and browser caching plugins that decrease your website load time for revisiting users. Next is CDN (Content Delivery Network): it increases your website loading speed by reducing the geographical distance, resulting in better speed.
Image Optimization
Our WordPress professionals can do lossless image resizing with WordPress plugins & tools or conserve images's quality & size of it reduced significantly. In addition, we can also manage "lazy load" images which increase your page speed. As visitors will scroll down your site pages, images will load quickly.
Database Optimization
Each & every piece of information that goes throughout your website is saved in your WordPress database. Due to this our database becomes disarrange and affects slowly to your website performance. Our WPGlobalSupport experts optimize and clean up the WordPress database and make your WordPress website faster.
Plugin Inspection
WordPress plugins make your website unique. But many people install WordPress Plugins without the need or from untrusted sources. Our experienced WordPress professionals check each & every WordPress plugin on your site and delete that is not required. If they found something wrong or outdated, they take action immediately.
E-commerce Optimized
Website speed is the most important concern when it comes to e-commerce stores. Because customers browse various products. You don't need to worry, we will improve their experience by reducing your website load time without affecting the checkout and cart page. Thereafter, customers want to come again to your ultra-fast working store.
Advanced Speed Optimization
WPGlobalSupport provides advanced WordPress speeding service. Our WordPress team of experienced professionals is qualified and worked a ton to optimize your WordPress website. The entire team works with dedication to deliver the advanced website performance optimization result.
Inline Critical CSS
Technically, CSS should be declared only in the header. That's why we inline the most important CSS and load what's not absolutely necessary after it has rendered the page.
Wordpress Server Optimization
Our WordPress professionals believe in themselves, they don't trust WordPress speed optimization plugins to improve your website speed. That's why they go to each & every server log file of your website with your approval and resolve your all speed optimization and some other issues.
How Our WordPress Speed Up Service Works
Our three-step process improves your WordPress website speed:
Why It's Important To Have A Fast Website?
More Visitors
A fast-loading WordPress website reduces your bounce rate and increases conversion & user satisfaction with your website. There are a lot of visitors who lose their patience and leave your website in case your website takes too much time to load. Visitors may wish to visit your other website's page if it loads speedily.
Better Ranking
A slow-speed page can harm your business, it is also a factor that can affect your website's SEO ranking. Therefore, improve your page loading time to rank higher in search results. Google gives ranking higher to fast-loading sites which attract more visitors. Having a faster website means your business improves.
Maximize Profit
Website loading speed matters! A fast loading speed site can increase your conversion rates. Remember that, a single second delay site can cost you upto 7% of conversions. So think what effect 5 seconds load time will do. Hence, protect your business to get affected by our speed up WordPress site services.
Increase Conversions
In accordance with a survey, if your site takes more than 3 seconds to load, you may 40% of your visitors. Means 1-second delay = 7% reduction in conversion. Make sure that the conversion rate is the utmost important benchmark of a site. Ane the speed of a site is directly related to the conversion rate.
Mobile Experience
Google has proved that if your site loading time is more than 3 seconds, so you may leave too many visits. According to a survey, most of the visitors visit your site from their smartphones & among them, most of the users say that many WordPress websites are very slow to load.
Lower Bounce Rates
Make sure that a high bounce rate is also a ranking factor that affects your website's health status. When users come to your website and leave without further interaction with the website the bounce rate is increased. Therefore, having a speedy website is necessary. Improve your website speed with us and increase your visitors.
What Slows Down Your WordPress Website?
Some Tips To Speed Up WordPress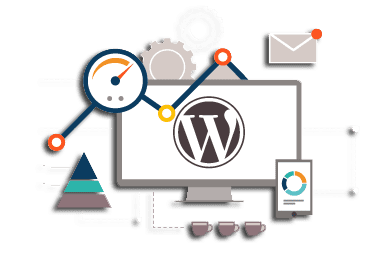 WordPress Speed Plugins-2022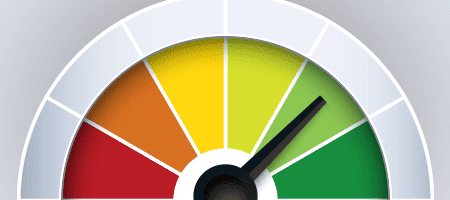 WP SpeedUp
WP SpeedUp is a plugin to speed up WordPress developed by Fahad Mahmood. It decreases your website load time. Install it and forget all your website load speed issues. You can also change settings from wp-admin or can leave it to default.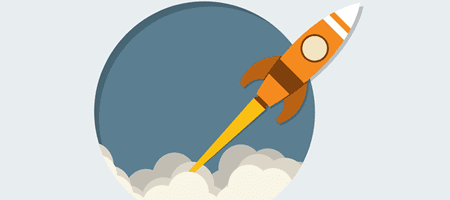 WP Fastest Cache
WP Fastest Cache is also a fast and intuitive WordPress plugin. With its easy installation, it helps in improving your site speed. It is an auto-modified plugin so you don't need to modify your .htacces file.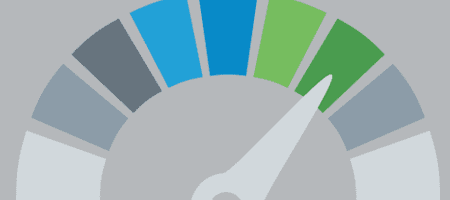 W3 Total Cache
W3 Total Cache is a free and best plugin to speed up WordPress plugins. It improves your site load time and user satisfaction by increasing your site performance. It has gained the trust of large business names like AT&T and Mashable.
We Provide Best WordPress Speed Optimization Service To Our Customers
Being one of the best WordPress speed optimization service providers, we provide top-class service. Our experienced experts not only make your WordPress websites faster but also try to make them one of the fastest sites all around the world. Our best Speed Up WordPress service allows you to give the best user experience. At last, we provide excellent speed for your WordPress website to impress your visitor.
You can contact our WordPress Customer Service number in case of any assistance dial +1-855-945-3219 (Toll-Free). Our WordPress Support team will help you instantly for resolving all your issues.