WordPress Migration
Move WordPress site to a new
host, server or domain.
Dial toll-free +1-855-945-3219 to
use our services.
WordPress Migration to New Host
WordPress migration can be a scary and stressful experience. If you need to migrate your WordPress Website, So you don't need to create a new WordPress Website. It can be a very easy task if you can resemble it properly. WordPress Migration to New Host is the action of moving a WordPress Website from one server to another server without losing its performance, data & functionality. Before transferring your WordPress Website to a new host, server, or domain, you should always take care of some things.
If you want & looking for WordPress Migration Services. Hire our best WordPress Migration Service Provider. Call us +1-855-945-3219
Our WordPress Migration Service providers Migrate your website from one server to another server Without losing any data of your WordPress Website by using some tools. They are technically assisting you with this also.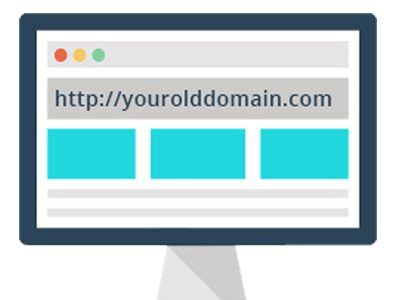 Benefits of WordPress Migration
WordPress is a global phenomenon that comes with various features & functionalities. by research it empowers over 33.3% of all internet websites worldwide. WordPress is written on PHP.

WordPress is a user-friendly CMS. it is very easy to use & maintain. As well you have don't need to a huge knowledge of Coding.

WordPress has multiple add-ons called plugins, themes, patterns, etc. it has a high adaption & customization quality to all of these.

Flexibility and Scalability
WordPress is hugely scalable. You can manage a big amount of data very easily and maintain it. It can increase your Performance.

WordPress has a vast developer's confraternity. Companies are mostly used WordPress for Websites. It can clean up all Cache data and wasted material consistently.

When you want to migrate the WordPress Website, So you need to back up and restore the data of your WordPress data. WordPress can do this very quickly.

If you have a WordPress Website, so you need to add WordPress Plugins for some functionalities. WordPress has a huge amount of Plugins library. 
Three Different Cases To Migrate WordPress Site
While migrating the WordPress Website to a new host, we assure excellent user experience and outstanding web page ranking in the SERP(search engine results page). Our WordPress Website migration service mitigates you to go through the entire process of Website creation. Thus saving you sufficient time and as well as effort. Every Website is unique, so we'll help you find out the finest hosting solution for your growing business needs.
Our WordPress Migration Services
OpenCart is easy to learn. A new user can set up and start an online store quite fast. But, a store that is set up with OpenCart is not very easy to customize and might be constricting for some businesses that's the reason WooCommerce store is better than OpenCart.
Woocommerce is free open-source software. It is compatible with small and medium-scale businesses. Woocommerce is professionally designed and easy to customize with a variety of themes. Data Migration OpenCart to WooCommerce is a good idea because it gives you more functionality. Woocommerce gives a wide range of analytics tools, you can measure the statistics for different customers individually.
When you migrate data from OpenCart to the Woocommerce store, you should be aware that you have the right permission to upload files to your source store and it must not block access from the target Store to the connector. If you are not an expert then it's good to hire experts who have experience in data migration OpenCart to WooCommerce. Our  WordPress Websites experts are always ready to take on the challenges that you are facing while migrating data from OpenCart to Woocommerce. Not only this, WP global supports provides 24*7 Customer services. So you can ask for help on call also.
Squarespace is a great tool to launch your website but it has some limitations. This is the reason why users are switching to a better platform like WordPress. Definitely, WordPress gives you more options to improve your website view. Your decision to migrate from Squarespace to WordPress is right.
Migration from Squarespace to WordPress is a tricky task but with experts, it's done perfectly, without losing any data and the quality of your Website. When you hire someone for data migration of the WordPress Website to Squarescore make sure that you will get all the data because in the migration process some part of the data will not be exported and thereafter, you need to copy and paste the remaining data.
WP global supports provide you with a proper explanation of data migration of WordPress Website within a few steps and fix your WordPress Website as you want. We have WordPress Website experts who deal with all kinds of migration issues of Squarespace. We provide proper assistance in exporting Squarespace Content into WordPress and fix all the errors which can happen after migration. We also have a 24*7 WordPress Support service. So you can ask any question regarding your WordPress website.
WooCommerce is a self-hosted Site, therefore, your store's data and files are saved on your own server. You can modify the WooCommerce store as you need and in Shopify, hosts manage the software for you. You can do only those changes which Shopify allows. Most of the Shopify stores look the same. A different look at your site grabs more attention. So it's good to migrate from Shopify to WooCommerce.
WooCommerce Store is set on a WordPress which allows you easy transfer of data through plugins. The way you choose to migrate from Shopify to the WooCommerce store should be perfect. Make Sure that all the required data is transferred to WooCommerce. Because it takes lots of time to restore your lost data.
It's risky to proceed with data migration from Shopify to WooCommerce without knowing the loopholes. Outsourcing the services is a better option.WP Global Support provides you with the best services to migrate Shopify to WooCommerce store. Our WordPress Website Service Experts deal with all kinds of problems you will find during migration from Shopify to WooCommerce Store with perfection. We also provide 24*7 customer support for your WordPress site.
WordPress Website multisite network allows managing many sites from a single dashboard. Running a multisite network has its own edges generally one website could outgrow the network and need its own area. WordPress multisite network has its own disadvantages. Like, the user profile is the same for all sites, if the user signup for one site it signs up for all other sites also. It's difficult to keep multi-version of your themes/plugins for separate websites, and overlap of plugin functionality. That leads to migrating a site from WordPress to a single install. Single install WordPress site is comparatively fast, You have separate control over settings and security, lesser server requirements, etc. Migrating from a WordPress multisite is a complicated task.
WP global support provides you with the best and most well-planned migration from WordPress multisite to a single install. Our experts will take care of your instruction and requirements.
We also provide a maintenance guide for your website and our customer services are always there for queries on call.
If you are a professional blogger then you will definitely move to a platform that gives you infinite expandability. WordPress is a platform that gives your blog multiple different directions with the changing surroundings. Tumbler is a visual-heavy platform rather text heavy. But the visual view of your blog can be customized when you are using WordPress.
WordPress gives you many options to customize and optimize your blog. Which is quite limited to Tumblr. In WordPress, If you get enough followers then you can update your blogging site to a merchant site. So, you can continue the new things with old and trusted followers. So, Migrate your blog from Tumblr to WordPress with future benefits. If you are not skilled in WordPress operations you can hire experts to help you out.
WP Global support is dealing with many cases of blogs migrating from Tumblr to WordPress. So. they are well known to do's and don'ts of blog migration from Tumblr to WordPress. You may lose your precious content without the expert's hand. Get this done with the experts and get in touch with our customer service at any time. feel free to call us at +1-855-945-3219
Weebly is one of the easiest website-building platforms available on the market today. But ease of working is not enough it takes lots of customization and modification to create a website that follows the upcoming trends. No doubt WordPress gives that benefit. Weebly is not an open source software so you are not able to control some of its tools.
While WordPress allows you to add different features and functionality to your website through plugins. So we can say migrating Weebly to WordPress Website to get a trending website is a right route. Migrating the Weebly website to WordPress is a difficult task for a non-technical person. You need a specialist who works for you to migrate your website
WordPress specialist always searches for new things for WordPress. They migrate Weebly to WordPress without losing the content of your site. WP Global support gives you the best WordPress specialist and our customer service team is always ready to attend to your query and feedback. Call us +1-855-945-3219.
LiveJournal is a  blogging platform. In comparison with other blogging platforms, it has normal features and basic plugins. The setup and configuration are quite difficult. It doesn't matter where you started but always move to a better platform. So you can migrate your blogging site from LiveJournal to WordPress.
WordPress is popular as a blogging platform because it allows many features and themes. It also gives benefits to converting your blogging website to a merchant website without losing your blog's content. In LiveJournal, you don't have the freedom to explore While in WordPress you can modify your site as you need.
If you are new to WordPress then you can outsource the support services. A WordPress service helps you to know the features and settings. WP global support has mastery in WordPress operations they help you to get everything from LiveJournal to WordPress.
Besides this, our WordPress support customer service is available all the time to attend your call at +1-855-945-3219.
WordPress is an open source website building platform and you can build your own social community through WordPress. Social site networking helps you in gathering different thoughts and interests. The community members can share their opinions and experiences on the same platform. Social networking sites allowed you to own your It's an interesting thing to own social networking sites. You can migrate WordPress site to a social site networking. You do this by yourself but the setup done by the WordPress masters are more preferable. Because in Social media every member has their own account and they just want safe and secure login.
The experts will help you to fulfill the user's needs and will take care of your goals also. So it's good to hire those who are specialized in migrating WordPress websites into social networking sites. Our WordPress Website Support Service is ready to attend to all kinds of WordPress queries, feel free to Call at +1-855-945-3219. 
A unique look of your business grabs more visitors attention!
Wix is a popular Website generator platform that allows you to create a simple and attractive website. But the problem is its options are limited and adding additional features may quite expensive. If you want flexible and advanced features platform without spending money, then migrate your site Wix to WordPress (a blogging platform). Because it is one of the best platforms that are available in the market. However, in accordance with research, it powers more than 32% of all worldwide sites. Now it's become an extremely powerful site creator platform.
Note that it's risky to move from Wix to WordPress can be a bit difficult because you have the chance to lose your all required data. That's why outsourcing services is the better option.
WPGlobalSupport is one of the finest providers that offer the best service to migrate Wix to WordPress. Our developers work in a native manner and deal with all types of problems. We also provide other WordPress help services for your site.
For more info take a look: How to migrate from Wix to WordPress
Are you want your business to be next? A glance at WordPress because it is a key to the success of your business!
As all website builders are good platforms for webmasters. All of them allow users to build a website without having any coding knowledge. Among them, WordPress is a blogging platform that allows users to create a site without having coding as well as web design knowledge.
If we compare GoDaddy with WordPress, GoDaddy provides a good site builder platform that allows users to create a site via drag and drop tool. But it also has some limitations which prevent users from using it. Whereas WordPress is a flexible, open source, and easy-to-customize platform. And also there are no limitations, users can create their sites as per their choice. That's why most people want to migrate GoDaddy website to WordPress.
Make sure that this WordPress migration process may be risky, you may have chances to lose your useful data. Hence, it's better to take outsource service. We provide the top-notch service to migrate GoDaddy to WordPress. So have a look at our WordPress migration services to accomplish your task.
Developing a website involves frequent updates and unlimited refreshing of the site. On local servers, it's quick and allows instant refreshing of the site. If you do the same on the live site it will be time taking. That's why it's more logical to first develop your website on the local server and then migrate it to the Live site.
The only challenge is, that you have to upload all the data on a live server. It's difficult to understand the settings and instructions for migrate website Local Server to Live Site. To save your time and avoid errors it's better to get a WordPress support service. They are aware of all kinds of updates and errors of migration.  
WP global support is dealing with all kinds of WordPress Migration issues. We have teams of passionate WordPress experts. They handle every project with priority. Ask for suggestions once before you try this yourself. We have 24*7 WordPress support customer service. Get in contact with us at +1-855-945-3219 & choose the best option for you.
Our Best WordPress Migration Services

Our WordPress Experts discuss your problem & finding solutions for lead generation on your Website.

Our WordPress Experts are always taking Back up facilities of content, database, themes, and plugin.

We deliver your WordPress Website to you after completing all of the needs which you want on your WordPress Website.

We begin to migrate your WordPress Website as per the agreed terms & conditions on well managed step-by-step manner.

We broadly analyze the new version of your website & if you find any issue that may obstruct your growth of migration.

According to your need, we know to stand out unique and different shoot up with the help of customized migration services.

The biggest risk while moving the WordPress site to a new host is data loss and potential downtime. We will fix this issue and will properly migrate your website to the new host, server or domain.
Migrating WordPress Site To A New Host With No Downtime
How to Move Drupal to WordPress?
Migrating site Drupal to WordPress is not a quite difficult process. Drupal is a free Web content management system that is written in PHP. You don't need to be a programmer to set up the migration. With a few steps, your all site data like posts, pages, & images, etc. can move to a new site on WordPress. We do everything for keeping your site data secure. Hence, take our best WordPress migration service to migrate your platform without any risk. Our WordPress Website Support Service team will help you instantly.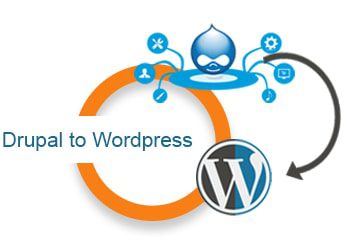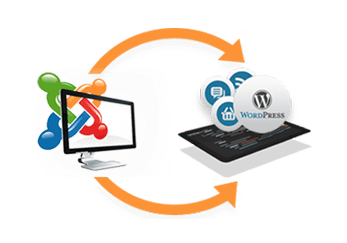 Joomla to WordPress Migration
There are a lot of people who use the Joomla platform to manage and publish their websites. However, Joomla is a nice platform but it is not for every user. Therefore, it's better to migrate your site from Joomla to WordPress. Because WordPress is open-source for every user. But there is a problem before migration make sure that you have enough hosting and domain, you need to take care of this. It may be risky. But you can use our migration service to migrate your platform easily.    
WordPress Migration Plugin To Move Your Website
The All-in-One WP Migration plugin exports your entire site including plugins, themes, and your database. It has no limitations on the host or operating system and zero dependencies. This plugin also supports MYSQL and MYSQLI.
While Duplicator plugin allows WordPress users to move, and copy a website from one location to another and it also serves as a simple backup utility. Learn how to restore WordPress website from backup. Bending towards the point, it may start with migration but our team always assures no matter what you need, it ends in success. To avail of our services, you can contact our WordPress Technical Support team for any queries related to any migration issue.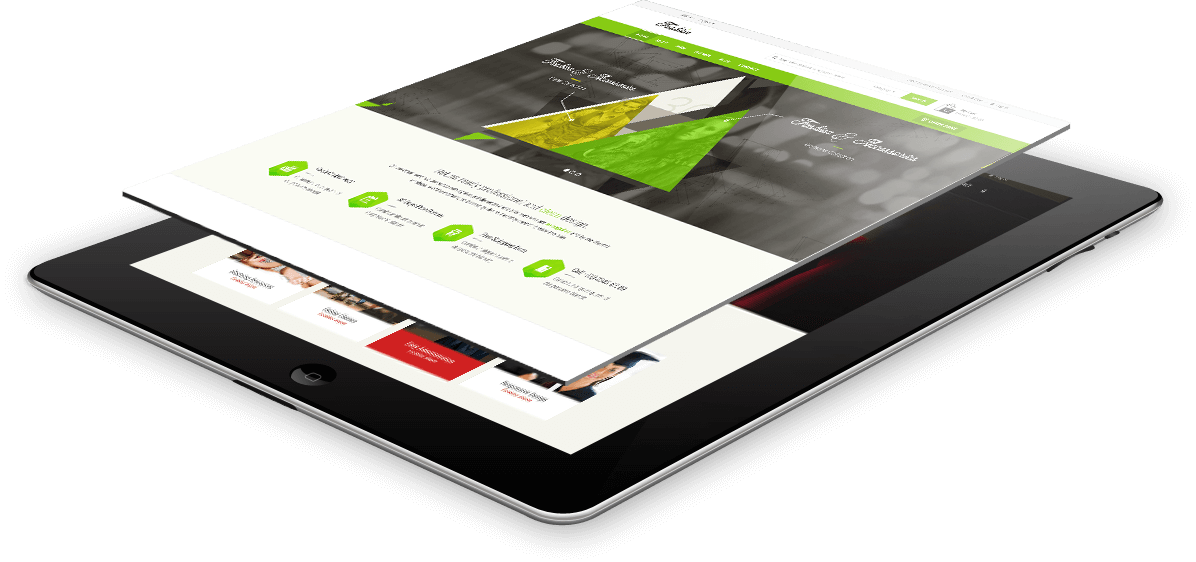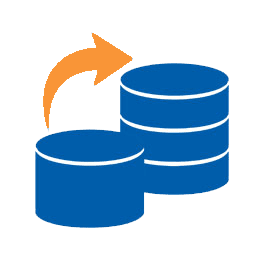 WordPress Export Database
Some of our database services are for exporting data from a particular WordPress database table on a frequent basis. Like:-
Export all the product details from a particular WordPress plugin to a CSV file.
Export whole product information from WP eStore plugin to a CSV file.
Exporting all the member's information from the WordPress membership plugin to a Spreadsheet.
Exporting customer details in a certain way and many more.
Plugins for Exporting Database:-
Get Help for WordPress Database Migration
WordPress is a CMS (Content Management System) means all contents and settings exist in the database. Themes, plugins, and media formats increase a site size but the database collects all data together. Moving files from one location to another is not difficult but that's not the case with the database.
The URLs within the database are related to its web server and directory structure. Therefore, migrating the WordPress database also needs such entries to be replaced with those relative to the destination web server. For adding this, WordPress and many plugins use serialized arrays, objects and JSON encoded data for storing information in the database.
Some of the plugins for migrating your database are:
1. WP Migrate DB Plugin: This plugin makes your migration process smooth and very easier. Further, it supports consecutive data in the case of arrays and objects.
2. WP Sync DB: It is the best plugin for developers who develop locally and wants to migrate their site. WP Sync DB removes the manual work of migrating a WP database. It copies your database from one WP install to another. It exports your database, does a find and replace on URLs and file paths, then authorizes you to store it on your computer.
3. WP Migrate DB Pro: This helps to pull and push your database and also handles serialized data backup of your database before replacing it.
Would you like to speak to one of our customer executive over the phone? Just submit your details and we'll be in touch shortly. You can also email us if you would prefer.
Don't hesitate? Ask your question we are ready to help.