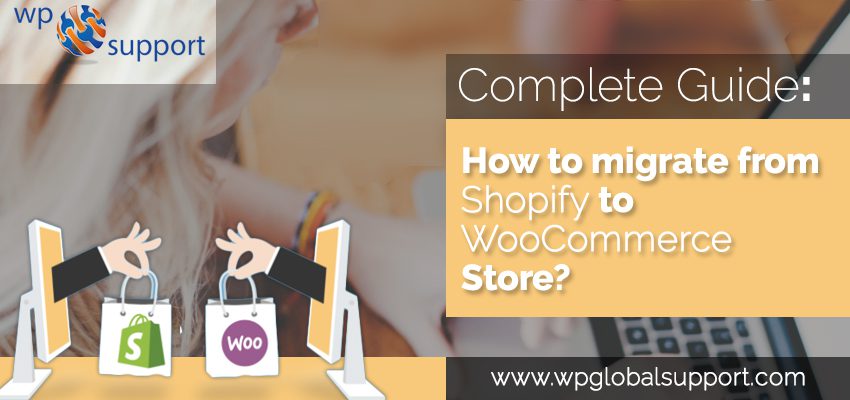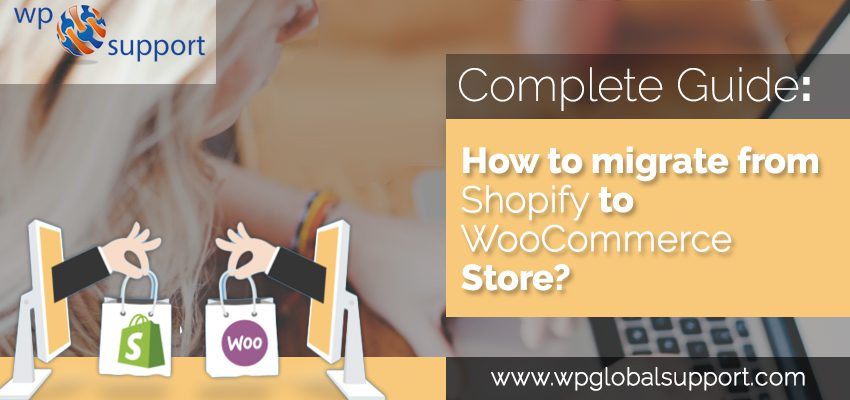 Migrate from Shopify to WooCommerce Store
Over time, a certain number of users have to be frustrated with the drawbacks and limitations of their platforms and found that the time has come to change the e-commerce solution.
Some owners of Shopify based stores, well-known and technically progressive platform. Eventually, experience the need to change their shopping cart. One of the common variants is migrating to WooCommerce. But what is the reason for such an alternative?
Firstly, take a look at WooCommerce and Shopify platforms:-
In case you're looking for the instant support regarding WooCommerce Setup let us know by dialling our Toll-Free number +1-855-945-3219. We will help you to resolve all your problems.
Cost Differences between WooCommerce and Shopify
WooCommerce is one of the most popular WordPress based open source platforms. WooComerce lets you create an e-commerce business (store), manage inventory, accept payments, and much more.
It comes with almost all the functionalities that you require to open an online store. Moreover, absolutely free, which is definitely plus. WooCommerce posses many advanced capabilities. It helps you sell products or services online from your WordPress site at a very affordable and accessible manner.
Before migrating to WooCommerce you will have to create a WordPress website and then install a WooCommerce plugin itself. As a result, you get a fully developed online store ready to run.
But you have to pay attention to the fact that WooCommerce does not provide hosting service, means that you have to pay for it separately.
Generally speaking, a large budget is not required to run small WooCommerce stores. Regarding Shopify, it can be a very expensive option. You can not spend and you will have to choose a pricing plan starting at $29. Also, the transaction fees, which range from 0.5% to 2%, are charged.
Read Also: WooCommerce vs Shopify: Which Platform is Best to Use?
Design Features between WooCommerce and Shopify
WooCommerce is one of the top-ranked platforms when it comes to visual appeal. There is a number of design options to pick from. Also, you can select from free themes as well as a wide range of paid variants.
Theme is a group of stylesheets and templates that are used to describe the appearance and display of a WordPress site. A WordPress theme changes the layout & design of your site.
They can be chopped and changed as per your wishes so that you can add features to templates like colors, font size etc. Templates are those files which control how your WordPress site will be displayed on the Web.
These files draw information from your WordPress MySQL database and generate the HTML code which is then sent to the web browser. In fact, Shopify is also known for refined designs, but its theme offers fewer opportunities for customization.
So, is it worth migrating from Shopify to WooCommerce?
If the mentioned benefits complete main target of your e-commerce store then will be a perfect match for you. But you may wonder how to find a safe and hassle-free migration option.
Here's a good solution to migrate from Shopify to WooCommerce with Cart2Cart.
The Cart2Cart service gives an opportunity to work without pain and has the following benefits:
No software to download.

No coding skills are demanded.

Absolutely free Demo Migration.

Intuitive and easy to use interface.

High-security level.

fast data transferring.
If you are using Shopify and looking to migrate from Shopify to WooCommerce Store then this guide is going to help you completely.
We advice you to create a backup of your online store to avoide any kind data loss. And you will move to WooCommerce with all your precious data.
Before you begin, Go through the things you must take care while you move Shopify to WooCommerce.
For Source Store(Shopify)
Assure you have the legitimate authority to upload files to your Source Store.
It must not be denied access from the Target Store to the connector.
Therefore, the source store can work regularly during migration. This process requires very limited resources.
For Target Store(WooCommerce)
The target store should be retained in a steady hosting or localhost.
Must enable PHP Curl
Switch on the PHP Fopen (allow_url_fopen).
Also, it must be a continuous connection to the Source Store.
The Web server must have absolute authority to write on /wp-content/uploads/ folder.
Steps to Migrate Shopify to WooCommerce
For a successful shopify to woocommerce migration follows the steps as mentioned below:
Step 1: Firstly, Login with Google or Facebook profile that you already have or create a new Cart2Cart account at https://app.shopping-cart-migration.com/auth/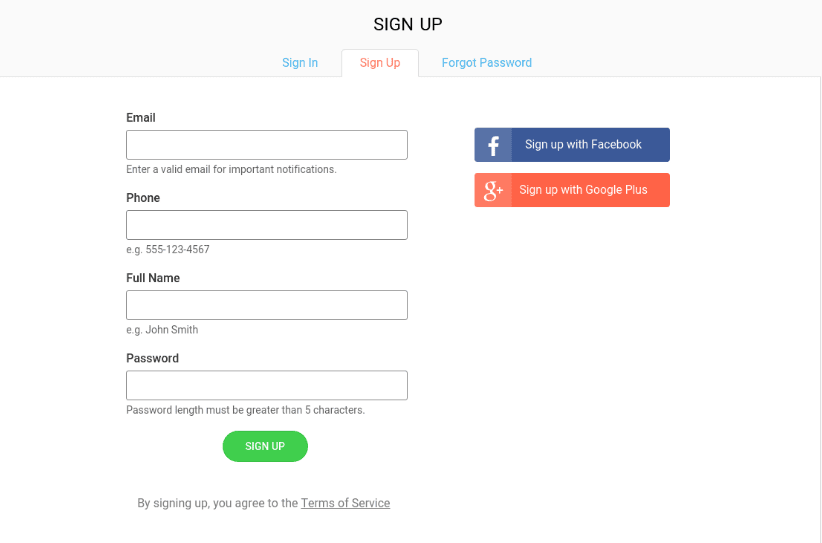 Step 2: Choose Shopify as your source cart and fill in your store's URL address. Then, provide an API password for your store.
To get this information you will need to log in to your store's admin panel, and then go to the app menu and create a private app.
After saving all the changes, you will get your API password.

Step 3: Setup your WooCommerce store as your targeted cart and then insert your store's URL into an appropriate area.
And then, download and install the connection bridge, which secures access to information from your source and target store and affords interaction between them.
Step 4: Here, you are ready to select and move the necessary entities such as order, product, review, categories, customer etc. Alternatively, you can choose some other migration possibilities.
In addition, Cart2Cart provides the opportunity for mapping your source cart's customers groups, order status, and language to the corresponding ones in your target cart.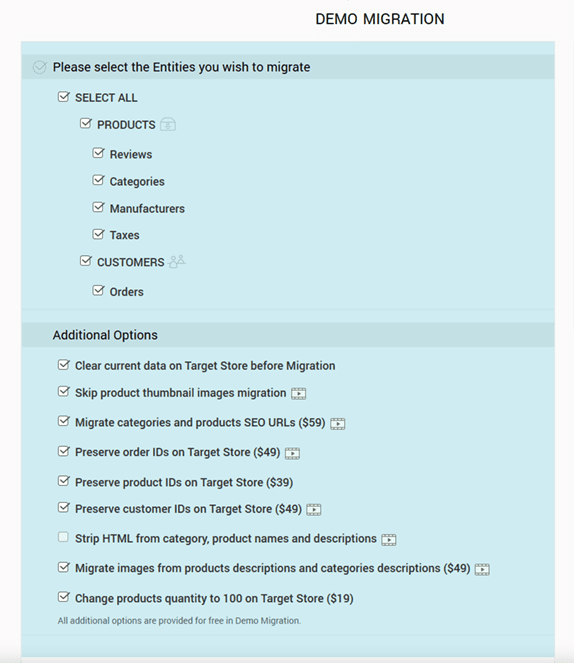 Step 5: Start your free demo migration. It will take half an hour to completes the process. The free demo will allow limited number of entities to transfer. So, for complete migration you have to upgrade your free demo.
Just to see how your WooCommerce store going to looks like. But if you want, you can leave that step because it is not mandatory.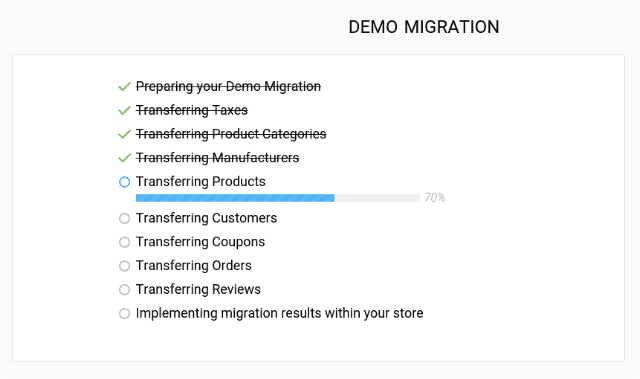 Step 6: After the demo results evaluation, you can double check the entities you want to transfer and select from.
Finally, start the data migration immediately by clicking on the Start Full Migration button.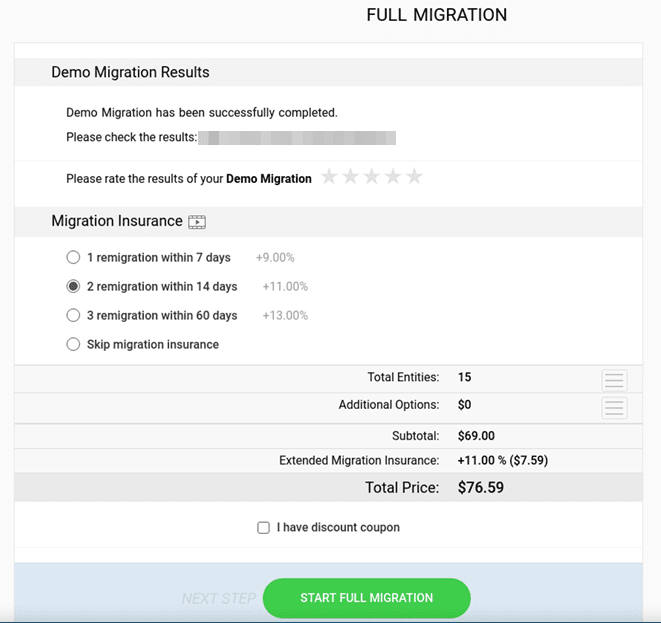 We concluded six steps to transfer your data from Shopify to WooCommerce. You can migrate easily your Shopify data to WooCommerce by using these steps. For a safer side, don't forget to backup your source online store. And Search for a better WordPress maintenace service to avoid WordPress errors.
You can share your queries regarding the topic in comment section. And if you like the the information kindly share with Others also.
Still facing Problem to migrate from Shopify to WooCommerce Store? Get help from our WordPress Migration team so that they will fix your problems instantly. Dial +1-855-945-3219 (Toll-Free).