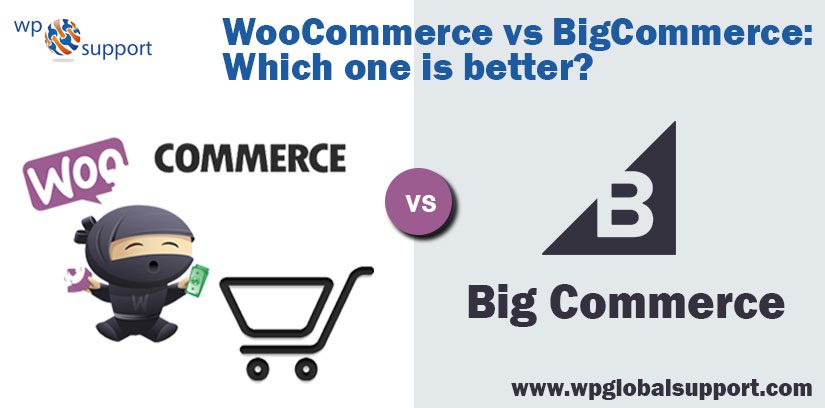 In today's post, we will illustrate you which Platform is best to use: WooCommerce or BigCommerce. Most of the users want to know which platform is better for their online store.As Online e-commerce stores are very popular alternatively if you are looking for a feasible business model. They can import some great benefits to the new business owner who wants to get their hands dirty, so to speak, and offer their products to a wide audience.
Particularly, there is a WooCommerce (a shopping cart plugin from WooTheme), and BigCommerce (all-in-one solution). We are going to discuss these two topics (WooCommerce vs BigCommerce), pros and cons of each, and which one is better. Read our article to know about the pros and cons of WooCommerce
If you are facing any problem regarding WooCommerce Setup dial our Toll-Free number +1-855-945-3219. We will guide you instantly without any wastage of your precious time.
WooCommerce
WooCommerce is a fiercely popular WordPress shopping cart plugin, where BigCommerce will provide you tools out of the box. Your WooCommerce store will have to be built using some extensions and plugins to maximize its functionality. See the best WooCommerce Shipping Plugins. This may show discouraging to some business owners. But it really depends on what you want to manage the platform.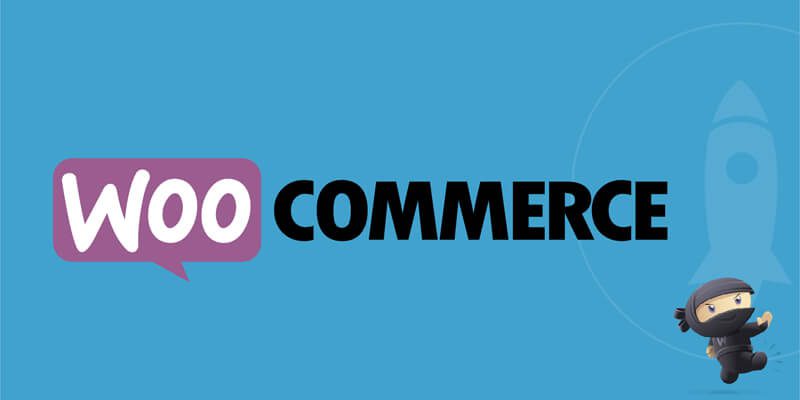 WooCommerce is an open-source plugin. It is free and easy to use and does come with many tools out of the box. You will need to provide paid extensions—like marketing tools and pricing and discounting features, more complex payment processing add-ons. But these paid extensions are most one time costs that will earn a profitable return if they are used properly.
After all its runs on WordPress, it can be combined with any WordPress theme, but it is good if you use WooTheme for design template, as it integrates smoothly. WordPress is the best platform all over the world, so if you value content creation, WooCommerce provides you with the best platform to securely establish your blog.
WooCommerce is better suited for scalability. It works good small and large retailers. BigCommerce, though good, cannot offer the upright flexibility that you will need once you are set to expand. If it ever shut down their service, or if it changes hugely, you will require to migrating your store to any other platform. After all, BigCommerce is a hosted solution. You won't ever have to worry with WooCommerce.
Read Also: WooCommerce vs Shopify: Which Platform is Best to use?
WooCommerce Pros
It comes with nicely organized reports and carefully filtered in specific categories: sales by date, by category, by product, coupons by date etc.
It is a free plugin. Download it and start adding products right from your WordPress dashboard.
Comes with user reviews and ratings. Clients can easily vote every product by adding ratings to their comments.
WooCommerce Cons
Even though it's simple, you still need to take care of the setup on your own – which involves downloading and then installing the plugin on your WordPress site. Take a look at how to install a plugin in WordPress.
Although WordPress is free, it doesn't come with free hosting. So you will need to pay for it separately.
Main Features of WooCommerce
Reporting on incoming sales, reviews, inventory levels and general store performance.
Options to offer free shipping or flat rate shipping.
Configure tax settings with tax classes and local tax rates.
Bundled with payment gateways … PayPal, BACS, and Cash on Delivery.
Marketing campaigns (discount options, usage limits, product/user restrictions, etc.).
Built as a WordPress plugin and available from the wp-admin of your site.
BigCommerce
BigCommerce is similar to the Shopify. It is a turnkey e-commerce solution. It comes with tools and options that are already present and are ready to use. This is the main focus point about BigCommerce- It is basically ready to be set up from the moment you start using it. It has a variety of design templates that can be personalized and is generally the best option for people with little to no knowledge of HTML or CSS.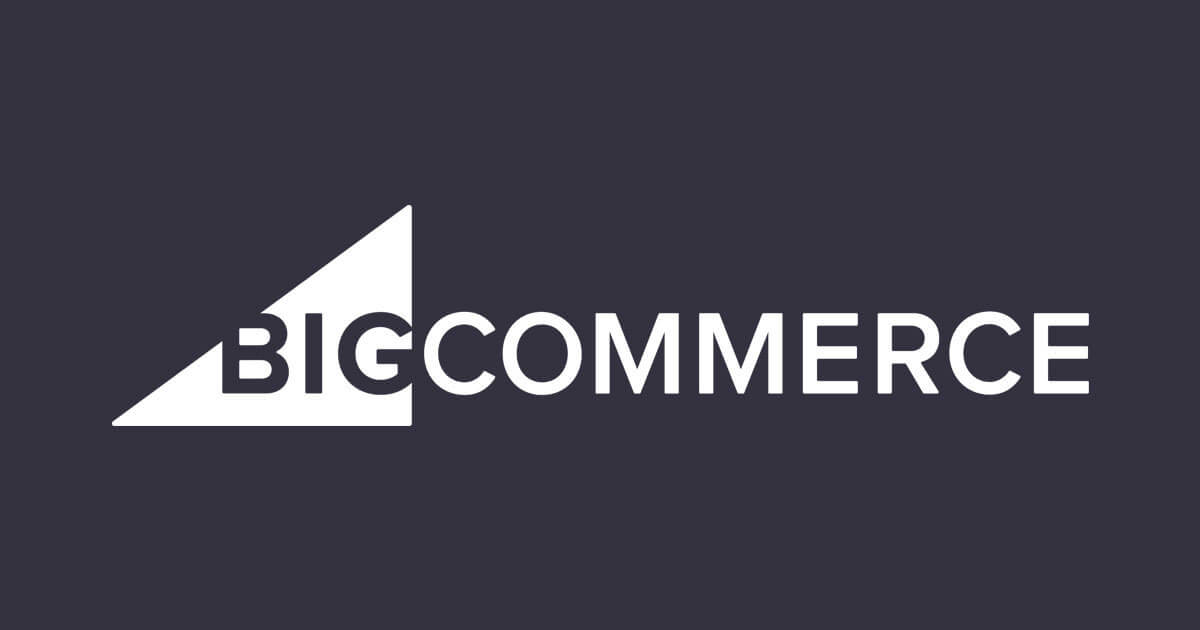 BigCommerce is a premium-for solution that currently has three pricing plans. These are:-
Silver- $29.95/month
Gold- $79.95/month
Platinum- $199.95/month
BigCommerce is an easy to use interface and has a clean, sleek design. It has much marketing features already built-in like eBay and Google shopping store functionalities. Everything is integrated; like Shopify, it's sort of a one-stop shop with BigCommerce.
It is good if you want something that is simple and easy to use. It's not best if you are trying to enlarge or get the most out of your business. There are several reasons for this:
Flexibility
It is known for its turnkey, out-of-the-box readiness. In some ways, it is a positive attribute, Although in other ways it is not. Most e-commerce stores are different, and they need a certain level of customization to fit the specific requirement. You are limited by its features with BigCommerce. While WooCommerce's plugins extensions give a wealth of different options to choose from.
Pricing
BigCommerce is premium, you will be paying a monthly fee for it. WooCommerce does not cost a penny. The "Silver" plan also charges a transaction fee of 1.5%. These fees can add up, which will a bite on your budget.
There are extensions and plugins for the front-end and the back-end. Whether you are a small retailer, or you are an immediately expanding store. There are various plugins and tools to comfortably fit your requirements.
It is fine if you are in the primary stage, but if you are aiming for a highly functioning store that sells a high volume of products, then perhaps it is not the solution for you.
BigCommerce is engaging because it seems easy, and in some ways, it is. Yet, WooCommerce is the favourite CMS (Content Management System) platform all over the world, and it is an easy platform to use. Once your store gets past a certain level, you may need the help of a developer.
BigCommerce Pros
BigCommerce also has free hosting and a variety of themes, both premium and free.
It gives you the option to code your own theme right on the site in a special HTML/CSS editor.
The customer's database gives a lot of information on every client. So you can get to know your audience very well.
The admin page is very user-friendly and can guide you very well through every step. It has a drag-and-drop builder integrated, which makes it even easier.
BigCommerce Cons
Despite its great features and its friendly layout, BigCommerce doesn't offer a free plan or a cheap entry-level plan.
Main Features of BigCommerce
SEO-friendly.
Stores are mobile-friendly.
Design options: themes, point-and-click tools, customizable CSS/HTML.
Built-in marketing features.
Reports, and payment gateways built-in.
You can hook up your own domain name.
FINAL THOUGHTS: Which one is better?
For us, after all the experiments with both platform on this blog, it's WooCommerce. The main advantage of WooCommerce over BigCommerce is that there is a free plan available. Additionally, We felt very comfortable with setting up the store. We recommend WooCommerce for its scalability, ease of use and flexibility.
Want to get rid of any WordPress Problem? You can talk to our WordPress Technical Support number as we provide the best solution to resolve your any kind of issue. Dial +1-855-945-3219(Toll-Free).