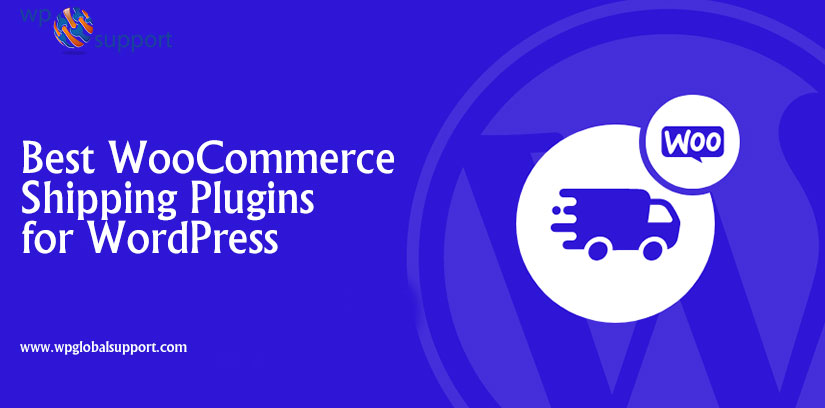 When we hear about the eCommerce platform so first thought in our mind is selling and purchasing the products online and the product is shipped to our concerned address without doing extra laborious work. shipping is a quite part of any eCommerce store because it is directly connected to the customer and enhances the user experience. it is also a very challenging task for all processes of the eCommerce platform. it can expand your eCommerce website store functionalities. that's why you can choose multiple shipping options for your customer to make the delivery process more convenient. it also gives help in the Seo integration of your website and creates top-notch results for yours.
Here's in this article we will discuss of WooCommerce shipping plugins free or paid. These plugins help to improve the customer experience of your eCommerce store. Let's start to talk about the Best WooCommerce shipping plugins.
Why Should Use A WooCommerce Shipping Plugin?
WooCommerce shipping plugin is a plugin of WordPress that provides you to extend your online store functions and allows you to create multiple shipping options for the WooCommerce store. These plugins help to deliver your product easily and enhance your customer experience. it gives you flexibility, shipped product tracking, support, etc.
There are various ways to increase your sales growth and grow your eCommerce business. You can do so by choosing a managed WooCommerce hosting. These plugins will make your delivery process a lot easier and very smooth. Also, it lets you focus on all the requirements and needs of your business instead.
Useful Features of WooCommerce Shipping Plugins
In order to use a WooCommerce plugin first of all you must know about the useful features of these plugins. So now you should take a look at the factors. Also, you must have to consider these factors before choosing any of the WooCommerce shipping.
However, almost all the plugins in the market offer similar kinds of features. Basically, it includes the following given features that cater to the essential requirements of the shipping process.
Logistics Support
Basically, the buyer of your products and services can come from all over the world. Also, this type of situation can give you high competition from other stores and websites available in the online market. Although the online store or website owners need to cater to all buy requests. Therefore a good WooCommerce plugin is able to support both international and domestic both types of shipping options.
Shipment Tracking
Because of the online store and business websites, you have to ship the products to the buyer's location. Also, when you ship them then the shipment Tracking becomes an essential feature for you. Also, every customer expects this type of essential feature from any online store.
Because the ability to track the package shipment boosts the confidence of the buyer as it moves through the logistics chain. Such kind of functionalities develops trust and bonding that goes a long way in building the online store or website's reputation.
Flexibility
All these online stores with physical products must require close attention to the shipping process. Because the online store or website owners need to line up various factors to ensure the delivery to the destination. Therefore it is so much important to have a flexible shipping solution.
Because it will let you create multiple custom shipping rate methods depending on your business needs. In addition, this must be able to calculate the different rates in terms of quantity, dimension, weight, and product category.
Top WooCommerce Shipping Plugins
Table Rate Shipping for WooCommerce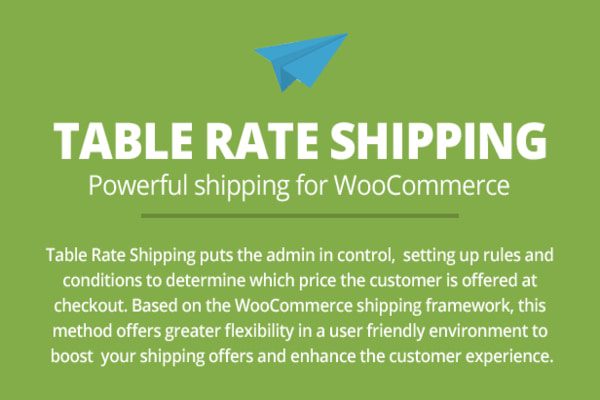 Table Rate Shipping is in the no. 1 position for best-selling in the WooCommerce Shipping Plugins list that is available on code canyon. If your budget is limited, this plugin is best for you.
Now, in other words, to define multiple rates for a registered customer that is based on your shipping conditions including your shipping destination, item shipping class, subtotal, price, weight, cart & more.
The Price of this shipping plugin is $21.
Features
Volumetric shipping, tax inclusion, simple bundling, handling fees as well as various shipping rate choices.
Easy customization makes it the most famous plugin for the e-commerce business.
It provides unlimited shipping methods.
shipping cost is based on the total price and total weight.
Weight-Based Shipping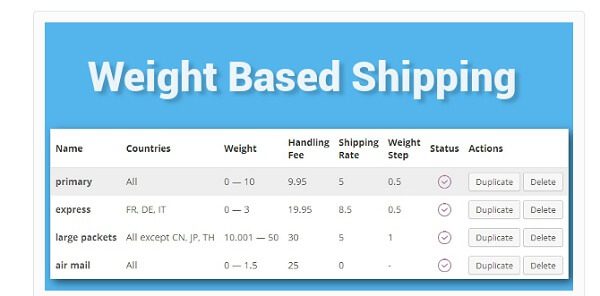 The WooCommerce Weight Based Shipping plugin is super, simple, flexible & easy to use. Its focus is on cart weight to calculate shipping fees.
However, it has a predefined section that permits you to add many rules that are based on various countries, cart weights, and subtotal ranges. Other features of this plugin include configuring a progressive price that is based on cart weight, offering free shipping based on the subtotal cost, or both.
In addition, the Price of this plugin is $17.
Features
Create as many shipping rules as needed for different order destinations, weights, and subtotal ranges.
Each rule can be configured to disclose a progressive value based on a fixed price (such as a flat-rate) weight of the cart or both.
In some cases, you want to ship for free on the basis of subtotal, total weight, or some other condition. That can be obtained with a plugin in a moment.
Override shipping rates for each shipping class.
Bundle Rate Shipping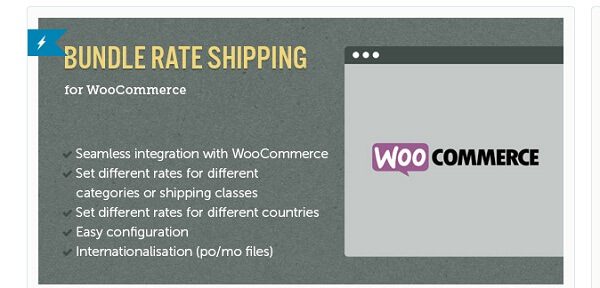 Bundle Rate Shipping is one of the most popular plugins for e-commerce businesses. It is designed for creating flexible bundled shipping rates that are based on destination. Thus, if you wish to set up more than one shipping method for various categories or shipping classes, you can configure this plugin to fit your needs through simple steps.
Also, you can set various shipping rates for different countries, and surely, this plugin is translatable. The price of this is $22.
Features
Seamless integration and easy configuration with WooCommerce.
Sets more than one shipping method for different categories or shipping classes.
Set different shipping rates for different countries.
Translatable plugin.
WooCommerce Delivery Slots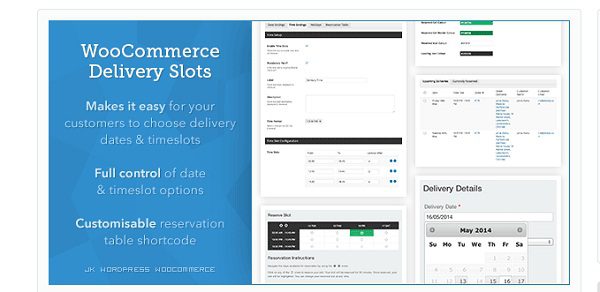 WooCommerce Delivery Slots shipping plugin permits your customers to select and reserve a delivery date and time according to your orders. The store owners can mark available shipping days as well as set specific time slots.
However, you can restrict specific time slots to a certain number of orders or enable a "lockout" number for each time slot. Further, you can easily define particular days (like holidays or breaks) in the year when deliveries are unavailable.
The plugin offers full control to all customers over their shipping. And delivery times with the reserving date and time of shipments. You can buy this plugin for $17.
Features
Can easily integrate a WooCommerce delivery date as well as a time selector into your checkout.
Limit delivery days so your customers can choose only from the days you're able to deliver.
Based on the selected shipping method, can restrict the date and time of any slot selection.
Charge an additional fee for the same-day or next-day delivery.
Set the number of available time slots, assign them to specific days, moreover, set the maximum number of deliveries allowed on any given day.
View all upcoming deliveries, sorted by their delivery dates.
WooCommerce Shipping per Products

This WooCommerce shipping per-product plugin has both a free and paid version. It enables you to choose available shipping services for every particular product that will be used at checkout. Thus, if no selection is made, then the WooCommerce default gateways are shown.
However, this plugin is necessary for you, if you have any products that product is only available for pick up at your local store or if you sell any service that does not require shipping.
For example, if you choose only local delivery then only local delivery will be available for that product at the time of checkout.
This plugin works perfectly with the new WooCommerce version. Also, this plugin also permits you to improve your customer shipping by offering a good delivery service.
Features
It sets the cost for a simple and variable product for each customer location.
Set default shipping cost to products if not available for any customer location from the admin setting.
Can restrict shipping to only specific countries and can skip shipping costs for free shipping products.
WooCommerce Advanced Shipping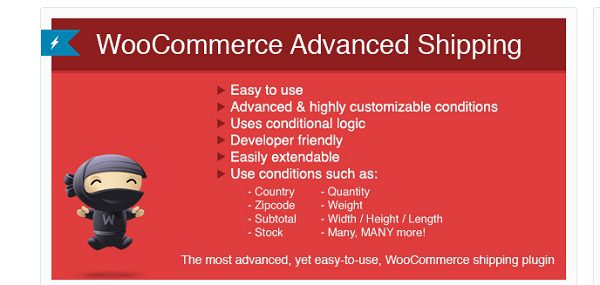 WooCommerce Advanced Shipping is the shipping plugin for WooCommerce. This plugin is easy to use and permits you to create multiple shipping methods that are tailored to alone customers, countries, quantity, weights & so on.
However, you can set various shipping price options including shipping costs, cost per item, tax status, or handling fee. The WooCommerce Advanced Shipping plugin is also easy to customize. And suitable for the new WooCommerce version. The price of this plugin is $16.
Features
Unlimited Shipping packages.
Full control of when a package is created, and which products are added.
Setup custom package names
Exclude shipping methods from packages
Delivery Time Picker for Shipping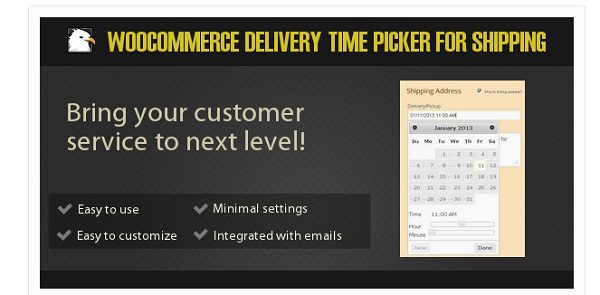 The delivery time picker for shipping plugin allows customers to pick up delivery time and date on the checkout page as well as from a perceptive widget. The selection time for delivery will be shown in the admin area or sent to the administrator through emails.
This plugin also permits you to easily change how the date and time picker widget is visible on the front end via changing text labels, language, date, and time formats without touching any type of code.
Features
It can customize the text label and has multilingual support.
Ability to restrict dates and date ranges as well as weekdays.
Ability to enable/disable specific shipping methods and limit the number of shipments.
Canada Post WooCommerce Shipping Plugin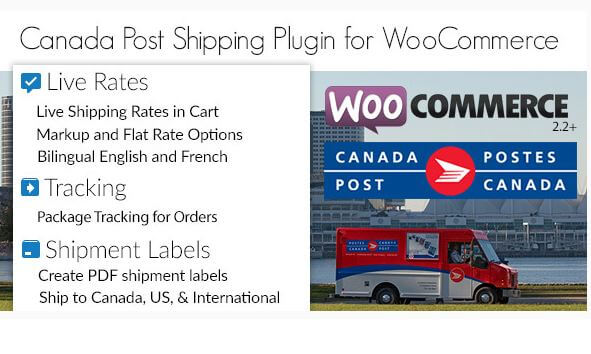 Canada Post WooCommerce Shipping Plugin is able to provide live shipping rates straight to your customers in their shopping cart and at checkout. Also, provides up-to-date package detail from Canada Post's Parcel Tracking service.
This plugin is completely bilingual in English and French and is compatible with WPML, a multilingual plugin for WordPress. WordPress Multilingual Plugin WPML is the best and most popular WordPress translation plugin. WPML allows you to create multilingual sites. Apart from this, you can translate all your posts, custom post types, pages, and menus into any language that you want. It connects you to professional translation services, so you can hire anyone to translate your content.
Canada Post PDF Shipment Labels can be generated on WooCommerce orders. It can be used to ship inside Canada as well as Worldwide.
The key feature of the Canada Post WooCommerce Shipping Plugins is Shipment Label Creation, Parcel Tracking Service, Live Shipping Rates in the Shopping Cart, Multilingual/Bilingual English and French, and Multiple warehouses.
Features
Shipment Label Creation
Parcel Tracking Service
Live Shipping Rates in the Shopping
CartMultilingual / Bilingual English and Français (French)Multiple warehouses
WooCommerce Cart-Based Shipping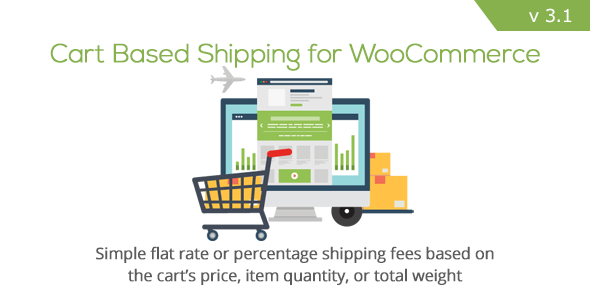 WooCommerce cart-based shipping method allows you to set different shipping rates according to the items a customer has in their cart. It consists of three calculation methods that are by subtotal price, the number of items in the cart, and the weight of the item.
For example, the higher the sub-sum or weight of the car, or the more items the customer purchases, the higher the shipping rate. You can make this feature only available to certain countries.
This Cart-Based Shipping plugin adds a new shipping method directly to your WooCommerce settings and works alongside your WooCommerce store. The familiar layout and easy-to-use options will be easy to install and use in your store.
Features
Shipping is based on the cart's subtotal, the number of items ordered, or the total weight of all items.
Can create multiple instances through WooCommerce shipping zones
Customize the shipping label output.
Calculations based on prices with or without tax and subtotal before or after coupons.
Set a fixed shipping rate or charge a percentage of the subtotal.
Conditional Free Shipping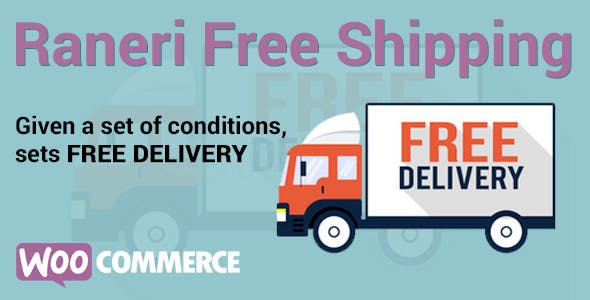 Conditional Free Shipping – WooCommerce plugin is the best plugin. You can set up any of your advanced rules with the WooCommerce Advanced Free Shipping plugin which determines when a free shopping rate will be available for the customer.
Within each shipping rate, you can create multiple 'OR' position groups within each group with many conditions AND 'conditions. This means that it is very easy to set up. For example, free shipping rates for multiple user roles in a shipping rate.
Features
Restrict WooCommerce shipping methods based on conditions.
Works with existing shipping methods.
WooCommerce 3+ is compatible.
It gives you full control over your free WooCommerce shipping rate.
WooCommerce Shipping plus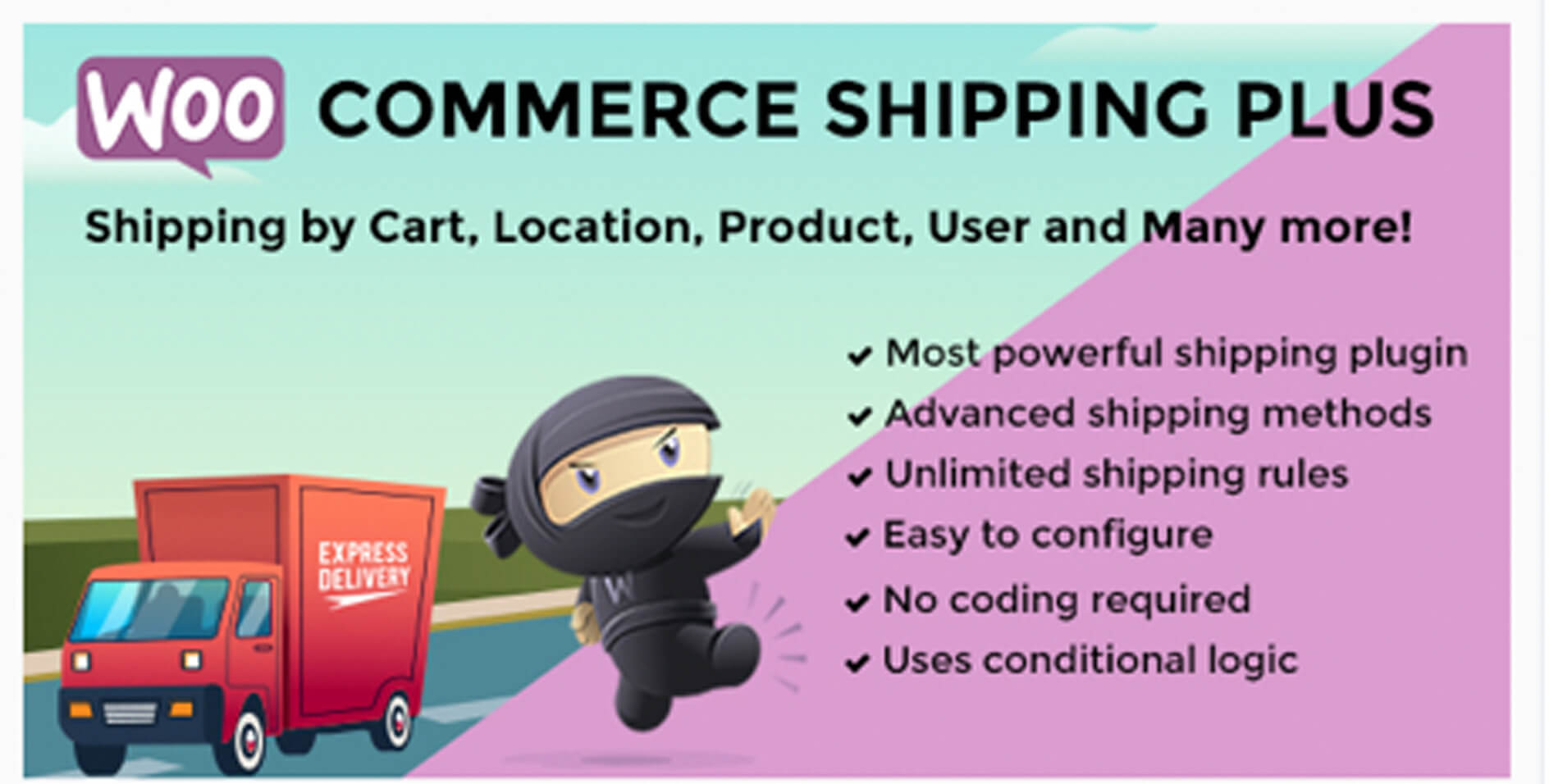 WooCommerce Shipping Plus is the most powerful and comprehensive shipping method plugin available in the market. Using this plugin, you can create unlimited shipping methods based on your needs. Best of all, you do not need any coding knowledge to use it.
By using this plugin, you can create the status of your shipping method and charge a shipping fee based on your needs. It can enable or disable functionality for each shipping method which consists of shipping title, cost, and taxable functionality for the shipping method.
Features
You can custom enable or disable the different shipping methods

Create a shipping Title and manage its rule to determine the cost

Tax calculation of the shipping method integration.

For promotional shipping offers it can automate the start and end date of shipping methods.

Customize Shipping rules based on the total price of products in the cart.

Shipping rules are based on the count of items in the carts

USPS Shipping Method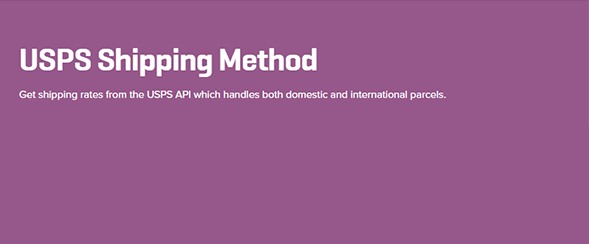 You can use the WooCommerce USPS plugin if you want to show the WooCommerce USPS shipping plugin on your WooCommerce store. This plugin will show the USPS shipping rates on the cart and checkout pages so that your customers can reach the largest delivery network in the United States.
This plugin will allow you to enable or disable specific services in your store. In addition, you can edit the names of these services or change the cost.
Also, this plugin also helps with box packing which lets you open group items in packages. For each package, you can define the height, width, length, weight, and maximum weight. Packing is primarily quantity based, but it also considers the size of the item, and it will not be completely accurate.
And, as discussed above, if you want to print the shipping label, you will have to buy an extension which is an integration with the Stamps.com account.
Key Features
Allow/disallow, edit the names of, and add the costs to services.
Pack items using the built-in box packer or individually.
US Postal Service USPS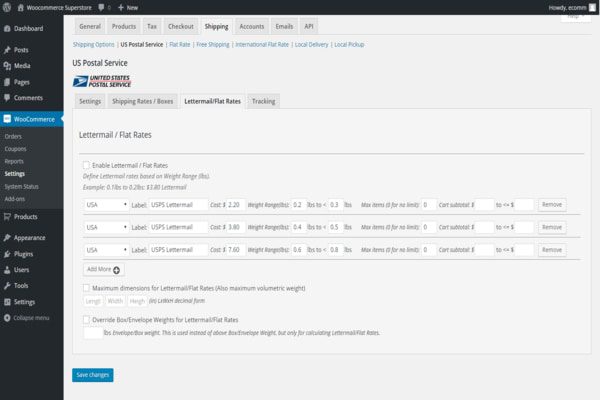 US Postal Service USPS is a great option to set the USPS live rates on your WooCommerce store. You will be able to display live USPS shipping rates on your WooCommerce Cart and Checkout pages. When a tracking number is included, it will also update your order with a tracking order.
Also, this plugin helps to modify the shipping cost of individual USPS services according to requirements. It also provides the ability to use the shipment's boxes in the rate calculation. By default, this plugin has a bilingual option in English and French languages, and it is ready for the translation of files with '.po' and '.mo' extensions.
To use this plugin, you need to have an account with the USPS Web Tool extension. You can register for this free on the USPS website.
Advanced Flat Rate Shipping Method for WooCommerce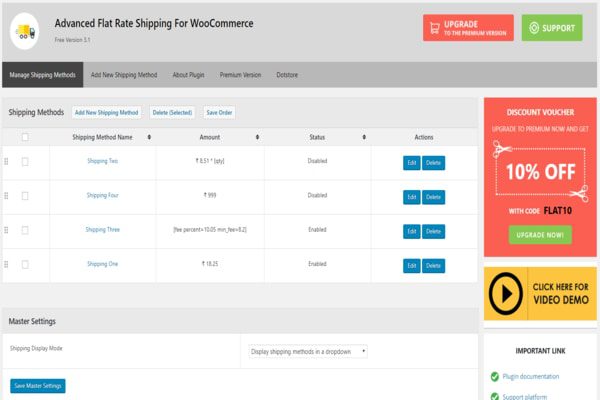 Advanced Flat Rate Shipping WooCommerce plugin allows creating your own rules. Once these rules get satisfied then shipping methods are cited on the cart/checkout page.
You can create unlimited methods according to your shipping rules using this plugin. It even helps you create shipping rules for your products, category, country, cart subtotal, and shipping class.
However, being a highly customizable and the best WooCommerce shipping plugin, it allows website owners to quickly create their own rules by using a single dashboard. Once created, the shipping rules apply to the car that meets the requirement of the rule. All this happens immediately for both website owners and buyers.
Features
It can create shipping methods for specific countries
Create shipping methods if the cart contains a specific category's product
Create a shipping method based on cart subtotal condition
WooCommerce ShipStation Gateway

Although the WooCommerce ShipStation Gateway is one of the popular service-providing plugins. However, this plugin can help online eCommerce stores or website owners. Basically, with the help of this WooCommerce ShipStation Gateway, you are able to manage, export, and import product orders.
Also, the best part of this plugin is that it is free of cost. In addition, this plugin has many advanced options so that it can help you to integrate various ShipStation services within your online WooCommerce store or business website.
Features
It helps you import orders, batch label creation
You can communicate with tour customers and clients
This plugin is very easy to use and highly customizable
So that you are able to use it with any of the sizes of your business
You can use the ShipStation mobile app for both iOS and Android.
Some Best Premium WooCommerce USPS shipping plugins
The United States Postal Service (USPS) is the largest delivery network in the United States. It is one of the most preferred. With the USPS account, you can do many things such as purchase tickets, print shipping labels, request packages to be picked up, PO boxes, etc.
Naturally, integrating the USPS shipping on your WooCommerce store will make it very easy to control the problem of shipping. In this post, we will discuss the best WooCommerce USPS shipping plugins and their features.
Stamps.com Shipping Plugin with USPS Postage

Stamps.com offers a great alternative to small businesses and online store owners to print on their own official United States Postal Service stamps and shipping labels. Now, if you are looking for uninterrupted options to integrate Stamps.com service at your WooCommerce store, this plugin can help to fully automate USPS shipping on your online store.
However, it helps you to show the shipping rates at the checkout or on the cart page, pay postage and print labels from within WooCommerce, automatically pack items in boxes, and tracking facilities.
Consequently, to show the USPS postage rate from your Stamps.com account, this plugin uses parameters like shipping destination, product weight, box dimension, etc.
And it applies to both domestic and international shipping services. Also, you may select to withdraw actual rates given by Stamps.com, or, if available, you can use any of the discounted rates. For international shipping, when different currencies are included, this plugin also provides an option to set conversion value.
Features
Automatically generate and print shipping labels after paying mail from your stamps.com account.

A shipping tracking number is added to the order note to enable flawless tracking of your shipment.

Large range of services including USPS Critical Mail, Priority Mail Express International, Priority Mail Express, etc.

Built-in box packer for hassle-free packing.

Easily modify the cost of a specific service from the plugin's settings.
Translation ready with complete support for WPML (WordPress Multilingual Plugin).

Stamps.com account manager to help you to deposit funds in your account.
This plugin single site's license is $69.
ELEX WooCommerce USPS Shipping Plugin with Print Label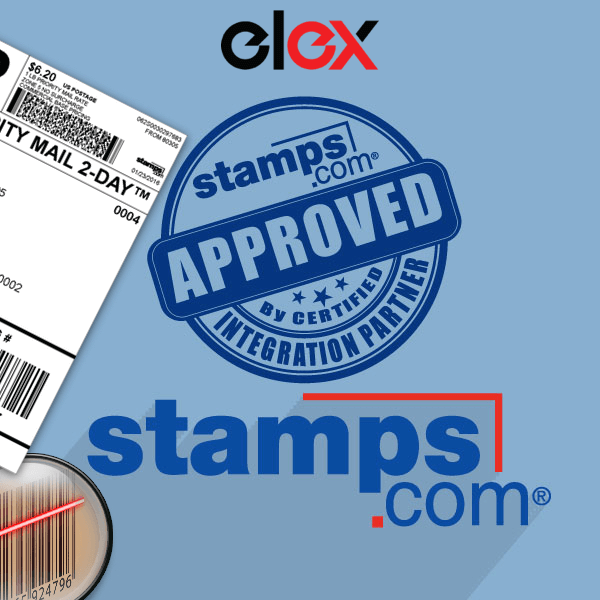 ELEX WooCommerce USPS Shipping Plugin is an easy & well effective way to add USPS to the WooCommerce website. it gives you relief from copying & pasting order details to create a label. It automates the task.
The plugin supports WooCommerce 3.0 and provides 1 year of support and update service with a one-time payment for a year. one more secure thing about the plugin is that you are protected by the 30-day money-back guarantee. You can continue your subscription with a 20% discount for a year.
Furthermore, The feature of the plugin is live shipping rate, advantage shipment tracking, and flat rate shipping.
Features
Live Shipping Rate
Shipment Tracking
Flat Rate Shipping
WooCommerce UPS Shipping Plugin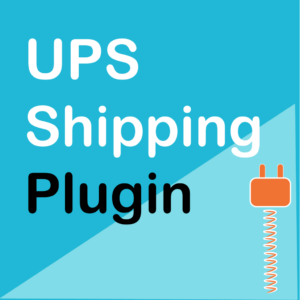 WooCommerce UPS Shipping Plugin is a WooCommerce extension that assists you in entirely automating UPS shipping by representing real-time rates in the cart and checkout page, paying postage & print labels within the WooCommerce store, Picking boxes automatically & allowing tracking. This plugin is also designed by Xadapter's
The Key feature it shows is displayed real-time UPS Shipping rates. manual and automatic generation of the label as quickly as the order is placed. Email notification of shipment for both customers and store owners. The plugin supports bulk shipment. Scheduling pickups for UPS shipments and UPS Freight Services.
Features
You can get real-time UPS Shipping rates.
It generates labels Manually or Automatically as soon as the order is placed.
Track your shipments from within WooCommerce or get your customers notified via email.
Get UPS Email notifications for the label generated.
Create Shipments in Bulk.
Schedule Pickups for your UPS shipments.
WooCommerce Multi-Carrier Shipping Plugin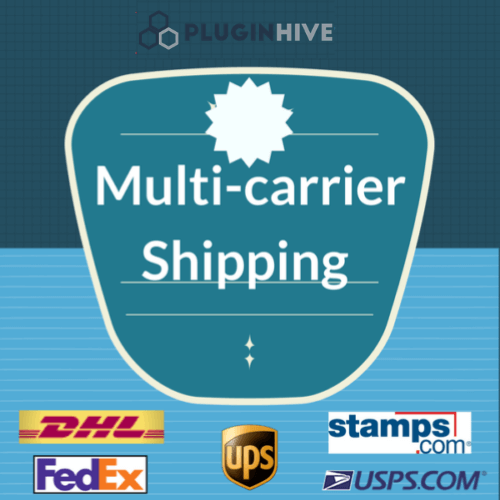 The WooCommerce Multiple Carrier Shipping Plugin combines the power of shipping the table with real-time rates from shipping companies like FedEx, UPS, USPS, DHL Express & Stamps.com (USPS) to give you complete shipping solutions for your business.
You can configure and set rules with the help of this plugin. It allows you to use various parameters like the shipping class, product category, and prices all based on weight, the quantity of the item & price.
Features
Configure Shipping company or Service based on rules.
Define WooCommerce Shipping zones and create Shipping Areas.
Supports Domestic Services
Supports International Services(WooCommerce international shipping)
Parcel Packing
WooCommerce Royal Mail Shipping with Tracking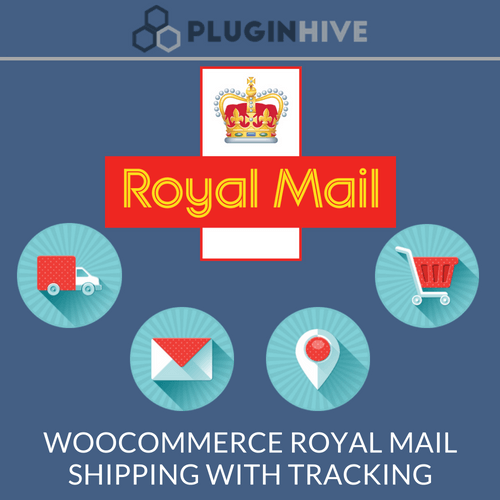 This WordPress/WooCommerce royal mail shipping extension is basically a plugin that helps in displaying Royal Mail shipping rates during the cart/checkout page, on the basis of the weight and dimensions of the product it automatically classifies packages into letters or parcels and enables tracking as well.
To use this plugin, your store should use the GBP currency and the United Kingdom as the base country should be, and your products need to be installed with weight and shipping dimensions.
However, with the help of this plugin, you can choose which Royal Mail service you want to offer to your customers. Then you will be able to customize the way this store displays the services. You can change the display names of the services and also make a price adjustment for each.
Features
You can set up a fixed amount or a percentage amount as handling fees in addition to the shipping charges.
Enable/disable, edit the names of, and add costs to Royal Mail shipping services.
This plugin works in all countries where RoyalMail operates.
Configure the plugin to automatically determine how items should be packed.
WooCommerce Shipment Tracking Pro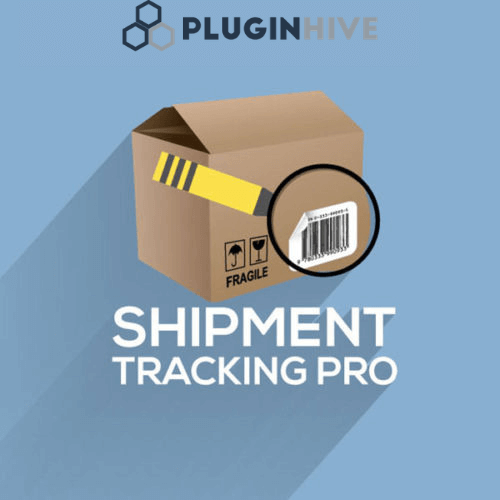 WooCommerce Shipment Tracking Plugin helps integrate order tracking functionality for WooCommerce stores across the globe. By using this WooCommerce order tracking plugin, you provide an easy way for your customers to track your shipments to various shipping carriers around the world.
Above all this plugin is a great example of how easy it is to handle order tracking. The plugin provides some of the most advanced methods of importing tracking details. On top of it, the plugin's ability to work with different shipping carriers and personalize tracking messages displays the flexibility that this plugin provides.
Features
Add shipment tracking information to orders in an instant.
Get WooCommerce Shipping Notification in the Order Completion email.
Easily Add/Remove new Shipping service providers.
Automatically mark the order as Completed.
Real-time status updates for selected shipping companies using APIs.
After Ship WooCommerce Tracking

After Ship WooCommerce tracking plugin is free to use. By installing this plugin, you can automatically add carrier fields and tracking numbers to your admin panel and see them on the customer's order history page.
It supports over 200 international carriers all over the world such as USPS, UPS, DHL, FedEx, and shipment tracking.
Also, this plugin allows you to filter your shipments by date, status, courier as well as destination. And you can check out if your all deliveries have shipped on time and search for any exceptions fastly.'
Features
Notifies customers of the status of the shipment.
It allows users to analyze the overall performance of the shipments.
It allows users to modify the content of the order completion email.
Shipping Multiple Addresses

Do you wish to make shipping easier for your customers? So, the Shipping Multiple Address plugin is your way out.
In place of forcing your customers to make multiple transactions, the Shipping Multiple Addresses permits them to ship original products to various addresses with a minimum of one order. With a perceptive drag-and-drop interface, you can configure this plugin into your website fastly and easily.
However, it can be especially useful around the holidays when more and more people are doing their holiday shopping online. The price of this plugin is $49 to $149.
Features
In just one checkout, it can ship to many locations
Send identical carts to multiple delivery locations
Send any quantity of products to any number of addresses
Can save more than one address to your Customer Accounts
Supports all WooCommerce shipping methods
WooCommerce DHL Express / eCommerce / Paket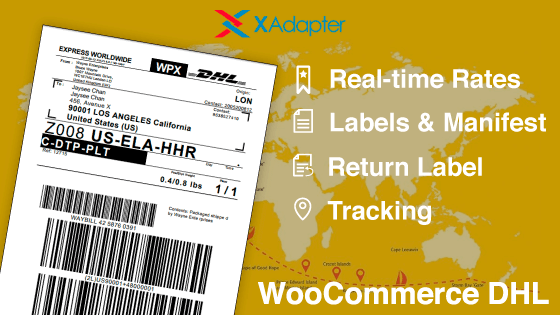 WooCommerce DHL Express / eCommerce /Paket Shipping plugin is used to integrate your online store with DHL, Express eCommerce, and Paket. You can choose any of the three services. Once you install, activate & configure the plugin, your whole shipping process will be checked out by getting the live shipping prices from API that generates return labels.
This plugin is approved by DHL Paket Quality Control and has even allotted an official App Id for this integration. The free version of the plugin has only integration with DHL Express.
Features
It can create a fast and easy label for all national and international orders.
Automatically receive a tracking code for each label.
Create Handover Notes conveniently for a smooth and reliable manifesting process in line with the regional requirements for DHL eCommerce.
Use additional delivery services e.g. the visual check of age available via the API of DHL Paket or Cash on delivery by DHL eCommerce in selected countries.
Offer Preferred Delivery Options to your customers via "Wunschpaket".
APG Weight Shipping

Though this APG Weight Shipping WooCommerce plugin is not that big, it has some quite decent functionalities to offer. Based on the destination provided by the customers this plugin shows the shipping rates. Different rates for different shipping classes can be set, which sounds feasible and a good deal for any business.
In addition, you can also set fixed rates and add some predetermined handling costs for products in your store. This plugin, in addition, allows you to ship your products through APG Shipping and you can configure the necessary details on the settings page of this plugin.
Features
Add a fixed cost of packing and/or handling per shipping.
You can add, also the cost of packing, an additional fixed cost an amount or percentage, per shipping or product.
You can create an unlimited number of rates, rates with maximum weight and/or dimensions.
Create rates for the number of items and cart total.
You can assign rates to specific shipping classes.
WooCommerce Table Rate Shipping by JEM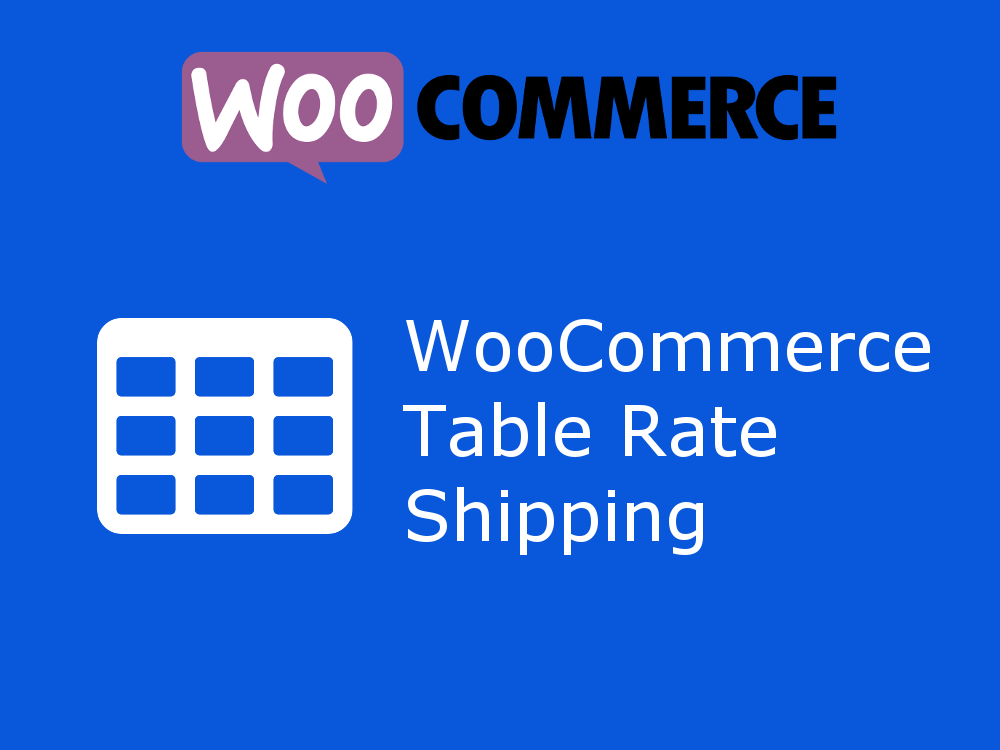 You don't need to look forward to an amazing WooCommerce table-rate shipping plugin! This plugin will provide your WooCommerce site with table-rated shipping which is super easy to use – sometimes known as tiered shipping also. Adding and installing shipping rules in your WooCommerce store is super easy.
It is super easy to use due to its very intuitive user interface. The seamless integration with WooCommerce shipping zones define shipping by total cost, and weight including or excluding tax. Multiple tiers that are effective for most of the stores can be set up.
Features
Seamless integration with WooCommerce shipping zones
Super easy to use – very intuitive user interface
Define Shipping by Total Cost and Weight
Include or exclude Tax
You can set up multiple tiers – effective for most stores
Add additional handling fees for each order
WooCommerce Stamps.com API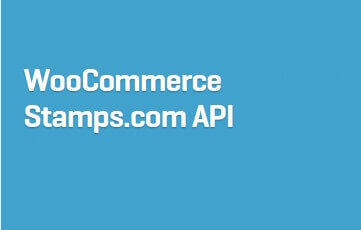 WooCommerce Stamps.com API is the second method for integrating the Stamps.com API on your WooCommerce store. You will be able to generate the USPS shipping label using this extension.
However, you will not be able to display the USPS shipping rates on your cart and checkout page using this plugin. WooCommerce is another plugin dedicated to this.
Therefore, in fact, if you want to display the rate and print the shipping label, then you have to buy both premium extensions of WooCommerce. Thus, comparatively, the XAdapter plugin described above certainly makes an outfit when you are looking for a cost-effective alternative.
If you are not looking for the USPS shipping rate cart display, you can look forward to this plugin. It provides great integration with Stamps.com, as well as the process of refund.
In addition, you can easily manage your Stamps.com account with this plugin. More importantly, for WooCommerce customers, Stamps.com offers a special rate, which will really cut your shipping cost significantly. This has become possible with the assistance of Intuiship, which is a postage partner of the USPS.
The single-site license for this plugin starts at $79.
Key Features
It allows all USPS shipping services.
It gives discounted Stamps.com insurance – you can save 10% in comparison with USPS rates on package insurance.
Priority Mail Express and USPS Priority Mail.
Flexible Shipping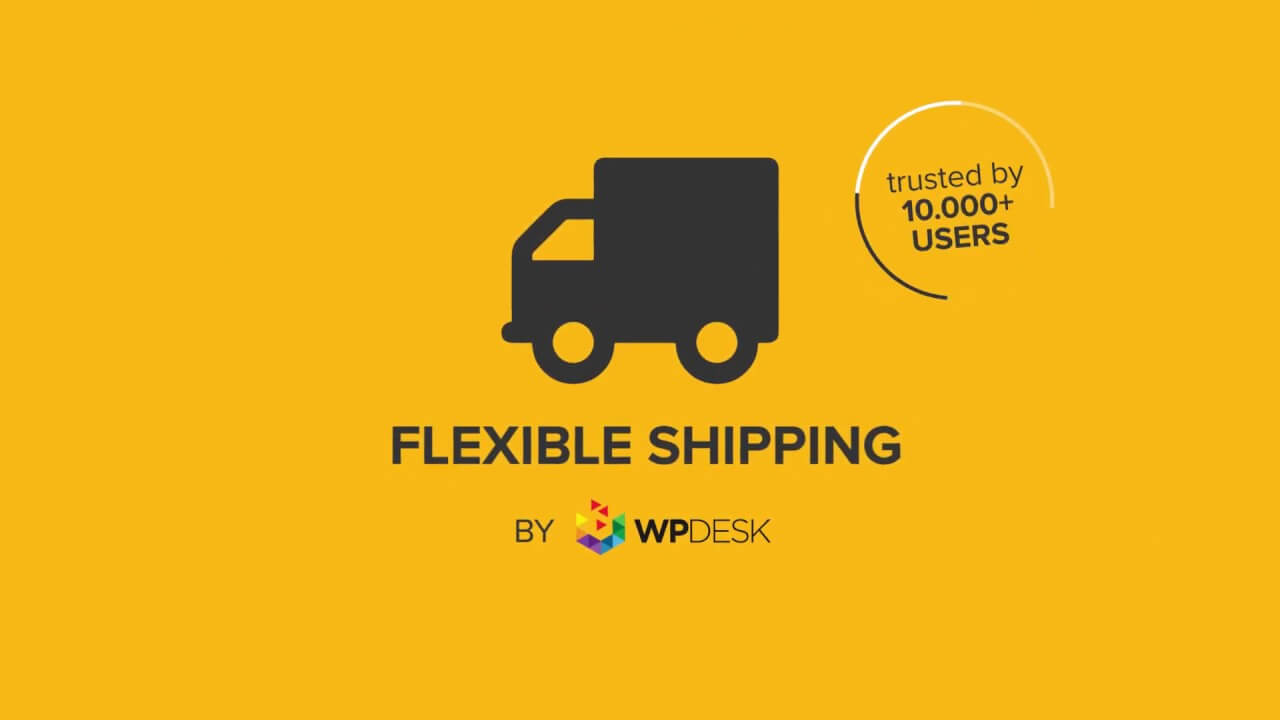 Flexible shipping is the most advanced shipping plugin for the WooCommerce store, which allows you to calculate the shipping cost on the basis of weight and/or cart. Combine it with the Pro version and it will only become a WooCommerce shipping plugin that you will ever need.
This plugin gives unlimited shipping methods and cost rules that can add titles and descriptions to your shipping methods. Shipping cost basically depends on the cart total and/or weight as well as the minimum and maximum values for the cart total and/or weight. Thus if the summing cost rules match – the option to add costs on the basis of cart total and weight at the same time.
Features
Shipping costs are based on cart weight and cart total
Adding handling or insurance costs above a certain value
Creating COD (cash on delivery) shipping method with additional costs
there is different shipping cohost or different shipping classes (PRO)
It can disable the shipping method if a rule is matched in the cart (PRO)
Add a cost for order and per every product (PRO)
FedEx Shipping Plugin with Print Label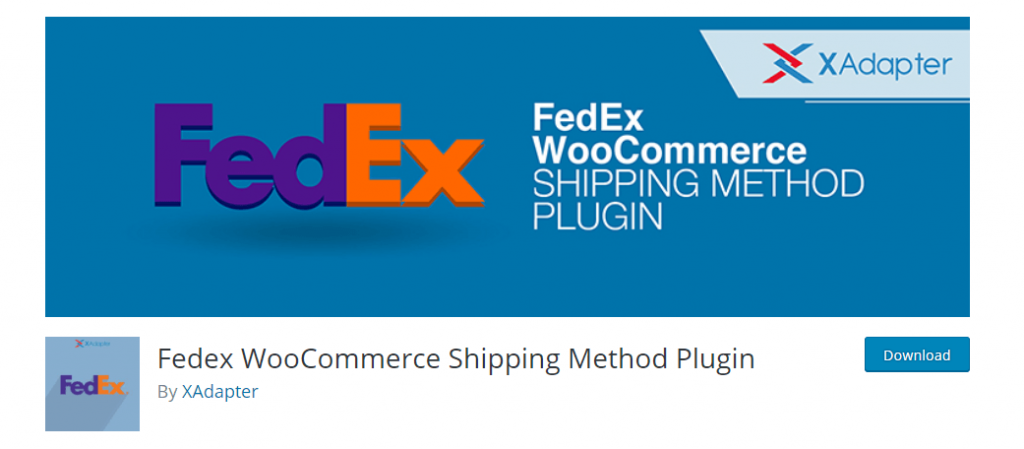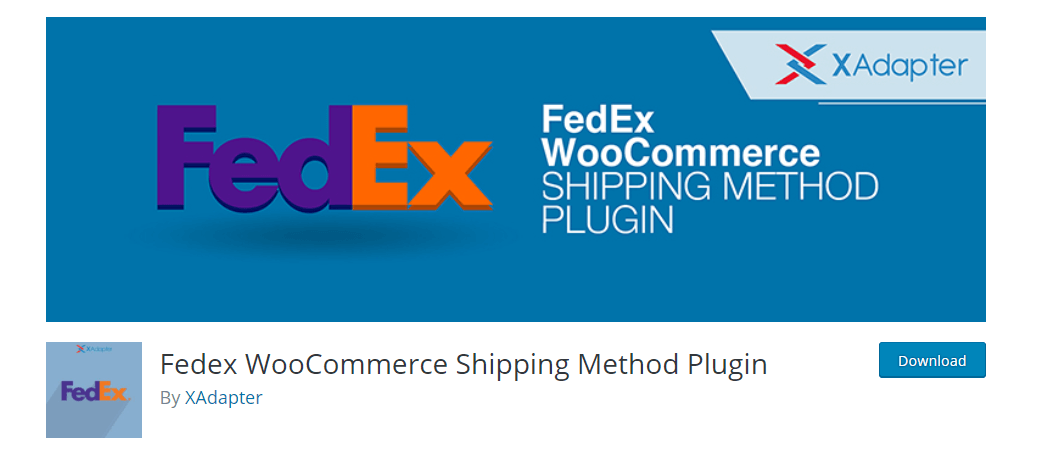 FedEx Shipping Plugin is designed by Xadapter for WordPress / WooCommerce extension that helps you to fully automate FedEx transportation by displaying shipping rates on the cart/checkout page, paying postage and printing labels from within WooCommerce, automatically identifying boxes to pack the products & enabling tracking.
The Key feature of FedEx shipping Plugins is, you can get real-time FedEx Shipping rates. It creates FedEx shipping labels manually as soon as the order is placed. Auto-generates FedEx returns labels and allows real-time FedEx shipment tracking. Provides email notifications to customers and owners. The plugin supports both domestic and international shipping, bulk shipment, & SmartPost services.
Features
Get real-time FedEx Shipping rates.
Generate FedEx Shipping Labels Manually or Automatically as soon as the order is placed.
Real-Time FedEx Shipment Tracking
Custom Email Notifications to Customers & Store Owners
Supports both Domestic and International Shipping
Show delivery estimates for FedEx Services
Table Rate Shipping from WooThemes

Table Rate Shipping from WooTheme is a flexible plugin for running an overseas e-commerce store. And makes it really easy to create complicated shipping rules for your international shipments.
Also, you can add the rules based on price, product weight, shipping class & the number of rates and you can set multiple rates based on the product destination.
As per your requirements, you have to create the shipping zones and shipping rules to calculate the cost correctly. However, It will take care of all the calculations for you.
The price of this plugin is started from $199 to $399.
Features
Multiple tables of rates per shipping zone.
Define several shipping rates based on location, price, weight, or item count.
Add rule based on weight, number of items, number of items, square, and value
Add a cost, per item cost, one percent, and unit weight per line
Advanced WooCommerce Shipping Plugin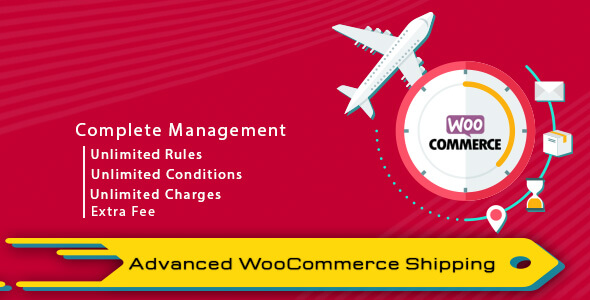 Advanced WooCommerce Shipping is a complete all-in-one & smooth to use shipping plugin for WooCommerce, you have complete command over any conditions you need to create for your online buying platform. This plugin is used to estimate the cost of shipping. The key feature of the plugin is a clean design compatible with the latest version of WordPress.
The packaging grouping can be done according to shipping class, order line, item wise, tag, product, package, specific item, and weight subtotal and consider tax and discount, quantity, volume dimensions, destination, customer date range, date range per order, Customer orders, and Coupon. You can decide on multiple costs according to package grouping.
Features
Condition-based on date range per order and on a day of a week per order & item
Condition-based on Customer orders and coupon
Multiple Costs are allowed in each rule
Calculate fees for each shipping class, item, tag, category, and product.
Table Rate for WooCommerce by Flexible Shipping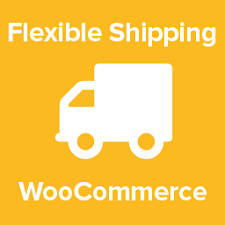 This plugin can assist a lot to set up table rate shipping on your online mart. You can specify shipping costs based on cart total and coach weight. Also, you can specify minimum and maximum values for cart capacity and weight. Moreover, the plugin helps you add managing charges to your shipping processes, or even make a cash delivery choice with extra costs. For additional advanced features, check out the premium version of the plugin. Adjustable Shipping is the most progressive shipping plugin for WooCommerce shops, permitting you to calculate the shipping costs based on weight and/or cart total. Combine it with the PRO version and it will evolve into the only WooCommerce shipping plugin you'll ever require.
Features
Complete shipping methods and price calculation rules.
Possibility of counting the titles and captions to your shipping processes.
Shipping expense is based on cart total and/or weight.
Lowest and highest values for cart total and/or weight.
Free shipping overpayment override.
Option to show the specified shipping processes only for logged-in users.
Different shipping corporations' integrations.
WPML and Polylang compatibility.
Built-in ready-to-use scenarios.
Automatic messages about shipping zone design conflict.
Cart total settings (cart or container value).
Built-in tutorial with a step-by-step directory.
---
Final Thought
In conclusion, online businesses are incomplete without Shipping facilities. If you are willing to make a shopping site or niche comparison site for fashion or gadgets website, these WooCommerce shipping plugins can help you to manage all kinds of tasks related to shipping.
This blog is a step forward to introduce you to the top WooCommerce Shipping Plugins for your online business. Select the plugin which best fits your business.
If you like the article please like and share it with others also. Leave a comment if you have a query or a unique business case that you would like to discuss.
We provide the instant solutions for WooCommerce Setup. If you are facing any type of error realted to WordPress then feel free to contact us our WordPress support services, that are available for you 24/7. Dial our Toll-Free number +1-855-945-3219.

That's it, thanks!