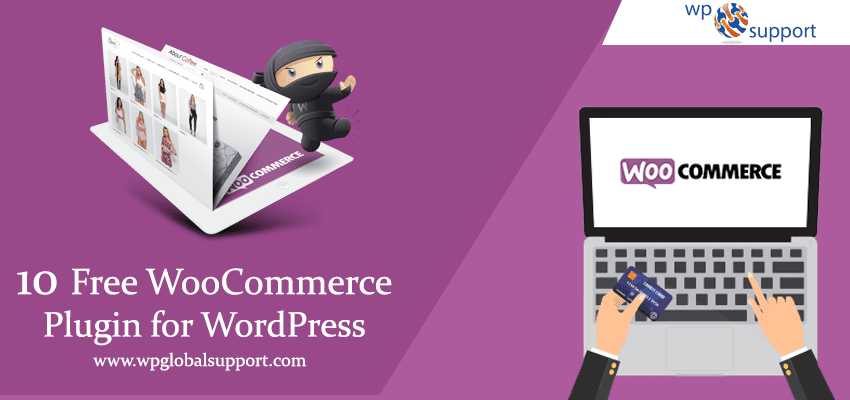 Are you looking the top free WooCommerce plugin for WordPress site? WooCommerce is a free plugin that teams up nicely with WordPress. This plugin can quickly convert your WordPress website into an eCommerce store. WordPress WooCommerce plugins are great tools for adding and extending functionality for WooCommerce setup. It's popular plugin.
However, these plugins will add some interesting functionality to your website and make it easy to understand and good-looking. In this article, we will show you the best WooCommerce Plugins for WordPress Website.
Free WooCommerce Plugin for WordPress
1. WooCommerce Poor Guys Swiss Knife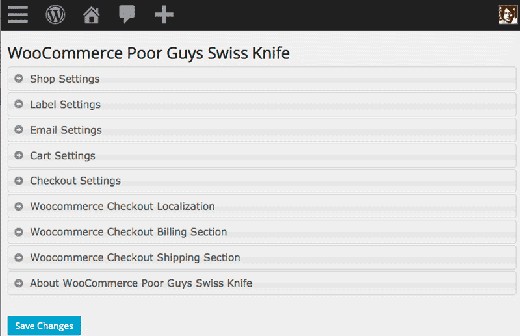 The WooCommerce Poor Guys Swiss Knife is the very powerful and free plugin. It is more like a lot of extensions permits you to perform some customization tasks on your WooCommerce store. You may customize your checkout forms, there's an extension in here for just about everyone. You need to adjust WooCommerce for country-specific, add custom fields, fine-tune cart operations, etc.
2. WooCommerce EU VAT Compliance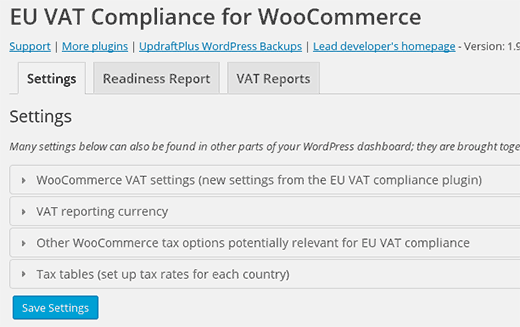 Next, we have the Woocommerce EU VAT compliance is a must have the plugin for every designed WordPress website. This plugin makes your WooCommerce shop flexible with the new EU VAT. You should obey the US VAT laws while making a sale to a country in the United States. It assures that your transactions are compliant with these rules.
It will automatically destroy your customer's location and will display correct VAT from the first page with prices. The plugin determines the location of the buyer and applies the correct VAT rates. You can display the prices including of VAT.
3. WooCommerce Customizer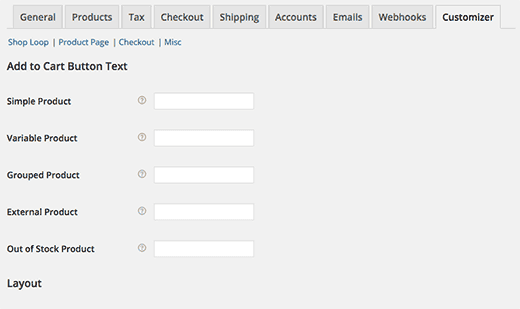 All store owners want to stay with the default WooCommerce design and appearance. This plugin provides a GUI to use built-in WooCommerce filters. All filters permit you to customize things like labels, button text, fields, and much more. These plugins come with a number of filters, that permit a fair deal of customization. You have to write PHP code to use them with WooCommerce customizer. So you can easily use those filters from an easy through the settings page. With this plugin active, you make a number of changes including the number of products displayed per page or add an Add to Cart button text for different product types.
4. WooCommerce Multilingual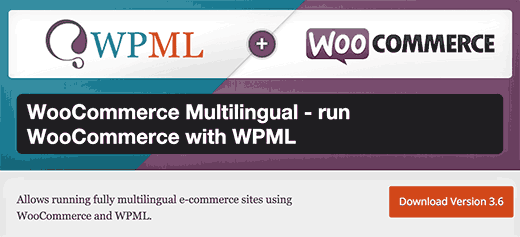 WooCommerce Multilingual permits you to change your product and other WooCommerce pages through WPML. Its permits your users to the switch languages and order products in their local language. This plugin is a glue between WooCommerce and WordPress Multi-language and makes it possible to run completely multilingual eCommerce WordPress website. Once a user selects a language, it is maintained using the checkout page. Not only that, it sends emails to customers. Most of the users like to view products and place orders in their own language.
5. Stripe for WooCommerce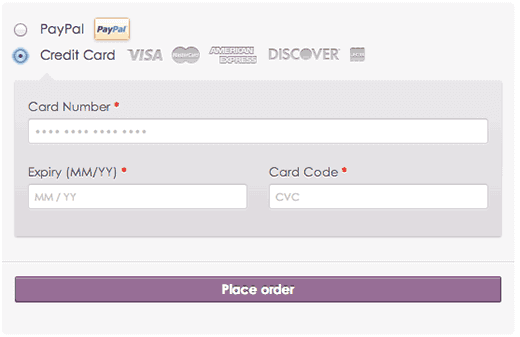 It supports your online store in collecting payments with credit cards using the Stripe payment gateway. This plugin cannot be used in many countries around the world. This plugin adds support for Stripe payment gateway in it. Stripe grants you to accept payments using credit cards on your WooCommerce store. Credit card information from the customers' computers goes directly into Stripe servers, without reaching your servers. This minimizes the scope of any security breaches. You are required to make sure that your website includes an SSL certificate.
6. Pay With Amazon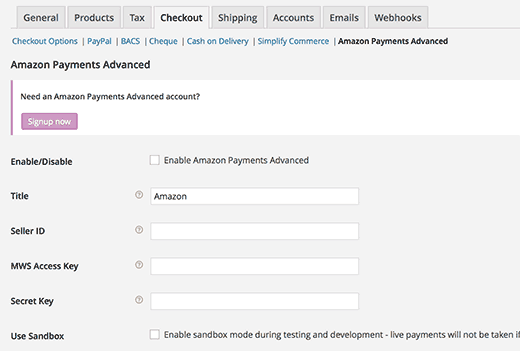 This plugin enables pay with Amazon on your WooCommerce store. It permits users to use their payment information saved in their Amazon account on your eCommerce website, making use of the payment and shipping information available on Amazon.
Users can log into your account through their Amazon credentials without leaving your website. The plugin is responsive, and users are covered by Amazon's fraud protection. Again, this payment facility is now available only in some countries.
7. WooCommerce Product Slider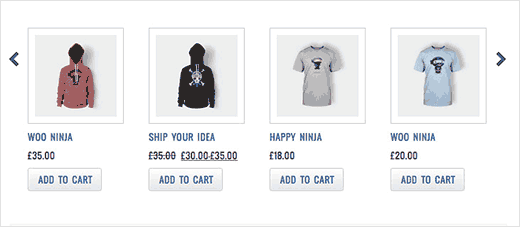 WooCommerce Product Slider permits you to add a responsive slider featuring your products. It's possible to change the default color with a color picker. It permits to add a responsive slider to feature product. The plugin supports multi-site and is search engine friendly.
Features of this plugin
Filter by different product categories.
Fully responsive and mobile friendly.
Smart lazy-loading — preloads nearby images.
It supports vertical and horizontal directions.
50 plus custom options to style and control slider behavior.
Unlimited sliders.
Easy to manage.
8. WooCommerce Product Gift Wrap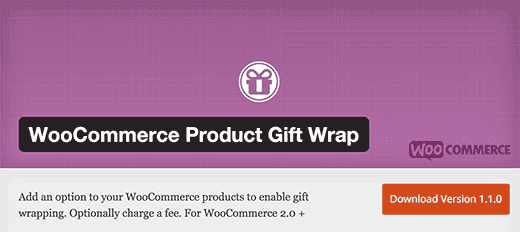 WooCommerce product Gift card plugin is more convenient for presenting gift wrapping to friends. It permits to add gift wrapping option on product widgets. Offering customers the option to buy gift certificates is one way of increasing sales. It allows you to add additional fees for gift wrapping. WooCommerce Gift Cards lets you add, manage and sell gift wrapping on your Store. You can collect payment using one of the payment gateways on your website.
9. WooCommerce Smart Sale Badge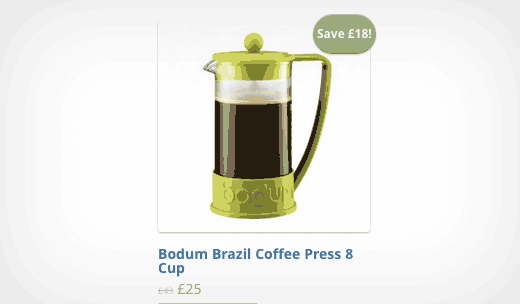 Smart Sale Badge enhances the WooCommerce Sale badge. This is a proven sales technique, that you can apply to your online store. It provides Excel with ease to manage your store. It permits spreadsheet-like browsing and easy search capability. You will be able to see in-page details of products, orders or customers and you can easily change to the full page view for editing. If it will free up a much time that you spend in managing the store.
10. Order Delivery Date for WooCommerce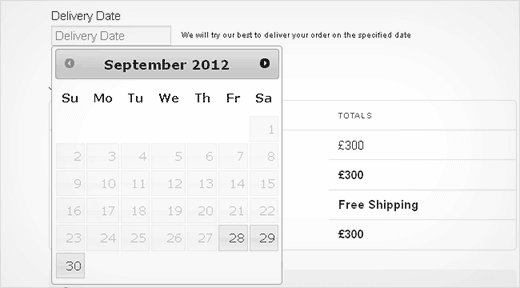 Here we come to this simple plugin order delivery date for WooCommerce. It grants users to choose a delivery date for products. WooCommerce store owner can view the delivery date on their orders page in the admin area. The plugin helps you streamline the delivery process by settings the minimum time required for delivery, picking no-delivery days and disabling delivery for virtual products.
It allows you to:-
Ability to permit the customer to select the delivery date on the checkout page for the orders.
You can cripple the weekdays on which you do not deliver the products.
Needs minimum time for delivery can be set in hours.
The delivery date field is mandatory on the checkout page those you can set.
Limit the number of orders to be placed per day.
The first delivery date will be auto-populated in the delivery date field on the checkout page.
We hope that this article helped you and for more WordPress help dial +1-855-945-3219(Toll-Free). We have a team well-professionals who will help you to resolve all your issues related to WordPress.