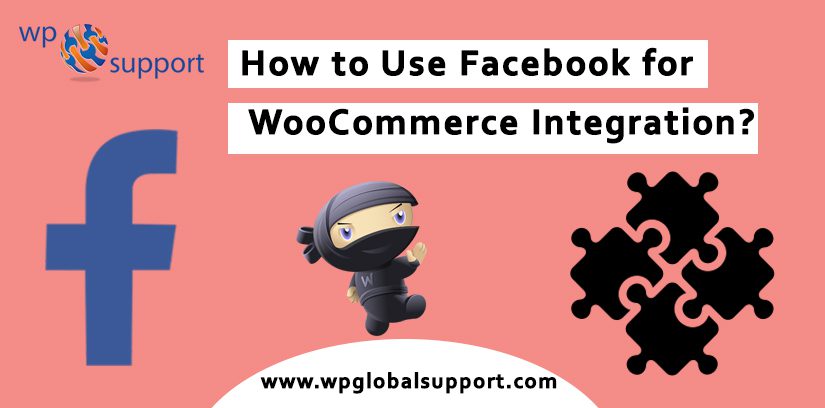 All of you know very well WooCommerce is a famous eCommerce platform for online business & Facebook is a giant social media platform with billions of users worldwide. Facebook is a good way for marketing & promoting any business to reach a wider audience. Thus, if you are a small business owner or marketer, you certainly know how you can advertise on Facebook and how you can get traffic from it.
However, the mentioned description is also true for WooCommerce store owners. Imagine if you can synchronize your Facebook store from your WooCommerce store. Of course, you can get more leads, and even increase traffic and customers directly for Facebook!
Integrating these two platforms can provide a boost to your online store and reach a wider audience. Here's how you can use WooCommerce for Facebook integration.
Benefits of Facebook for WooCommerce
Let's learn about the benefits a user will get from using Facebook WooCommerce extensions. Before that, we know that the number of Facebook users is increasing every day, every hour, and every second.
Therefore, we can say that if we can integrate our online business with Facebook, we can reach more people, get leads, and get more customers.
However, this extension will help you to increase your business with Facebook. You will be able to reach meaningful people who are interested in your industry. Also, this extension gives you an opportunity to get more customers.
How to Use Facebook for WooCommerce Integration?
Firstly, you must know that the extension requires WooCommerce version 2.6.14 and WordPress version 3.0.
Now if you have a WordPress website and have installed Woocommerce, then you need to follow these steps:
Install WooCommerce for Facebook.
Now, go to your WordPress Admin Dashboard.
After that, go to WooCommerce → Settings → Integrations.
And then select WooCommerce Facebook.
Get Started.
Installation
It is a free plugin developed by Facebook. And you can install it like any other regular WordPress plugin.
Navigate to – wp-admin→ Plugins→ Add new.

Then, Upload and Activate the plugin.
Integration
In order to do that-
Navigate to Wp-admin → WooCommerce→ Settings.
You will have to click on get started option that is shown in the screenshot below: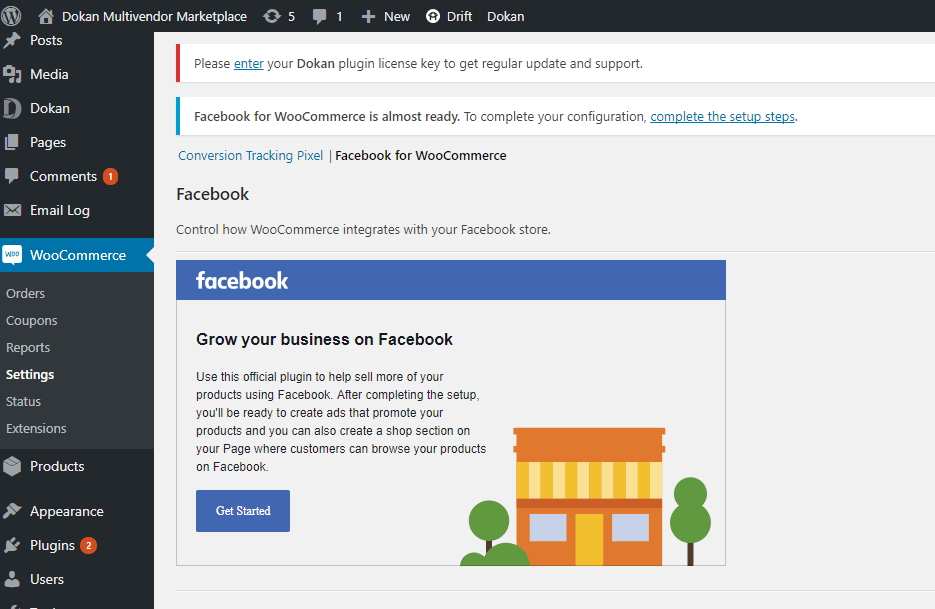 The get started button will take you to your Facebook page.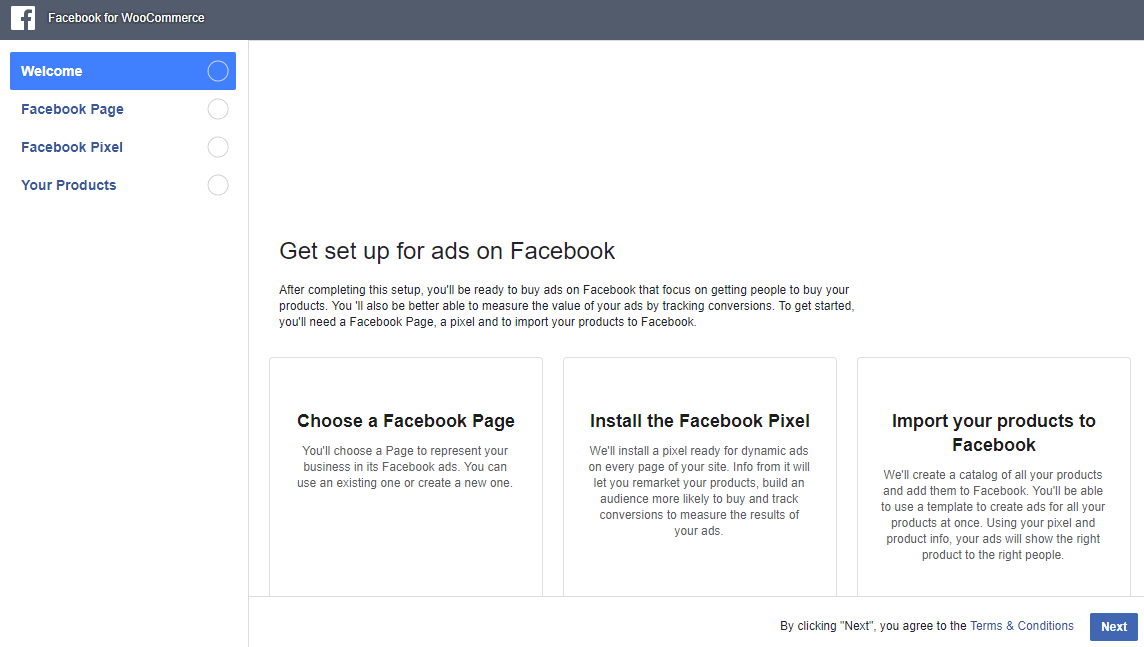 After that, click on choose a Facebook Page option and select a page from the drop-down. After selecting your page, click the next button.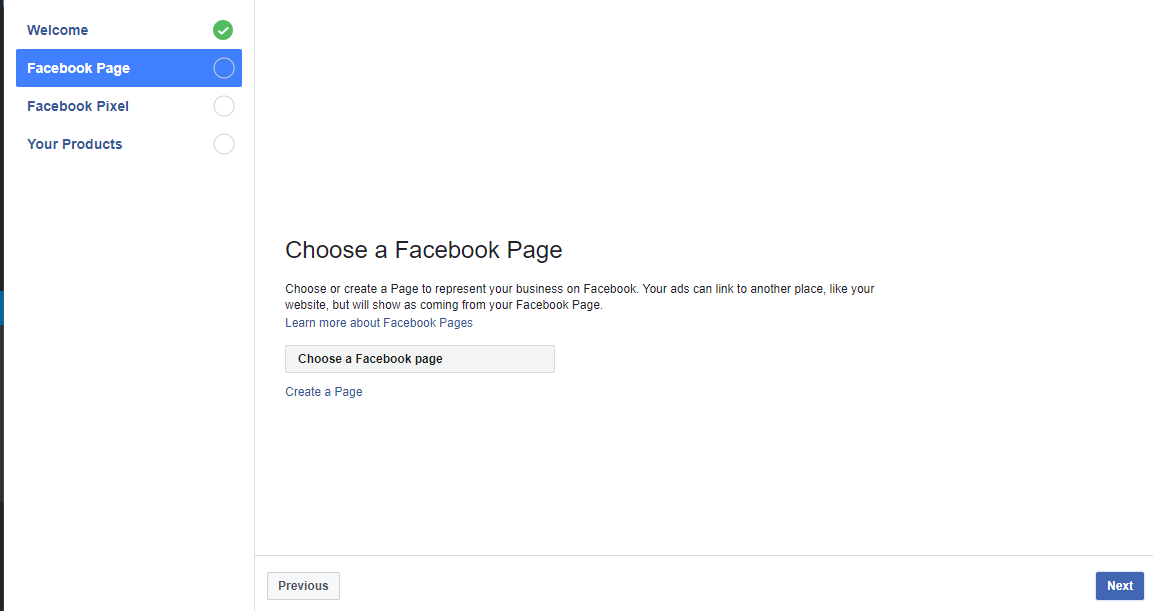 Now, you have to select the option import product.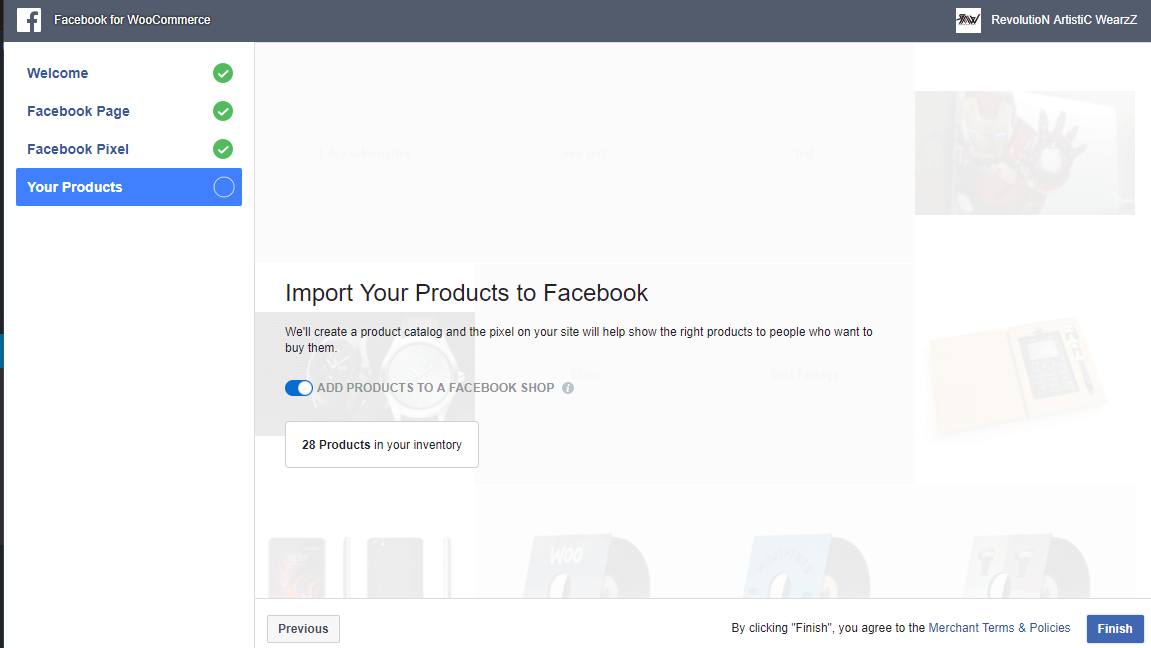 Finally, click the finish button!
What's Next?
Now, you are done with the settings. Your website is synced with your Facebook. And now your website's products have been synced with your Facebook page. Now, your page has a shop with your website's products.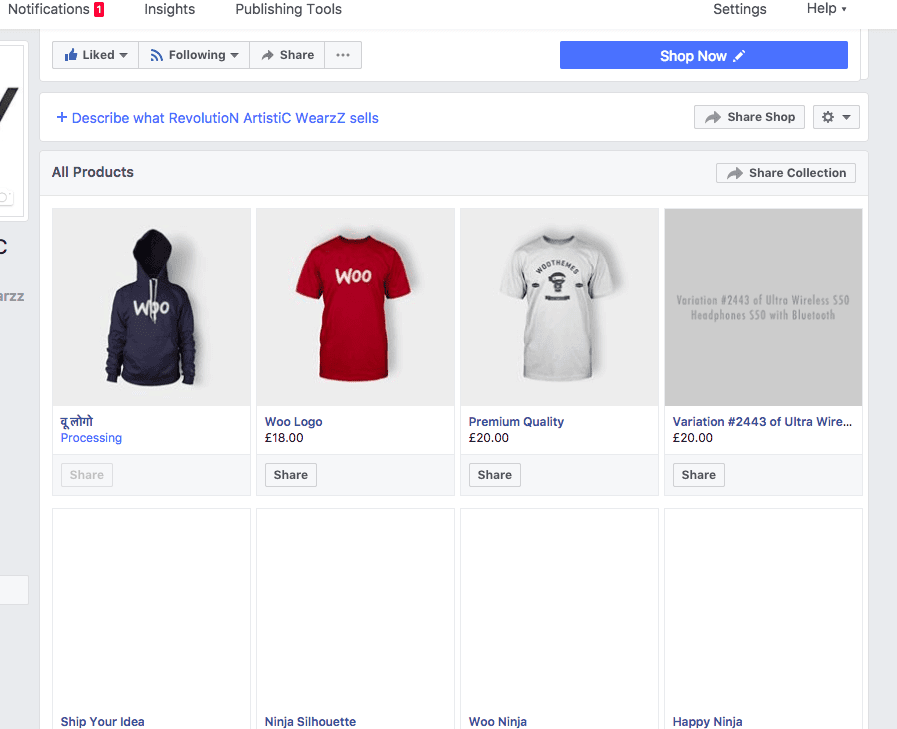 When someone is viewing the page, they will be able to look like a screenshot. Therefore, when a customer wants to buy a product from the page and clicks on the product. So, the product is popped out as a screenshot: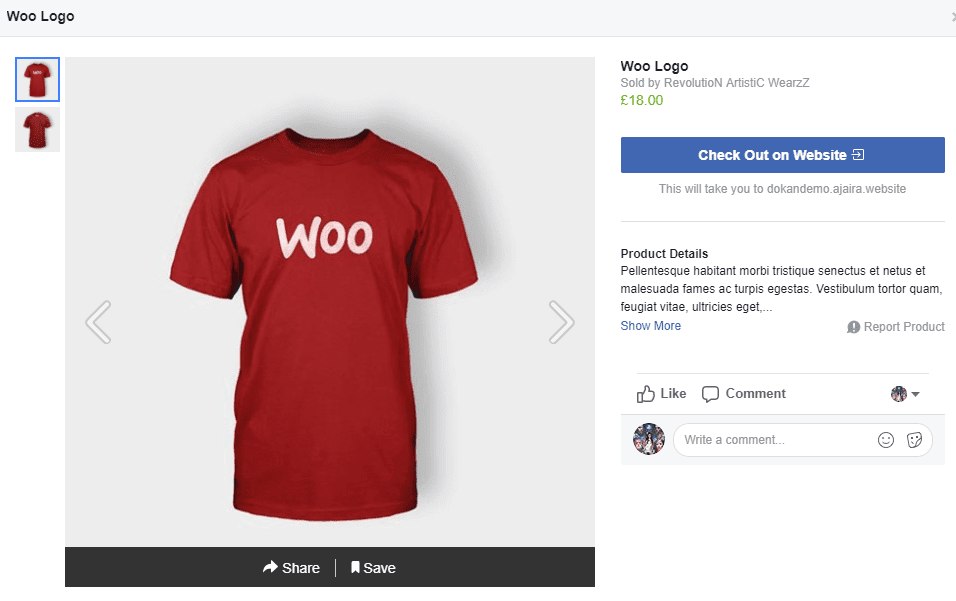 When he clicks on checkout on the website, it redirects to the checkout page of the website.
How do I add a Facebook plugin to WooCommerce?
A "Facebook for WooCommerce plugin" is a tool software that integrates the social media platform, WooCommerce. The plugin allows for the transfer of data between the two platforms, such as product information and customer data. some best WooCommerce Facebook plugins. After you added Facebook to WooCommerce store, you'll probably look the ways to improve your traffic & revenue. some plugins are:
1. OptinMonster
OptinMoster is the best Facebook WooCommerce plugin for lead generation. with the help of this plugin, you can easily transfer your abandoning website users to email subscribers. in this plugin, the drag-and-drop builder creates campaigns to improve your sale, reduce cart abandonment, Show websites with targeted website messages & more grow your email list. you can create your highlights section to increase up your sale, free shipping, showcase your special offer & more.
2. All-in-One SEO Plugin
"All in One SEO" is a popular plugin for optimizing a WordPress website for search engines. It helps to improve the search engine visibility of a website by providing features such as generating meta tags, controlling indexing, generating sitemaps, and more. This plugin provides a user-friendly interface for managing search engine optimization (SEO) and is a popular choice among both beginner and advanced users. It can be installed directly from the WordPress plugin repository and is easily configurable to match the specific requirements of a website.
3. Super Socializer
"Super Socializer" is a popular social media plugin for WordPress that provides a comprehensive set of features for integrating a website with various social media platforms. It supports integration with Facebook, Twitter, Google+, LinkedIn, Instagram, and many others. Some of its key features include social login, social sharing, social media follow buttons, and social comments. The plugin allows website visitors to interact with the website using their existing social media profiles, reducing the friction in the user experience. Additionally, it provides website owners with insights into how their website is being shared and interacted with on social media. "Super Socializer" can be easily installed from the WordPress plugin repository and is highly customizable to match the specific requirements of a website.
Boiled Up
You can integrate your WooCommerce store with Facebook with these easy steps. Now, your WooCommerce Facebook product page. Now, you have reached more people and get more traffic.
You can see, those people who are using WooCommerce are really passionate about the idea of e-commerce being open.
This free extension of WooCommerce to Facebook is an integration that opens the audience of Facebook. We can say that this extension opens more than one billion people for WooCommerce store owners.
If you have any problem using this, let us know in the comment section! We are very happy to help you!

For the best and instant support regarding WooCommerce Setup talk to our WordPress Experts by dialing our Toll-Free number +1-855-945-3219.