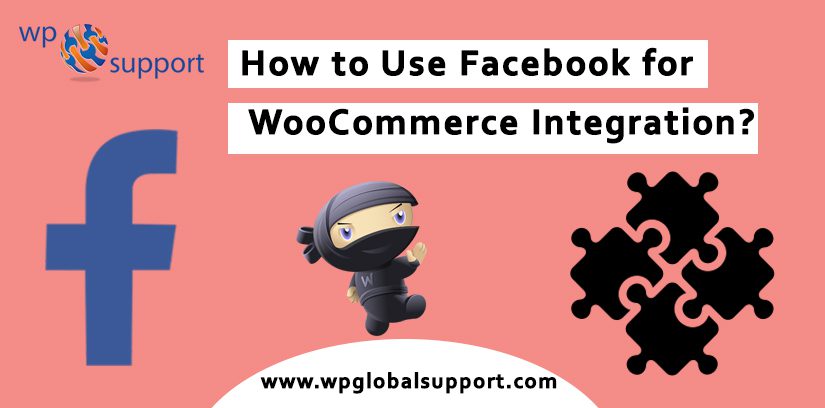 Here we gather a ton of information about How to Use Facebook for WooCommerce Integration? Facebook marketing and promotion is a good way to reach more people. Thus, if you are a small business owner or marketer, you certainly know how you can advertise on Facebook and how you can get the traffic from it.
However, the mentioned description is also true for WooCommerce store owners. Imagine if you can synchronize your Facebook store from your WooCommerce store. Of course, you can get more leads, even increase traffic and customers directly for Facebook!
It is possible to integrate your WooCommerce Store and Facebook Store. All store owners will have need facebook for WooCommerce plugin. Facebook has provided this integration and it's completely free!
Here, we will discuss how you can use Facebook for the WooCommerce plugin and how can integrate both of your stores.
Let's get cracking!
Benefits of Facebook for WooCommerce
Let's learn about its benefits, that a user will get from using Facebook for WooCommerce extensions. Before that, we know that the number of Facebook users are increasing every day, every hour and every second.
Therefore, we can say that if we can integrate our online business with Facebook, we can reach more people, get leads, and get more customers.
However this extension will help you to increase your business with Facebook. You will be able to reach meaningful people who are interested in your business. Also, this extension gives you an opportunity to get more customers.
How to Use Facebook for WooCommerce Integration?
Firstly, you have to know that the extension requires WooCommerce version 2.6.14 and WordPress version 3.0.
Now if you have a WordPress website and installed Woocommerce, then you need to follow these steps:
Install Facebook for WooCommerce.
Now, go to your WordPress Admin Dashboard.
After that, go to WooCommerce → Settings → Integrations.
And then select Facebook for WooCommerce.
Get Started.
Installation
It is a free plugin developed by Facebook. And you can install it like as any other regular WordPress plugin.
Navigate to – wp-admin→ Plugins→ Add new.

Then, Upload and Activate the plugin.
Integration
In order to do that-
Navigate to Wp-admin → WooCommerce→ Settings.
You will have to click on get started option that is shown in the screenshot below: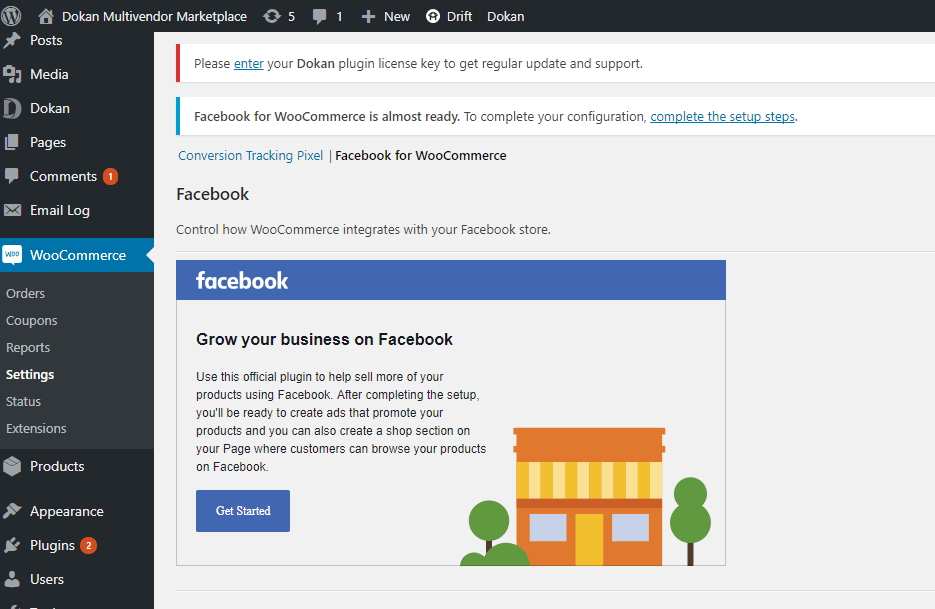 The get started button will take you to your Facebook page.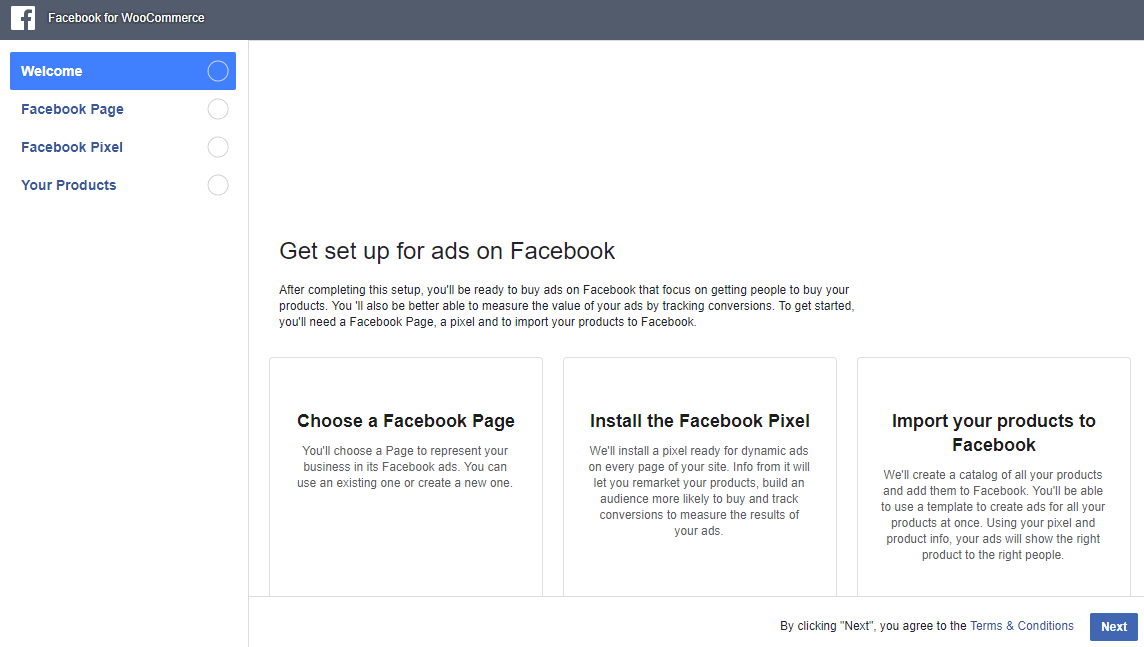 After that, click on choose a Facebook Page option and select a page from the drop-down. After selecting your page, click the next button.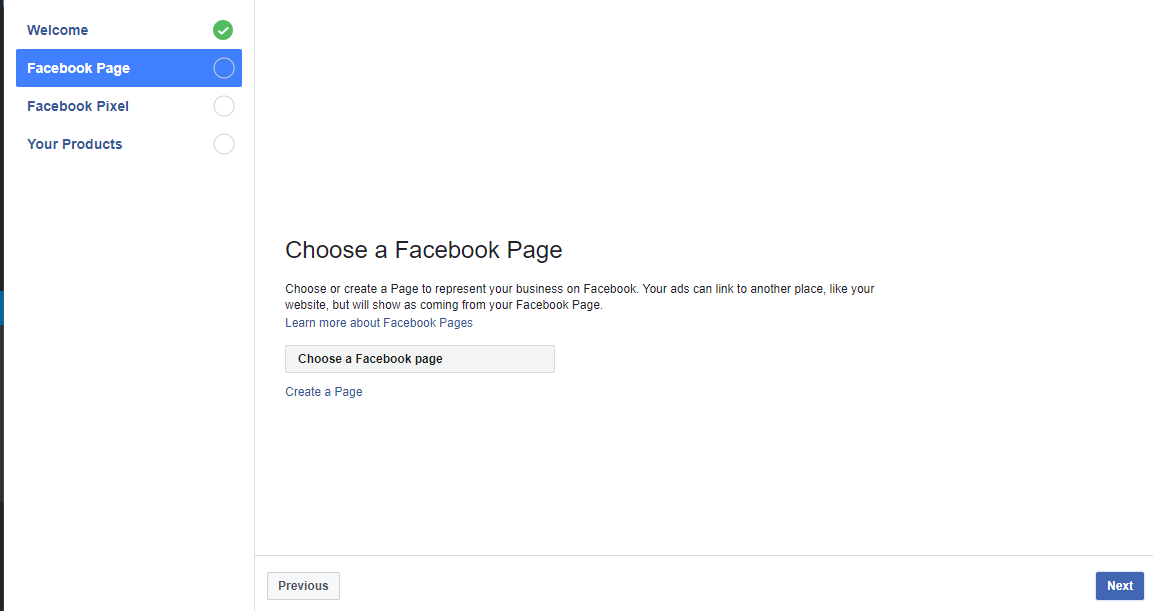 Now, you have to select the option import product.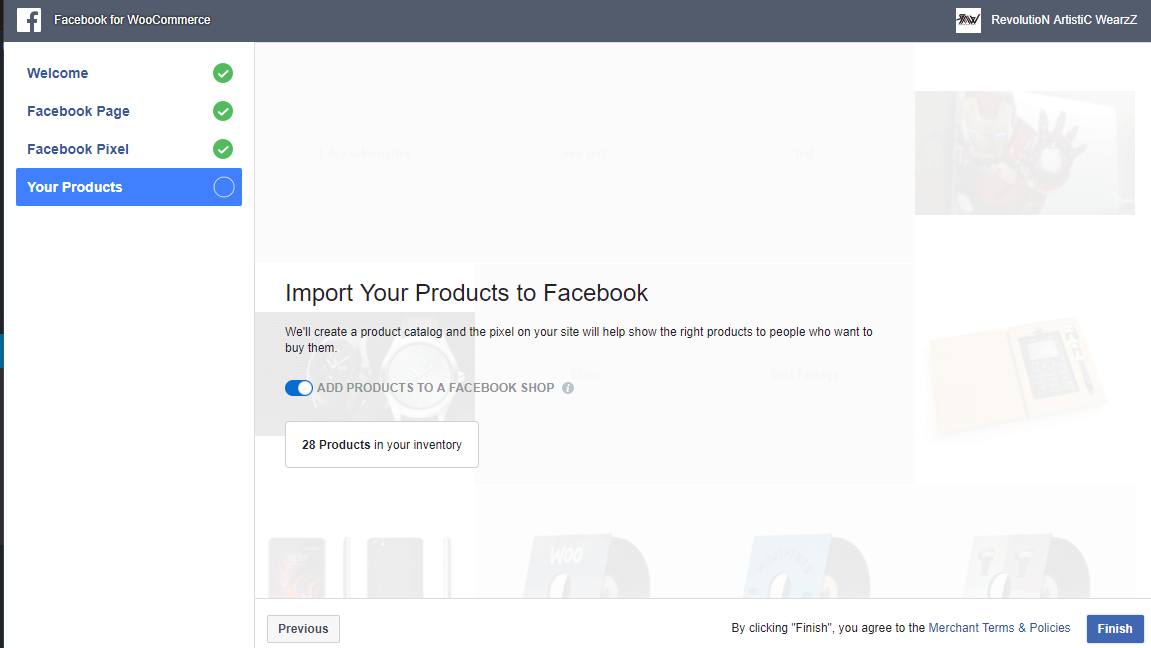 Finally, click the finish button!
What's Next?
Now, you are done with settings. Your website is sync with your Facebook. And now your website's products have been synced with your Facebook page. Now, your page has a shop with your website's products.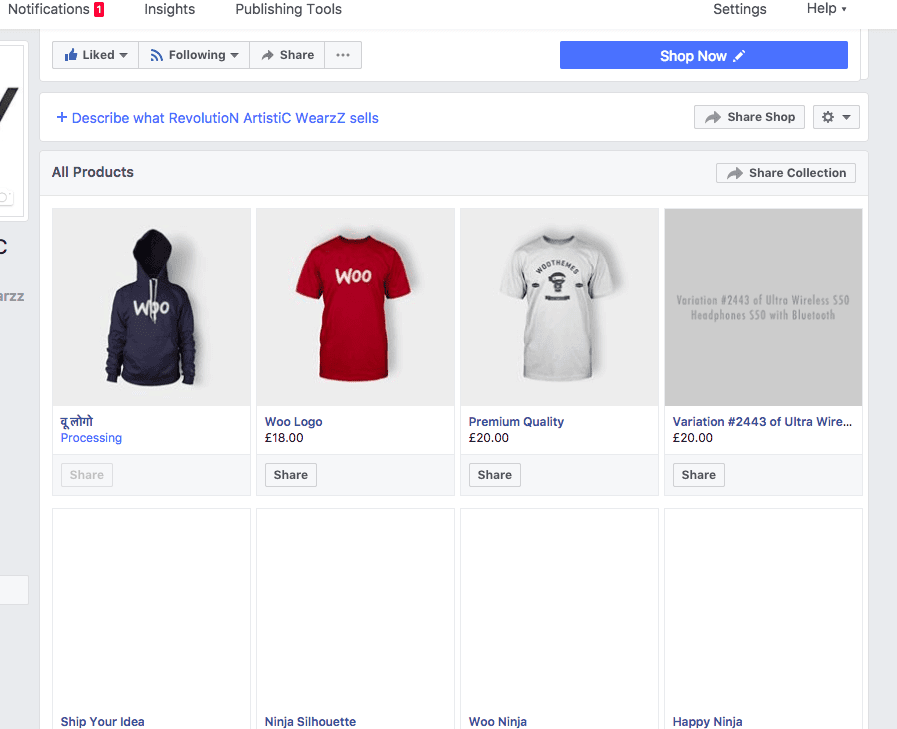 When someone is viewing the page, they will be able to look like a screenshot. Therefore, when a customer wants to buy a product from the page and clicks on the product. So, the product is popped out as a screenshot: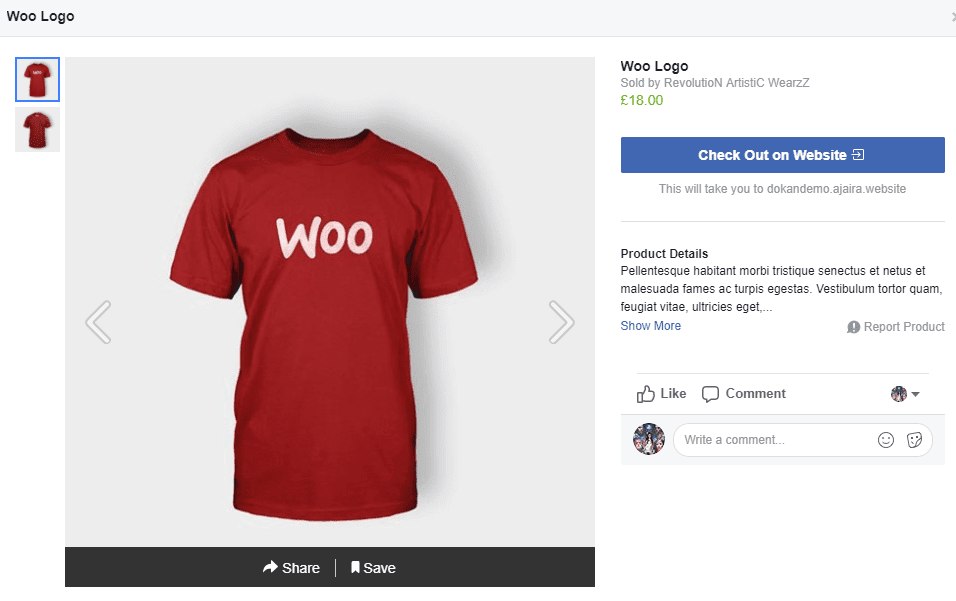 When he clicks on checkout on the website, it redirects to the checkout page of a website.
Boiled Up
You can integrate your WooCommerce store with Facebook with these easy steps. Now, your WooCommerce product are on your Facebook page. Now, you have reached to more people and get more traffic.
You can see, those people who are using WooCommerce are really passionate about the idea of e-commerce being open.
This free extension Facebook for WooCommerce is an integration that opens the audience of facebook. We can say that this extension opens more than one billion peoples for WooCommerce store owners.
If you have any problem for using this, tell us in the comment section! We are very happy to help you!

For best and instant support regarding WooCommerce Setup talk to our WordPress Experts by dialing our Toll-Free number + 1 844 275 0975.
Read More: