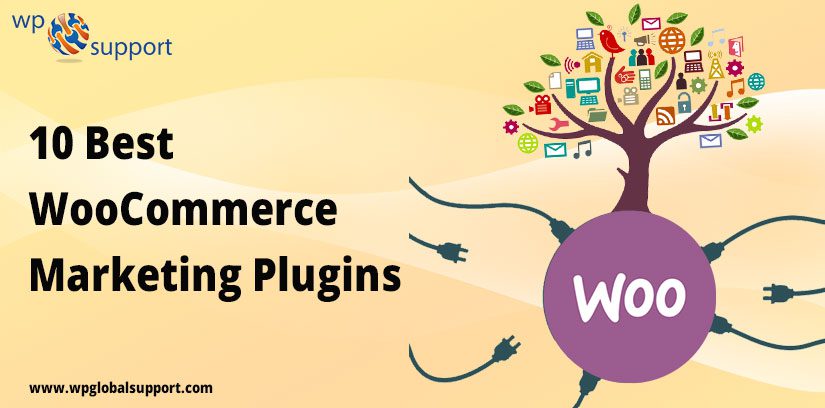 With more than one crore downloads, WooCommerce is one of the most popular webshop platforms among them. It is also the cheapest, offers free plans for small store owners. Although most WooCommerce users underestimate, this is the power of extensions. Often free tools can make your webshop so much powerful.
In this tutorial, we create a list of 10 marketing plugins for WooCommerce store that can assist you in many marketing activities.
We show you what they can do, how you can benefit from them, price and ratings have been evaluated on the WordPress Store.
Here is a list of 10 WooCommerce Marketing Plugins. Let's get started!
1. MailPoet WooCommerce Add-on
MailPoet is a WooCommerce marketing plugin that easily facilitates creating newsletters in WordPress. By using this MailPoet WooCommerce Add-on, you can allow your customers to subscribe to your newsletters as they complete the checkout process after product purchase.
Consequently, this marketing plugin helps you to create a means of communication with your customers. Also, if you have several newsletter lists, the add-on enables the shopper to choose ones that they want to subscribe to during checkout process.

Features
Price: 1 license – $99 per year.

Version compatibility: works with WordPress version 4.2

Rating: 5/5
2. Follow Up Emails
This is one of the best WooCommerce email marketing plugin. After subscribing, you can access product support with updates for one year.
However, it is simple and easy to use. With this Follow-Up emails plugin, you can: Automate marketing communications, Tweet and email existing and target customers, Track effectiveness of sent emails Customize templates for emails and campaigns. Overall, Boost WooCommerce email system since Follow-Ups use WordPress editor and email creation. Also, tweets and emails can be grouped into a campaign. Furthermore, you get detailed reporting and Google Analytics integration.

Features
Price: Subscription starts at $99

Version compatibility: works with WordPress version 3.7 to 4.2

Rating: 3.5/5
3. Facebook Tab
This WooCommerce extension is quite self-explanatory. The Facebook tab is ideal for online business owners who have an existing profile on the most popular social networking website and want to take advantage of sales and get more customers.
Hence, this extension simply integrates with Facebook and create a tab on the left side of the facebook page. There the buyers can view the products and view them. It can be done within the Facebook UI.
After that, they are taken to your website for completing the order. To ensure that the plugin works seamlessly with WooCommerce, you will need the latest versions of WordPress and WooCommerce. Next, your site must have an SSL (Secure Socket Layer) certificate.

Features
Price: single site subscription $49.

Version compatibility: WooCommerce 2.4.x.

Rating: 4.26/5
4. WooCommerce Instagram
WooCommerce Instagram Extension for WooCommerce store uses Instagram to make product promotion easier. Of course, you must have a valid Instagram account to work with this plugin.
Also, with this WooCommerce Instagram plugins, you can show Instagram images of your products by using specific hashtags in the content area. This lets you use beautiful Instagram images on your website. Setup of this plugin is easy and it is very user-friendly. Also, this lets you link to your Instagram account from WordPress.
Consequently, to show the Instagram images of product on the site, use a hashtag (#) to each you want to be displayed. Also, it comes in handy when you want others to see how the buyer is actually using your product.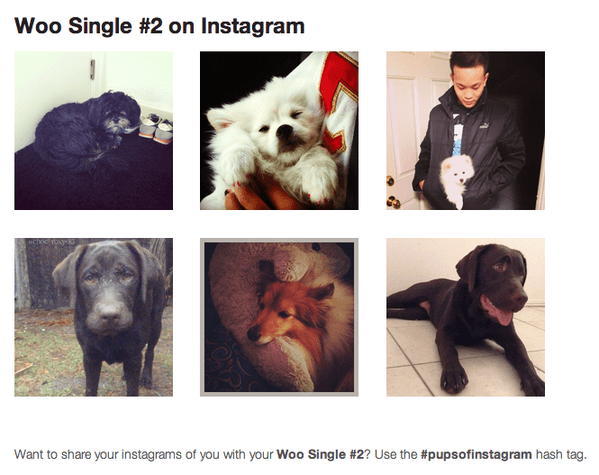 Features
Price: Single site Subscription starts at $29.

Version compatibility: Works with WordPress 4.4.2, WooCommerce 2.0 or higher.

Rating: 5/5
5. Newsletter Subscription
Newsletter Subscription is a marketing extension for WooCommerce store. With this extension, you can let your customers subscribe to CampaignMonitor and MailChimp mailing lists. They can do this by using the bespoke option screen.
However, you get support, updates with product access for one year. By using this extension connection with Campaign Monitor and MailChimp is streamlined. Also, you get support for integrating MailPoet- a newsletter management plugin.
Dashboard widget for this extension shows recent customer activity. The widget can be placed on any page so that users can subscribe. Also, this is compatible with MailChimp e-commerce business 360 services.
Finally, it enables you to collect enough analytics on email campaigns.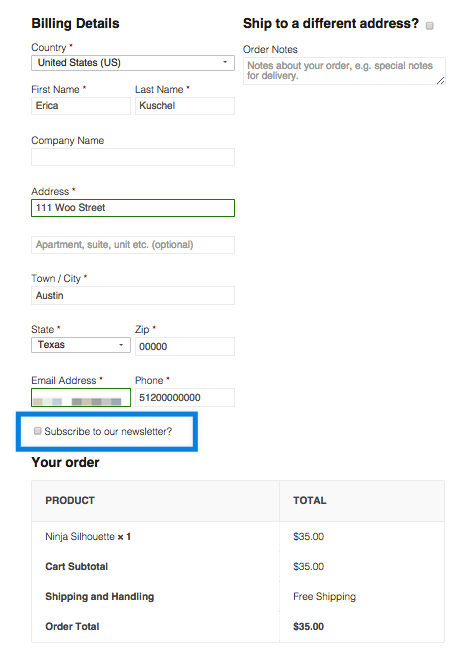 Features
Price: single sites subscription $49.

Version compatibility: N.A.

Rating: 5/5
6. AutomateWoo
AutomateWoo is a comprehensive marketing plugin for WooCommerce that does not come for free but provide enough worth for the price.
Each license entitles you to support and updates for one year. Also, you can use this plugin for various online marketing as per requirement of your WooCommerce store.
It can be used to streamline online marketing tasks for the owner of WooCommerce store. For example, to remind customers who have not completed the purchase and left items in the cart. Also, you can use the extension to provide dynamic, personalized coupons to selected customers at intervals. Also, it can be used to send SMS notifications to buyers. You can also use special offers for special offers from time to time to disable it.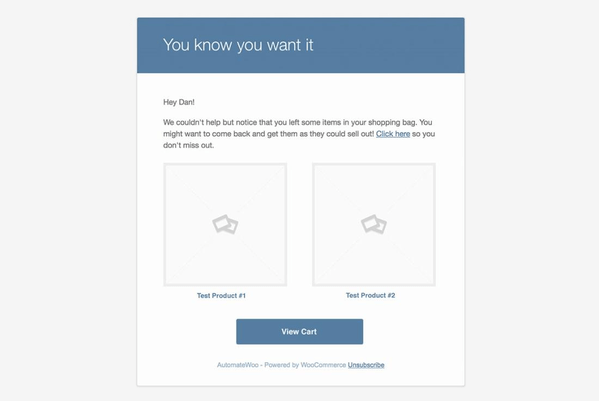 Features
Price: single site license begins at $99.

Version compatibility: works with WordPress version 4 and WooCommerce version 2.2

Rating: N.A.
7. InstantSearch+ for WooCommerce
This is an excellent WooCommerce marketing extension that adds advanced and cloud-based instant search capability to a WooCommerce store. This plugin helps to significantly increase conversion rates and do not cost you anything initially. It offers 30 days free trial after which you require to opt for a license. The plugin adds fast search for WooCommerce store.
The great thing is that it is cloud-based. Therefore, there is no load on your server. Users get search results because of the type which is time-saving and relevant too. It also has a powerful learning search algorithm.
There is a configuration section to customize the search experience. Also, you can get auto-generated filters for exact search.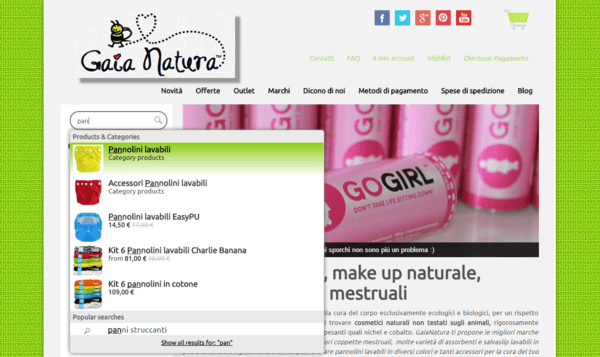 Features
Price: Monthly subscription @ $4.99.

Version compatibility: works with WordPress version 4.4.2

Rating:4.6/5
8. Metrilo
Metrilo is a type of extension for WooCommerce, which allows you to reach your website and use CRM tools at the same time. Like a CRM tool, it makes client analytics much simpler. Also, it lets you send targeted email campaigns.
Metrilo understands customer behavior simple and allows you to connect with them. With this Metrilo plugin, tracking and analyzing online behavior and activities of your buyers is easy. Consequently, this allows you to seamlessly collect customer behavioral statistics in one place. Also, it lets you send targeted email messages fastly.
However, this plugin does everything without taking a toll on your website's speed. It offers 14 days free trial after that you can select a monthly subscription plan that is starting at $59 up to $299. The plans are based on the number of monthly visitors.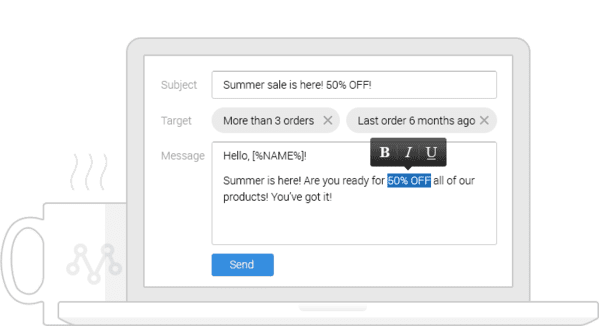 Features
Price: Free 14 day trial, $59 – $299 monthly subscription.

Version compatibility: works with WordPress version 4.4.2

Rating: 5/5
9. WooCommerce Dynamic Pricing & Discount
WooCommerce Dynamic Pricing and Discount is a plugin for WooCommerce store. You can set attractive product pricing rules along with attractive cart discounts on your website. With this customizing product pricing and discounts becomes easier and simpler. Also, this lets you set up attractive discounts for customers buying in bulk.
By using this plugin, you can run seasonal promotions of your products, you can build long-term pricing strategies, you can set up many pricing rules, and also you may set clearance and flash sales.
However, with its filter, you can set criteria for product promotion in almost unlimited ways. By default, the company provides 6 months of support and you can increase it by one year.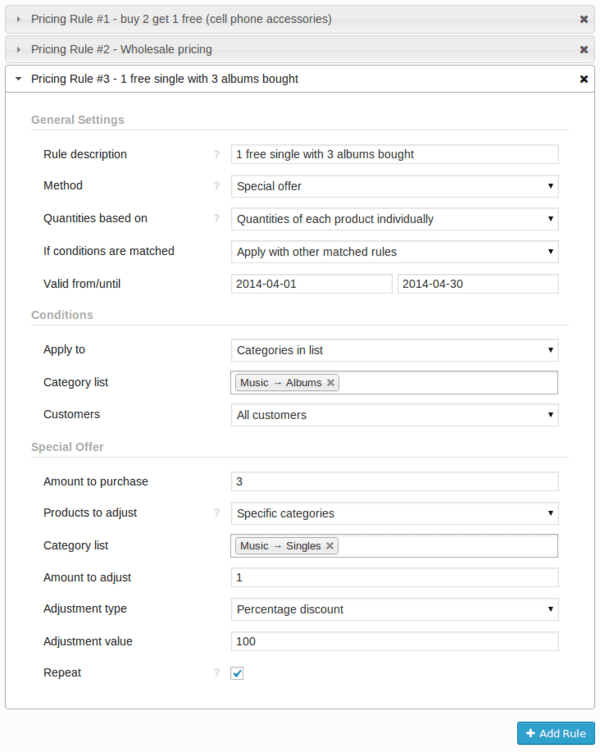 Features
Price: Regular license costs $26.

Version compatibility: Works with WordPress 4.3 and WooCommerce version 2 onwards

Rating: 4.53/5
10. Coupon Pop
Coupon Pop is a plugin for Woocommerce that you can definitely use to increase conversion rates. The ideal way to boost your website's conversion rate is to offer buyers coupons that are worth their interest. Also, use it and see the visitors turn into buyers and email subscriber. It does not need coding.
However, this extension offers 14 days free trials after that monthly subscription starts at $29.99 up to $79.99. By using this plugin, creating and showing attractive coupons to website visitors is easy. They just need to be included in a social network that you included in the mailing list.
It is compatible with Twitter, Facebook, Instagram, and other major social media sites. To redeem their coupon code, customers come to your website more than once. This website is also a multilingual app that helps to boost site rankings.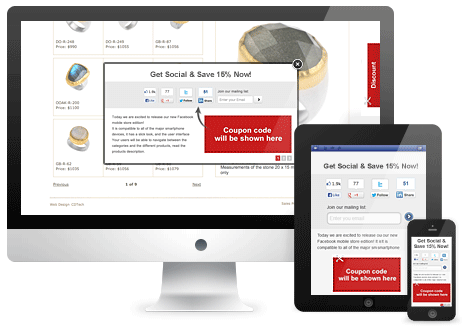 Features
Price: Free to join, monthly plans begin at $29.99 up to $79.99.

Version compatibility: up to WordPress 4.1.1

Rating: 4.4/5
CONCLUSION
Wrapping this all in end! We discussed "some best marketing plugins for WooCommerce".
Consequently, we concluded 10 marketing plugins step by step.
If you have any problem please let me know in the comments. I would be happy to revise the snippet if you report.
You can contact to our WordPress Technical Support Team in case of any issue as we will guide you instantly. Dial +1-855-945-3219(Toll-Free).