WordPress Security & Malware Scan Services
Get WordPress maintenance, hack cleanup, security audit and monitoring service by our experts. Dial our toll-free number to start your conversation.
Why Should You Care About WordPress Security?
Keeping your site safe is not only a big issue but one of the top agendas!
Being the best WordPress security service provider, WordPress security is necessary to run your online business securely. You all know that WordPress is the most popular, user-friendly, and effortless way to create a website. Not only installation and updation of web platforms, but it is also superlative to hacks. Therefore, it's necessary to manage your WordPress installation properly so that hackers cannot find the files they generally target for attacks.
In this digitization, hacking has become a rising problem. thousands of websites are affected every day. But what those affections are? As an indication, if you do not secure your website, you may lose your site traffic, be unable to login your site, addition of spam links to your site, web hosting provider may close your account, websites get blacklisted by search engines, slow and unresponsive site, or breakdown of the entire website, etc.
On WordPress Security service, we provide you best wordpress hack cleanup service, and wordpress security services, and solved you're all your issues with your website with our expert teams.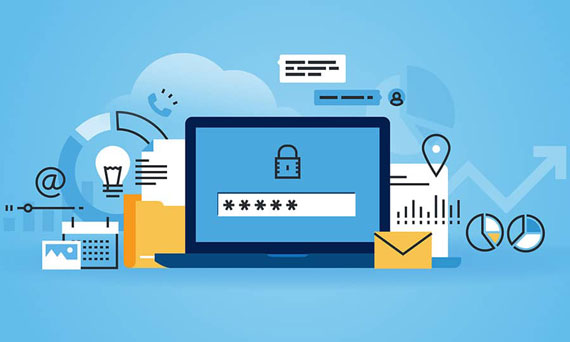 Hence, to protect yourself you need to be more careful. Look at our one-stop resolution process that will secure your site's data and files without worrying about any future risks. Our experienced WordPress support experts secure your WordPress sites with the most recent and finest practice methods.
Possible WordPress Security Issues & Threats
How We Secure Your WordPress Site
The security process is the most important for all of us! Thus, while implementing WordPress security checklists & malware scan services, we cross-check each & everything that may impact site performance. There are several things which we do to secure your site, elaborated are as follows:
Secure your login page and prevent brute force attacks
The first thing to consider is the WordPress login page URL. You need to customize your login page URL to protect your WordPress business.
Our WordPress SEO service experts use the following strategies to secure your login page; use 2-factor authentication, email as login, set up site lockdown, rename your login URL & adjustment your passwords.
Secure your admin dashboard
Admin dashboard is the most engaging part of the website for hackers, that's why you should keep this the safest section in all.
Visit us we protect your admin dashboard by securing wp-admin directory, using SSL to encrypt data, changing the admin username, and monitoring your files.
Secure your WordPress themes and plugins
Installation of WordPress Plugin means providing different facilities for the WordPress Website. Themes and plugins are also important elements of a WordPress website. But they can also create serious security threats.
So you need to secure both elements. Come with us our professionals keep your themes and plugins up-to-date and remove your WordPress numbers.
Secure your database
All your site's data, files, and information are stored in the database, so it's important to secure the database of your website. Our teams of WordPress SEO can do it very easily. they use different methods to protect your website information or database.
To keep it more secure we take backup of your site regularly, set strong passwords, and change the WordPress database table prefix.
Encryption, by Default
Strong encryption is important to help your WordPress security and privacy. So we encrypt (serve on SSL certificate) all WordPress websites, including custom domains.
Our WordPress SEO security team of professionals secures your WordPress site by setting up an SSL certificate for your website.
WordPress Website Firewall
WordPress site firewall is like a security software works to control both incoming and outgoing traffic of every network. It install between an internet connection and an internal network to secure networks from hackers.
We run firewalls to your site. Along with this, we also have the processes that inform us about unauthorized hacking attempts.
Protect the wp-admin directory
The wp-admin directory is the heart of the WordPress site. Breaking down this part of your website can cause of damaging your entire site.
Hence, We protect your WordPress website with our WordPress team of experts. They secure the wp-admin directory of your site using various tools and technical skills.
Use SSL to encrypt data
We provide a service of securing the admin panel of your site by implementing an SSL (Secure Socket Layer) certificate. Because it ensures transfer the of secure data between the server and user browser so that hackers cannot break the connection or spoil your info.
Come with us as we implement SSL and secure your complete website data.
Our WordPress Security services cover all aspects of WordPress security vulnerabilities as well as firewall installation,
malware removal, database security, backups scheduling, future monitoring and much more.
How To Avail Our WordPress Security Services?
#1. Explain Your Issue
First of all, tell us your problem through email or by filling out our contact us form.
#2. Troubleshoot Execution
Our experienced team of experts first troubleshoot your problem, thereafter, take the backup of your site and then fix the issue.
#3. Issue Verification
After fixing the solution of issues, we verify it and explain to our customers how to avoid these issues in the future.
#4. Pay For The Fix
Firstly when you are satisfied with our efforts, then you will release the payment.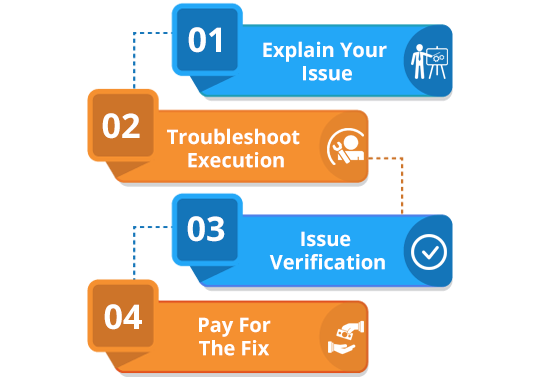 FAQs - Frequently Asked Questions
No one knows instantly if their website is hacked. When they come to know it might get too late. But the question is how you will know your website being dropped suddenly and dramatically falling down. Following are the things that point out you something has happened to your website.
Things to be noticed:
Website not opening.
Website not appears.
Website speed suddenly goes down.
When you open your site you find another website.
Sometimes you find the red screen of death.
Securing your website database and files is a compulsory task. We secure your site through our most recent and best security services. Well, as a website owner, there are lot of responsibilities that you need to take care.
What you should already know about the site:
1. You have to secure the login page and prevent brute force attacks.
Tips for securing login page:
Set up site lockdown and ban users.
You need to use 2-factor authentication process.
Thereafter use email as login.
Change your login URL name.
Manage your Password.
2. You need to secure the admin dashboard of your site.
What you should do for securing admin dashboard:
Protect the wp-admin directory.
You need to use SSL to encrypt data.
After that, add user accounts with care.
Rename the admin username.
Monitor your files.
3. Secure the database
Things you should do:
Change your WordPress database table prefix.
Backup your site regularly.
Pick the strong password.
4. Secure your hosting setup
Protect the wp-config.php file.
Disallow file editing
You need to connect the server properly.
Now set the directory permissions.
Disable the directory listing with .htaccess.
5. Secure your plugin and themes.
Regular update the themes and plugin.
Delete your WordPress version number.
Should we use an auto-update plugin?
We always prefer to go along with auto-update. But, in accordance with plugin updation, we make sure very before, that they do not trade-off the substantial security measures which we implement on our website.
Subsequently, it is worthless to utter that we only update plugins after going thoroughly over the testing phase on our test sites. At last, we will say a single thing, i.e, automated updates are appropriate but the results might be disaster security-wise.
We always prefer to go along with auto-update. But, in accordance with plugin updation, we make sure very before, that they do not trade-off the substantial security measures which we implement on our website.
Subsequently, it is worthless to utter that we only update plugins after going thoroughly over the testing phase on our test sites. At last, we will say a single thing, i.e, automated updates are appropriate but the results might be disaster security-wise.
There are a lot of major and minor mistakes that can be avoided. Rescuing these mistakes will make it difficult for hackers to enter your website and create problems for us.
WordPress and its add-ons is not updating.
Not Purchasing Quality Themes and Plugins.
Not Updating Themes and Plugins.
Lack of Security on Login Page.
Improper Use of User Roles.
Not Deleting Unused Themes and Plugins.
Not Choosing a Secure Host.
Not Keeping Website Backups.
Not installing a Security Plugin.
Not Checking for Malware.
For more information visit the link: https://www.wpglobalsupport.com/how-to-secure-wordpress-site/
Are you know there are a lot of new web-based attacks are coming out day-by-day, that's why organizations, groups and people consider the security imperative that is now more than ever have previously. Now "Security" seems somewhat difficult. But actually implementing WordPress security is not difficult.
The following tips would not ensure that your WordPress website is 100% secure. But these suggestions will make hackers very difficult to hack your site.
You need to choose a strong password.
You also have to pick the right administrator user name.
Update the content by creating a second user.
Also, update the WordPress and its plugins to latest versions.
Now change the table prefix.
Regularly Backup your site.
Add the user accounts carefully.
Manage the users properly.
Use the two-Factor Authentication.
Use Security Plugins.
Install Good WordPress Plugins and themes
Follow the link for more info: https://www.wpglobalsupport.com/how-to-secure-wordpress-site/
Contact For Any WordPress Security Support Services - Keep Hackers And Malware Out
Don't think the hackers are destroying your website, secure your WP hosting with WPGlobalSupport WordPress support services. Get Secure Firewall Protection Now. Dial our toll-free no:
+1-855-945-3219