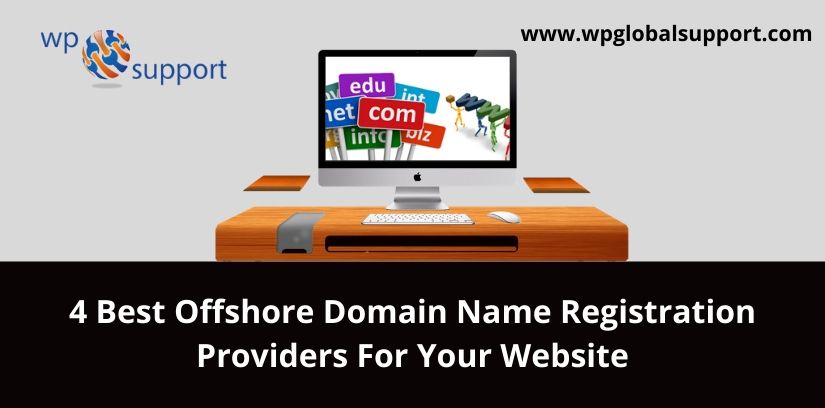 Offshore domain registration is the most secure way to make your online presence quite effective and display your products or services over the web for your fruitful and advantageous desires. With Offshore domains, there is a guarantee that your site will go into safe hands.
Sometimes Google shows a warning that one of the sites from search results may include malware, or it has been hacked. As soon as users see this warning, most of them avoid that site; no one wants to engage with malware. Because they know very clearly, a hacked site can cause your business revenue and reputation. Further, hackers and spammers can steal your user information, and password, install malicious software, etc. and even distribute malware to your users.
Malware stands for malicious software – a code used by attackers to gain unauthorized access to a site to collect sensitive data. In fact, when a site gets hacked, it means malware has been injected into its files. Therefore, have a look at your recently changed file in case you feel malware on your site.
Securing the admin area from unauthorized access allows you to block many common security threats. Guarding your WordPress admin area and login page against attack is necessary. But while hackers are the main security risk they're not the only ones. You'll also require to secure the admin area against the users themselves for sites providing user registration.
Domain name > A domain name is a system used by browsers for accessing a specific IP address. Your site will be hosted at an IP address. However by buying a domain name and then pointing it at that IP address anyone typing your domain name into a browser will be taken to that address. It will be done automatically by your provider.
But questions arise, how to choose a perfect domain name that can be secure and make your online identity confidential so that you have the least to worry about? Where a domain name is an address of your site that the user types in the browser to visit your website. It's a string of characters that gives your website a unique identity.
When you register with any Domain registrar, your name, email, and phone no. will be displayed in the public WHOIS database with respect to the requirement of ICANN that is (Internet Corporation for Assigned Names and Numbers).
Today most domain registration comes with Offshore registration as it lets you post anything of your interest without any worry of getting mixed up with website content monitoring or getting your domain seized. This also discourages the possible hackers that just want to break into your domains or create identity theft.
Offshore Domain registration helps to keep your online privacy confidential. Presently there are a lot of Offshore Domain registrars that are DMCA ignored. Some of the best are as follows.
What is Domain Registrar?
A domain registrar is a provider which sells domain names & handles the business of registering them. Domain names are the main address of a website that uses on the web.
While seeming technical, the computers identify the websites by using different sorts of addresses than a long string of numbers (e.g. 111.111.111.111).
There's a specific type of process behind how can people claim domain names. There are many types of registries that manage the top-level domain. The registries are very large & centralized databases with their information according to that domain which is claimed by whois. These Registries don't sell the names directly, they empower that job to DNS registrars.
How To Find Out Who Owns a Domain Name?
There is most of the difficult work in choosing a name for your business that can spark & fun your creativity. It can be daunting & taxing work especially when you take your ideas for selecting a business name with the corresponding domain name.
In some cases, you can find the domain by owns (also referred to as the domain registrant) of your choice & contact them to broking deal of purchase. You can use the WHOIS domain to find out to own a domain for free.
How to find out who owns a domain:
Navigate the WHOIS Domain database.
Search your domain name URL
Find your private contact information
Discover the registrant's contact information
Reached out to Contact the owner
You obtain your domain by searching the WHOIS database with finding the key of information such as the registrant name, address status, or phone number.
Migrate Your Site to The New Domain
Once you've got domain ownership, so after that you want to migrate your existing site to another domain name (you can skip this step when you are starting your website from scratch). If you build your website with the Shopify platform so you can easily migrate so you can migrate as pretty much any online site builder. There are several options to migrate a site to Shopify with is a relative process.
Best Offshore Domain Name Registrars
Some Notable Offshore Domain Name Registrars
NameCheap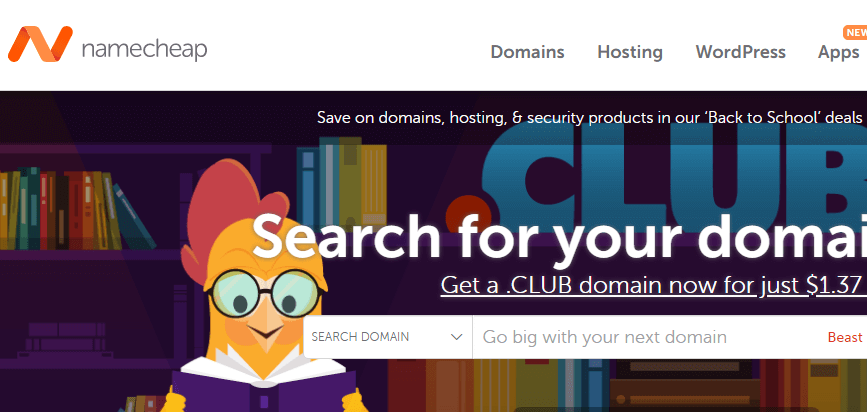 Namecheap is a leading Offshore Domain Registration service that offers a wide selection of Domain names for your site. A powerful Offshore Domain Registration name provider, Namecheap is trusted by more than 2 million happy customers. The reason is simple, it provides highly secure domain names that can run your Website in a positive direction.
With Namecheap, you just rather need to pick a Domain name, and its availability and just register to enjoy a completely different experience with your Website identity. It is also a very affordable Offshore Domain Registration Name provider.
You can compare from the following list of famous Domain names offered by Namecheap
.com – price $8.88 with a renewal cost of $12.98
.net – price is $11.98, you can also renew it for $14.98
.org – comes with a generic price of $11.98 and a renewal price of $14.98
.dev – pricing is $14.98, you can also renew the domain for $16.98
.app – price is $14.98 with a renewable price of $16.98
.club – It comes at a cheap price of $1.57, renewable price is $12.88
Namecheap also offers some of the country code domains with the best deal on hand
.co – price $8.48 with renewal cost of $25.98
.co.UK – generic price is $7.98 and the renewal price is $9.58
.io – pricing is $32.88 with a renewable cost of $34.88
.ai – pricing is $58.88, you can also renew it for $68.88
.ca – the domain's price is $11.98 and the renewal cost of $13.98
.de – this domain comes for $6.88 and you can renew it for $8.88
Some distinct features
Free email address trial for 2 months.
'WhoisGuard' personal privacy protection that's free and lifetime.
Best possible deals on hosting, domains, etc.
Free basic DNS and DNSSEC (Domain Name System Security Extensions) for extra reliability and security.
Simple Domain Switchover that lets you forward URLs and emails automatically.
Strongbolt Domain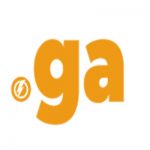 To provide you with the strong Offshore Domain Registration for the creation of your Website, you can also consider Strongbolt domain registration from Shinjiru. These bulletproof domains come with a lot of variety and features. So let's discuss these;
.ga – a trending Domain with a price of $16.95 per year.
.com – a very popular Domain that comes with $19.95 per year.
.ml – the pricing of this domain is $23.95
.me – a new domain that can cost you $25.95
.co – another popular domain comes with a price of $29.95/year.
.cc – this domain costs you $39.95/year.
.is – another very trending domain with a price of $45.95.
.io – this domain has a price of $49.95 per year.
.to – well this domain costs you as much as $59.95 per annum.
For registering to the Strongbolt domain, you need to create a Shinjuru account and select a mode of payment.
Features of Strongbolt
A very important feature that can keep your personal info safe and hidden from potential hackers. It is a very must to look after features among most of Domain owners.
This feature enables you to manage your Domain section such as domain login, info, DNS, etc; with good effect and full control.
Strongbolt domain also allows you to control your DNS through DNS settings. It is also important to link your Domain name to your online services.
Its private Email feature is very handy that contains 1000 forwarding addresses and unlimited mail aliases that are compatible with all major browsers.
To boost your Domain protection, Srongbolt comes with Bulletproof Domain registrar provides an extra layer of protection to your site Domains.
This feature is very useful to prevent unauthorized transfer of Domain registration which can also be known as Domain hijacking.
Dual-Layer WHOIS Protection
With Dual Layer WHOIS Protection, you can protect your Personal Information that can not be viewed publicly. That discourages all the possible hackers that just want to look for the slight margin of error in your Domain Privacy protection.
With Abuse protection, you can get consistent alerts on the complaints made to your Domains, and provides you considerable assistance on how to resolve such issues from its highly qualified and trained Abuse department.
GoDaddy

One of the best Offshore Domain Registration name providers, GoDaddy is just the name for your perfect online site presence. It enables you to load your site and data faster and supports WordPress and all the major blogging platforms. With almost 100% uptime, you just really have a go with GoDaddy for your ultimate domain protection and security renewal. Best Offshore Domain Registration Providers
GoDaddy is the most trusted Domain name provider with nearly 20 million customers worldwide and continues to count the ever-growing numbers. It provides you with several domain names with the best economical prices you can match upon. Some of the best are as follows:-
GoDaddy Domain Registration
.VIP – A very popular domain name, pricing starts from Rs. 499.29.
.in – It comes for Rs. 499
.Club – It starts at Rs. 129
.Pro – It also costs you Rs. 499
.Com – The world's most used domain, the price starts at Rs. 899
.online – A professional domain name that can cost you Rs. 199
.email – A quiet notification-specific Domain, it starts at Rs. 285
.tech – A tech-savvy Domain that can be yours from Rs. 499
Some salient features of GoDaddy
World's largest registrar
Domain setup is easy without the need for any technical skills.
A maximum of 100 sub-domains can create a custom web address.
Real-time monitoring is provided to check your domain's functionality.
Very easy and fast transferring tools for your Domain to other blogs.
A world-class and award-winning support that is just always ready
Widest selection of queries on the web.
Hosts Book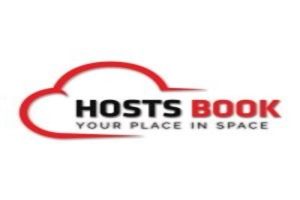 Hosts Book offers an easy Offshore domain registration that is also pocket-friendly. It provides an anonymous domain registration offshore best offshore domain registrar for your Website that can really work for you. The various domains that are just provided by Hosts Book are
.COM – Comes with $13.50 (all the registration, transfer, or renewal)
.NET – Special price of $13.75 for registration, transfer or renew
.ORG – Price $15.25
.INFO – For $13.25
.US – Pricing is $15.35
.NAME – You can get this domain with a fee of $18.75
.TV – This domain comes with $45.75
.TUBE – You have to pay $42.25 for this domain
.FUN – Just pay $35.50 for this domain
Some strikethrough features of Hosts Book Domain registrar are;
Hosts Book domain provider offers you 2 free of cost forwarding Emails.
With the Hosts Book, you can control the Domain Name System freely.
Uninterrupted and 24/7 help from the support ticket team.
Free Domain reseller.
Just transfer or renew your Domain without the cost.
You do not need any Domain privacy protection, in fact, it's fully anonymous.
Bottomline
Offshore Domain registration is nowadays very trendy that can let you display your product or services that have the least to do with some of the domestic copyright laws as you register for another country (Offshore) domain. Most active bloggers consider this strategy to gain worldwide recognization in terms of digital marketing and also profit in the process.
Finally, if you want to express something or have some suggestion, so please kindly let us know in the comment section provided below.

We hope you better understand the characteristics of Offshore Domain registration and its influence in the world web arena. If you own a WordPress site and have some queries, just feel free to contact our customer support number +1-855-945-3219. We are pleased to help you out.

That's all, thanks!