Woocommerce Support & Help
Dedicated Support for WooCommerce Focused on the Quality of Your Site. Start Now‎
Get Started with WooCommerce in 5 Easy Steps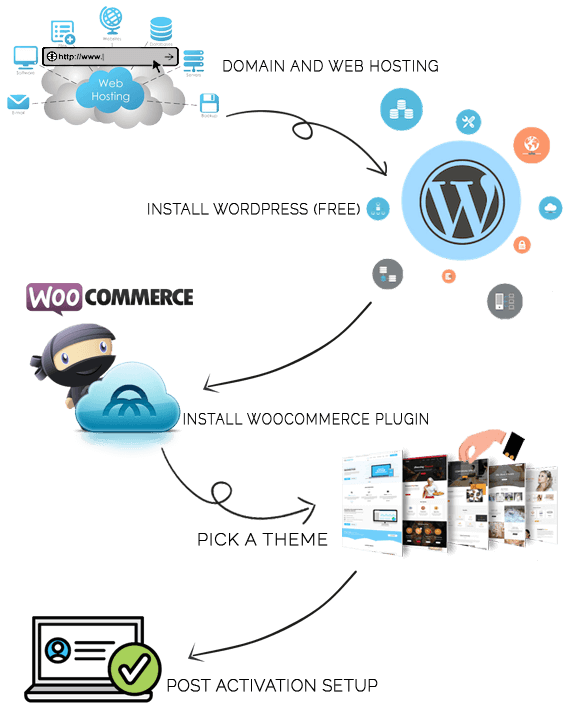 Why Choose Woocommerce?
WordPress and WooCommerce go hand in hand when it comes to e-commerce stores. But, is it worth choosing WooCommerce for your online business?
Go through these pros and cons for better understanding.
However, WooCommerce's pros steps over its cons with some other benefits as well.
Mobile friendly and responsive
Professional and customizable
Familiarity with
past users
Shopify and WooCommerce are both great platforms to begin your e-commerce store. It really depends on your own abilities, personal skills, and preferences.
In one hand, Woocommerce is a free and open source with its cost on some premium features and extensions and theme modifications. Whereas, Shopify comes with monthly plans at three different price levels for the beginning of an online store.
However, both platforms provide a great support system. Shopify charges you specific fees for all your payments, whereas woocommerce payment fees depend on which payment processors you decide to add.
Both enabling you to add unlimited products at your store, but the point comes down to ease of use where WooCommerce with WordPress help comes in very handy whereas shopify also delivers a good specific user interface for e-commerce stores but lacks in ease and popularity.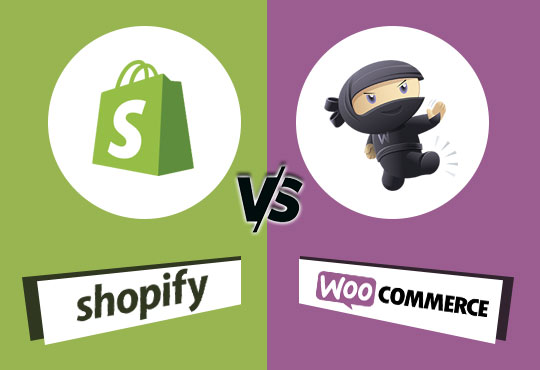 WooCommere and Magento both are the easiest way to build up online business. But WooCommerce with its open source platform feature is much more flexible and can be customized based on the requirements at hand, best designed for business with the extra level of creativity and uniqueness. On the other hand, Shopify is a closed platform created for simple e-commerce stores, easy to set up and run but lacks when sales take off.
To wrap things up, if money is a thing to be noted, WooCommerce is usually the less expensive than Shopify, you only pay for hosting and extensions.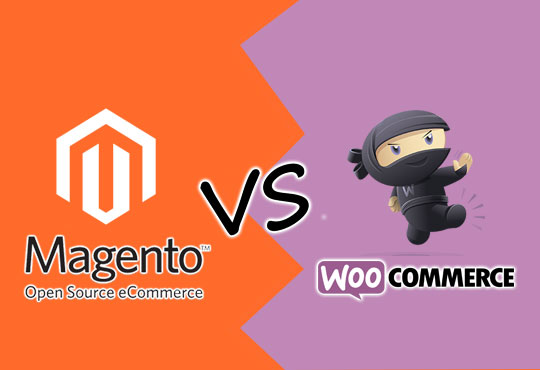 Woocommerce is very popular open source platform amongst wordpress users which supports unlimited products to add in your site, whereas Magento specifically works for big and complex websites with same features and due to being such a large application it is often a more costly software to maintain and develop on. Woocommerce , on other hand is easy to use free open source platform.
Magento while good on handling complex websites lacks in easy customization in frontend theming while Woocommerce functions admirably with content centered sites that can use WordPress CMS abilities.
You could spend almost double the time in Magento development than you will with Woocommerce due to large and complex nature while dealing with such a larger application.
Dial Woocommerce phone number to get Instant support
Got any Query ? Feel free to call us at +1-855-945-3219 (toll free)
Our 24*7 customer support team will assist and guide you.
Common Issues Related To Woocommerce
Domain Renewal
Website lost its existence on the web ? Don't worry! It happens when the owner forgets to renew their domain name registration, leading to expiry of domain name.
Renewal occurs usually in 1-2 years. Some service provider automatically charge you from credit card and notify you that your domain has been renewed. But, sometimes it does not happen due to bank change or card expiry.do check these questions.
Who is service provider and your password?

Procedure for renewal?

Which credit card is aligned for renewal?

When is renewal due?
Wordpress Plugins
WordPress plugins should be installed from trustworthy providers otherwise they can be a threat to your website as hackers might find a entry point to come in.
Make sure that you update the plugins time to time and keep them tested as soon as they are released.
Its backup time
Why wait for loss of your important data on the site. Do make sure that you backup your site before making any changes. Mentioned below are tips to recover your data if something goes wrong. Backups can either be maintained by web hosting providers or manually by installing one of these plugins out there:
Updraft plus

Duplicator

Backup buddy (paid)

Vault press (paid)
4 Digital downloads don't appear in checkout
When dealing in selling of digital goods, these are delivered to customers email inbox in the form of downloadable link. But sometimes these links do not appear and customers are not able to download or access the file.
It happens mostly when there is a table conflict within your MySQL database and table name is longer than 64 characters.
You need to shorten the table prefix to resolve this problem and you can do it easily by installing any one of the plugins for 'prefix change', just search for one, install and activate and change lengthy table prefix names.
Pressable Hosting
After registering the website, pressable always resets your password. All you need to do is use that password which is sent you via email that asked you to set a new password.
Cannot remove items from cart
What you need to check is that whether the cart page was edited with Page Builder or not and confirm the woocommerce_cart shortcode has not been rendered as HTML.
Using Page Builder, edit the cart page and paste the woocommerce_cart shortcode in the Text Mode of the Text Editor.
Update WordPress
The wordpress team and support on regular intervals keep updating WordPress and its plugins and themes for security reasons.
These updates are meant to fix any issue that arises, so do make sure to hit WordPress updates to prevent your site from hackers.
Interested in working with us?
Get a 20 min 'How-to-Do' strategy call
Book your call now.
+1-855-945-3219