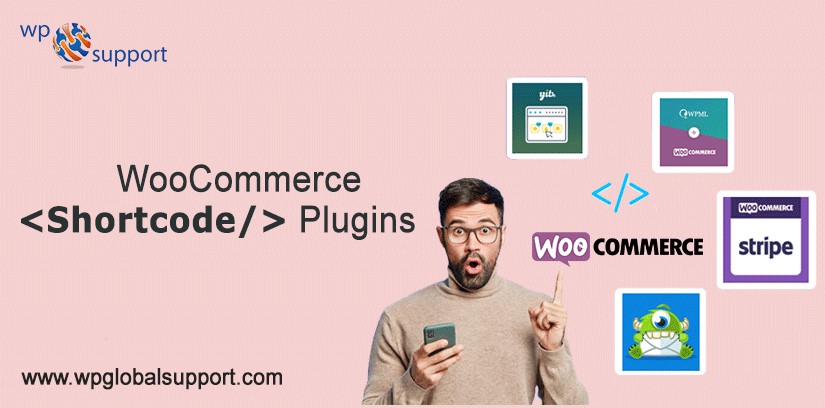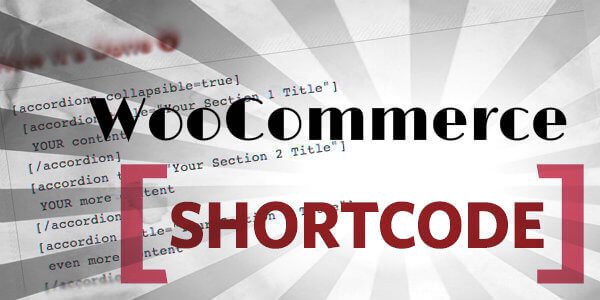 This is an epic guide to know the best WooCommerce shortcode plugin. WooCommerce has been built in a smart way to make the user experience as smooth as possible.
WooCommerce is widely popular e-commerce platform is home to nearly 400,000 sites. It lets you create an e-commerce business (store), manage inventory, accept payments, and much more. It comes with almost all the functionalities that you require to open an online store. Also, It helps you sell products or services online from your WordPress site at a very affordable and accessible manner.
As Shortcodes are those special functions/tags that allows the user to quickly and easily pull related bits of mentioned functionality into their content. Also, these are an integral part of that process, by using dedicated  WooCommerce shortcodes you can make complicated tasks simple and easy.
In this blog, we will introduce you to the top WooCommerce Shortcodes Extensions.
Let's get cracking!
10 Best WooCommerce Shortcode Plugins
1. SIP Front End Bundler for WooCommerce Shortcode Plugin
SIP Front End Bundler for WooCommerce is a unique extension/plugin. Where plugin is defined as a type of software that contains a group of functions that can be added to a WordPress website. They are used to provide additional functionality to your application.
It can instantly increase your store's revenue. Also, you can make a set of items the customer can bundle together and as they add to the basket real-time provides entice them to keep adding more.
Since the shopping takes place in one place (rather than the clicking back and forth between product pages the conversion rate is increased).
However, this free version is packed with features and completely functional. The PRO version provides some incredibly useful add-ons such as customizable offer text, variable products and much more.
2. SIP Reviews Shortcode for WooCommerce Shortcode Plugin
SIP Reviews Shortcode for WooCommerce plugin is a good plugin for WooCommerce store. You can also insert a review of WooCommerce products on any page or post using WooCommerce shortcodes.
As the articles posted by the admin of a WordPress site are called posts and pages are like posts. Where pages can be managed in a hierarchical structure in WordPress.
However, it is very useful in case of marketing WooCommerce products using without WooCommerce product pages. It is also totally free.
3. SIP Cookie Check for WooCommerce Shortcode Plugin
Do you know that you could be losing 3% of your WooCommerce sales? WooCommerce requires cookies allow to function properly. But an assessment of the 3% of internet users has them disabled.
As Cookies is a useful tool to store temporary information in the browser of users and is a small file browsers use to save information about a user's interaction with a website. Where then you can use this information to increase user experience through personalization and behavioral targeting.
However, when these users try to shop in your WooCommerce store it will just not work, and not even show an error message. Hence, they will not leave thinking there if something goes wrong with your online store.
Consequently, SIP Cookie Check for WoCommerce plugin lets you show a message on WooCommerce pages and anywhere with a shortcode which encourages visitors to enable cookies to make purchases on your store.
4. SIP Social Proof for WooCommerce Shortcode Plugin
This is an awesome extension, As this lets you showcase your sales to build trust among your potential customers. However, when you show view such as the number of customers, time since the last sales, the number of sales of a certain product, etc.
SIP Social Proof for WooCommerce helps the customers to understand that they are not the only ones making a purchase decision about your store, fostering trust towards your store. The add-on version lets you insert sales view and number of customer anywhere with a shortcode.
5. WooProduct Shortcode  Plugin
This easy plugin allows you to display WooCommerce products on your website's pages and posts by using a shortcode. However, there is a default shortcode to show the products, but there are some formatting problems in it.
On the second hand, the WooProduct Shortcode will not apply to any style at all. Consequently, the plugin will add a new class titled 'WooProduct', which can be used in the style of products.
6. WooCommerce Shortcodes  Plugin
This plugin is developed by WooThemes. Also, it is the official shortcode plugin for WooCommerce store. It is activated once, this plugin offers simple access to all the WooCommerce shortcodes. You may select any shortcode from the drop-down menu.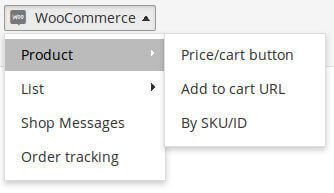 In case, you use the default shortcodes frequently and looking for a simpler solution. WooCommerce shortcode can be a very good option for you.
7. WooCommerce Coupon Shortcodes  Plugin
WooCommerce Coupon Shortcodes is a unique plugin that works to show the coupon discount information on your WooCommerce store. As Coupons are a great way to keep your customers engaged. Coupons are encouraged to complete their purchase and provide great reviews of their products.
Also, this plugin creates the seven conditional shortcodes for rendering coupon information and showing the different content based on the coupon validity.
Depending on the product on the shopping cart, this plugin will automatically show available discounts. By using this, you can easily check out the customers and add additional products to their shopping cart.
Where the WooCommerce product table lets you display products in a searchable catalog. You can add a 'Add to Cart' button to the list so that customers can directly add products to the cart bypassing the single product page.
8. Woocommerce shortcodes for Visual Composer  Plugin
WooCommerce shortcode for the visual composer is a popular plugin with the help of which you can create a website with drag and drop features. It comes with a drag & drop visual composer that helps you to build your site without writing any single line of code.
It adds the shortcode feature for the visual composer. Although the newer versions of visual composer have this feature built-in, this is still useful for 4.3.5 or older version.

However, this plugin will show the available shortcode in the 'Add element' window. Also, you may select any of the shortcodes to show the relevant data. This is a premium plugin priced at $17.
9. Woocommerce ShortCodes Products By Categories
Woocommerce ShortCodes Products By Categories is a powerful plugin, enhances the default capabilities of category-related WooCommerce shortcodes.
Also, this plugin allows you to show the best-selling product, featured products, top-rated products, recent products, on sale products, etc. by the product categories.
Through any of the five custom shortcodes created by the plugin, you can show the specific product in any page, post or sidebar (You can get this plugin for $15).
Here, sidebar is a theme feature, which is basically a vertical column provided by a theme for displaying information other than the main content of the web page.
Also, theme is a group of stylesheets and templates that are used to describe the appearance and display of a WordPress site as theme changes the layout and the design of the site.
The templates on other hand are the files  which control on how a WordPress site will be displayed on the Web where the files draws information from WordPress My SQL database and generate the HTMl code whih is sent to the web browser.
10. WooCommerce My Downloads Shortcode Plugin
This WooCommerce My Downloads Shortcode plugin will create a dedicated shortcode for notifying the users about any downloadable product.
Generally, when you develop a WooCommerce website, there is no way to show the available downloads other than the 'My Account' page.
By using this plugin, solves this problem. And you can show the available downloads and sort them by date and/or the file name.
Summary
Using shortcodes is a great way to perform complicated tasks in WooCommerce store. As the shortcode plugin is a unique feature created for WordPress users. Instead of performing the tasks by typing the custom code, shortcode plugin allows you to do this immediately.
Are you using any of these plugins in your WooCommerce store? If yes, please let me know by leaving a comment.
We hope this blog is helpful to you.
If you are looking for the best WooCommerce Support Services then get our instant help by dialling Toll-Free number +1-855-945-3219. We will be glad to help you.