In WordPress, a post type is a collection of rules that are used to explain the way of content. Each & every post has its own parameters which define a particular post so that you can understand properly the difference between post, page, archive, revision or a navigation menu.
As the name suggests, post types term refers to different types of content. WordPress was firstly launched in 2003. Being a blogging platform, the post is a common blogging term that stuck with WordPress because it evolved in a powerful content management system (CMS).  
WordPress allows different types of content and usually also hold it. A single item related to any content is known as the post. Whenever WordPress add a different type of content, pages etc, they are categories into different posts where you can easily understand these different types of posts.
For example, if you are running a movie site, so you will create movie reviews post types. This post type that you have created can have some different custom fields, even its own custom strategy structure.
By default, WordPress always comes with various types of posts such as post, page, revision, attachment, revision, nav menu.
There are a lot of plugins, by using them the theme developers and designers can add custom post type. For example, a portfolio plugin. This post type is often registered by portfolio themes in which a custom display of portfolio items.
Here at WpGlobalSupport, we are using custom post type to show different types of content. This glossary is also a custom post type.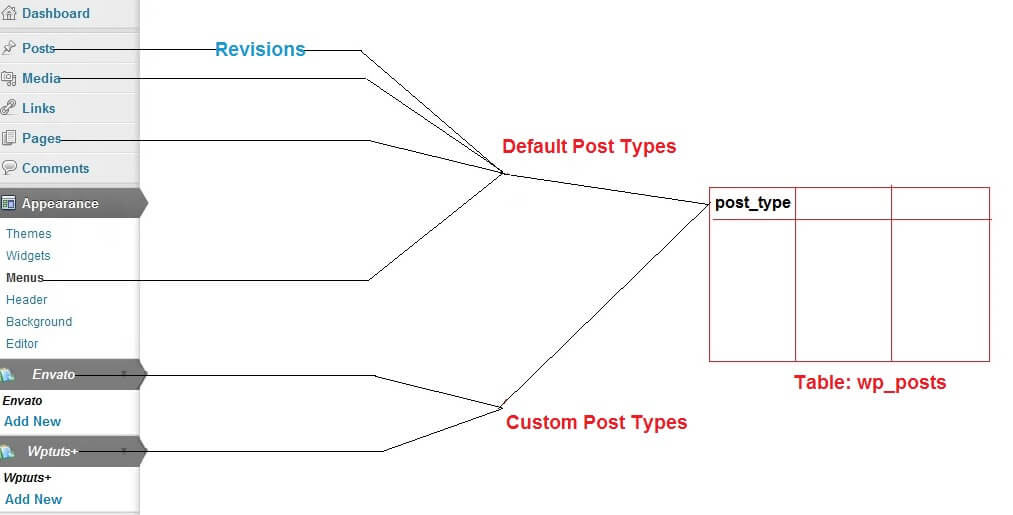 Types of Default Posts in WordPress
The default post types are as follows:
Page

:

In WordPress, pages are like posts. Pages can be managed in a hierarchical structure in WordPress.

Post

:

The articles posted by the admin of a WordPress site are called posts. These are also called blogs. Posts are arranged in reverse sequential order in WordPress.

Revision

:

Revision is basically a recycle bin for WordPress. Because it keeps drafts posts which user saved as a draft and also keeps a revision of a published post.

Attachment

: Attachment keeps those files which are uploaded to the WordPress site. It keeps images, video etc. Files are uploaded to WordPress through WordPress media upload system.

Navigation Menu

: Navigation menu holds all options related to WordPress admin. It keeps the post, media, page etc.

Custom CSS

: Custom CSS is a specific post of themes related to the customer's "Additional CSS" screen. Each post has their own post.

Changesets

: Changeset is a system which holds all the auto-saves. WordPress always keeps all the data that keep changes to it.