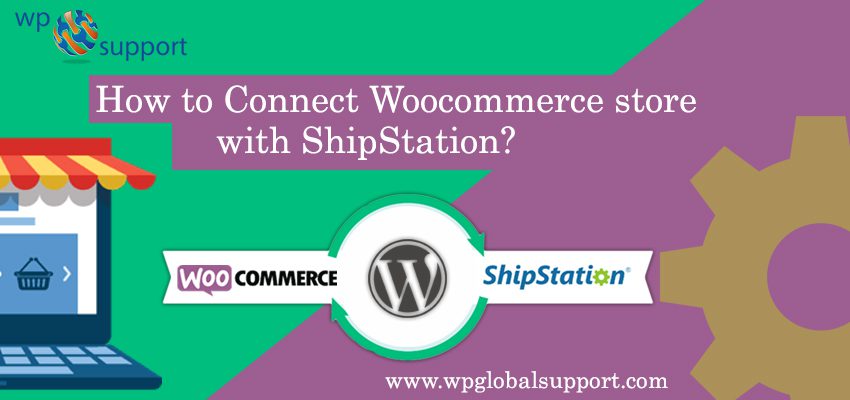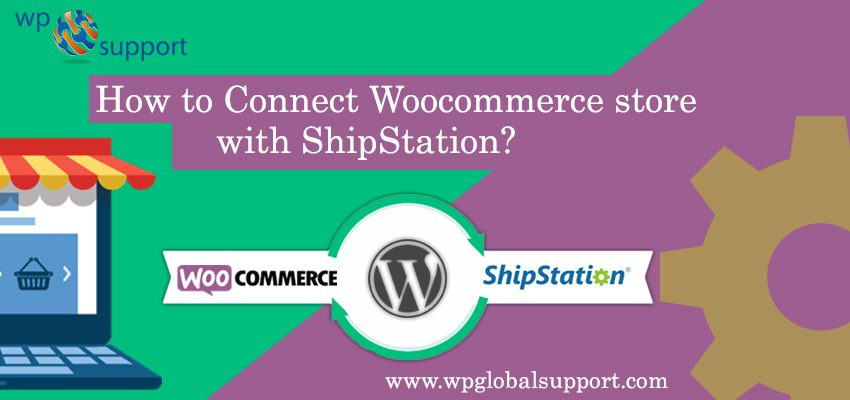 Are you using WooCommerce store with ShipStation for your online business and you are typing by hand to manage your orders? You will stop doing that after reading this blog. ShipStation helps you organize, process, and ship your online orders by importing orders from wherever you sell.
As WooCommerce lets you create an e-commerce business (store), manage inventory, accept payments, and much more. It comes with almost all the functionalities that you require to open an online store. It helps you sell products or services online from your WordPress site at a very affordable and accessible manner.
ShipStation saves your time and money. In this blog, we will tell you 'What is WooCommerce ShipStation' and 'How to connect WooCommerce store with Shipstation'? Step by step.
What is Woocommerce Shipstation?
The WooCommerce ShipStation helps business owners to streamline their self-fulfilment by order management, many automation features, and batch label creation using ShipStation. ShipStation Gateway is one of a popular service providing plugin.
However this plugin can help online eCommerce store or website owners. Basically, with the help of this WooCommerce ShipStation Gateway you are able to manage, export and import the product orders. It can sync the orders from WooCommerce.
The WooCommerce ShipStation plugin is a web-based shipping solution that streamlines the order process for online retailers. Where, plugin is defined as a type of software that contains a group of functions that can be added to a WordPress website. They are used to provide additional functionality to your application.
In Shopping cart platforms and famous marketplace, ShipStation drives everything from order import and batch label creation to customer communication. Advanced features like Return label, Reporting, Shipping, Shipping Service Mappings, and many more, enable ShipStation to fit businesses with any number of users or locations.
Uses of ShipStation
Some steps, How ShipStation extension works with your ShipStation account:-
Customer places your order in your WooCommerce shop that requires shipping.

ShipStation.com makes an API call to the store of the merchant to our endpoint extensions.

It imports those order into their system.

Merchant's shipping person go into shipstation.com, see the that require a shipment and generates shipping labels.

ShipStation.com sends a notification to the merchant's store through the extension's endpoint.

The Extension updates the order to "Completed" status and stores the shipping information within the order.
As It comes with almost all the functionalities that you require to open an online store. And through its extension system, it also posses many advanced capabilities.
How to connect Woocommerce store to Shipstation?
The first step, Download the plugin to your PC (Personal Computer).

In WordPress Admin dashboard, go to Plugins, and click on Add New. Where default screen with widgets such as activity, quick draft, WordPress events, and news, at a glance is a part of Admin dashboard.
Click on the upload link and choose the plugin zip file from your local computer, tap on install now. Click the activate plugin after complete the installation. Have a look at how to install a plugin in WordPress.

Navigate to WooCommerce menu within WordPress and select settings.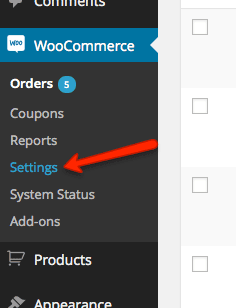 Click integration tab to get your ShipStation settings.

Copy your Authorization key and input in ShipStation.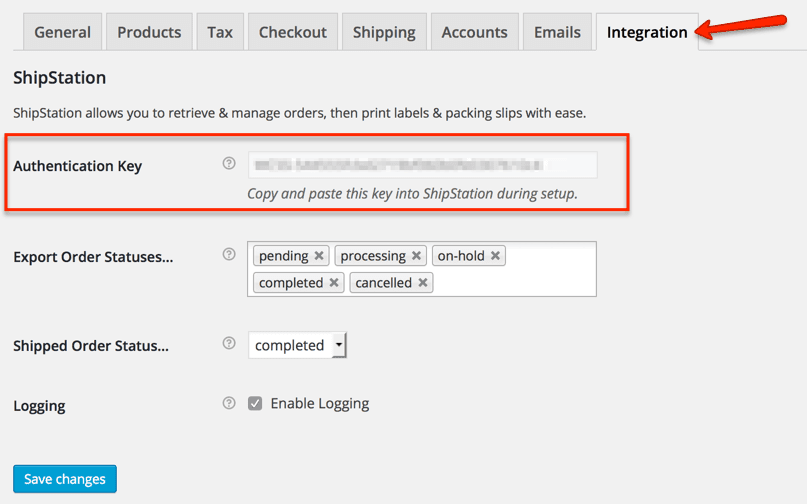 You can select any custom statues you may have that you'd like to export to ShipStation.

After they have been shipped to ShipStation. Choose the statue you would like the orders to go in.

Now, you have configured your settings for the ShipStation app, log in ShipStation. And add a new WooCommerce store.

You will start the Account settings given on the top right and choose selling channels. And then Store setup from the sidebar on the left.
Copy and paste the Authorization Key from WooCommerce into ShipStation. And enter the URL of your store.

Click the test connection, the connection should be successful.

If you have any statues, map these to the custom statues in WooCommerce.

You will be taken to finish your store settings to be used within ShipStation: Store logo, store information, how your products are handled in ShipStation, communication, and service mapping.
WRAPPING UP
Here, in this blog, we discussed how to connect WooCommerce store with ShipStation.
Often, this seamlessly connects with the WooCommerce plugin. After that, we concluded its definition, uses and the process how to connect it. Thus, this leads to the end of the blog. We hope that this article helped you to connect WooCommerce Store with ShipStation.
For any prompt help and support contact to our WooCommerce Setup team. Dial our Toll-Free number + 1 844 275 0975(Toll-Free). We will be glad to help you.
Read More Blogs: