How To Create A Single Shopping Cart In Multisite WooCommerce
Last Updated:

Oct 23rd, 2018

Posted by:

Editorial team

Category:

WooCommerce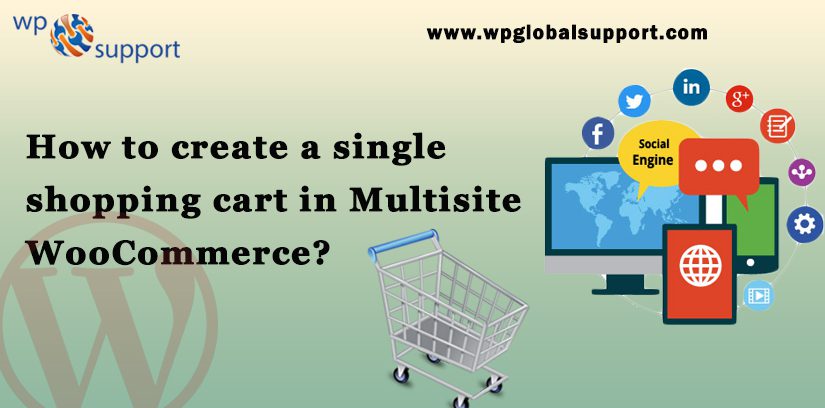 Have you ever desired to create a single shopping cart in Multisite WooCommerce? If yes, then how can you do this? Come along with us, here we will explain to you.
The idea of a global shopping cart is a simplified perspective. In fact, we have to achieve a lot. It will be obvious that when we divide each requirement into a module, take a closer look at it.
Create A Single Shopping Cart In Multisite WooCommerce
Let's get cracking!
The Login and Accounts Module
Here, we have to illustrate the concept of 'Global Shoppers'. Global Shopper is a single user who can access all stores. If the user enters a shop, then it is signed in all stores.
This is similar to how Google sites work. Let's say you've signed in to Gmail. When you switch to YouTube or Google+, you'll be logged in, even in your account.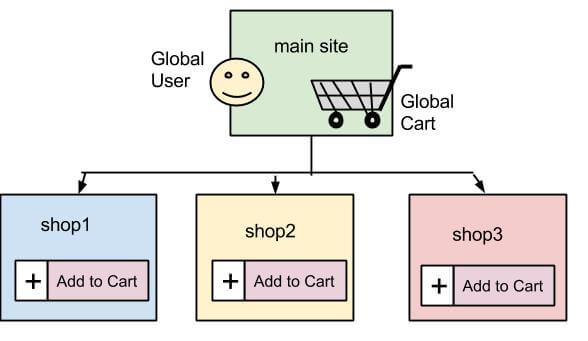 When we look at a multisite network, only a Super Admin gets the privilege to be logged on all the sites. A super admin is a user created at the network level with login capabilities (and many other capabilities).
Here, we need to create a new user with the login privileges but restricted the other capabilities. Each user account, created at any store, will create a user with this role.
Users will be able to access and view all websites. Since the user will be a single user on all the stores, information like billing and shipping addresses will be shared.
WooCommerce Account Page will have to maintain the main website. The 'My Account' page will display orders made on all websites.
The Search Interface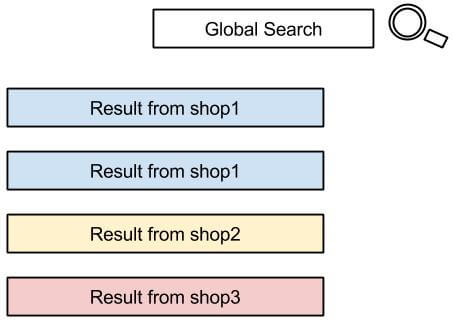 Every store has a search option, that the search lists products from the current WooCommerce store. If you want to show products from all stores, then the search facility should be provided by the main site.
The main website, which stands above all network websites, must provide a Global search option. Global Search will search for all sites and post results.
Therefore, the results page will be present on the main website. In order to purchase a particular product, the user has to click on the product link which will redirect him to the store, that is selling the product.
A plugin like Global Site Search can be used to provide search functionality. We have to make sure that the search is only for products. In order to display relevant information in the results, we also have to create a search result template.
The Global Cart
The shopping cart for the user should be the same in all stores. We cannot get it using the current WooCommerce cart. We must provide our own cart, which will be compatible with WooCommerce.
The cart will be present at the network level, which is to say that there will be a single carton all sites in the multisite. It will treat the same as the WooCommerce cart. The cart page will be present on the main website. Because the information in the cart will be of the products in different stores.
Seems as simple as functionality, It involves intensive efforts in its implementation. Apart from replacing the entire cart functionality, we have to ensure a safe solution. Since WooCommerce uses the session for saving the cart. We have to provide users with an alternative solution by saving values as user meta or using cookies.
The Checkout Page
Finally, the cart and checkout page will be redirected to the main website. The product in the cart must be grouped by each store. This is just to simplify it when coupons are included. For coupons associated with a single store, can be applied products, belonging to that store. Specific discount stores and reward can be handled accordingly.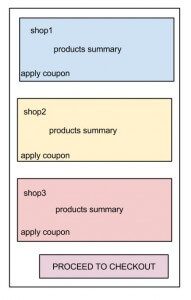 At the time of purchase, customer information will be input once only, the orders will be sent to different stores for further processing, as well as the main order will be maintained on the main site.
CONCLUSION
We have provided an overview, we hope this overview will meet your exact specifications.
We need your feedback, to understand what is expected from a user's perspective.
If you have any query, don't forget to leave your comment in the comments box below!
If you are still facing problem then you also have another option of getting help from our WooCommerce Support Team. Without any wastage of your precious time, you will get the best support by our WooCommerce Experts. Dial + 1 844 275 0975(Toll-Free).
Read More Blogs: