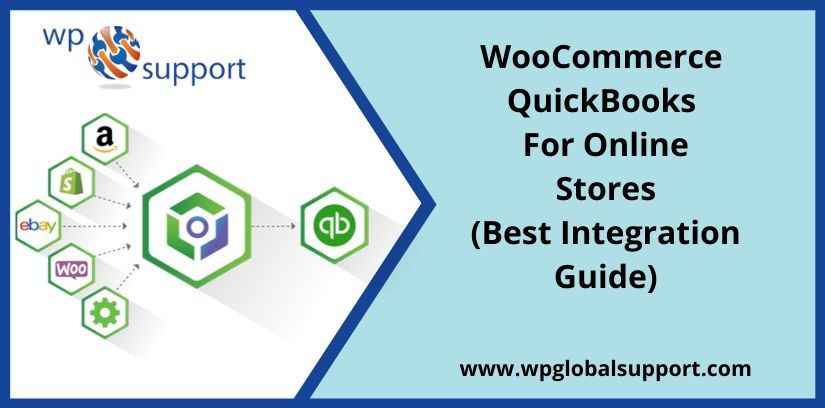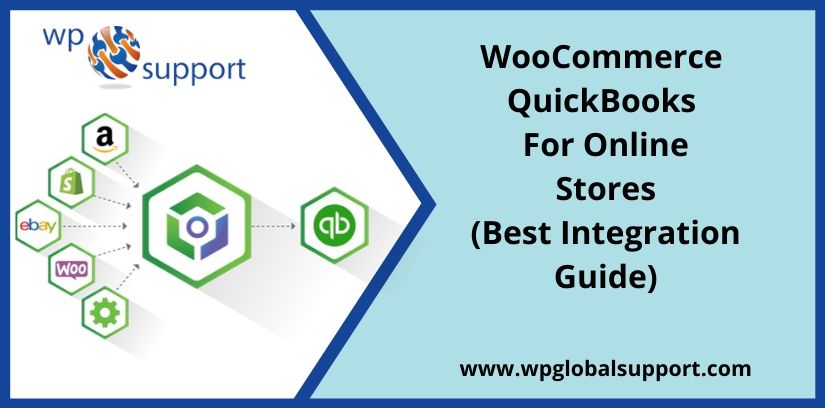 Maintain a proper book report & analyze the company finances. so you need to WooCommerce Quickbooks integration.
Furthermore, WooCommerce and QuickBooks are two popular tools that are widely used by businesses to manage their e-commerce and accounting operations respectively. They help to manage your entire business work easily to improve your workflow without wasting your most precious time. As WooComerce lets you create an e-commerce business (store), manage inventory, accept payments, and much more. It comes with almost all the functionalities that you require to open an online store.
If you wish to Quickbooks integration with WooCommerce, you are in the right place. Keep reading this article and get a clear view of why you select WordPress Quickbooks Integration and how can connect QuickBooks To WooCommerce.
What is QuickBooks?
QuickBooks is accounting software that works as a financial management platform. It is developed and marketed by Intuit. It is used to manage payroll, create invoices, sell reports, manage inventory, track change orders and job status, and monitor expenses, customers, vendors, and employees. Its features can be developed according to different companies and their needs. Its features include:
Merchant tools
Marketing Tools
Training solution.
Product and supplies
QuickBooks Features
Intuit includes some features on QuickBooks are several web-based features, remote access potentiality, Payroll assistance, and outsourcing, electronic payment features, Net banking and reunion, mapping function (integrated by Google Maps), etc. QuickBooks Enterprise Solutions should be run on Linux servers, intuit announced that in June 2007. At the previous time, QuickBooks needs Windows Server to run. The 2008 version of QuickBooks added an Excel spreadsheet to take notice of additional employee Timing.
QuickBooks Online
QuickBooks developer also offers a cloud service called QuickBooks Online (QBO). The Cloud version of QuickBooks is different from the desktop version. There are many features that you found in online QuickBooks only.
You can select QuickBooks online if you want the following :
Provide access to your users or accountants in any location: In QuickBooks online, you can set up a user ID and password for each person who needs to access your data from wherever they are located.
Allow entering a transaction using a mobile device, PC, or Mac: QuickBooks Online does not need any software installation. Just open up a browser on any device to access your data.
Automatic, real-time update: When you make changes in your data you will be updated by QuickBooks online.
QuickBooks Desktop
Generally, the QuickBooks desktop is the best solution if you have a product-based business that needs inventory tracking options and batch invoicing. Industry-specific desktop versions are best for contractors manufacturers, wholesalers and retailers, and more. QuickBooks Desktop is operated by one device only.
You can select QuickBooks Desktop if you want the following feature:-
Multiple inventory tracking options: This version of QuickBooks allows two options for tracking inventory- the average cost method or the FIFO (First in first out) method. when you purchase the Advanced Inventory add-on module called FIFO.
Batch invoicing: When the amount and type of services you billing are the same then you can bill at the same time.
Business-specific versions: You will get a business-specific feature for the following industries: General Business, contractor, professional services, retail & nonprofit, manufacturing & wholesale. Which is not possible in QuickBooks online.
If you are running a 24/7 working WooCommerce store and your business is growing, it's challenging to update transactions all the time. You need to set a time in your busy day or hire someone to properly maintain your books.
Connect QuickBooks to your WooCommerce store is a better option to smartly maintain your accounting books. Now, let's take a look at:
WooCommerce Quickbooks Integration
WooCommerce QuickBooks integration allows you to connect your WooCommerce store with your QuickBooks account. This integration helps to automate the process of transferring data between the two systems, saving you time and effort. The integration allows you to synchronize information such as sales and customer data, product information, and order details. With QuickBooks to WooCommerce integration, you'll be able to access all of your accounting information in one place, making it easier to manage your business finances. The integration will also help you keep track of your sales and revenue, as well as customer information and order details. This can be especially helpful for businesses that sell products online, as the integration will allow you to manage your financial data more efficiently.
Overall, QuickBooks WooCommerce integration is a useful tool for businesses of all sizes. Whether you're just starting out or you're an established business, the integration can help you streamline your accounting processes, saving you time and effort. By automating the transfer of data between WooCommerce and QuickBooks, you'll be able to focus on growing your business, rather than managing manual data entry.
However, Here are the key integration functions offered by most of the services as basic and additional, highlighting the core benefits of each.
Regular Functions: Sync prices with the values from QuickBooks WooCommerce sync, import items from QuickBooks, export items from QuickBooks, send orders to QuickBooks, send customers to QuickBooks, manually push & pull dates, chat & email support.
Additional functions: Two-way sync, Inventory management, stock level, Shipping & Fulfillment, reports & analytics, live chat & phone, support for multiple payment methods, global Tax, and custom development.
Advantages of integration: Planning and analysis in a real-time mode, automatic and quick data synchronization, updated information on the website, no errors during data transferring, company productivity increase, and customer care.
Issue solved by integration: Electronic interchange of commercial information, incomplete data about products or services, manual transferring of data in QuickBooks, manual transferring of data in WooCommerce, difficulties in informing clients.
How to Connect WooCommerce to QuickBooks
Connect Quickbooks WooCommerce plugin that helped integrate too.
WP to QuickBooks Connector plugin
WP eCommerce QuickBooks Connector plugin that allows you to sync real-time data from WooCommerce to QuickBooks. You can see WooCommerce QuickBooks online connector plugin right in your WordPress dashboard.
Here, the plugin is defined as a type of software that contains a group of functions that can be added to a WordPress website. They are used to provide additional functionality to your application.
To create this setup on your website, first, you need to install and activate WP to the QuickBooks Connector plugin in WordPress. Get an idea of how to install a plugin on a WordPress Website.
How to add the license key of WP to QuickBooks Connector Plugin?
Once it's done click on WP to Quickbooks Connector plugin on the menu. After this, you need to add the keys. These keys are the client's ID and secret at QuickBooks IDE.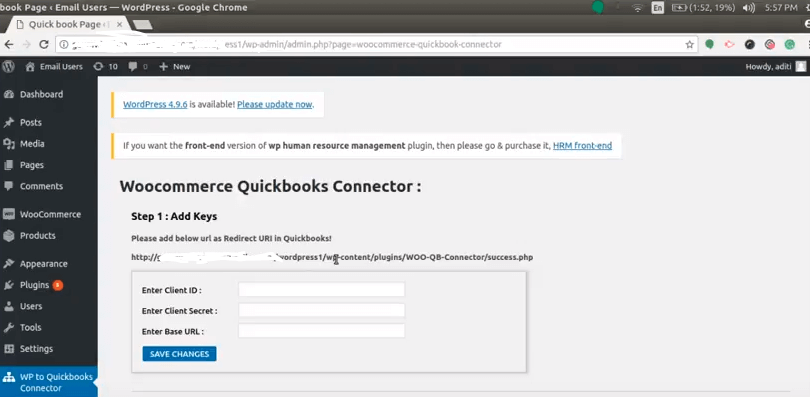 To get the client IDs, visit your QuickBooks account and click on the keys. Here you get client IDs that you can copy and paste into keys.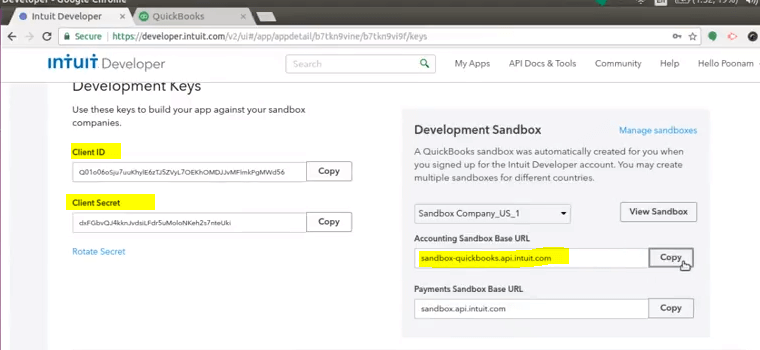 Now, Click on the Save Changes button to save the changes. Further, click on connect to QuickBooks button.
Here you get one more option that changes credentials. However, if you want to change the credential or are associated with a different application then you can click on change credentials and add different client IDs.
Moreover, once you are connected then you can export data from WordPress to QuickBooks online.
The next step is to get QuickBooks Ids to export data from WordPress to QuickBooks online. And that we get by clicking on getting an ID.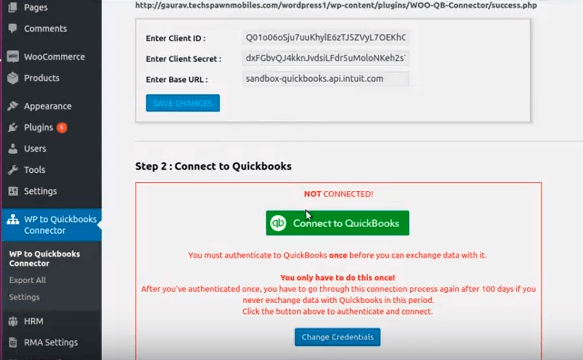 Once you also get all the IDs means all the data is exported and the connection is established.
Consequently, to check whether the connection is successfully set up or not. Click on verify connection button and if you get the company ID or Lianna ID that means it's connected successfully. You can also reset your connection from here.

Now, click on the export function. Here you will also see three options export all customers, export all products, and export all orders. You can easily export your data at once or individually.
In the menu, there is an option for setting. You need to click on the settings button. Thereafter, the page opened will enable you to select the status and after exporting the data the status will be changed. Now, you can see the changes in options.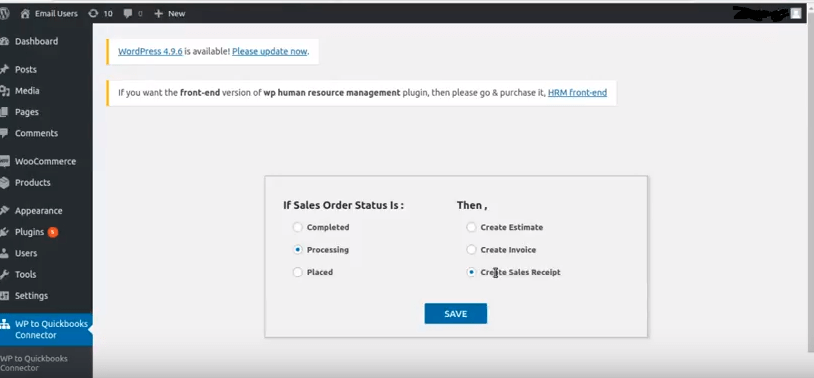 You can select the option you required and now, your WooCommerce Quickbooks Online Integration.
WooCommerce Sync For Quickbooks Online – By Myworks Software
You can start with a free trial version of MyWork software. Register on the website and place your order and download the plugin. Subsequently, you'll get an email with a license key that you need to enter when syncing the plugin with Quickbooks Online.
Needless to say! The setup of the plugin is quite easy. Furthermore, you can see information like diagram view or real-time synchronization on the homepage. This plugin also records its activity in the Log tab.
When the plugin is installed, then, click on connect Quickbooks to WooCommerc and paste the license key.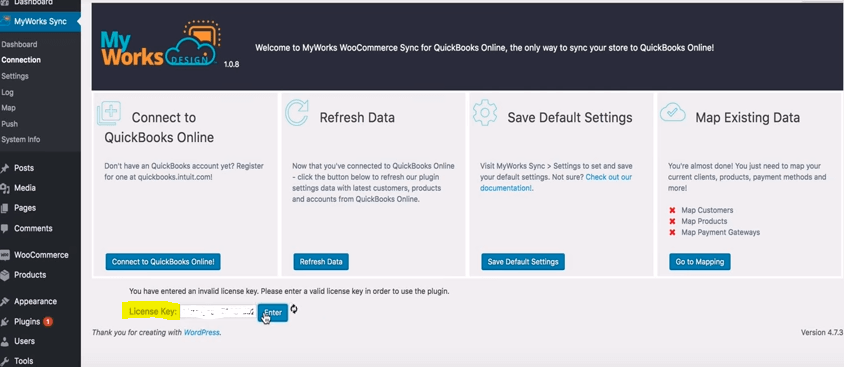 Thereafter, press enter and change the connection no. (number of the store).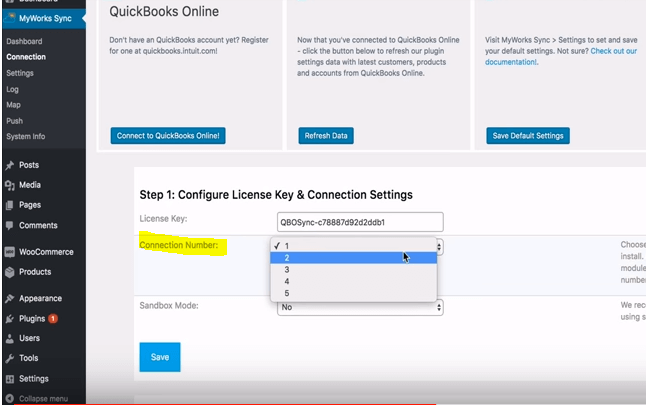 Now, change the sandbox mode to yes and save the settings and continue.
Note: You may see an error here but when you open the link in a new tab then that it will be cleared.
Now, log in with the same account you used for MyWork and connect with QuickBooks. Click on the Authorize button.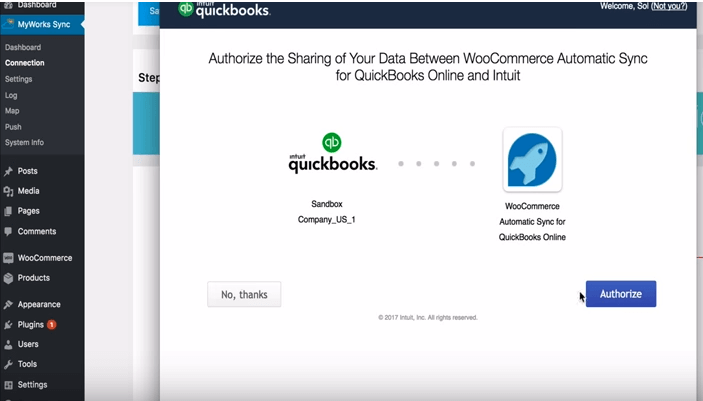 Finally, scroll down and click on the Reload button, and you will get an access token. Now, the MyWork plugin is set up and you can integrate your data.
Key Features Of My Works:
Unlimited Transactions
Manually Push & Pull Data
Global Tax & Currency Support
Real-Time Sync
Two-Way Sync
Conclusion
Finally, hoping that this post will help you to understand: A complete guide on WooCommerce QuickBooks. For more help on any other issues talks to our WordPress Support team to get instant advice & support, Dial +1-855-945-3219 (Toll-Free) to avail of our WP Security services.
Read More Blogs: