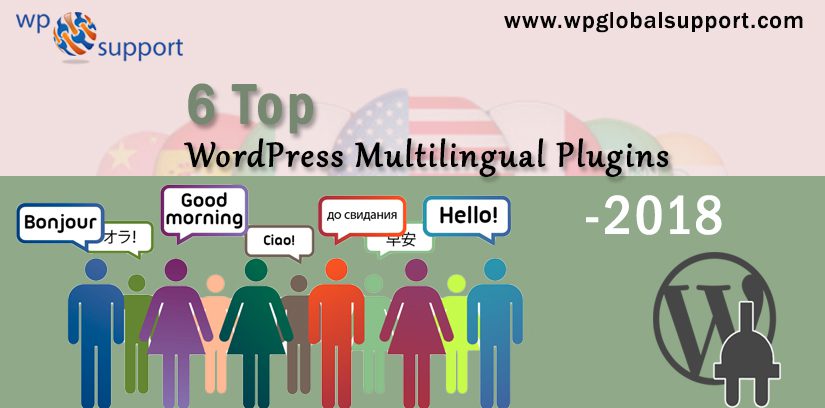 Here, we are going to share with you the Top WordPress Multilingual plugins-2018. Are you wish to translate your WordPress website? There are many WordPress multilingual plugins that allow you to create multilingual content or provide machine translation of your existing content.
In this blog, we are going to illustrate you the 6 best WordPress Multilingual Plugins.
Choosing a multilingual plugin for WordPress
Many starters don't know that you can install WordPress in your own language. Also, you can use it to create a multilingual website or by using it you can create content in your own language.
There are a lot of translation plugins available for WordPress. But all the plugins can be viewed in two categories:
Firstly, you have plugins that permit you to create multilingual content on your WordPress website. However, the great advantage of these plugins is that the quality of your translations will be much better than a machine-generated online translation tool.

The second types of translation plugins are those plugins that use online translation service to translate your content. These plugins do not require you to write content in many languages. But the quality of the translations is not as good as it can be.
Top WordPress Multilingual Plugins
WPML

Polylang

Xili-language

qTranslate X

Gtranslate – Google Translate

Bing Translator
Let's take a look in detail!
1. WPML
WPML (WordPress Multilingual Plugin) is the best and popular WordPress translation plugin. This is a premium plugin. Therefore, this plugin comes with a year of premium support.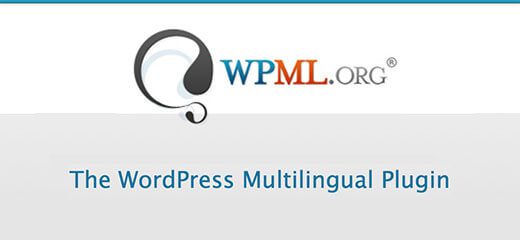 WPML allows you to create multilingual sites. Apart from this, you can translate all your posts, custom post types, pages, and menus into any language that you wants. It connects you to professional translation services, so you can hire anyone to translate your content.
WordPress Multilingual Plugin supports more than 40 languages out of the box. And you can even add your own language variants.
The license starts from $29. But you will need to upgrade to the $79 option to use the full range of features.
Although, the most important thing for any plugin is the translation. And WPML sits in automatic translation and self-translation category.
2. Polylang
Polylang is another free WordPress multilingual plugin. Also, this plugin allows you to create multilingual content in as a lot of languages as you need.

In addition, the plugin permits the users to select their choices language from their profiles. And downloads automatically the respective WordPress language packs.
Polylang works with most WordPress themes and fully supports RTL languages.
However, if you wish to switch your multilingual plugin from WPML to Polylang, there's also a dedicated plugin for the job.
3. Xili-language
Xili-language is one of the best and powerful WordPress multilingual site plugins. Also, this plugin is free to use. Not only allows you to create multilingual content, it can also change the language files of your theme depending on the content language.

However, the plugin comes with a comprehensive tool to help you create your multilingual website.
It already supports the most standard WordPress compatible themes, and it has an addon to work with several popular plugins.
4. qTranslate X
This is another powerful WordPress multilanguage plugin. Also, qTranslate X is free to use. However, it is same as the WPML and Polylang in functionality. Thus, it provides an easy way to create multilingual content.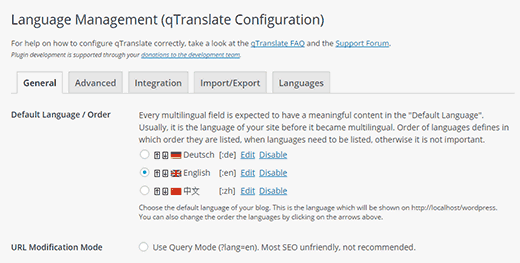 Users can switch languages while editing a post to work on content in different languages.
Also, they allow you to integrate qTranslate with many other platforms and plugins. This plugin has a growing list of third-party add-ons. Most of them are free. Language codes are added to the URL and define that, which language the content's written in.
The language code is added to the URL and defines which language the content are written in. Also, it is a positive SEO implication- By keeping each translation on a unique URL, search engines can index your content many times.
5. Gtranslate – Google Translate
Gtranslate is a free Google translate plugin for WordPress website. It can easily translate your web pages to add a language switcher powered by Google.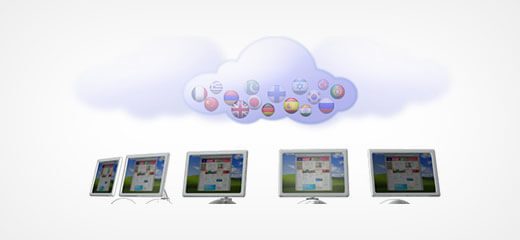 However, it hides a better translation popup and suggests the Google Translate bar from the top. In this plugin, there is also an option to open the translated page in a new window.
Also, users can switch back and forth between both the original content and translated content. There are a lot of styles for the dropdown and flags, you can select from.
6. Bing Translator
Bing translator works in a similar way to Google. Also, Bing provides an automatic translation tool. Bing Translator plugin uses Bing's translator tool to automatically translate content on your pages.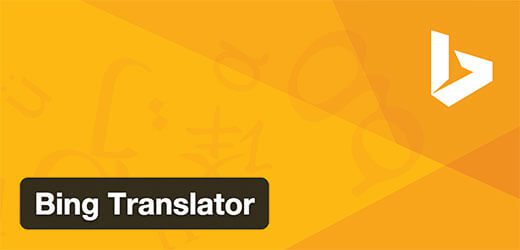 Maintained by Microsoft Open Technologies, this plugin has not been updated for a while, but it works fine.
Final Thought
Wrapping this all end! We have discussed the top 6 WordPress multilingual plugins for your website.
We hope this post helped you to choose the best translation plugins for WordPress website. Choose the best plugin and translate your WordPress site.
But which plugin should you choose? Okay, as always, it depends on how you want to use it.
If you have any problem related to this, let me know in the comment section!
In case of any help related to WordPress errors talk to our WordPress Support Team, dial + 1 844 275 0975(Toll-Free). They will help you to resolve all your issues related to WordPress so feel free to contact.
Read More Blogs: