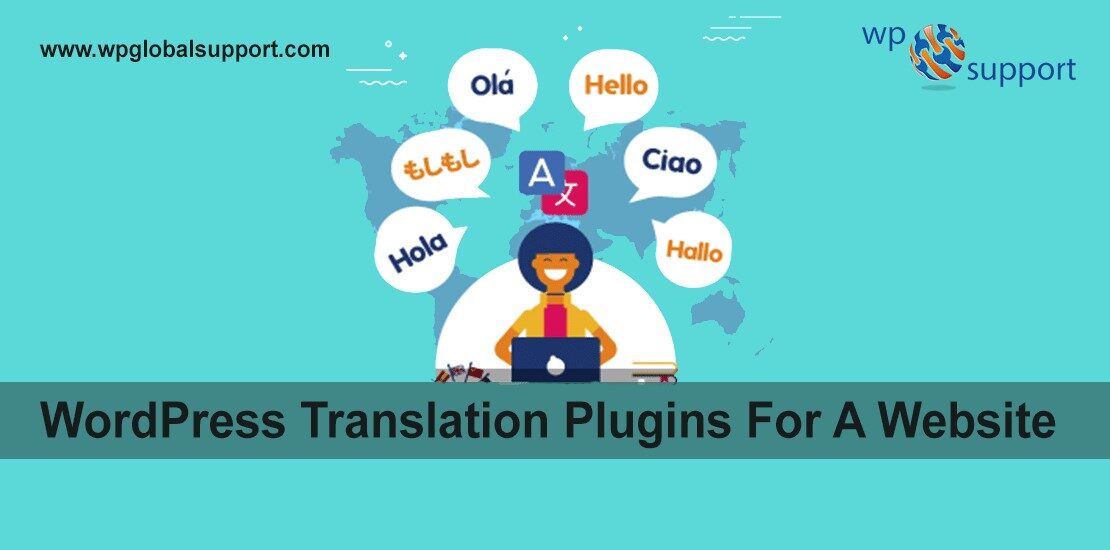 Translation plugins for WordPress are apps (usually very small in size) which you can install and use in order to translate your WordPress site. Such plugins provide features that can change your website drastically. And that is why it is important to know what are the differences or similarities between them so as to get an uninterrupted experience.
If you are running a successful business and have a WordPress website that needs to be localized, here are some useful tips and recommendations for automatic WordPress translation plugins. Also, these plugins will make your website appear more welcoming to people whose native language is not English.
The first advice to keep in mind though is that with a WordPress multilingual website, you can grab the attention of diverse audiences who come from different regions and backgrounds from across the globe. Thus, localization of your WordPress site shows that you are very much concerned and care about your customers, as well as put their needs first and appreciate their feedback.
So, if you feel that you need a translation plugins for your WordPress site to make your website more user-friendly and interactive experience to your online visitors, then you have come to the right place.
How To Get a WordPress Language Translation Plugin?
Basically, WordPress has made it very much simple to build any kind of multilingual WordPress website within a few minutes. In addition, even you are able to translate the whole admin area of WordPress. Although when it becomes to pick any of the WordPress translation plugins. Then there are some of the major points that you should keep in mind.
Basically, this complete process is quite easy, but it is also very important to understand the process of translating the content of your website. So that you require to check out it before you fall into the installation of a plugin on your own or any business website. However, you just need to know some of the major questions before you are going to get started.
Some of these questions are: Does this plugin offers you the automatic translation or manual translation? Does this plugin make use of any third-party web app such as Google Translate? Does this plugin ask you to download any language pack?
Basically, you will be able to attain a wider audience with the help of a multilingual WordPress website. But if the translation plugin of your website is not well optimized for major search engines. Then all the marketing efforts of your company will fail. Therefore you require to make sure that the translation plugin of your website is SEO compatible.
However, one of the best SEO tools can help you to increase the traffic to your website. In addition, if you wish to build a localized website. Therefore it should be your major requirement to hire a human translator preferably than using an automated translation service. Because human translation is always best and less incorrect than the automated translation.
Therefore if you require to support users to choose any language optionally. Then using an automated translator can be the appropriate solution for your website. So given below is a randomly selected list of the most popular WordPress automatic translation plugins which you can use on your WordPress site:
Best Automatic WordPress translation plugins
1. Loco Translate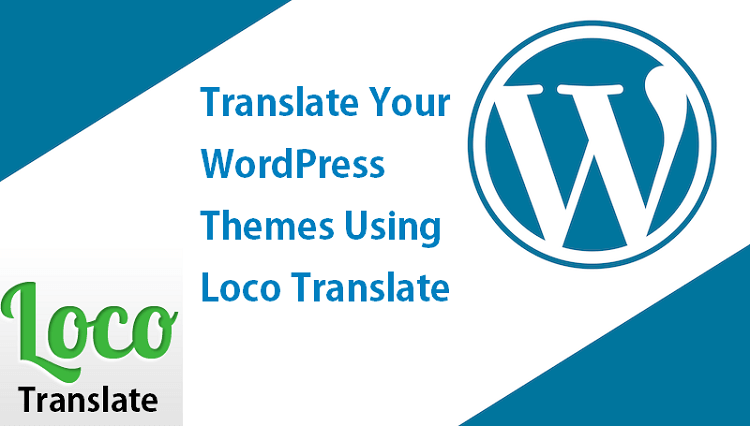 Loco Translate is a bit different from the previously mentioned ones. If WordPress is translation-ready, the advantage of this plugin is that it allows you to translate both the themes and plugins. It allows you to hire professional translation services in order to submit translations.
Translation of your site's content can be done within the WordPress dashboard. The layout of the Loco Translate plugin is quite simple – there are two columns; the one on the left side is for the source text, and the one on the right side is for the translation. Its interface is not as complicated as with the other ones.
2. GTranslate

When you translate your WordPress site with a plugin named GTranslate, its principle of translating focuses on adding a language switcher so that the automatic translation of the web pages becomes possible. It automatically connects to Google translate API and can fetch translations for supported languages.
There is also a paid version where you can choose from different SEO-friendly pages and search engines that go through the translated content. It is not complicated to use this plugin, it can be used even by inexperienced beginners who have come across multilingual websites for the first time.
3. TheWordPoint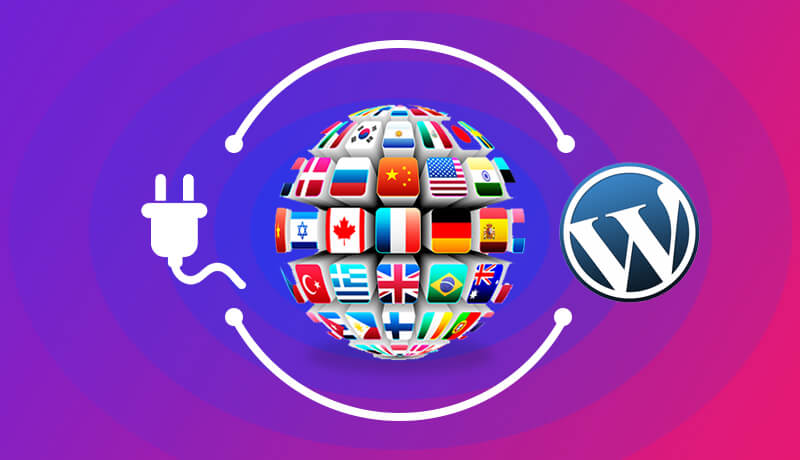 TheWordPoint takes care of clients' businesses by providing great localization services and online website translation. It supports standard translation for over 100 languages. Your digital content gets a real makeover by experienced translators who are native speakers of the language.
They are all aware of the target market's cultural preferences and adjust the content by employing idiomatic constructions, collocations, colors and images that suit the needs of the audience. If your main goal is to create a localized website, it would be best to use human translators from TheWordPoint because automatic translations can have its drawbacks.
4. Transposh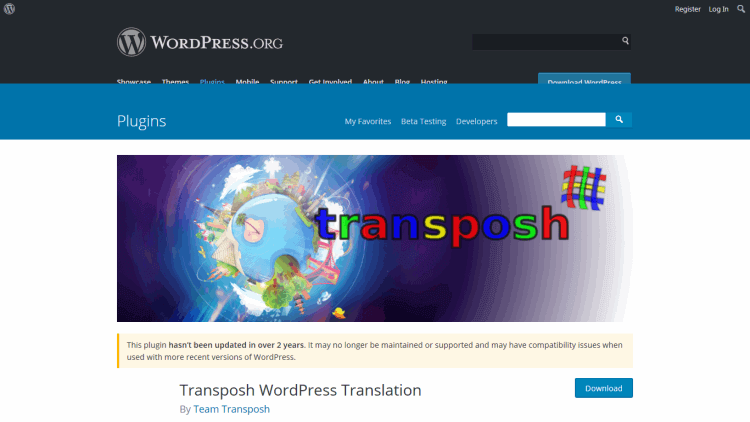 The next translation plugin is Transposh, which you can use to translate your WordPress site. It combines automatic machine translations with manual human translations. The advantage of this plugin is that the visitors can contribute to the website by employing a user-friendly and in-context interface.
In addition, the Transposh plugin has an automated translation feature that supports translation services from Google, Bing, Yandex, Apertium, etc.
5. Google Website Translator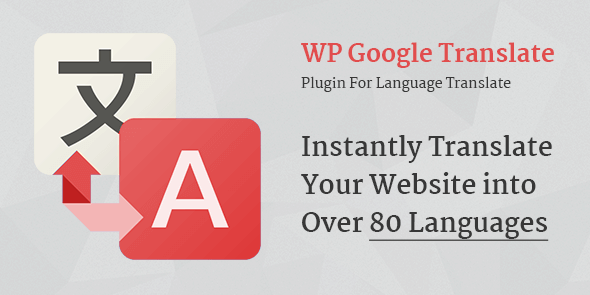 Google Website Translator is another plugin that is convenient for automatic WordPress site translation. It is also beginner-friendly and simple because there is a Google button that can be displayed on the website. There is a language switcher that you can use and the shortcode switcher gives you the opportunity to machine translation for specific pages you need, which become visible once the language is selected or when your browser application detects it.
Google Website Translator is also an added kind of automatic language translator plugin for the WordPress website. Basically, this language translation plugin has brought the power of Google Translate into your website.
Thus the plugin empowers you to use both a shortcode and a widget too. Although the foremost advantage of this WordPress plugin is that all the settings of this plugin are stored within a single database record. In addition, the plugin does not load any kind of external files.
That definitely makes it one of the fastest translation plugins into the WordPress repository. Besides that, this language translator plugin also enables you to exclude any particular section of your website from being translated.
6. WPML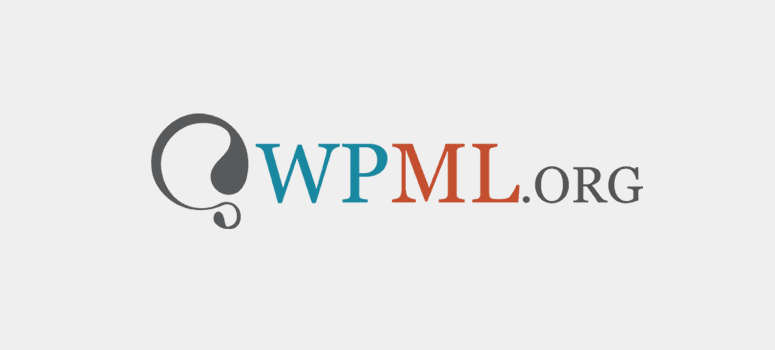 WPML is one of the useful WordPress translation plugins. This premium automatic language translator allows you to translate your pages, posts, and other types of custom posts. However, we will advise you to create a complete backup of your website. Before you install the WPML language translator on your website.
In addition, the WPML language plugin is compatible with most of the plugins and WordPress themes unlike some other kinds of translation plugins. Therefore you do not have to patch your plugins or themes to make the WPML plugin work. Even it enables you to translate the web copy which is created with famous drag and drop page builders.
Besides that, if you require some help with human translation, then the WPML plugin will connect you with the leading translation services. In addition, WPML will take care of all types of multilingual SEO. Also, it can work seamlessly with some of the famous SEO plugins.
However, you are able to use as many languages as you want with the help of the WPML language translator plugin. Although they offer you three premium plans, that are based on the number of features. Also, you get unlimited website usage with every premium plan. WPML is the most reliable and the oldest plugin for building multilingual WordPress websites.
7. Multilingual
Multilingual Press is another best language translation plugin for the WordPress website. This plugin allows you to run each language on a specific website. Although the Multilingual Press plugin comes with a language switcher widget that enabling the visitors of your website to select the language of their preference.
When your visitors will click on their preferred language. Then your website visitors will be redirected to the corresponding language website that you have already set up. However, the Multilingual Press plugin comes with no lock-in feature, unlike other translation plugins.
Basically, that means even if you have disabled the plugin. Then also all your websites will continue to work as usual without any data loss. The multilingual Press language translator supports more than 174 languages. In addition, it generates SEO friendly URLs and offers you automatic Href lang support.
8. Multilanguage
The Multilanguage plugin allows the visitors of your website to switch between their preferred languages. In addition, they can browse the content of your website in their selected language. the Multilanguage plugin supports more than 80 languages. Also, this plugin enables you to add some new languages very easily as per your requirements.
Besides that, the Multilanguage WordPress plugin comes with a few distinct language switcher widgets, where the visitors of your site can pick their languages. In addition, if you also require to translate the content of your website manually. Therefore this language translator plugin will enable you to do so directly just from the post editor of your website.
9. Goo Translate
Goo Translate is basically a very easy to use and lightweight widget. Therefore this WordPress language translator plugin is made on top of the Google Translator. Because this WordPress plugin comes with a handy translation widget. That you can easily publish within the sidebar of your website with just a single click.
Besides that, you are able to track even the performance of your translation widget with the help of Google Analytics. In addition, the Goo Translate automatic language translator plugin or widget does not save any kind of translated text within your database, unlike other plugins.
10. TranslatePress
TranslatePress is also one of the well suitable language translator plugins for your website. In addition, you are able to control every translation aspect of your website very easily with the help of the TranslatePress plugin. However, the TranslatePress plugin a little different from the other kinds of WordPress plugins.
Because this plugin enables you to translate the pages and posts very easily from the frontend of your website. In addition, TranslatePress allows you to view the content that you have already translated in real-time with the help of a live preview. Although you can easily and very quickly translate any type of your written content
Such as pages, metadata, posts, your theme, and even your plugins. Hence, there is no requirement to modify the interface of your website as it all works seamlessly. Therefore if you are a perfectionist and you prefer some manual translations. Then TranslatePress can be your new preferred plugin.
In addition, you are able to translate the text of your site by yourself. Also, you can assign a particular user role of a translator to any of your users on your website. So that these translator users are able to translate the content of your website. Even without the need for complete access to the admin area of your website.
Thus it can keep your website safe and secure. Besides that, if you are writing the translations manually, then it is a very time-consuming task for you. But you should not worry at all you have the option to use google translate for AI-powered translations.
Besides that, if any of the AI's translations are not correct. Then you can do it manually by yourself. TranslatePress language translator plugin also generates the SEO friendly URLs for all kind of languages. This can give you a major boost within your local search rankings.
11. Polylang
Polylang is also one of the most famous WordPress automatic language translation plugins. Basically, this amazing plugin enables you to build a multilingual WordPress website very easily. In addition, you are able to use as many languages as you need with the help of Polylang.
Because the WordPress language packs of this plugin are downloaded and updated automatically without any human intervention. Therefore Polylang language translator plugin is much compatible with all primary SEO plugins, which includes the All in One SEO plugin and Yoast SEO plugin too.
However, this WordPress plugin can take care of multilingual SEO such as HTML hreflang tags and some other important open graph tags. In addition, you can pick one subdomain, one directory, or one domain per language with the help of the Polylang translator plugin.
Notwithstanding being one of the most reliable plugins in terms of features. There is one more thing about Polylang that you will require to keep in mind is that the author of this plugin does not offer you the support for a free version of this Polylang plugin.
12. Xili-language
Xili-language is a robust language translation plugin that is available for download from the official WordPress plugin repository. In addition, you will have to use a translation-ready theme on your website to be ready to run the xili-language plugin successfully.
Besides that, it is extremely recommended to double-check the theme of your website, before installing the plugin. Because fewer than half of the themes within the repository of WordPress are translation ready.
Not only does xili-language let you create multilingual content, it also lets you change your theme's language files depending on the content language. xili-language is developer-friendly and comes with a list of hooks and API that enable you to personalize your theme's behavior.
13. Google Language Translator
Google Language Translator is also very easy to use and lightweight WordPress automatic language translation plugins. Thus this feature can make it super easy to build one of the most useful multilingual websites.
However, you will require to go to the plugin settings page and need to activate the plugin's status, just after activating the plugin, by picking a checkbox. At the next step, you require to pick the original language of your website. After that, you need to choose the list of languages to which you desire the content of your website to be translated.
Thereafter the translation option will be displayed as a widget on your main website, where users are able to take their preferred language very easily. Although, your content will be translated based on your users' selection with the help of Google's native translator.
14. Lingotek
Lingotek is the one among others free of cost multilingual plugins. This automatic language translator plugin simplifies the process of producing and controlling your multilingual WordPress website. In addition, Lingotek empowers you to connect with its regularly developing translator community within the automatic machine translation.
There you are able to hire any bilingual employee for your website to translate the content of your site. In addition, the best point is that you are able to do this right from the dashboard of your WordPress Website.
Besides that, the free of cost Lingotek plugin can completely automate the file transfer between the Lingotek community and your WordPress website. Therefore the whole process is transparent so that you are able to watch the growth of your translation project at each and every step.
Which Language Translator Plugin Is Most Suitable?
We know that the TranslatePress language translator plugin is one of the best translation plugins that are very easily available for you on the market. Because it not just only offers you to translate the content of your website from the front-end of your site. But also this useful plugin is integrated with the Google Translate API too.
Therefore in such a way you are able to automate the translating process with Google Translate. In addition, you can make the essential manual changes only what is not correctly translated. Because most multilingual plugins will change your database, so it is very important to back up your database before testing with any multilingual plugin.
Have Your Say
We believe this article assisted you to find the best WordPress translation plugin for your website. If you appreciated this blog, then you might also read our best WordPress plugins comparison article. Although you may find one or more translation plugins for WordPress online which may sometimes be misleading.
The plugins mentioned above do what they are designed to do and that is, they allow you to carry out the automatic translation of content on your WordPress site. Also, these plugins are easy to use as soon as they are integrated into your website. These WordPress translation plugins are also recommended to many users as these provide flawless integration and user experience.
Also, some basic information may be provided additionally on the plugins, and it is entirely up to you to come to a decision as to which one, if any, works best for your WordPress site. The list of plugins given above can be of great help to you and in making your WordPress site more user-friendly by offering to translate the contents of your site to various languages.