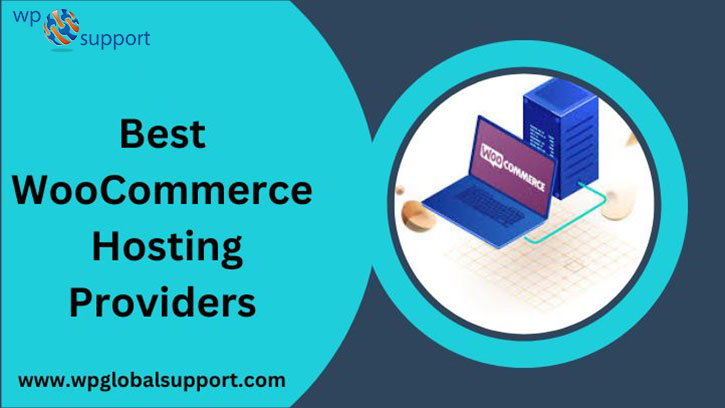 WooCommerce is very simple to use and that's why it is used a lot by many of the Woocommerce hosting providers. It consists of most of the market share in itself. Many of them are paid and a few are free extensions that are available in WooCommerce. You can install the plugin just like any other installation of WordPress you do.
The research conducted by a source shows that:
Almost 47% of customers suggest a site load within a few seconds.

Nearly 40% wait for 3 seconds till the site is uploaded.

79% of customers who dissatisfy with a website that has a low rate of execution.
Don't have sufficient time to get through the complete guide, not a problem here is our suggestion.
Top WooCommerce hosting providers in 2023
Best WooCommerce hosting providers
Bluehost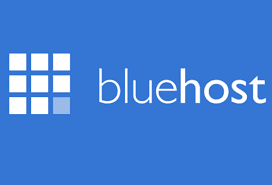 Bluehost is the top suggested web hosting services by none other than WordPress.org. It has a complete plan dedicated to online stores and is one of the leading WooCommerce hosting providers. When we searching for the best that combined with WooCommerce and WordPress hosting then the most famous it becomes a very ample choice.
This powering over 2 million WordPress websites shows that you cannot go wrong with them. They offer WooCommerce optimized hosting packages exclusively.
Bluehost is one of the most compatible hosts in the town that build a secure environment for your store by SSL encryption on all of their plan. After taking the plan, you will see a pre-installed WooCommerce setup in the state of ready to use.
It offers 100GB storage on their lowest plan, this means you can add a limitless amount of products. If you want to outgrow your store will get more traffic, and for handling the traffic spikes, BlueHost provides unmetered bandwidth. But when your store starts consuming more resources they simply request you to upgrade the plan.
Most of the leading companies, Bluehost also show up with a cPanel which is very easy to operate. But the company has added some features like WordPress tools section which permits easy management of WordPress relevant stuff. Plus, an integrated click installer in cPanel enables you to put in shopping carts, CMS (Content Management System) or any other application effortlessly.
Pros:
Enlisted officially by WordPress.org.

Free marketing credit.

Various scalable options such as managed WordPress.

VPS, and dedicated hosting.

Web hosting with pre-installed WooCommerce.

Includes free SSL encryption and a dedicated IP address.
Cons:
They charge additional fees for the migration of an existing store.

No choice for the data center.
A2 Hosting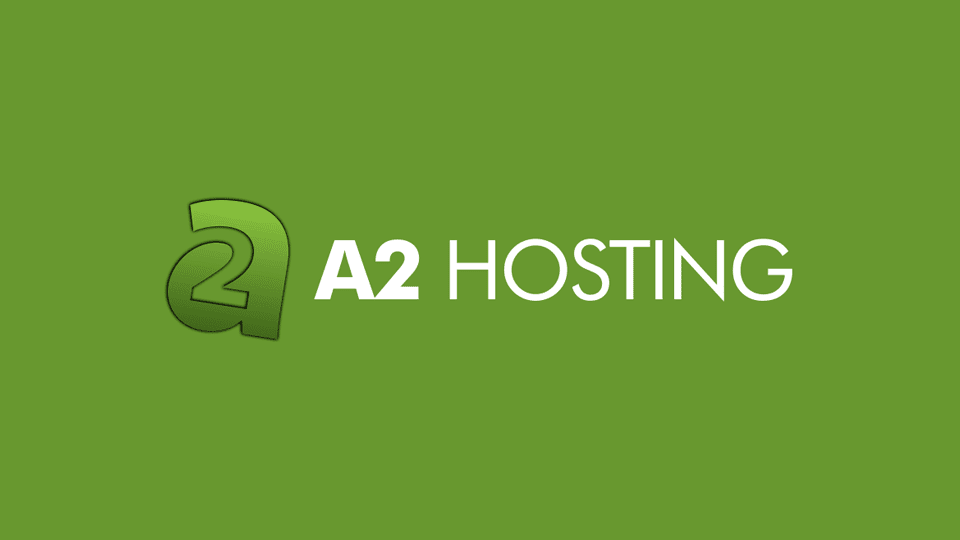 One of the biggest issues why an online store is performing badly is the loading speed. It should be as fast as possible. Category and product pages should load instantly no matter which devices use by shoppers mobile, tablet or desktop. You can easily meet the highest standard with A2 Hosting.
A2 Hosting is another good WooCommerce hosting choice for building up an e-commerce store. The company grew as a stable and consistent provider that efficiently furnished its packages with the latest technologies. They provide the extra hand of convenience to the user by offering pre-installation WooCommerce for your convenience.
A2 hosting provides an unlimited type of e-commerce solution. The turbo includes a website accelerator too. All the plans provide SSD RAID-10 Storage and data centers in the USA.
The plans start from $3.92/month with unlimited storage and bandwidth. It fully supports all e-commerce applications and third-party payment processes. But if you are expecting growth soon in the future then you should grab the Turbo plan for WooCommerce which consists of the advanced options such as HTTP/2, pre-configured.
Cloudflare, accelerator, turbo server and 8GB virtual memory server while costing around $9.31/month. So a turbo plan is better to go because of high performance and features.
Pros:
Highly affordable eCommerce hosting plans.

Pre-installed WooCommerce.

Permits you to choose the datacenter.

Anytime money-back guarantees.
Cons:
Most of the advanced features only available to their highest plan.

Dedicated IP provided with an extra cost of $1.96/month.
InMotion Hosting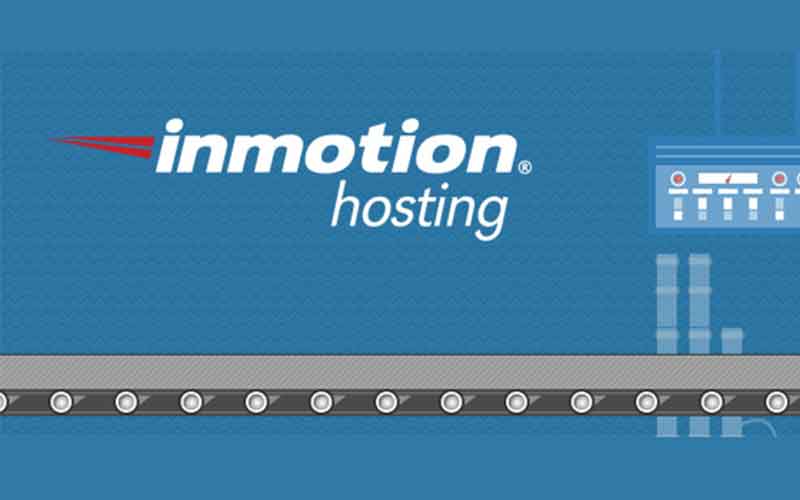 InMotion Hosting has a strong reputation for the best e-commerce hosting lineup. Their infrastructure is based on a top-notch tech to build a stable and secure environment for shoppers and store merchants. Moreover, a free domain name is provided for your store. It was started back in 2001 and a registered company in the State of California, USA.
There is no question money-back guarantee in InMotion. You can use their service for 90 days. If you are not interested simply ask them to return your money.
It is a cool roll-back feature in all of their plans. Sometimes the newer updates of applications can create a messy situation so with the safe rollback you are able to revert to the previous version.
The credit of excellence also goes to their technical support team which is available 24/7/365. A knowledge base and community of current customers. The wpglobalsupport always guides efficiently in troublesome situations. InMotion clearly provides a fully supported platform for an online store with speedy services.
Pros:
Several IP addresses allot to each VPS plan.

Feature-rich WooCommerce hosting plans.

Max speed zones for the fast delivery of contents.

90 days refund policy is more than enough to decide whether to continue or not.

Committed fully to provide assistance 24/7 through various channels.
Cons:
No Free SSL with VPS plans.

No dedicated IP address included in the Business and WordPress hosting plan.
WPEngine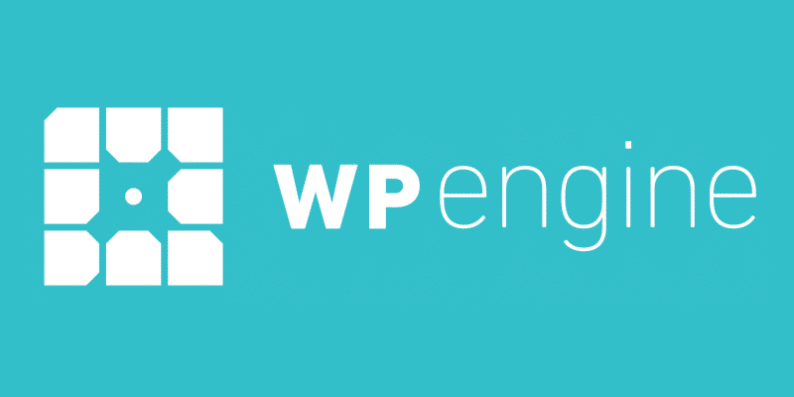 If you own high traffic online business already or seeing growth near in the future, then WP Engine is probably the finest choice. They uniquely manage WordPress hosting. In a managed hosting most of the prospects like speed, security, optimization, and updates are being managed by the company experts hence you will get a safe, speedy and up-to-date service.
WPEngine controls most of the things so it is the right choice? Firstly you should know that they offer services at relatively high rates than others. But in response, they will bring you advanced tech services and a hosting plan from shared to dedicated environment infrastructure.
The technologies such as EverCache, SSD, and built-in CDN make your WooCommerce store fly. Moreover, you can have more speed advantage using PHP 7.0.
Pros:
A free Let's Encrypt SSL and GeoIP included.

You can choose your desired datacenter for lower latency

60-days money-back guarantee.

Round the clock instant live chat for help.

Strict security protocols such as firewalls, daily backup WordPress Websites, and scanning.
Cons:
High-end hosting solutions.

Phone support only available on higher plans.

Therefore, a fully managed environment gives peace of mind, but it also restricts the installation of some plugin. It is not a major problem as you can easily find the alternative to such plugins.
GreenGeeks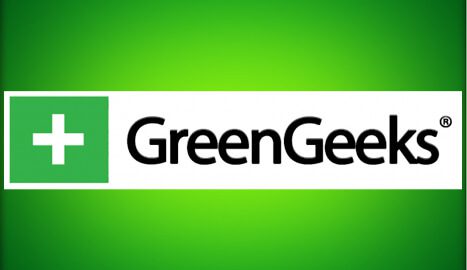 GreenGeeks is a fully-established and trusted provider that holds over 35 thousand customers. The company offers different hosting solutions such as shared, managed, VPS and dedicated, etc. Shared plans are not good to go to the WooCommerce store. On the other side, VPS plans provide an idyllic hosting for WooCommerce website. There is no free SSL certificate and a dedicated IP address.
GreenGeeks stands among the leading companies that powers their servers with renewable energy thus provide green WooCommerce hosting and enable you to establish the store with clean footprints.
GreenGeeks offers packages with up to 8GB RAM. The lowest plan($3.95). Comprises with 1 GB RAM, 25 GB SSD storage in RAID-10 pattern, 1000 GB bandwidth. All of the packages built with 4 core Intel Xeon processors.
The web host gives safe solutions protected by CSF firewall, ModSecurity, and many other security patches and a free auto nightly backup service.
For making things easier, a free cPanel is provided by them that makes a lot easier to create email addresses, subdomains, and database, etc. You can avail of the free auto migration services for your existed store as well.
Pros:
To keep the work safe it provides the free nightly backup.

Some security precautions are taken by them to enrich the safe WooCommerce store.

They will transfer your online web store to their servers at no fee.

2 dedicated IP addresses permit you to host multiple projects.

Hosting powered by 300% renewable energy the clean environment.
Cons:
Like InMotion providers, it is higher VPS pricing than many other well-reputed providers.

You will have to purchase an SSL certificate.
CloudWays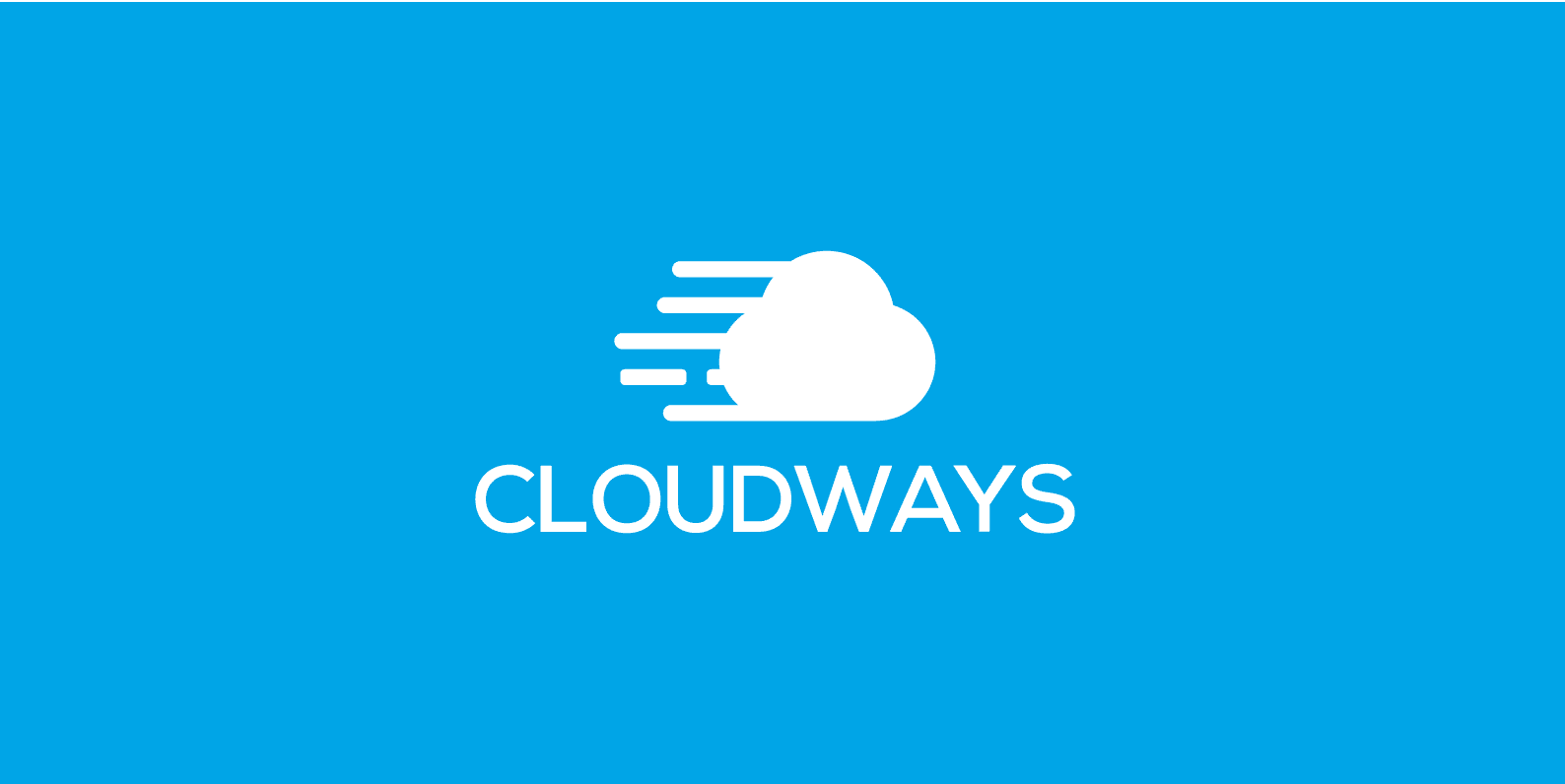 The great thing that they bring the best opportunity to host your store near the target market for reducing latency.
Cloudways gives the SSD hosting for speed enhancement and every server supports HTTP/2 for fast SSL handshake to reduce load time. Every hosting account is provided with a dedicated IP address. Another feature is team collaboration. With this, you can give defined access to your team members.
It provides hosting solutions using DigitalOcean, Vultr, Amazon, Google and KYUP servers. This is great as you will find the various options when your WooCommerce store starts getting more traffic.
Cloudways is also cost-saving like at the start it is expected to have low traffic so you can choose the low-cost plan but when getting out of bandwidth or storage just make use of one-click scaling to add more resources. Moreover, they will make you worry-free by automatic backup with a configurable frequency.
Pros:
A WooCommerce ready hosting with pre-installation.

All packages come with dedicated IP and SSL.

Free daily, weekly and monthly backups and one-click restoration.

Can transfer your existed site at no cost.

Test them before investing in 3-days trial account

24/7 instant in-house customer support.
Cons:
The cloud providers such as Kyup, Amazon, and Google being offered by Cloudways are more costly.
Webhosting Hub

Webhosting hub is a steadily growing provider that launched in 2010 and now exceeding over 40,000 customers. It offers you the domain name for the first year, so you don't need to invest for the first year and a free site transfer and a marketing credit of up to $250.
Webhosting hub provides performance-based SSD drives for securing fast services. They provide pre-installation of WordPress and Prestashop etc. also included a one-click installer with numerous other applications.
Their first plans are enough to start a blog but as you are going to establish an eCommerce store, so "Nitro" plan is more appropriate which is specially developed for speed and offers a choice of location.
A negative thing in it that they did not provides the free backup service even on the biggest plan instead it's an optional recipe wherever it provides a very low pricing service just $1/month.
Pros:
Limit free storage and bandwidth.

A huge 90-days money-back guarantee.

Customer care staff available on Skype, Phone, Live Chat and Emails.

Free easy SSL activation.
Cons:
You have to purchase a dedicated IP that costs merely $2/.

Don't have managed, VPS and dedicated hosting but for such options but if need they will make available by shifting you on their sister company InMotion.
SiteGround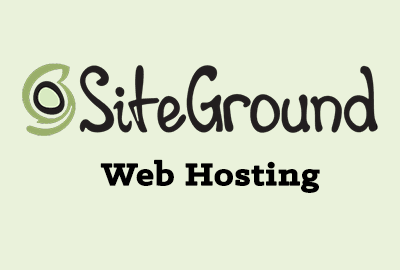 To start your online business with a breeze, using siteground. It is a great fit for those who already gained all the required skills and knowledge, as well as for those who are just starting out. They take care of all of your needs and issues you may come across due to their incredible customer service.
Three packages cover online projects of different sizes. Are you just figuring things out? Then the StartUp plan is ideal for you and your business. Two other programs are GrowBig and GoGeek which will come handy once you grow your store a little bit.
If you already own an online shop, SiteGround performs migration to its hosting at no cost. If we focus on the StartUp package, it supports up to 10,000 monthly visitors to your site. Unmetered data transfer and 10 GB of web space are also more than sufficient for a fresh business owner. It is too easy to upgrade to a different plan so there is no need to start large.
Pros:
A compatible recommended hosting by WordPress.org.

The hosting built on advanced infrastructure such as Linux containers, SSD, Nginx server, HTTP/2 and account isolation, etc.

Offer various useful in-house made tools related to speed, backup, and security.

It offers very high performance hosting with a very affordable pricing structure.
Cons:
The limit on storage and bandwidth may prove a stumbling rock for some users. So pick a plan by anticipating future needs.

The dedicated IP address cost almost $2.50/month.
HostGator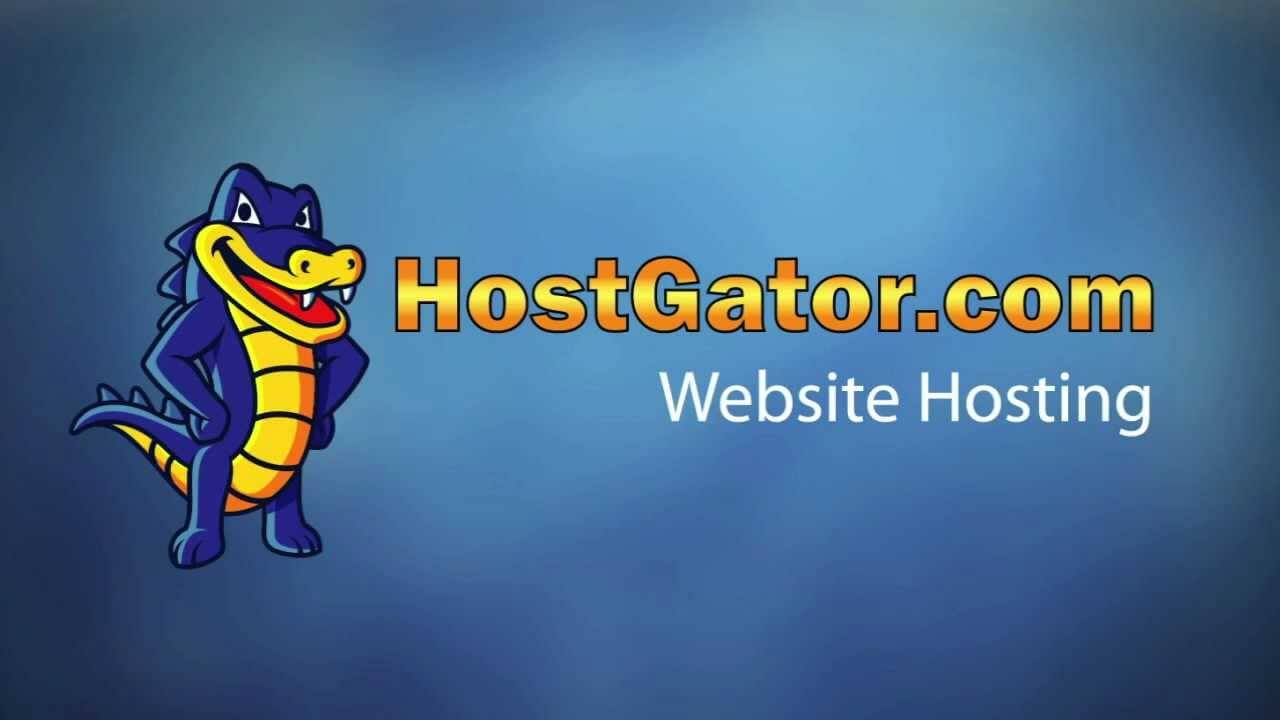 HostGator is one of the best web hosting companies in the world so it is surely advisable to look into it when choosing the right option for you. They could not have any plan for WooCommerce, HostGator has a ton of other packages available. You will not be short on feature when selecting Gator as your host for your online store.
The company also provides WordPress cloud hosting but it is not the best option for your e-commerce site. You should look into their VPS plan and so will we.
Their WP plan does not come fully stocked with all requirements of the online shop. Another hand, VPS gives you a complete solution for maintaining and growing your web store. There are three fundamental features of HostGator's VPS hosting plans i.e. improved reliability and highly extensible.
Pros:
It has pretty decent pricing.

It offers unlimited everything.

HostGator has outstanding customer services.
Cons:
It might affect the performance of each site on shared hosting.

cPanel has too many information, most of the time, we do not really use them at all, it is kind of hard to navigate through them.
Linode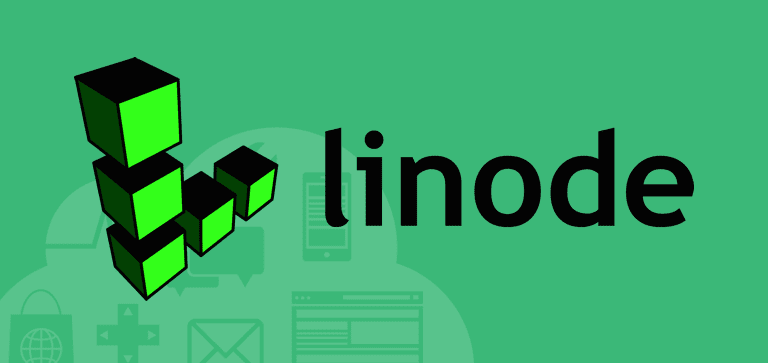 All of the best WooCommerce hosting providers, Linode is the complete opposite. If you don't have any knowledge of creating a website then you should not choose this web host. You will be in some serious trouble without the knowledge of development. There are other hosts for a novice that you can find in this collection which will do wonders for your project.
Secondly, if you have quite some experience and are a skillful web developer, Linode is your go-to web host. It permits you to tailor software exactly to your needs and requirements. It is also the type of web host that will need your assistance.
In other words, if you are several employees of the company, one would probably need to be focused on web hosting and all other technical tasks that come along. Still, there is also a ton of documentation available online for free.
Linode supplies amazing powers and lightning-fast speeds with their SSDs. With all the required flexibility and tools, a developer will launch a Linode cloud server quickly and efficiently.
Pros:
Lots of Features.

Reliable Hosting.

Good Customer Services.
Cons:
Good Customer Service.

Brief Money Back Guarantee.

Extra features cost extra money.

Safety Concerns.
Conclusion
No matter what type of e-commerce store you want to launch?WooCommerce is the better choice, It is one of the most famous WordPress plugins due to its compatibility, flexibility, and usability. WooCommerce Storefront welcomes you as well as its free and paid child themes.
And on top of that, WooCommerce add-ons and extensions give access to numerous payment gateways, shipping, product-related features, and many others.
In case of any WordPress help talk to our WordPress Technical Support Team, dial our Toll-Free number + 1 844 897 0441.

Thanks!
Some of our Useful Blogs: