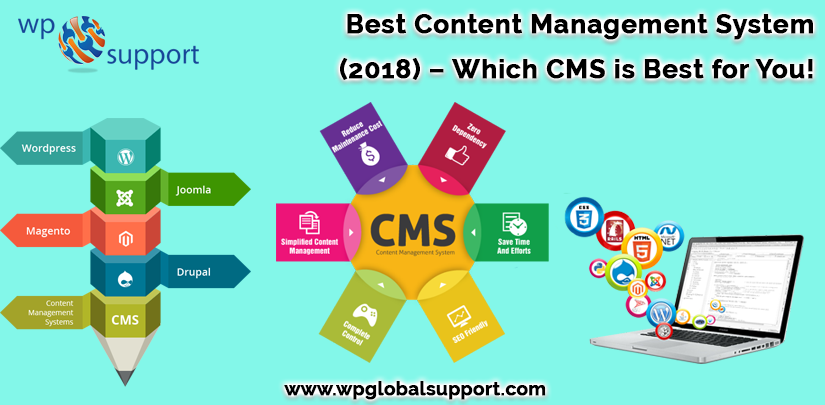 Having a website in this digital age is a must. It is the backbone of your online presence. CMS platforms are a good way to build a website for you.
In this article, we will discuss what are the different content management systems & which CMS platforms is best for you. We will also compare them on different aspects such as system requirements, features & their cost.
What is a Content Management System(CMS)?
A content management system enables the users to create new content, modify existing content including text, images, photos, videos, audio or any other piece of digital content. CMS also helps in making their content available to other people to consume it.
The CMS is used to manage enterprise content and web content. That's why it's divided into an enterprise content management systems and web content management systems respectively.
Enterprise Content Management System
For your workplace, it is important to access the correct version of the documents and records, ECM does the same. Enterprise Content Management provides you the dynamic combination of strategies, methods, and tools used to capture, manage, store, preserve, and deliver information supporting key organizational processes through its entire life cycle.
Web Content Management System
A web content management system manages the content for a website. Fewer years ago, it is necessary to have good command on HTML tags to manage web content. But Now all CMS has developed such a way that even a non-technical person is able to manage content.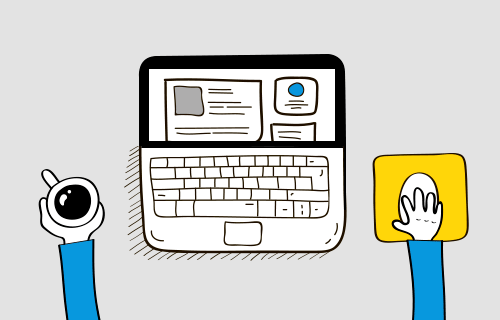 So, basically, A CMS (content management system) is a software package. And is used for digital marketing. Let's have a look at other CMS which are popular worldwide.
Search Results
Web results
Best and Most Popular CMS Platforms in 2021
The market is full of content management systems. Every CMS have there owned quality, features, and specification. Here we will enlist the most popular CMS and discuss them one by one.
WordPress

Jumla

Drupal

Magento

Squarespace

Wix

Shopify

Weebly

Blogger

Sitecore
WordPress

With around 18 million installations, WordPress is totally free and most-used open source CMS all over the world. Also, it is a software application and is used to create dynamic websites. It helps in giving good search engine optimization features which will help to enhance the online presence of our website.
Feature:
Five-minute installation via Wizard
18,000 extensions and over 14,000 free design templates
Publishing and management tools for mobile solutions
Search engine friendly URLs
System requirements for WordPress
Database: The MySQL is 5.6 or higher / MariaDB 10.0 or higher
Web Server: Every server with PHP and MySQL/MariaDB support (recommended: Apache)
Middleware: PHP 7.2 or higher
Hardware: PHP memory limit of 32 MB or more
Other needs: HTTPS support / For search engine friendly URLs, the Apache module mod_rewrite is required?
Joomla

Joomla is also a free open source content management system(CMS) like WordPress which allows a user to develop Web sites, web applications and powerful online applications that can also be used independently.
Also, Joomla is written in PHP using the techniques of OOPs and MySQL database for the backend. With 2.5 million installations all over the world, it is the second biggest agent in the CMS market.
Features:
Object-based content management
Community support through forums
Currently around 7400 available extensions
System requirements for Joomla
Database: MySQL 5.1 with InnoDB support (5.5.3 or higher recommended); MS SQL server 10.50.1600.1 (10.50.1600.1 or higher recommended); PostgreSQL 8.3.18 (9.1 or higher recommended), MariaDB 5.1 (or higher)
Web server: The web server required for Joomla is Apache HTTP Server 2.0 (2.4 recommended) with mod_mysql, mod_xml, and mod_zlib; Nginx 1.8 or higher; MS IIS 7
Middleware: PHP 5.6 (7.0 or higher recommended)
Drupal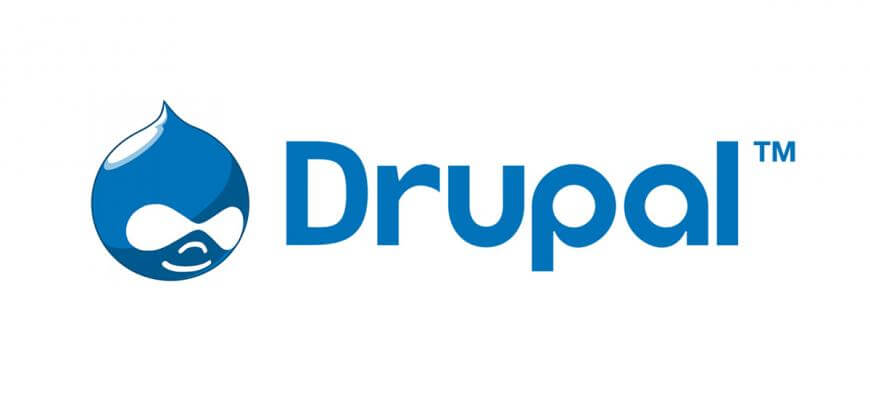 Drupal is a free and open source CMS. It is written in PHP and uses MySQL, PostgreSQL or MS SQL for the database. However, Drupal can be set up on Linux, Windows or Macintosh OS. It is disseminated under GPL (GNU General Public License) and is allowed to download.
Also, it was developed as a student community solution, but now it is available as a full-fledged open source CMS. Today, the strength of the project lies in its community. The basic module already has numerous web 2.0 and community functions such as weblogs, forums, and tag clouds.
Features:
Slim basic installation with more than 36,000 extension modules
Very flexible, modular layout
More than 1100 distributions as a complete solution for typical applications
Focus on social publishing and community projects
System requirements for Drupal
Database: MySQL 5.5.3, MariaDB 5.5.20, Percona server 5.5.8 or higher (PDO requires an InnoDB-compatible storage engine); PostgreSQL 9.1.2 or higher (with PDO); SQLite 3.7.11 or higher
Web Server: Apache, Nginx, MS IIS, or any other web server with PHP support
Middleware: PHP 5.5.9 or higher
Magento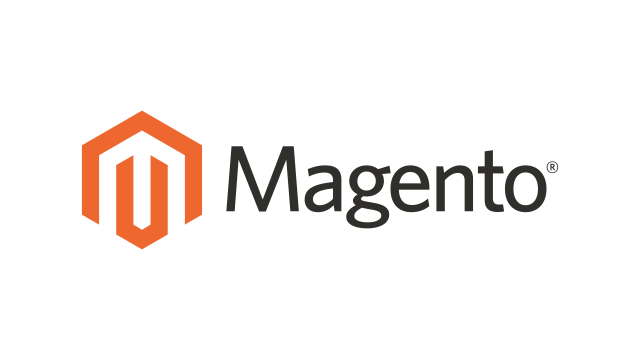 Magento is the CMS platform offers Maximum control in terms of merchandising and promotion. Which leads to increased growth. It is also an open source technology that uses MySQL and Zend PHP databases. Currently, Magento is one of the most popular e-commerce platforms.
Feature:
It allows more than 50 payment gateways
Provides easy installation and add extra layout and plugins.
Offers flexibility to users and gives a scalable e-commerce solution.
Collect and Control information to share across different online stores from a single admin area.
Facilitates the customer management.
System requirements for Magento:
Database: MySQL 5.6 (Oracle or Percona);
Web Server: Either Apache 2.x or Nginx 1.7.x;
Middleware: PHP 5.4 or 5.5
The Magento gives various options. So, choose the best fits for you.
Squarespace

Squarespace is an American private company which provides software services for website creation. They use a prebuilt website template and editable elements to create a web page. To create your site on Squarespace you need to buy templates. After 2015 the owner introduced e-commerce tools, domain name, and analytics.
Features of Squarespace:
It has gallery blocks, audio collections, Dropbox file synchronization.
Squarespace provides you modern templates, style editor, Template Switching.
It offers built-in mobile websites, drag-and-drop management, responsive image loader.
Other features our content downloading, social links, custom WYSIWYG editor, automatic image scaling, site annotations, direct editing, mobile information bar, custom CSS.
Wix

Wix is an Israeli Cloud-based CMS platform. It allows users to create HTML website through online drag and drop tools. You can add extra features by using plugins. Means according to your requirements like you want to add the contact form, social login, email marketing etc to your site so you can do it by plugins or third-party application.
Features of Wix
Customized Pallete
Stunning Templates
Mobile Optimized Website
Advanced Design Features
It gives you Image Gallery with Animated Grid
Allow to Set Your Facebook Thumbnail.
Shopify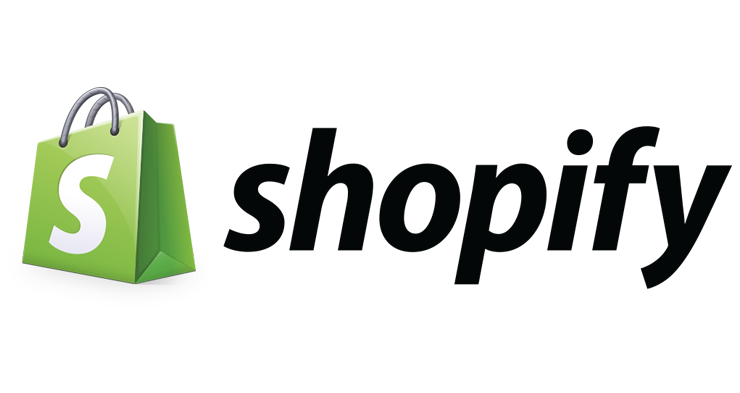 Shopify is an e-commerce Canadian company. It is a proprietary e-commerce platform for Website. Working with Shopify is fast. You can create a website with this within an hour but provides limited features. Amazon allows Shopify user to sell their product on Amazon with Shopify account.
The Feature of Shopify:
You can add the unlimited product to sell in the Shopify store.
Shopify POS(point of sale) app allow you to process an order and take payment.
Allow access to Shopify admin area from any browser.
You can sell the product of your Shopify store through other channels also. Like Facebook and Pinterest.
Automatic emails generation for the customer who has not completed the checkout process. You can customize these emails.
Weebly
Weebly is a free content management system for an e-commerce website. It is appreciated by small businesses and have around 50 million users. All website elements have a drag and drop feature. Automatically generates the mobile version of the website.
The key Features of Weebly:
It provides highly responsive templates
It Allows app integration
Gives an easy and quality in content publishing
Domain registration and gives free sub-domain
It allows full-width page editor.
It also provides 24*7 Support.
Blogger

Blogger is a blogging platform that manages all your content published by you on blogger through your blogger profile and that's why is known as CMS. However, Blogger is popular for blogging only, no other additional feature like e-commerce setup is not possible in blogger.
Features of blogger:
Blogger gives you so many theme templates. Using this you can give your blog an interesting look.
Blogger is completely free and gives and allow easy publishing of content.
In blogger, you don't need to buy domain and hosting.
It allows you to develop your community by adding followers.
Easy login with google account. Easy sharing on Google plus platform.
Blogger is available in 41 languages.
Blogger allows creating a group blog. Means many bloggers can contribute to one blog.
If you just want to publish information in any language then blogger is the better platform.
Sitecore
Sitecore is a CMS solution that combines with customer experience management. The system is connected with online content strategies and the backup support is done by robust web content management system.
Features of Sitecore:
Sitecore stores all customer data in one place. On connecting CRM or ERP you can collect richer data.
It allows enhancing your customer engagement according to previous responses of your customer.
It allows real-time analysis of all your campaign and customer traffic.
Allow all channel management from one single platform.
You can run many tests at the same time to analyze your site content.
In the above discussion, we have enlisted Top 10 content management system. The definition of CMS simple but the added feature makes it different from others. So, it's an important task to decide which CMS is right.
Which CMS is right for you?
We truly can't state which one is better. It thoroughly relies on the requirements of the client. However, according to our view, WordPress shows the maximum feature and facilitate the website creation. Why we are saying this, have a look?
Free open-source software: WordPress is an open-source software and available for free. This means that it can be accessed by anyone freely and moreover you don't need to pay much for using it.
Convenient to use: WordPress is easy to use. WordPress is simple to install and to configure, and you can easily find a technical support for WordPress.
Flexible: Because WordPress is a flexible platform and it fulfills your needs. The default configuration contains the basics, but you also can extend WordPress with a lot of interesting and powerful plugins.
Utilized around the world: WordPress is utilized around the world; a large number of blogs and websites run on the WordPress platform. Around 20 % of the websites worldwide are running on WordPress. Still, a ton of designers cooperates to always improve WordPress.
Why Choose WordPress?
If you are new to coding and don't know how to program in HTML, CSS, and PHP then WordPress is the best option for you. WordPress is also called "mini-CMS". It isn't so effective or able as Drupal or Joomla yet is sufficiently simple for any lay client.
Also, it allows theme Customization. However, utilize WordPress if the user needs a simple, convenient to use blogging solution that looks good and can accommodate multiple authors easily.
WordPress is advantageous to learn and if a person is a beginner to coding and wants a simple blogging solution then it is the best choice but if a user wants to develop a complex site then he should learn Drupal and Joomla first.
Though it's difficult to learn, it has much more flexibility to scale a site in terms of complexity.
If you are new to coding and don't know how to program in HTML, CSS, and PHP then WordPress is the best option for you. WordPress is also called "mini-CMS". Comparatively, WordPress is Cheaper than the other CMS
A cost comparison of creating a website on each platform
| | |
| --- | --- |
| Name Of CMS | Cost Of creating a website |
| WordPress | $18-$20 |
| Joomla | $1500-$1800 |
| Drupal | $800-$900 |
| Magento | $10,000-$25,000 |
| Squarespace | $20-$40 |
| Wix | $50-$60 |
| Shopify | $1000-$15000 |
| Weebly | $0-25$ |
| Sitecore | $40,000-$60,000$ |
Conclusion
All CMS has a remarkable feature. Through this article, we try to make it easy for you to decide which platform serves you the best. Whenever you want to start a website, you must be clear of the goals you want to achieve. Then, select a platform to create your website.
Let us know in the comment section which one you choose. If you liked this post, please share it with your others also
Read More Blogs: