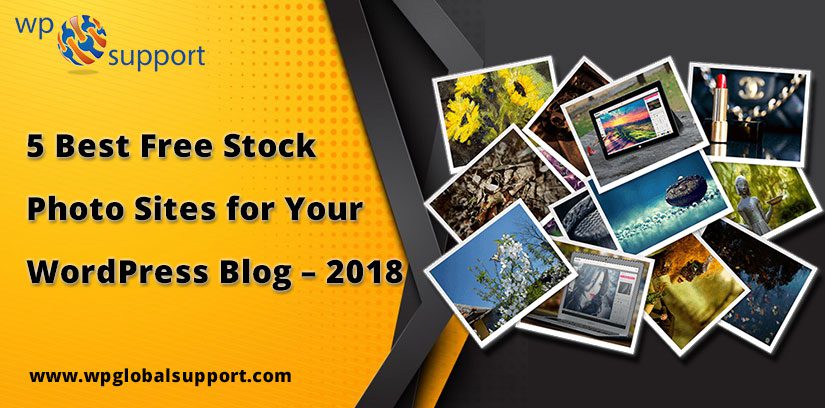 In this article, we are going to share with you the 5 Best Free stock photos websites for your WordPress Blog. Hopefully, whatever your WordPress website requires, there will be something here for you. Everyone loves free stuff as Images can tell a story in a fast brief more than endless paragraphs on a page. By using attractive and attention-grabbing images can make a real difference to how your audience reacts to your WordPress site. So let's have a brief look:-
Top Free Stock Photo Websites
There are plenty of free stock photo websites that you can easily download a high-quality image from. If you are a small business or blogger that requires an occasional photograph for WordPress site content then, in this case, one of these free photography sites may be just what you are searching for.
1. Pixabay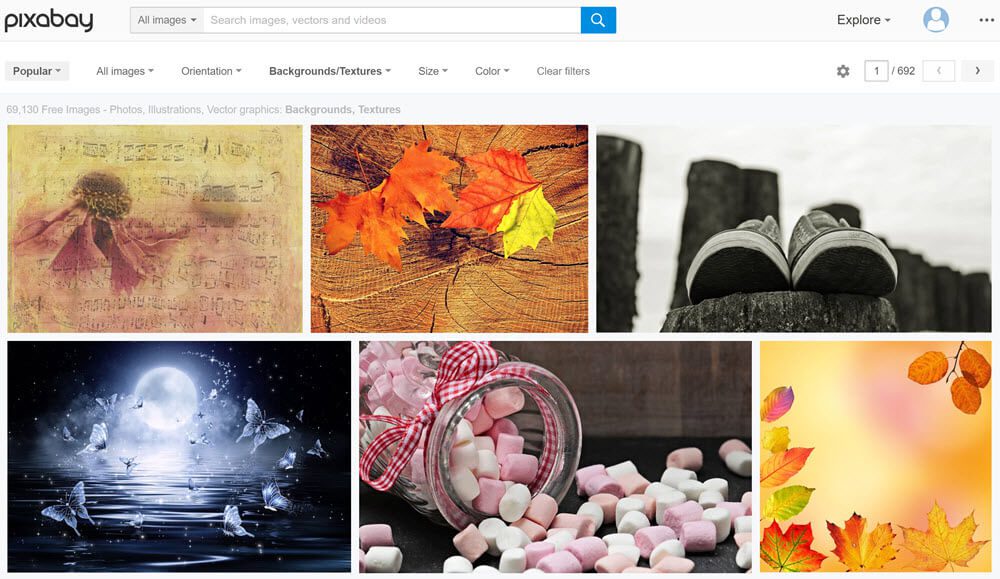 Pixabay is a dynamic creatives community for sharing and using copyright free photos, vectors, illustrations, graphics, and videos. Their entire content is released under the CC0 license and all media is free to use for personal and commercial use. The attribution is not important. So anyone can download, copy, modify, share and use even for commercial purpose.
It currently shows just over 1,090,000 images and videos. The large range of images on offer makes it the best choice whether you are looking for a photo, illustration, vector, or something else.
Pixabay boosts users to signup and creates their own account for free. You can easily upload and bookmark favourite images, send messages, follow other users, and much more.
2. PicJumbo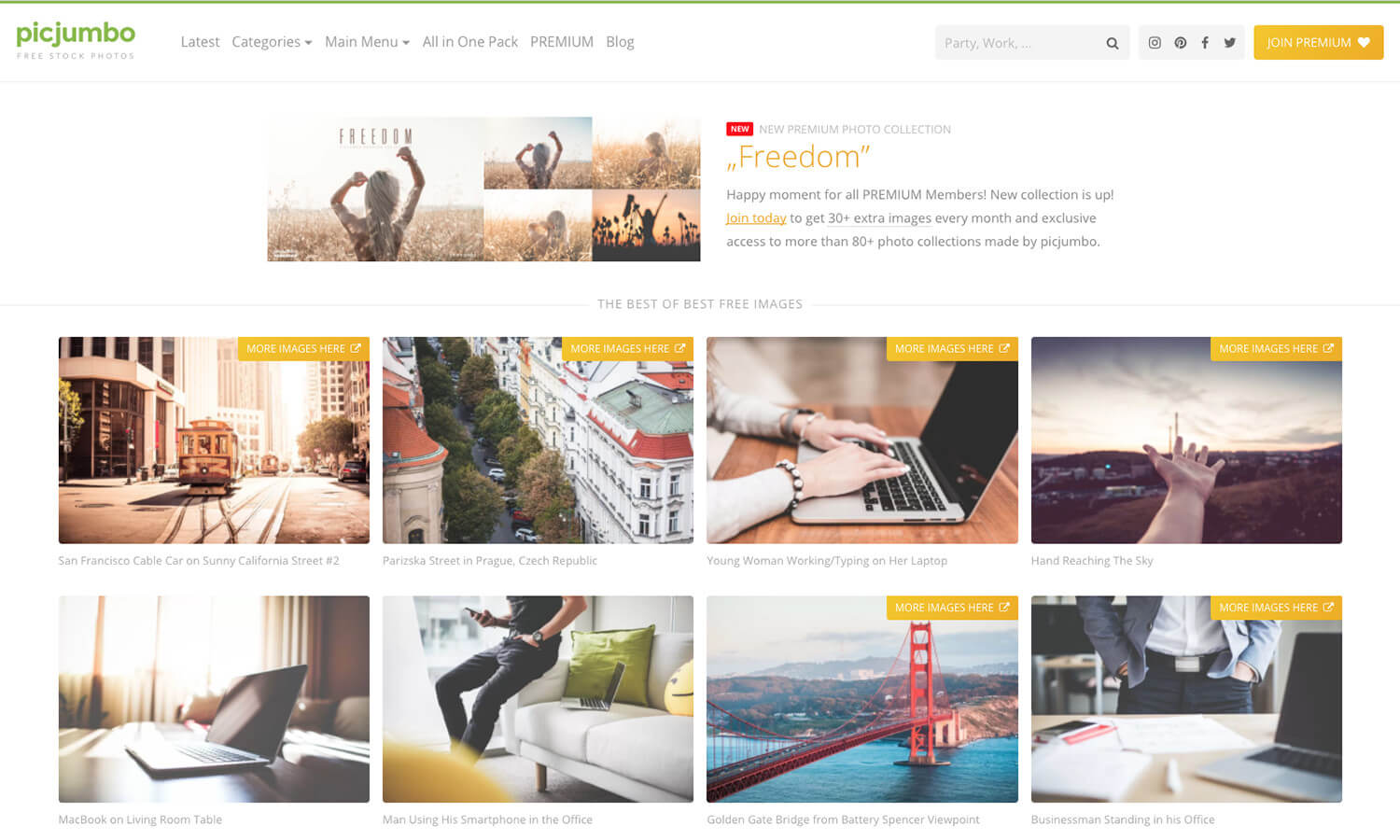 It is a free stock photo which is owned and maintained by Viktor Hanacek. Basically, Viktor used the site to share his own free photos. But since it's creation Picjumbo has grown and currently, it accepts and shares photos from many creators.
There are currently more than 1500+ free stock photos, but if you want more then you can upgrade to a premium account to have access to 30+ more photos each and every month. The entire photos are free to use as you please until you want to redistribute in which case you'll require subscribing.
3. Unsplash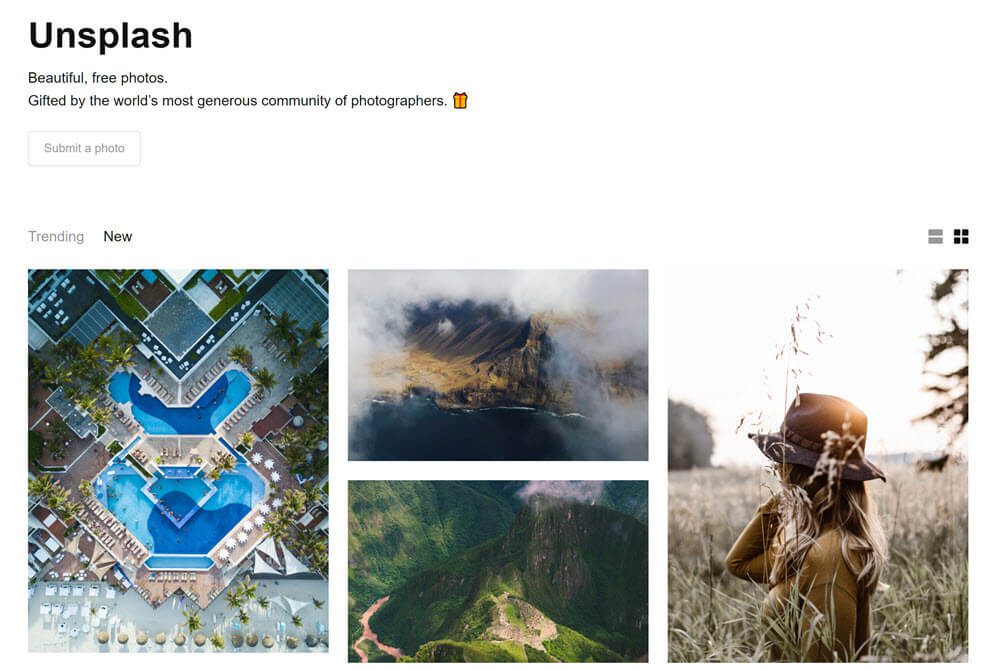 It is another free photography resource. Unsplash has a collection of over 200,000 high-resolution images and with hundreds more being added daily. These photographs are provided by a community of over 41,000 photographers, and they are all free to use for personal and commercial purposes.
It mainly provides the option of signing up, creating your own collections or following favourite photographers. You can use your own terms or see a ready-made collection while searching for an image. Unsplash has an appealing and different range of images, and provide photographs with a professional feel and finish.
4. Pexels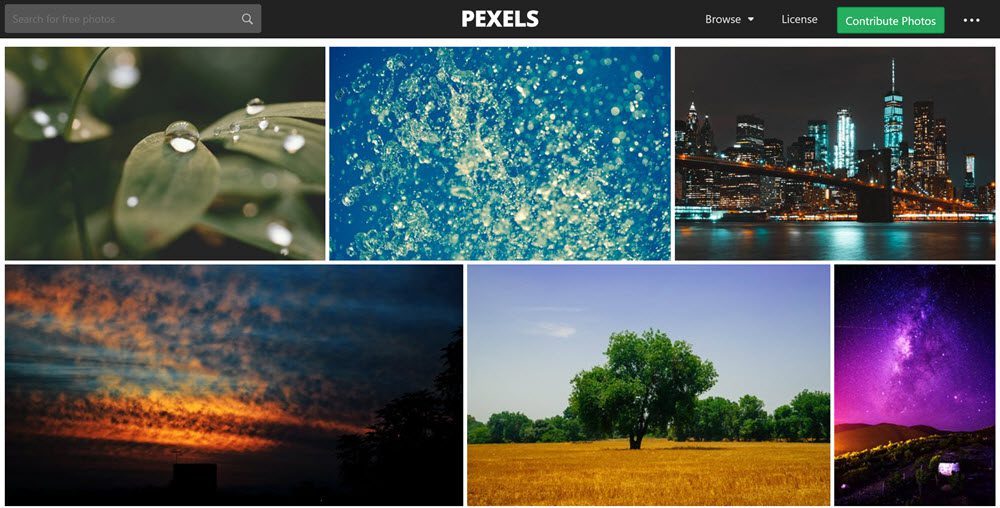 Pexels is a free stock photo resource sharing its images under the Creative Commons Zero (CC0) license. It means you can use their images for personal and commercial use. In case you're running an online business then you can use Pexels' images on your WordPress site without having to feature to the site or the photographer.
Now it has over 30,000 stock photos to search through, with 3,000 more being added on a monthly basis. These attractive images can be copied, modified and distributed. The images can be downloaded in different sizes, or a custom size relying on your requirements.
5. Freerange
It was founded with the objective to provide quality stock photos for FREE. They are the photographic community that is supported and maintained by advertising revenue from the ads. The photos on Freerange Stock are shot by their in-house photographers or contributed by a community of skilled photographers.
The photos on Freerange Stock are under Equalicense license. It means the images are free to use for almost any purpose, commercial or non-commercial. The attribution is not required at all. You are not authorized to sell, redistribute, or re-license the images. However, you also cannot sell any products which acquire their primary value from the image. If you don't know about setting a default fallback image then you can see our guide on Set a Default Fallback Image for WordPress Post Thumbnails
Freerange Stock also hosts a many best CC0 images with the original CC0 designation retained.
Concluding Remarks
The stock photos website described above are providing free images for you to use. But do check out their license page for the details or information on the photos license and any restrictions. That's all in our behalf. We really hope that this article has helped you in many ways. And also benefited you to find the stock photos that you are searching for free.  If you have come across any other best free stock photos websites, please Let me know in the comments below.
If you are looking for assistance related to WordPress Migration then contact us by Dialing our Toll-Free number + 1 844 275 0975. We will guide you instantly as our services are available for you 24/7.
Read More Blogs: