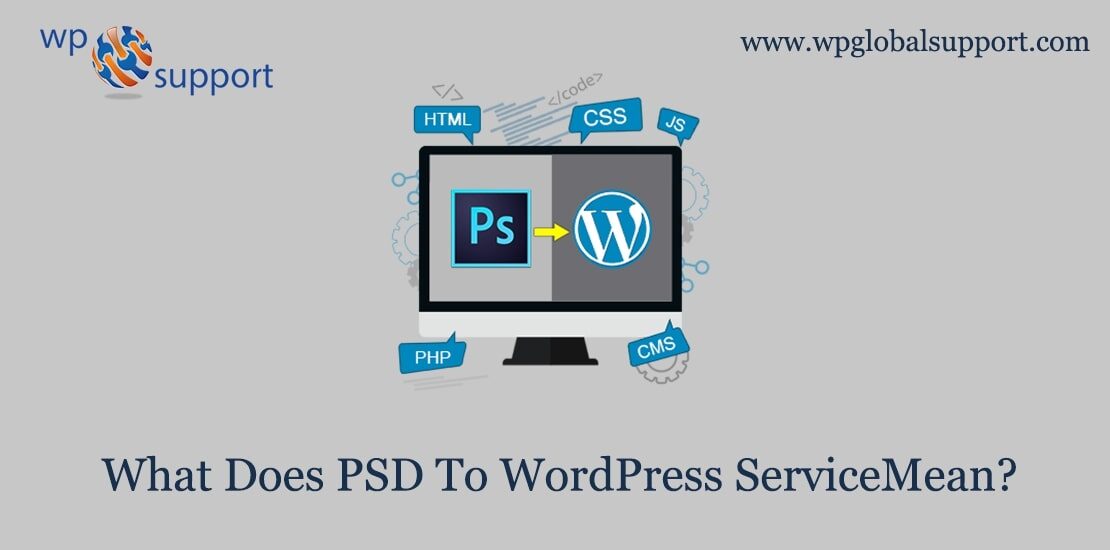 A PSD to WordPress service means converting the PSD files of your newly designed website into a WordPress theme. Basically, you enter a room with your new design and come out with a fully functional WordPress theme.
When do you need a PSD for WordPress Service?
Websites can be built in a variety of ways:
The first thing you can do is build a website yourself, using WordPress as the engine. This may involve you following steps provided by developers or institutions that offer website design training courses.
Even though it might seem like a difficult assignment, creating blogs or websites on your own is something that most people can actually do.
At the moment, WordPress is a very popular site engine that works best compared to others out there. There are over 65% of websites use WordPress.
If you don't want to create a website or a blog on your own, you can hire someone else to do it for you. The cost will depend on what you want to be included as functions on your site and the time it will take to complete the work.
Where does PSD to WordPress service come into Play?
This service can only be useful if you have a website created for you already. What this implies is, that you first need a website designer to create a site designed for you before getting PSD files from them. After this, you can find PSD to WordPress service. There are over 3000 people who go to Google every month to find quality PSD to WordPress service. So you are not alone.
When a designer creates a website layout or design in Photoshop, it is usually in the form of static images with various layers and elements. However, to make the design interactive and functional on the web, it needs to be converted into HTML, CSS, and JavaScript code.
Here is what to expect when getting the PSD to WordPress service
Normally, while buying PSD to WordPress service, you can request to give the PSD files of your design along with what you need for the final product.
Here are the things you can ask:
Mobile responsive WordPress theme
Retina standard graphics
Royalty-free images that you can keep
Clean code that is created on a known WordPress tool, such as Thesis, Genesis, and Divi.
At the end of the entire project, you will get a standard set of WordPress theme files that can be easily installed on your website.
What you may not get when ordering your PSD to WordPress service
There are things that you can effortlessly take care of on your own that will not be available in your PSD to WordPress service.
Some of these things include:
There is no task above that is difficult. You easily follow the guides we have linked above, so you can go through the steps one by one.
Conclusion
In this Topic, We See using PSD to WordPress service involves individual image elements, and converting them into HTML and CSS code. This code is then integrated into a WordPress theme, which is a collection of PHP files and template files that control the appearance and functionality of a WordPress website.
By converting a PSD design into a WordPress theme, website owners can easily manage and update their website's content using the WordPress content management system (CMS). They can add new pages, publish blog posts, upload media, and make design changes without extensive coding knowledge.