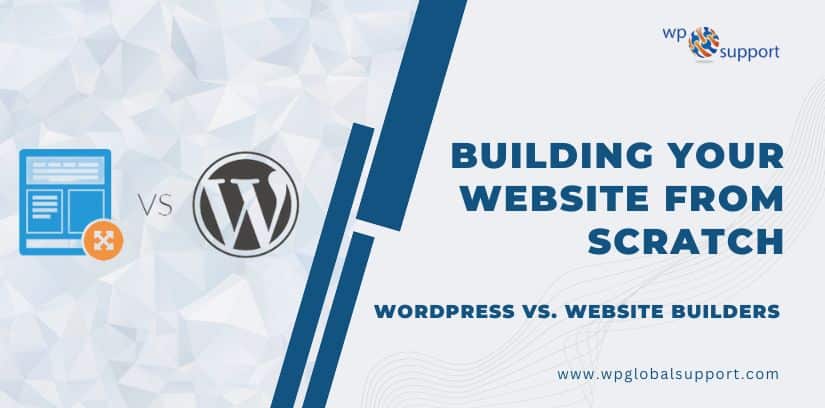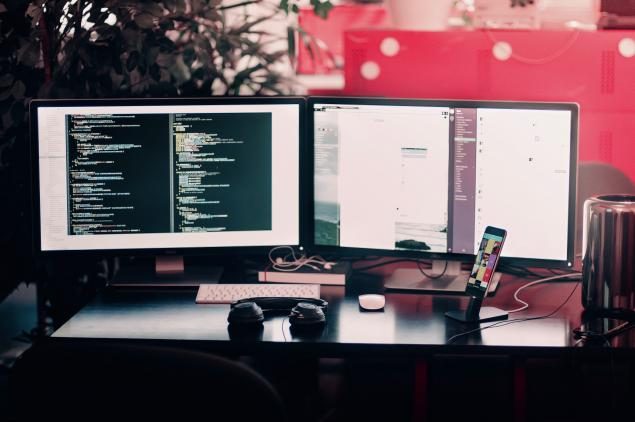 WordPress is a free and open-source platform originally developed for blogging way back in 2003. Over the years, it has evolved into a content management system (CMS) for all kinds of websites. It now supports other types of web content, such as media galleries, online stores, membership sites, traditional mailing lists, forums, and learning management systems (LMS).
Now, if you're looking to Building Your Website from Scratch, you may be wondering if a CMS like WordPress or a website builder like Wix, Squarespace, or GoDaddy would make your task easier.
There are now over 75 million websites using WordPress, including some of the most popular websites around the world, like Fortune, Time, Vogue, Mercedes-Benz, Sony Music, PlayStation, and MTV News.
To give you a fair comparison of the pros and cons of each, here's a guide comparing WordPress with other website builders based on ease of use, key features, flexibility in design, affordability, support, and pricing.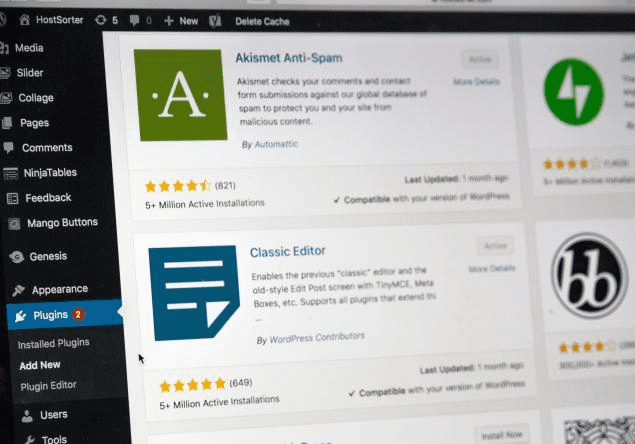 WordPress
As a self-hosted open-source CMS, you can use WordPress to build your website from scratch.
WordPress has superior design and customization features. It is ideal for creating complex websites and, of course, for blogging. However, you do need a certain level of technical knowledge to use it.
If you want to make design changes or adjustments on WordPress, you need to know how to code and use plugins, or hire a website development professional. Also, some older themes on WordPress are not mobile-responsive, so you would need to install an accelerated mobile pages (AMP) plugin.
WordPress is a powerful CMS, but you also need to get hosting done separately. As such, it ultimately costs a lot more to use.
Wix
Wix is an easy-to-use what-you-see-is-what-you-get (WYSIWYG) website builder that's perfect for non-coders and beginners. So unlike WordPress, you do not need to have a lot of technical know-how to use it.
With Wix, everything is ready to use, so you can start creating a professional-looking website as soon as you sign up. You can use any of their more-than-500 pre-designed templates categorized by industry. You can utilize in-house features and enjoy built-in security, as well as comprehensive technical support.
If you want to customize the look of your website, all you need to do is use their simple drag-and-drop builder. However, you are still limited to using the templates they provide. Moreover, Wix websites are not automatically responsive, although there are adjustments you can make using tools on the platform to make your website mobile-friendly.
If you have a limited budget or don't require an overly complex website, Wix is the more practical alternative when compared to WordPress.
Squarespace
Squarespace is a website builder known for providing high-quality designer templates. Although it's not the most beginner-friendly website builder available, Squarespace doesn't require you to have coding knowledge or experience.
It has ready templates, features, security, SEO tools, etc., and it's already hosted. This means you need not be concerned with managing updates and have tech support to back you up in case you encounter issues.
Since you are limited to using ready templates, there's less freedom in terms of customization. However, Squarespace features super flexible and stylish designs that still give you room to exercise your creativity.
What makes Squarespace truly special is that all its templates are completely mobile-optimized, so your website will look great on all devices. It also comes at a set monthly fee that's more budget-friendly than WordPress.
GoDaddy
GoDaddy is another great website builder for those who don't feel particularly tech-savvy. With it, you can create an attractive blog, business, personal, or e-commerce website. It comes with a suite of business tools, such as appointment scheduling, email marketing, social media management, graphic design, and even customer relationship management (CRM).
The GoDaddy site builder is ideal for small businesses who want to take their business online. Even advanced websites can use it to add useful features for their business, including entirely new e-commerce stores. You also get a free domain with hosting.
GoDaddy also offers hosting plans with great features, including a high uptime of 99.99% and unmetered bandwidth that's critical for better site performance. GoDaddy has more plans and features at reasonable rates that are easy to budget.
However, individual elements can't be added to a website, and style customizations can't be done. So, if you need a relatively simple website without any plans of adding more features later, GoDaddy can be a practical choice.
The Verdict
Choosing between WordPress and the different website builders is not just a matter of ease of use and affordability. Your decision ultimately depends on what your website is all about, what your business offers, and the features you want.
You need to consider everything that's necessary to have a functional, efficient, attractive, and user-friendly website. Will you be using it for e-commerce? Would you be featuring a lot of multimedia materials? What customization options do you need or think you'll need in the future?
Of course, if you have a bigger budget and think you'll need many more features for your site down the line, you might be better off working with a website developer or even better, with WordPress experts like WP Global Support. They can help you customize every single detail of your website or fix any simple and complex issues.
Else, WordPress is an excellent choice if you have some coding background or are working with a developer. If you have no coding knowledge, have a limited budget, and want to build a decent, functional quality website, website builders like Wix, Squarespace, and GoDaddy can certainly deliver.