cPanel is also known as control panel which is basically a web hosting panel based on Linux system and provided by many hosting providers. It provides a website all the automation tools to simplify the process of hosting a website. It also provides a graphical user interface to the website.
In the GUI of cPanel, it has command line and API based access that allows web hosting organizations, developers and third-party software vendors to automatic administration processes. cPanel is designed for working as a virtual private server or dedicated server.
Currently, cPanel is an industry standard and familiarize with many web designers. Further, it allows you to manage all services in a single space. Not only this but, it also allows you to manage a web hosting account with maximum efficiency whether it creates a new FTP user & email address or creating subdomains and installing software.  
Without cPanel, you should have the technical knowledge to manage your server. But with cPanel, you can make any changes by using a graphical interface – where you don't need any technical knowledge.
If you have WordPress installed, so you can use cPanel to your features that are provided by your WordPress hosting plan. In some features have the ability to manage domain names, databases, backups, and mail accounts, etc.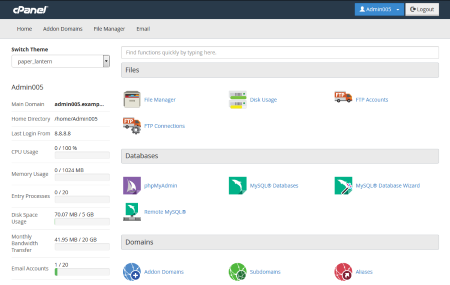 WordPress cPanel includes many options to manage user accounts, which are as follows:   
Preference menu bar

: In preference menu bar there are five options located. They are: Getting started wizard, Video tutorial, Change password, Update contact info, Change style, etc.

The menu contains

Email accounts, Webmail, Forwarders, Mailing lists, UUser level filtering, MX entry etc.

The menu includes

Backups, Backup wizard, File manager, Web disk etc.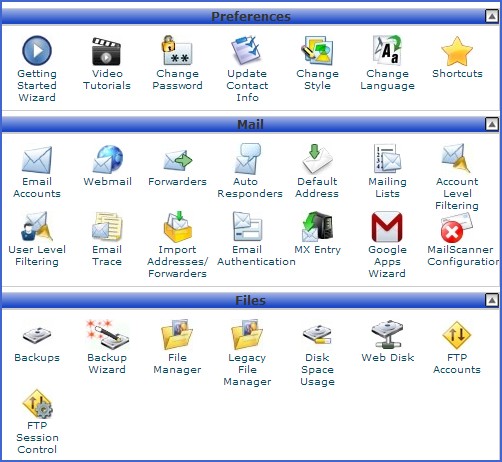 Some Key Features which you manage via cPanel
There are some features which help you to manage:
How To Access cPanel Dashboard
Suppose your host uses cPanel, it should give you a direct link via email to access the cPanel. But you can't get it, we will tell you a shortcut so that you can access your website's cPanel dashboard easily:
If URL of your site starts with https, and 2082 is added at the end of your domain.

And if your site's URL starts with https, and 2083 is added at the end of your domain.
So you can access cPanel by going to:
http://www.yoursite.com:2082

https://www.yoursite.com:2083
Once visit the address, you will allow to login cPanel with your username and password.