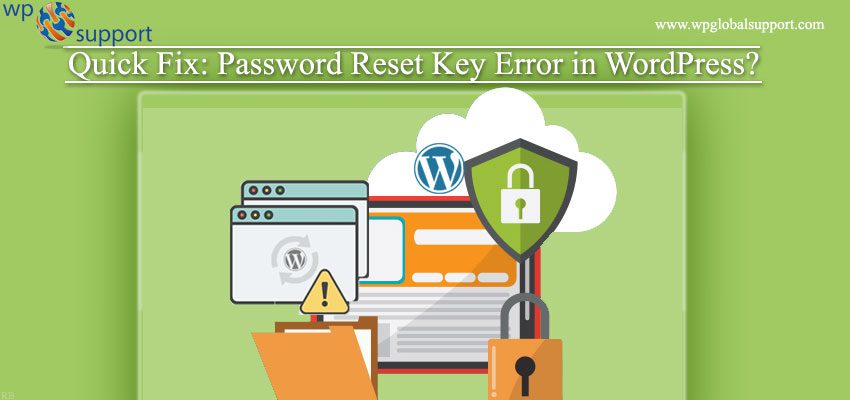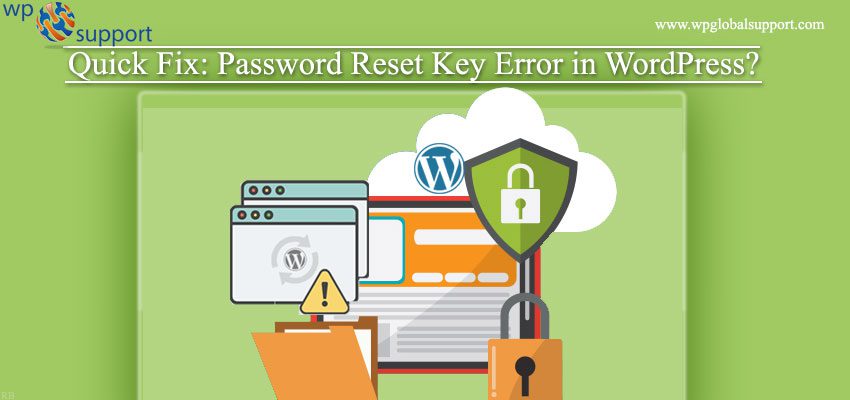 Do you know 'Could not save password reset key error to database' in WordPress? Here we will discuss an error which occurs when any user trying to login to the WordPress site. It effectively locks users out of your own WordPress website.
Therefore, if any error comes related to the login problem, so that error is also known as "Password reset key error". So, this article can definitely resolve your problem. Here, we are going to show you How to fix Password reset key error in WordPress?
Reasons for Occurring "Could Not Save Password Reset Key error" in WordPress
First thing of this error, you will not be able to login to your WordPress site. It will keep refreshing the login page.
If you try to reset the password, you will see an error message 'Could not save password reset key in database'.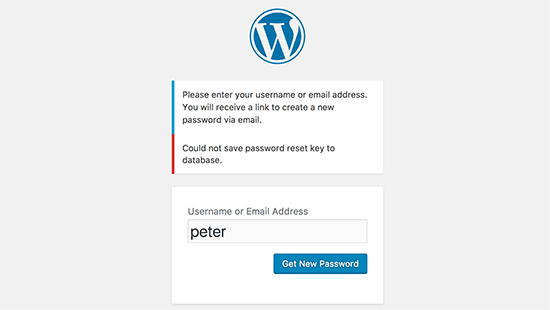 However, if you do not see this error message, then your login failure may be due to other issues.
This type of error message indicates that the WordPress is not being able to write new information into WordPress database. This occurs when your WordPress hosting account has used all the disk space allocated to your account.
Also, your WordPress database size is part of the disk space assigned to your user account. Since you have already used space. You will not be able to add more data.
Also Read: Quick Fix: Mixed Content Error in WordPress

How to fix Password Reset Key Error in WordPress
Here, we will show you how to fix password reset key error step by step:
To fix this error, you have to connect to your website by using FTP client or file manager in cPanel.
After that, go to your/wp-content/uploads/folder and delete some large image files to free some space. Be sure to download those files as backups on your computer before deleting those files.
As FTP stands for File Transfer Protocol. it is used to transfer files from one local computer to a remote website, such as a WordPress blog. It is also used to download files from your WordPress website to your computer or to change files and directories permissions on a remote website.
Also cPanel is also known as control panel which is basically a web hosting panel based on Linux system and provided by many hosting providers. It provides a website all the automation tools to simplify the process of hosting a website.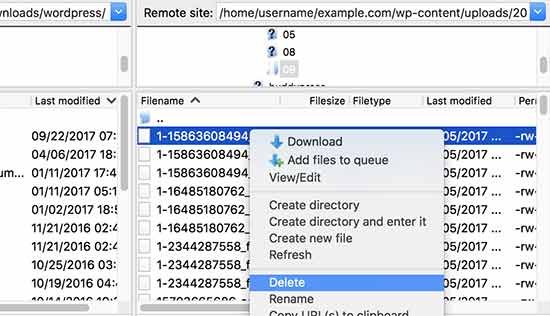 Next, you can visit your WordPress site and try to log in again.
Once you logged in, you can review your WordPress files and see if there are any files that are unnecessary and taking too much space. Mostly these types of files are stored in /wp-content/ or /wp-content/uploads/folder.
Most WordPress users have their cache

plugins

setup in a way which prevents them from purging cached files. Over time these files can consume disk space allocated for your WordPress hosting account.
However, the second common culprit can be your WordPress backup plugins. In case, you are storing WordPress backup files on your server, then all stored backups are taking unnecessary space on your hosting account. You should always store your WordPress backup files on the third-party cloud storage service such as Google Drive or Dropbox.
If you cannot clear more space now, it may be time to upgrade to VPS hosting or even a managed WordPress hosting account.
VPS (virtual private server) are those servers when a server runs many more sites in same time virtual private hosting service provides services to the server each particular site is treated to each machine own machine with its own resources.
A plugin is defined as a type of software that contains a group of functions that can be added to a WordPress website. They are used to provide additional functionality to your application.
CONCLUSION
We hope this article helped you to resolve "Could Not Save Password Reset Key error" in WordPress. If you have any query, let me know in the comment section! If you liked this post, then share it with your peers!
For any other issue, you can also take help from our WordPress support team. For further detail dial our WordPress helpline: +1-855-945-3219 (toll-free).
Read more: