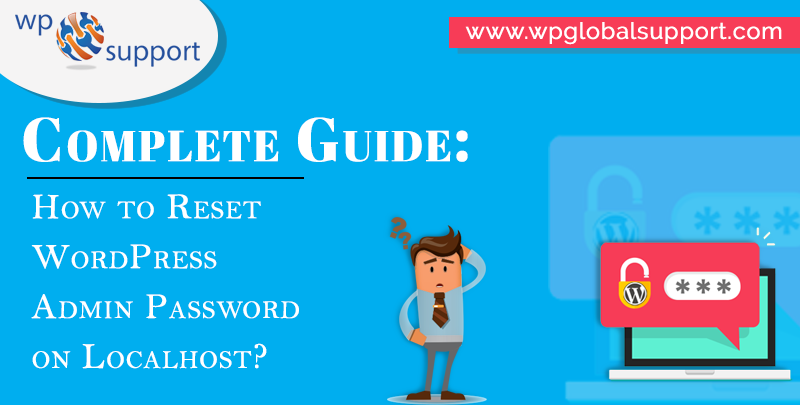 Recently, one of our readers asked us, is it possible to Reset WordPress Admin Password on Localhost. If you are running WordPress on localhost and have forgotten your password, you cannot reset it by email.
Why Password Reset doesn't work on Localhost?
The word localhost is used to describe a local server that is not available to the general public. For example, your personal computer.
A lot of WordPress users install WordPress on localhost (on their computer), to test the changes, design sites, test new plugins and even learn WordPress.The problem is that some beginners may come across.
If you are working on localhost and you forget your WordPress admin password, you cannot reset the password by using the normal password reset option in WordPress.
In order to send emails, your server needs to enable the mail function.
This function is turned off by default on the local server. This means that WordPress will not be able to send a password reset email.
But don't worry, here's we are going to describe a way to reset your WordPress password on the localhost.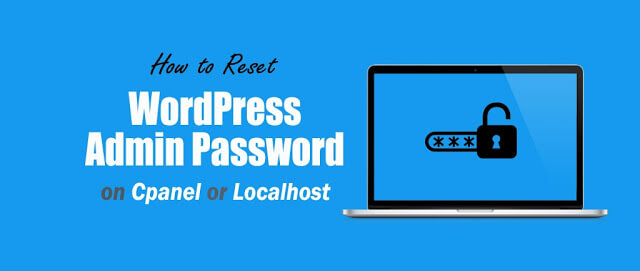 Reset WordPress Admin Password on Localhost
We will be using phpMyAdmin to reset a password on the localhost.
Just go to the phpMyAdmin Control Panel by typing this URL into your browser's address bar:
http://localhost/phpmyadmin/
However, you will be asked to provide your MySQL username and password. Generally, the username is root with no password.
Once you have logged in, you have to choose your WordPress database.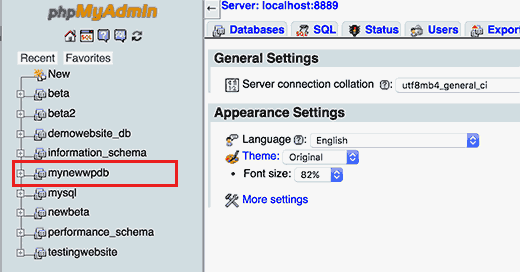 Once you choose your database, you will see a list of tables in your WordPress database.
Go ahead and click the Browse link that is next to the WordPress user table.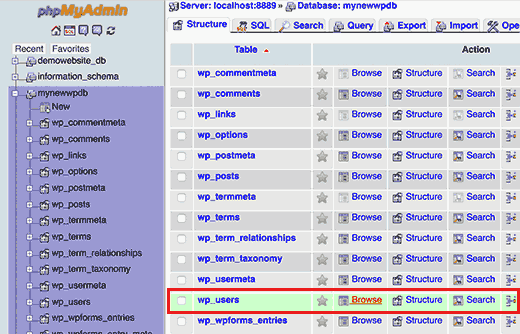 Now, you will see a list of entries in your user table. The number of rows depends on how many users are registered on your WordPress website.
After this, you'll have to click the Edit link that is next to the username of the admin.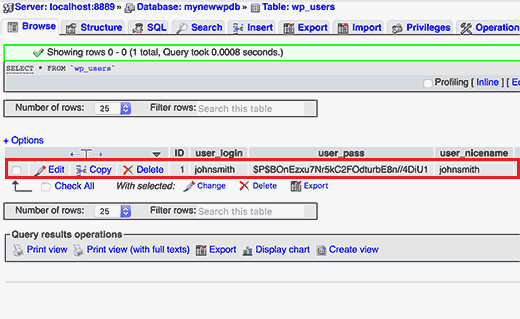 It will open a form where you can edit the information that is stored in the WordPress database for that user.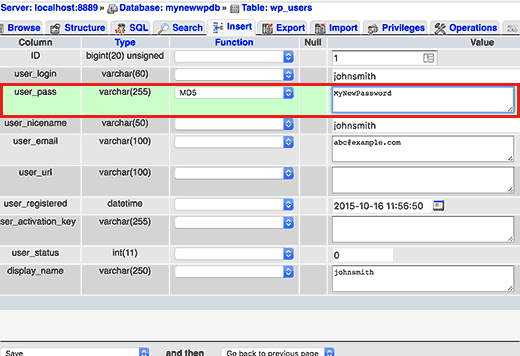 Scroll down to the User_pass field and type a new password in the 'Value' column. Next, you have to choose MD5 in the 'Function' column.
Do not forget to click the Go button to save your changes.
Now you can log in to your WordPress website on the localhost by using the new password.
Summing Up
In conclusion, the WordPress admin password on localhost is a crucial piece of information that grants access to the administrative features of a locally installed WordPress site. It allows you to manage the site's content, themes, plugins, and other settings. However, it's important to note that I don't have access to personal or specific user information, such as passwords.
Resetting a password is very useful and even necessary for your website's safety. For this purpose, you should be very aware of how to update carefully and efficiently with any possible threat to your WordPress Admin.
We hope this way helped you to learn how to reset the WordPress admin password on the localhost. If you have any problem to reset the password, tell us in the comments box provided below! We are very happy to help you. If you liked this post, then please share it with your friends.
This article was brought to you by WpGlobalSupport. We have a team of well-qualified professional who can solve all your problem related to WordPress. Contact us to know more. Dial our wp support helpline: +1-855-945-3219 (Toll-Free).

That's all, thanks
Recommended Blogs: