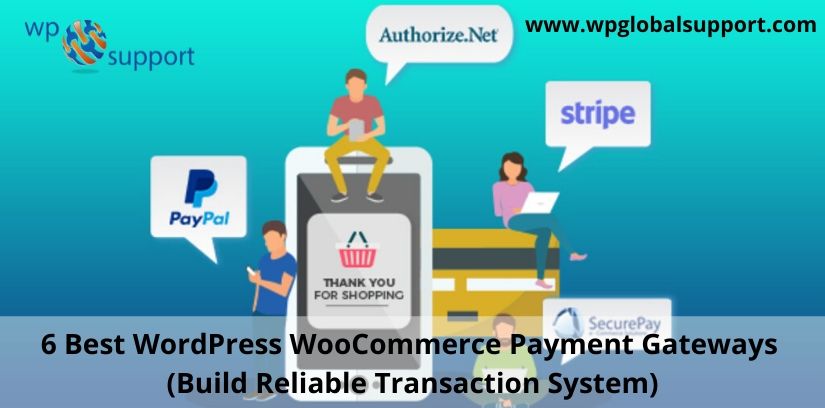 WooCommerce Payment Gateways are implemented for bringing in sales is an important part of an online business, but the most important thing is to choose the right method that will help you to accept payments. If your customers face difficulty in paying, that means that they might leave their cart and with this, you can also lose your sales.
Have you ever thought – most of the online buyers cancel their purchases if the payment options method is not available as per their choice? Therefore, if you wish to run your online business smoothly, then choosing the right payment gateway is crucial for your WordPress WooCommerce store.
Why WooCommerce?
WooCommerce is widely popular e-commerce platform is home to nearly 400,000 sites.
WooComerce lets you create an e-commerce business (store), manage inventory, accept payments, and much more. It comes with almost all the functionalities that you require to open an online store.
A Payment Gateway is a web-based program or service that accepts and processes the credit and debit card payment for e-commerce stores. Further, if wish to sell the services or products over your site, then you need a payment gateway.
How Do Payment Gateways Work?
Well, whenever a buyer orders a product from the e-commerce store, then the payment gateway performs multiple actions to finalize the entire transaction. Which are as follows:
Encryption: The web browser encrypts the data to be sent between it and the webserver of the merchant. Thereafter the gateway sends the transaction data to the payment processor used by the vendor's acquiring bank.
Authorization Request: Now the payment processor sends the transaction data to the card association. Thereafter, the credit card's issuing bank see the authorization request and "approve" or "denied."
Filling the Order: At the payment gateways, the processor forwards an authorization concerning the consumers and clients. And once the gateway obtains the response from the processor, it transmits the same to the interface you are using (a website or any other platform) just to process the payment.
While working over it, here – is interpreted and an appropriate response is generated. An interesting fact to know about it is that the entire process typically takes a few seconds at its most and within the same interval, the merchant auto-fills the order.
There are a few important things to weigh up when choosing a payment gateway
How much does the service cost?
Is the payment gateway available in your country?
What is the checkout process for your customers?
How and in what time interval will your funds be available?
Can you integrate a payment gateway with your chosen eCommerce platform?
Best WooCommerce Payment Gateways For WordPress
Best WordPress WooCommerce Payment Gateways
Amazon Pay payment gateway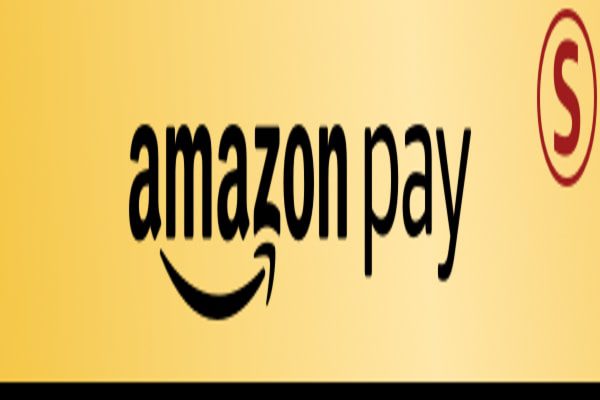 Amazon pay is well versed online payment service that gains much trust among the many Woocomerce sites. A payment gateway that spans across the globe with hundreds of millions of customers.
With Amazon pay, customers can make payments through their Amazon accounts and customize their settings accordingly. This platform also lets the user set only one set of credentials so that they have not to create new accounts.
When we talk about its popularity, then everybody knows that Amazon is a brand name worldwide and that makes its customers feel safer to perform any online transaction as well as Woocommerce site owners to integrate their blog with this payment service.
With Amazon Pay, the seller can also get the benefits of some commission based on the number of transactions with an attractive rate of around 2% and 35 cents per transaction.
Amazon Pay charges you with a processing fee of 2.9% (domestic) and an authorization fee of $0.30, in addition to all the applicable taxes.
PayPal Payment Pro Gateway

If we come to processing payments, then PayPal Payment Pro Gateway is one of the best companies for you. However, by default Paypal standard is integrated into WooCommerce. Further, they have multiple gateways solution – Some of them are simple to use and they are also using the redirection method for payments.
PayPal is one of the most widely and easily accepted forms of payment that is used for the e-commerce store. Further, it offers a simple way to send & request money online.
Continuously, it can hold regular product sales by using the direct method. But cannot process the recurring payments like subscriptions.
Finally, this is the easiest payment gateways to configure. PayPal website is redirected to the customer to make their payment. There is no processing, authorization, and security issues for you to worry about at your end.
At the time of purchasing, customers are redirected to the external PayPal website. This can be the usual downside. It does not support date changes for businesses that prefer to bill all customers on the same day of the month.
In addition, PayPal has no setup costs and no monthly fees. It is already there when you install WooCommerce. Finally, PayPal Standard is ideal for small business owners just starting out.
But it is popular, trusted and easy to use payment option, so I doubt many customers will be confusing to purchase if redirected to PayPal.
PayPal Payments Pro is the paid gateway. It is the big brother of the PayPal payment standard. It is as same well-respected PayPal name, but in PayPal pro, you can handle the card payments from your website.
However, the costs of PayPal Pro is $35/mnth and there is a transaction fee of 2.9% plus 30%.
Some Key Points Of PAYPAL PRO Gateway
Fees are the same.
Add the PayPal trust symbol to your checkout.
It has a monthly fee of $30, but no startup costs.
Add the PayPal trust symbol to your checkout.
It is only available in the UK, US, and Canada.
Buyers never leave your site, giving you full control of the checkout process.
Withdrawals must be manually requested, taking 3-4 days for the funds to hit your bank.
A few of Plugins you can use to integrate PayPal with your WordPress site
Free
Paid
PayPal Pro Hosted ($16.99).
PayPal Pro for WooCommerce ($79).
YITH PayPal Adaptive Payments for WooCommerce ($79).
PayPal Pro Credit Card Gateway for WooCommerce ($29).
Braintree Payment Gateway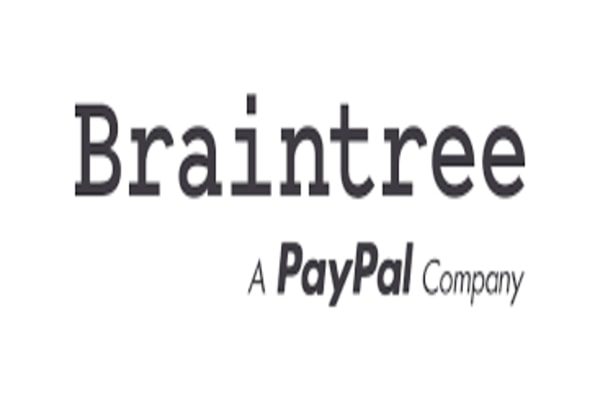 Braintree Payment Gateway is the best solution for you while you are looking for a free option. It is a PayPal company, therefore it can be most trusted for you.
In addition, no monthly fees with Braintree. You can accept payments from PayPal, all Apple Pay, Venmo, credit cards, Android Pay, and also Bitcoin. It has a transaction fee of 2.9% plus 30%. However, your first $50,000 is free (depends on your country).
Further, your customers also have the choice to save their payment details for the easier shopping experience. You can also use Braintree for the Woocommerce plugin for integrating Braintree to your WooCommerce store.
As plugin is defined as a type of software that contains a group of functions that can be added to a WordPress website. They are used to provide additional functionality to your application.
Some Key Features Of Braintree Payment Gateway
Automatic Payment Confirmation.
Easy to use, install, and configure.
Allows all major credit cards.
The gateway is suitable for WooCommerce or WordPress plugins.
To add a Braintree payment method to WooCommerce – It has a very simple clean code.
Stripe Payment Gateway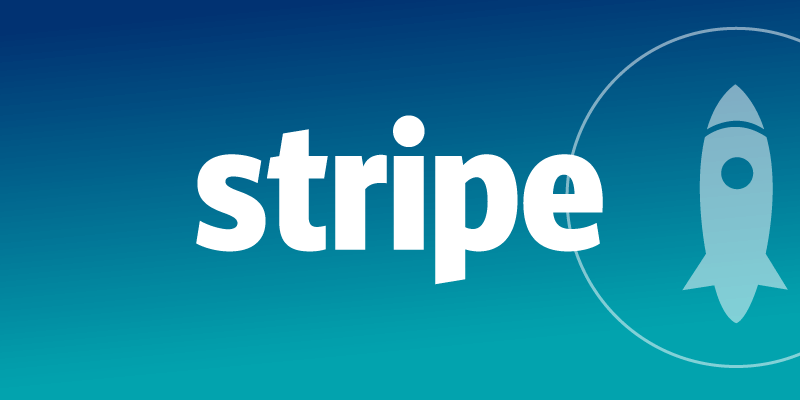 Stripe Payment Gateway is one of the most popular alternatives for PayPal nowadays. It is a fast-growing payment gateway and provides you the opportunity to have on-site payments without the monthly fee.
However, it is also supported by the most popular WordPress e-commerce plugin. This can handle recurring payments. And can process the refunds on its own. There is also a free Stripe WooCommerce extension available.
Furthermore, it processes all the credit and debit cards. And it also accepts Apple pay. However, there is no monthly fee, but it cost a transaction fee of 2.9% + 0.30 percent all over the transaction.
Under PayPal, whenever a customer disputes a charge. It sets you back $15 and if you win a dispute then you get this fee for the refund.
You may accept over 100 currencies that are automatically changed to your default currency? It is one of the best methods for international businesses.
Here are some key points of STRIPE Payment Gateway
2.9% + $0.30 transaction fee.
No setup costs or monthly fees.
Customers can pay using any major credit card.
Money received is transferred to your bank on a two-day rolling basis.
You can use these plugin to integrate Stripe with your WordPress site.
Stripe is currently available in 25 countries, with more expected to be added.
Plugins you can use to integrate Stripe with your WordPress site
Free
Stripe for WooCommerce.
Stripe Payment Gateway WooCommerce Addon.
Paid
Authorize.net Gateway

Authorize.net CIM is a popular choice for multiple businesses. As it comes with various features on its own. The setup cost is $49. In addition, it also has a $20 monthly fee. Towards the transaction fees which are 2.9% and 30%.
Authorize.net gateway accepts all major credit cards and debit cards, PayPal, and also handles the refunds, pre-orders, and subscriptions.
Hence, all the transactions are on-site which somehow means the buyer will never leave your site. And also means that you will need to have an SSL certificate installed in your setup.
Where SSL is Secure Sockets Layer, is a standard technology for establishing security by created an encrypted link between a web browser and a server.
In price, you too get an Advanced Fraud Detection Suite. Consequently, a quick-sync along with QuickBooks. To make the accounting side of your business a little easier than all.
Whereas, you can accept international transactions from customers. From the worldwide and can use plugin process refunds automatically from WooCommerce setup.
Key points of Authorize.net payment gateway
On-site checkout process.
2.9% + $0.30 transaction costs.
Available in US, Canada, Australia, UK, and Europe.
Customers can pay using any major credit card and PayPal.
Plugins you can use to integrate Authorize.net with your WordPress site
Free
Authorize.Net Payment Gateway WooCommerce Addon
Paid
WooCommerce extension for Authorize.net CIM ($79).
YITH WooCommerce Authorize.net payment gateway ($79).
Authorize.net Credit Card Gateway for WooCommerce ($29).
2Checkout Payment Gateway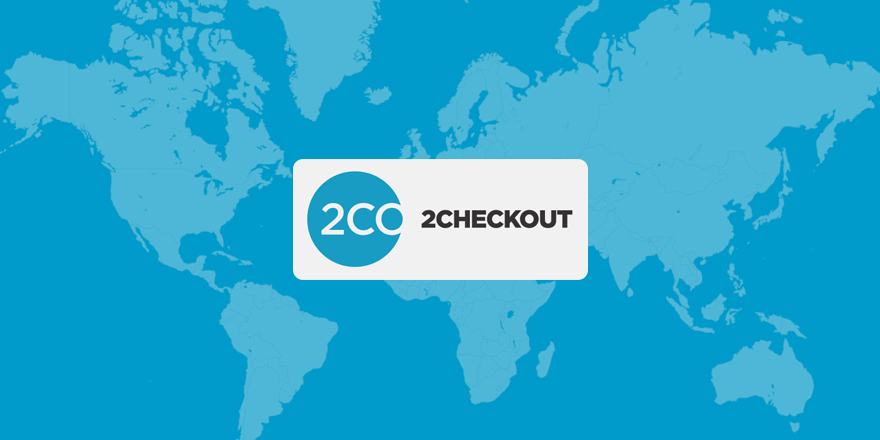 2Checkout is one of the most popular payment gateways. Further, it can accept PayPal, debit and credit cards with no additional fees. However, in the event of a chargeback, a fee of $25 will be charged. There are no setup fees and no monthly fees.
Continuously, 2Checkout's international payment services are available to consumers and merchants across 200 countries. It lets customers make purchases in 15 languages and 87 currencies. Conversion to your home currency incurs an average fee of 2-5% above the daily bank exchange rate.
Furthermore, there is no SSL certificate is needed for your site. Thereafter, once the order is confirmed, then the user is taken to the thank you page.
You can read our guide on how to add SSL and HTTPS on WordPress Websites.
Plugins you can use to integrate 2Checkout with your WordPress site
Paid
2Checkout Plugin ($79).
2Checkout Inline Checkout ($79).
WooCommerce 2Checkout Gateway + Recurring + Inline Payments ($29).
Some other WooCommerce Payment Gateways
On your site with First Data, your customers easily and Let your customers easily and ideal check out. Customers can securely save their payment method to their account for easier checkout and you can accept all credit cards.
It supports WooCommerce subscriptions and preorders, and you can process automatic refunds from within WooCommerce. To ensure your customer credit card details are safe, an SSL certificate is required.
You can accept online payments from over 190 countries with Payza. It is free to sign up and no monthly or yearly fees. Customers are automatically redirected to Payza's secure servers for payment. After paying customers are redirected back to your site.
Don't need to spend time, installing and managing SSL certificates and undergoing costly. PCI compliance and can focus on selling more goods and services.
PCI (Payment Card Industry) has made the website responsible for adhering to the Data Protection Standards (DSS). Any merchant who stores or transmits credit card data must be compatible with PCI DSS.
Customers can pay through Payza e-Wallet or by credit card. You can accept credit card payments from anyone using Visa®, MasterCard®, American Express®, Discover®, and JCB. Transaction fees are 2.90 % + $0.30 USD per transaction, they are the same for every country.
Wirecard payment gateway adds the integration of more than 12 payment methods. It will permit you to accept and integrate payments from all credit and debit cards, PayPal, GiroPay, iDeal, SafeCard, Mobile Payment (paybox, Orange, T-Mobile, tele.ring, A1) and much more.
After picking all the needed products, the user will select the payment method he wants to use the Wirecard options.
Then he will be redirected to Wirecard secure servers to make the payment. When the payment is completed, the customer is returned to your store and presented with a "Thank you/Receipt" page. No SSL certificate is required to be installed on your site. It's free to signup and no monthly fees.
It is an online currency that lets transactions via the WooCommerce store. EgoPay Gateway requires the customers to have an account on EgoPay. It offers multiple wallets and you can deposit into your account or withdraw from it.
---
Bottomline
The good WooCommerce payment gateways are the ones that continuously work efficiently for you and your customers. In this blog, we have mentioned the best payment gateways and it's up to you to decide which one is best as per your business needs.
To get instant support for WordPress and Woocommerce then just feels free to contact our Toll-Free number +1-855-945-3219. We will be happy to help you.