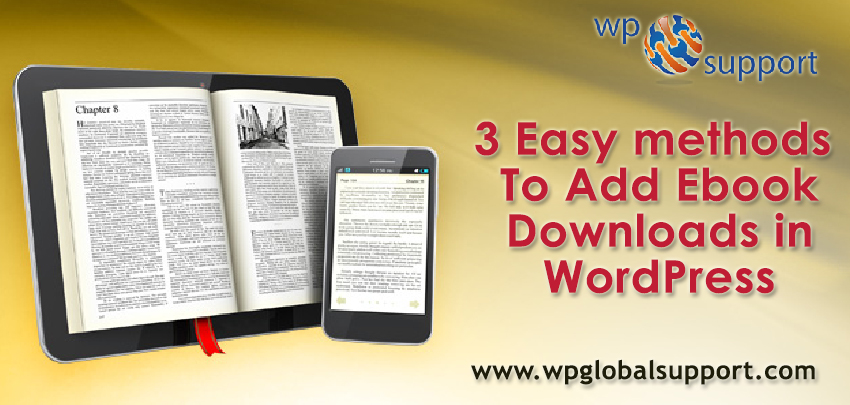 WordPress ebook or WordPress PDF downloads functionality is a perfect way to add different contents and documents to your website. You can easily serve the needs of your audience.
WordPress makes it very easy to upload your ebook files in PDF format and make them available for download. Also, you can sell your ebook or use them to make more email subscribers.
In this guide, we'll explain how to add ebook downloads in WordPress website and also how to make a profit of your ebook.
Methods to Add Ebook Downloads in WordPress
There are some simple methods to add an ebook download in WordPress. Which are as follows:
Method 1: Direct Ebook Downloads in WordPress Post
The first step in this process is adding files to your media library. The direct Ebook downloads permit you to upload your ebooks and add a link and allowing users to download to your WordPress website.
To add ebook downloads, there are some simple steps. They are as follows:
First, you have to edit the post or page where you want to add the ebook download.
On this page, click on the Add Media button.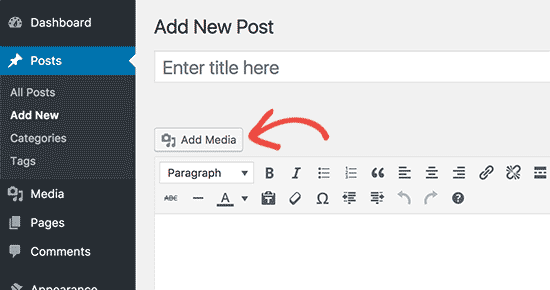 Now, you will see a WordPress media uploader popup. Where a popup window is a child window that requires users to interact with it before they can return to operating the parent application. To upload the ebook, you have to click on the 'Select files' button.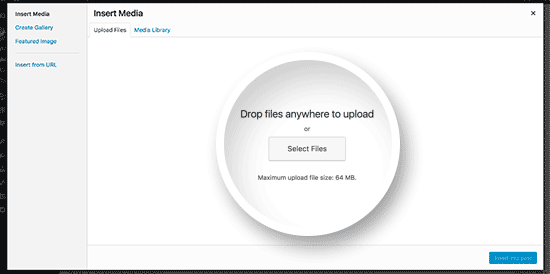 Once your file will be uploaded, you will be able to see your ebook file selected. If your file is in the PDF format, you will see a thumbnail preview of the first page of your ebook.
On this page at the right-hand side, you can also add the title, caption, the description for your ebook.
Also, you can select how you want your ebook to be linked. It will link to the file itself and that is the option you want.
Last, click on the Insert into post button to add your ebook download into the post. As where the articles posted by the admin of a WordPress site are called posts.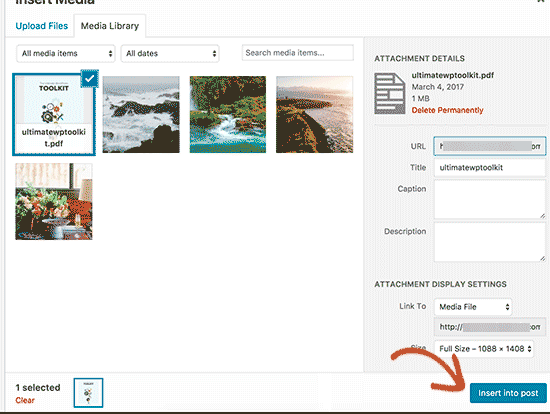 Now, you have successfully added your ebook file download into the WordPress post.
If you visit your website to see it then your ebook download link will be seen like this: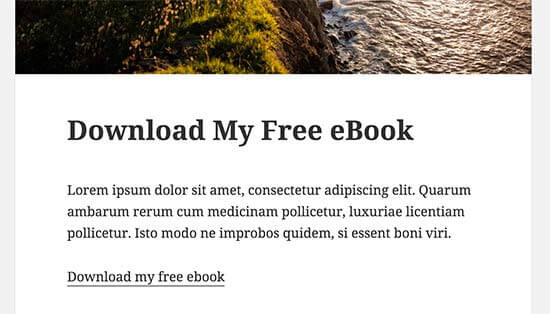 Method 2: Add Ebook Downloads in WordPress via Plugins
There are some other valuable plugins for adding WordPress ebook downloads to your site. As plugin is defined as a type of software that contains a group of functions that can be added to a WordPress website. They are used to provide additional functionality to your application.
1. WordPress Download Manager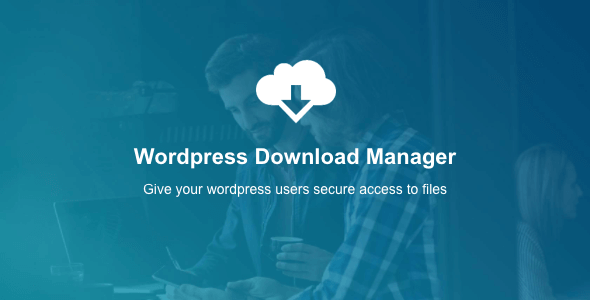 WordPress download manager offers you drag and drop file control and attach the files directly from your server. As server is a software which receives your request for accessing a web page. It comes with WordPress ebook and PDF downloads for your site.
WordPress download manager will grant you an e-commerce management system with extended functionality and capacity. You can simply upload this plugin to/wp-content/plugins/directory and activate it.
It will provide you with Google Drive and DropBox support for storing files, password and captcha protection, as well as the possibility to control the audience.
2. Simple File Downloader

Simple file downloader is free to file uploading and downloading management systems for your ebooks. You can create Add Download button after the plugin is activated.
With this plugin, you can embed downloadable files manually via a shortcode. Shortcodes are those special functions/tags that allows the user to quickly and easily pull related bits of mentioned functionality into their content.
Simple file downloader is quick and more responsive that allows your users to download files in any format.
3. Easy Media Download

Easy Media download is the next amazing ebook downloads plugin. It offers free and more flexible applications to download digital products for your audience.
After installation and activation, it enables you to add a download button in any post or page. You can start it by going to the Admin dashboard, and then Plugins>>Add new.
As, Admin has full power over the site and can do everything related to the administration of the site. Administrators can create more Administrators, invite new users, remove users, and change user roles. They have complete control over page, post, uploaded files, comments, settings, themes, imports, exports, other users, of any site.
Using these plugins you can add an eBook download to your WordPress posts or pages and it will work for the most users.
If you want to use for ebook download to grow your email list, boost conversions, and get more traffic then try the method given below:
Use Ebook Download to Get More Subscribers
To get more subscribers, you will require OptinMonster. It is a lead generation software that helps you to get more email subscribers. However, OptinMonster has its tools to build beautiful forms asking users to perform an action before sending them to the ebook download. This marketing technique is known as content upgrades.

Thus, you offered free bonus content to users in return for a small action like signing up for your email list.
Sell Ebook Downloads in WordPress
WordPress permits you to build your online store using WooCommerce. Thus, by using this you can sell your ebooks on WordPress websites.
However, it is a powerful and easy to use WordPress e-commerce plugin. So, you can install it on your existing WordPress website or also build a new online store to sell ebooks.
You can sell on both the physical goods and digital downloads. It supports popular payment gateways so, you have no need for programming or technical skills to set up.
As where payment gateways are implemented for bringing in sales is an important part of an online business, but the most important thing is to choose the right method that will help you to accept payments.
Conclusion
We hope this beginner guide will help you to add ebook downloads. Still, if you have any problem, tell us in the comment section. We are happy to help you. If you liked this post, please share it with your peers.
If you have any WordPress questions feel free to ask us as you can get our expert advice. For the same, our support team is always ready to deliver WordPress Customer service. Just dial our WordPress support phone number +1-855-945-3219 (Toll-Free) to know how our professionals can help you.

That's all, thanks!