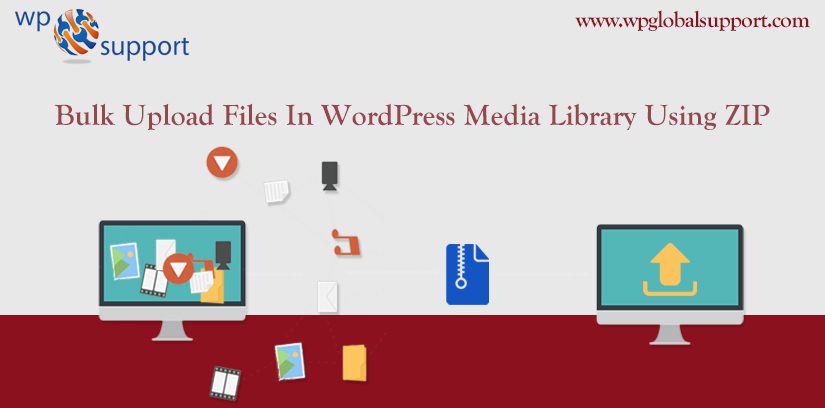 Struggling in How to Bulk Upload Files to WordPress Media Library using ZIP? So, users don't worry. In this blog, we have shown you the best ways to solve this issue. ZIP is an archive file format that supports lossless data compression. If you do not feel comfortable with FTP method then we found a neat bonus plugin called Upload Media by Zip for doing this.
The .ZIP file may contain one or more files or directories that may have been compressed. This format is now supported by many software utilities other than PKZIP.
And it too permits a number of compression algorithms, though DEFLATE is the most common among them. Hence, the very plugin allows you to upload a single ZIP folder.
Consequently, when you upload that ZIP file the plugin will itself extract all the files which it contains inside.  And register them to the WordPress library.
Bulk Uploading Files in WordPress Media Library Using ZIP
Let's run through the process of how to upload files using ZIP.
Install and activate the plugin. If you don't know then take a look at how to install a Plugin in WordPress? After activating you will get a new upload and extract ZIP archive option in your WordPress Website Editor.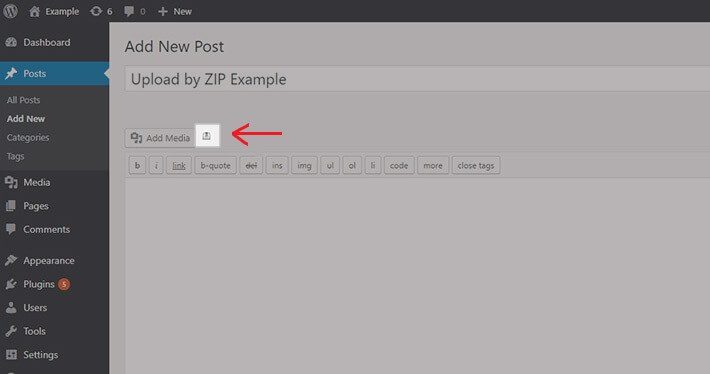 However, if you press that button. Then you may select your ZIP file and whether or not to delete the ZIP file after uploading from your PC.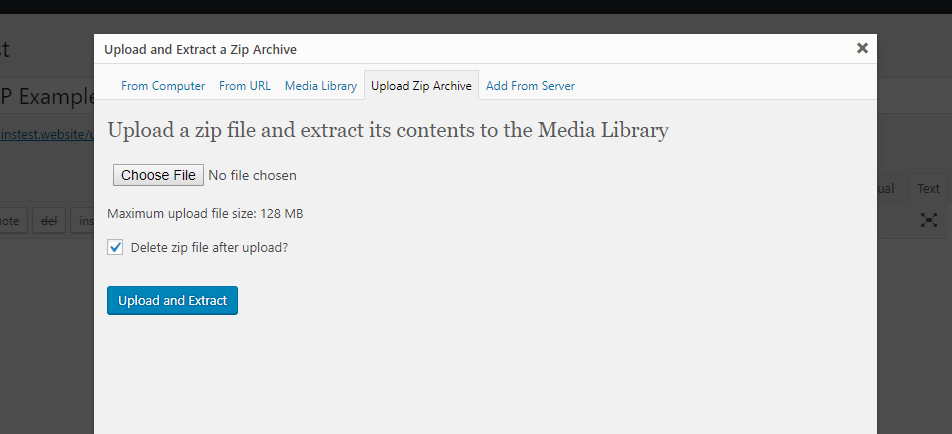 Thereafter, you will be looking at a success message of all the files that were extracted on your working window page.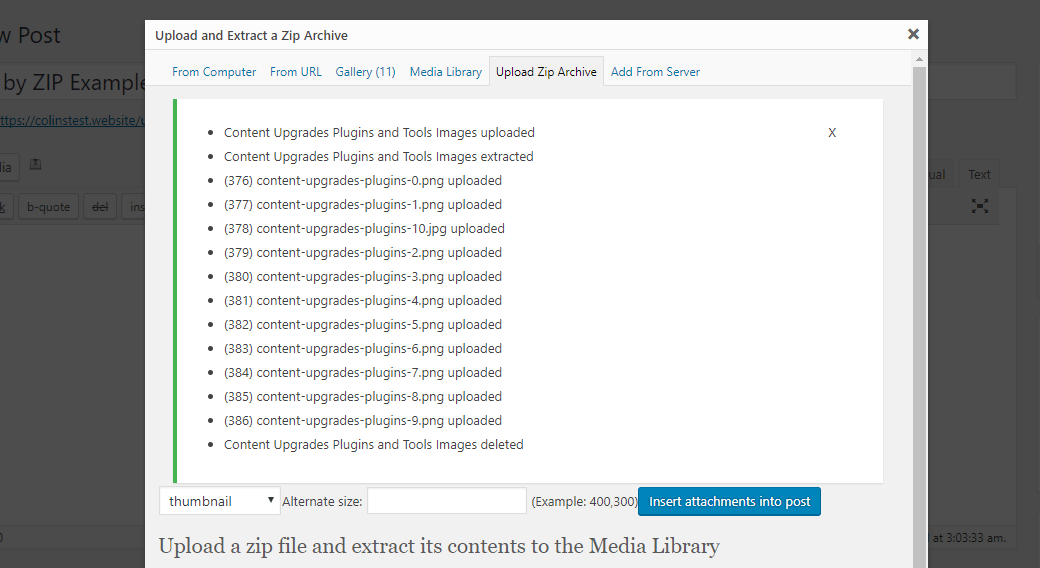 Thus, all the files which you have uploaded just in the same manner. Are itself attached to the very post you are working on?
Whereas, you may also upload a ZIP file outside the WordPress Editor. For this, you have to follow the path as Media → Upload Zip Archive.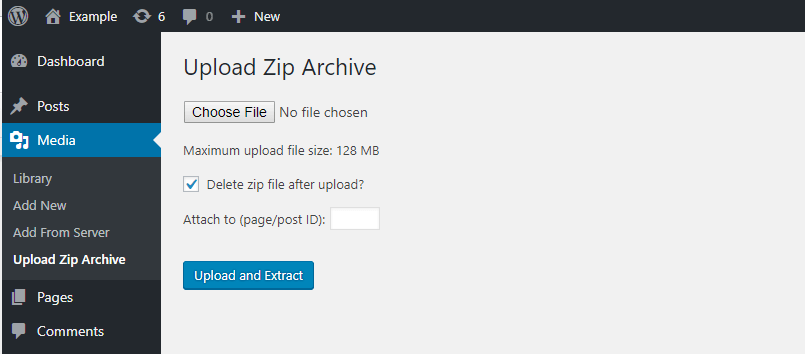 The very plugin does not provide you quite much flexibility as FTP. But it is easy in use and will definitely save out your little bit time. If you find yourself often working with ZIP files.
FINAL THOUGHTS
Having the knowledge about How to Bulk Upload Files In WordPress Media Library using ZIP can save you time. Whenever you are working on your another WordPress Website.
We hope this blog helped you. In addition, keep an eye on the very blog and our website www.wpglobalsupport.com as: We will be adding more resources for WordPress in the coming weeks.
Need Instant Support related to WordPress, dial our WordPress Technical Support number + 1 844 275 0975(Toll-Free). One of our WordPress Expert will help you to resolve your issue and guide you promptly.
READ MORE: