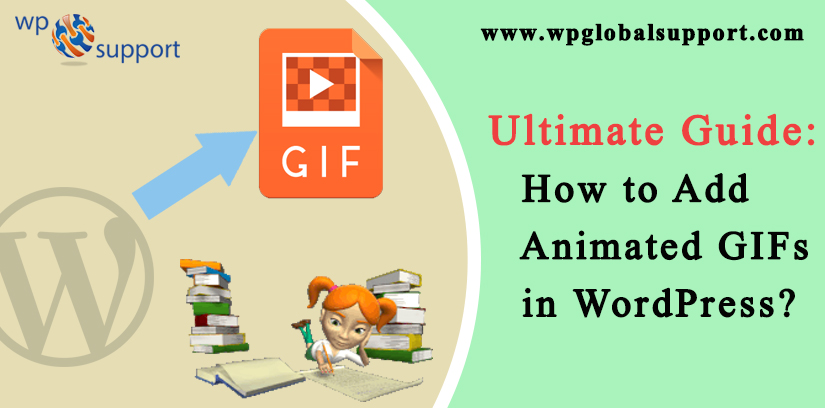 Do you wish to add Animated GIF's in WordPress blog posts? Occasionally when you want to add animated GIF in WordPress, it loses the animation and appears as a plain static image.
Animated GIFs are not only about memes. Also, they can be very easy to take actions on the screen for a software tutorial or for comparing before and after shots.
Here, in this today's post, we are going to show you how to properly add animated GIFs in WordPress.
Why Animated GIFs Become a Static Image in WordPress?
WordPress also comes with an easy to use media uploader. Also, it allows you to add images to your WordPress page or post. When you upload an image by using the Media Uploader, WordPress creates automatically several copies of that image in various sizes.
As pages are like posts. Pages can be managed in a hierarchical structure in WordPress and the articles posted by the admin of a WordPress site are called posts.
Here, we will show you the three default WordPress image sizes: Thumbnail, Medium, and large.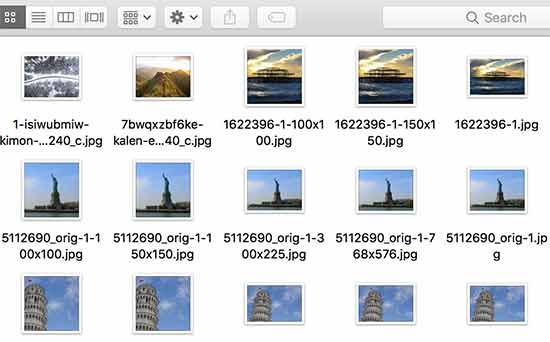 When you creating new image sizes for the animated GIF, WordPress only saves the first frame of GIF. Now if you add the size of any image in your post or page, then they will be static GIF image with no animation.
Let's take a look at:
Adding animated GIFs in WordPress without losing animation
Properly Adding Animated GIFs in WordPress
Firstly, you have to edit the page or post where you want to add animated GIF and then click the Add Media button.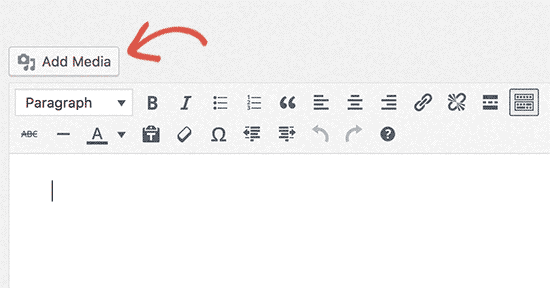 It will bring up WordPress Media Uploader Popup. you have to click the upload files button and then choose the animated GIF file from your computer to upload it.
A Popup window is a child window that requires users to interact with it before they can return to operating the parent application.
When a file is uploaded, then choose the 'Full size' under the 'Attachment Display Settings' section on the right.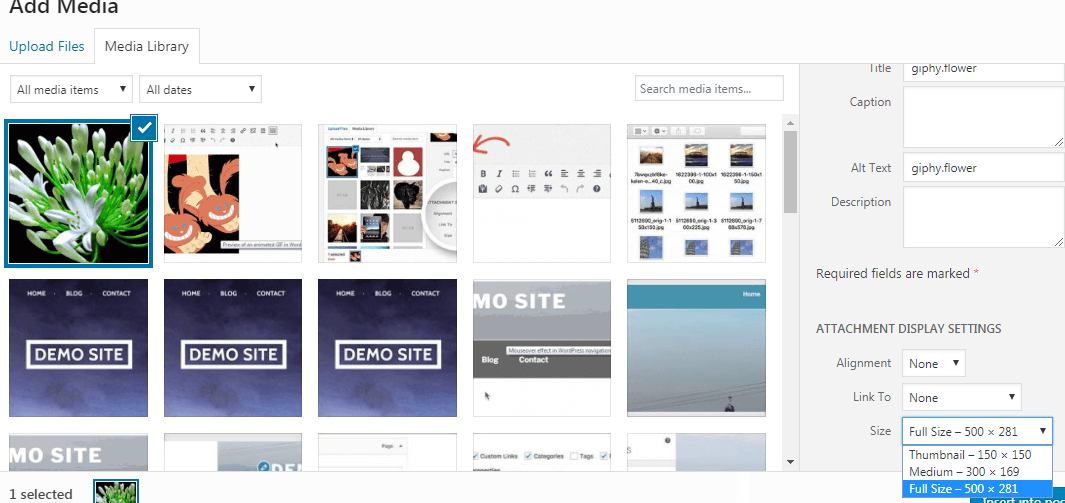 Next, click the 'Insert Into Post' button to continue.
Now, WordPress will insert your animated GIF into the post editor.
This full-size image is the original animated GIF that you uploaded to WordPress. Now you will be able to see the animation immediately in the visual post editor.
As the visual editor is the default mode for WordPress.com blogs and looks very similar to a word processor. The visual editor icons allow you to format text, change font alignment, insert bulleted and more.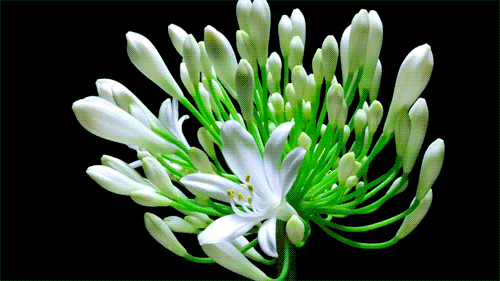 Now you can continue to edit your post or save to preview it.
Bonus Tips to add Animated GIF's in WordPress
Animated GIF images are generally larger in file size in comparison to other image files. The reason for this is that there are many compressed images used as frames to create an animation.
Adding many GIF pictures to WordPress page can slow down your website.
If you use Giphy to find animated GIFs, you can find Giphypress plugin to be very useful. This plugin allows you to search Giphy database from your WordPress Admin area and then add GIF without leaving your WordPress website.
A plugin is defined as a type of software that contains a group of functions that can be added to a WordPress website. They are used to provide additional functionality to your application.
Where admin area is also known as the administration area in WordPress website where only an authenticated user can make changes.
As WordPress Admin has full power over the site and can do everything related to the administration of the site. Administrators can create more Administrators, invite new users, remove users, and change user roles.
Conclusion
Here, We have discussed How to add GIFs in WordPress.
Often, we concluded its definition, why animated GIFs become a static image in WordPress, and how to add it? Read the above steps carefully and add the animated GIFs.
We hope this blog helped you. If you have any query related to this, use the comments section.
Talk to our WordPress Customer Service in case of any assistance, dial + 1 844 275 0975(Toll-Free). We will be pleased to help you.
Read Some other Blogs: