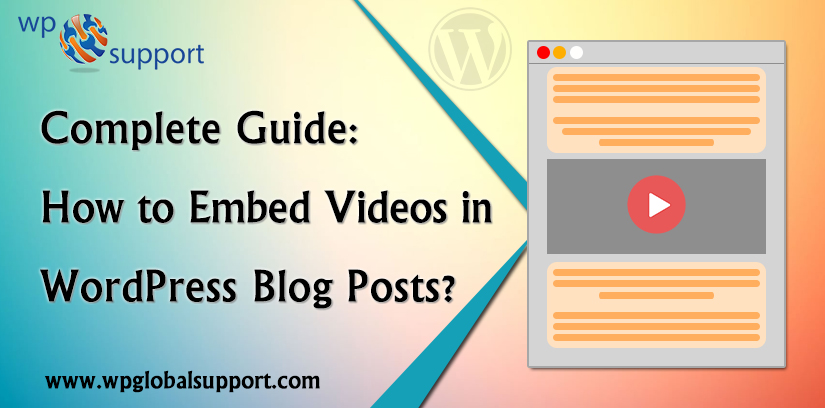 Are you facing problem while embedding videos on your WordPress website? Well keep reading this article. We will explain how you can easily embed the videos on your site in WordPress
It is a fact that our brain can process visuals much quicker than it can text. Videos can extend even beyond verbal and nonverbal communication by including visual aids like images and footage, which makes it more interesting & provide entertainment. This is the reason why video content works better than text.
Watching YouTube videos give us a gist of knowledge & hence lots of people & hence lots of people want to embed video in their WordPress blog or posts. Keeping all these things in mins we are going to show you a way to embed videos in WordPress blog posts.
Read Also: Ultimate Guide: Embed a Facebook Video in WordPress Website
Simple Way to Embed Videos in WordPress Blog Posts
To get started you have to head over to WordPress dashboard. You can either embed in any old post or create a new post embed videos.
While you're in the visual editor area, You have to visit the video on YouTube that you want to embed. You can find the video url by going to the YouTube video that you want to watch.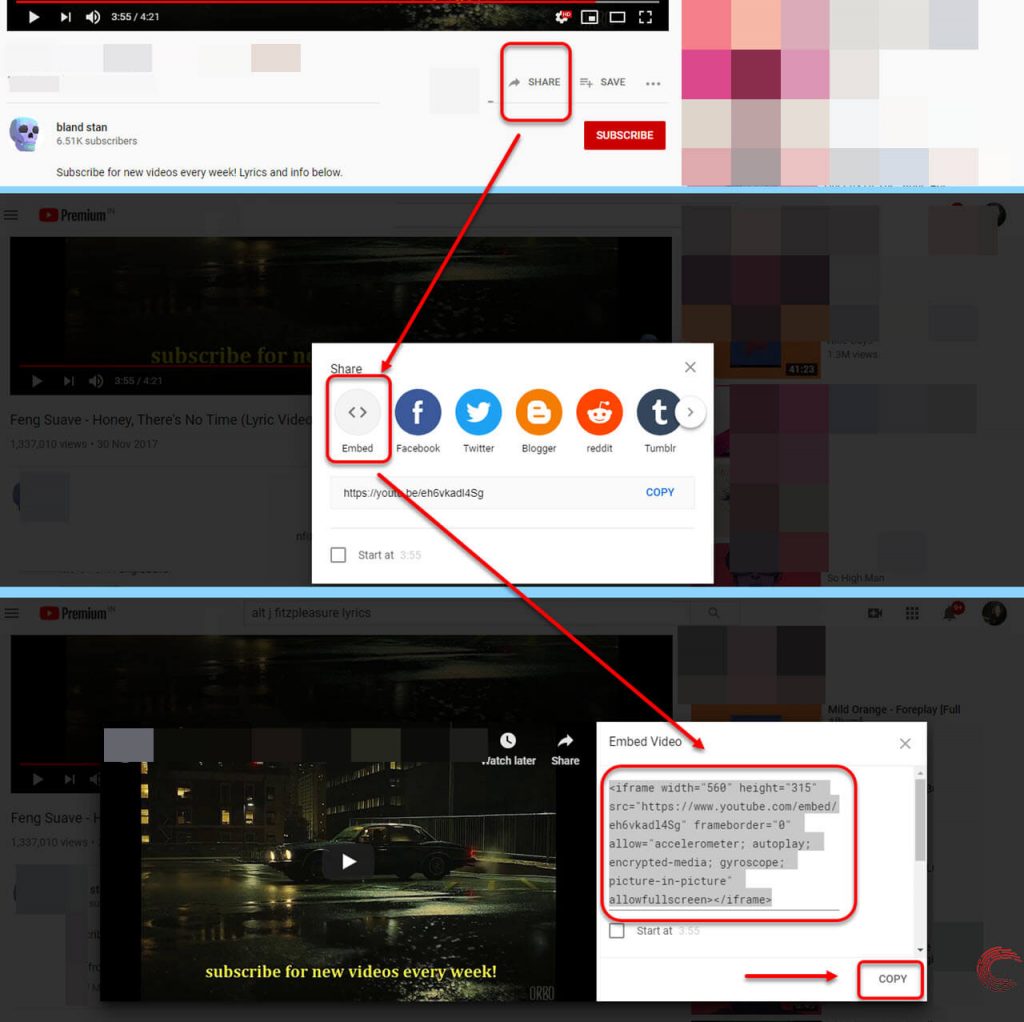 Below the video, checkout a the right side & click on share. The very first option you wll find is to embed. Just click on that, highlight code & do right click on copy.
Head back over to your WordPress dashboard, make sure you're on a new line, and then right click, and paste. As soon as you paste it should automatically bring in the information so you can see that the video is working in your post.
Now all you have to do is click publish or update if you're working on a post and then you can click on the link and see it in action. Super easy way to do that.
How To Embed Videos In WordPress Using Gutenberg Editor?
The Gutenberg WordPress editor is a new page builder. The entire editing experience has been rebuilt for media rich pages and posts.
By default Gutenberg editor, gives you option to embed videos from 3 sites – YouTube, Vimeo & VideoPress. Just click on any of it. It will say you to Paste a link to the content you want to display on your site.
Just enter URL to embed & click on the embed button. It will automatically fetch the content & the videos will be available to display on your WordPress site.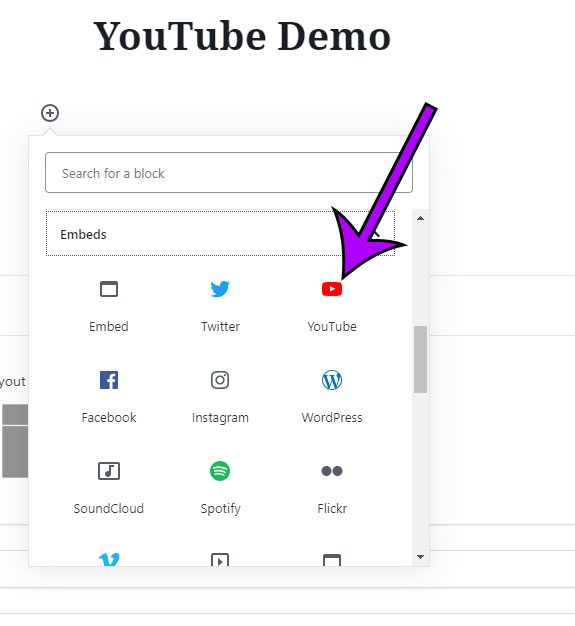 ---
Adding videos to your website is a great way to help with user engagement and lets them know a little bit more about what you're talking about using video.
We hope this post helped you to embed videos in your WordPress blog posts. If you have any problem related to this, let me know in the comment section below.
If you liked this post, please share it with your peers.
If you want to get instant WordPress Support you can dial +1-855-945-3219 (Toll-Free). Our technical support team will help you instantly to resolve all your issues.
Read More Blogs: