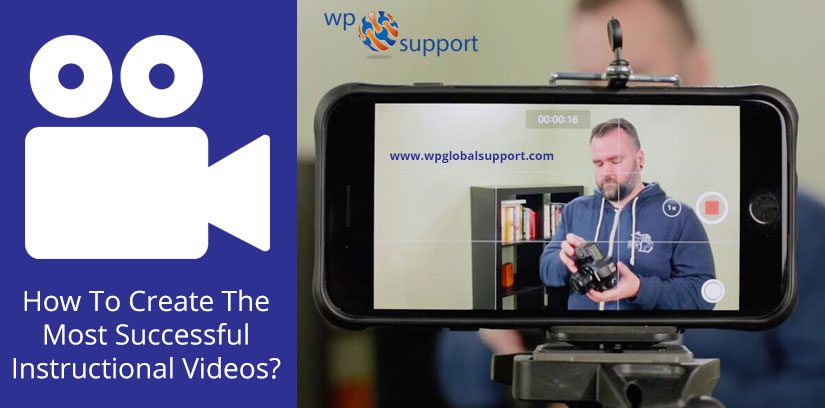 If you are working as a Software training or support professional or running a WPLMS website, you will be well aware of the importance of creating engaging content that comes helpful for the users.
As it comes up from research conducted by TechSmith Study, more than 50% of the tech users are watching 2 or more `instructional videos in a week. This implies a perfectly crafted Instructional Video is the best way to help your users.
As you can avail of the best online intro maker, creating such videos is not a stiff task. Creating Instructional Videos is a smart act as it enables users to get a better insight on information as well as retain the maximum knowledge.
Here comes your guide that will help you to create the most engaging Instructional Videos.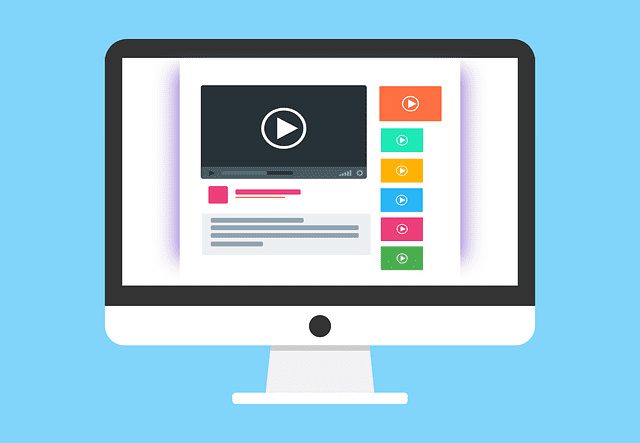 Tips for Creating Effective Instructional Videos
1. Ensure that your contents are relevant
No matter if you are making an instructional video, or an intro video or any such resources, what matters the most is the quality of the content. While engaging and compelling video can boost engagement with the viewers, irrelevant content with unauthentic facts and figures can churn the viewers away from the video within the minimum time.
Good training always focuses on the audience first. Prior to creating engaging videos, ensure that you are using quality and relevant content on your videos. Before getting started with creating such videos, you need to ask your audience the following questions:
Topics and Subjects that your audience aspire to learn the most
What drives them to collate knowledge about these topics?
What are the common problems that your audience is facing?
What can be done to motivate the audience?
After you have relevant answers to these questions, designing relevant content for your video becomes a hassle-free task for you.
2. Focus on engagement with your target audience
Recently, while, on the one hand, the frequency about viewing the informational and instructional videos has increased significantly; however, the majority of the users skip a video midway. The fact is, the audience turns off from a video when they find that the video is not delivering the information they expect, or they find the content is boring. This validates the fact the videos with quality content comes highly effective in training and teaching. However, it is important that the audience finds the content relevant, engaging, as well as entertaining.
As cutting-edge technology and tools keep evolving, there will hardly be any reason to still stick to boring and static videos. You cannot afford to opt for any videos that may not ensure adequate engagement with the audience. Fortunately, in modern times, you can utilize various modern techniques that will surely make the videos the most engaging one.
3. It certainly makes a sense to utilize the B-Roll
This is basically a supplemental footage editing tool that adds more value to the videos. Adding this tool to the videos is very simple, and you will never face any hassles and hardships in accomplishing this plan. Deploying this tool, you can present the same videos in a unique and in a more engaging manner as the tool splits the traditional one-shot camera. Most importantly, using this tool, you can give a fresh look to the videos and boost the overall quality of your resources.
This tool, while supplemented, needs to be related to a primary topic that helps in building better understanding, maybe through supporting or context ideas as well as offering reference visuals. Though this tool primarily focuses on Video footage, however, it still includes animations, photos, charts, as well as infographics and various other resources.
4. Why not include some interactive resources?
Interactive resources can go a long way to boost the extent of engagement of the audience with your videos. For instance, it is possible to include quizzes into the videos straightway. This will encourage better participation and higher engagement of the viewers. In addition, it will aid in making the communications all the more transparent and clear, ensuring that viewers will never have issues in understanding the videos. You can use the YouTube video intro maker to customize the videos in this manner.
Likewise, you can consider including Hotspots that are highly interactive content that comes embedded within your videos that viewers can easily click on. This interactive tool will allow the users to engage with your videos better and have real-time interaction with your videos. This enables the users to delve deeper into the content, learning about any topic in a much detailed manner, launching a web page as well as replaying any selected part of a video.
5. You don't have alternatives than keeping the video fresh
Most importantly, you require keeping the videos fresh, or the audience will be churned-off from your videos within the minimum time. In that regard, you may consider using different angles of the camera, inserting on-screen texts, as well as trying to provoke and engage thought from your viewers by including relevant and engaging movie clips. However, refrain from doing overdoing things, trying too many things at a time, as it is likely to trigger confusion in the minds of the viewers. As such, you must focus on keeping the videos fresh.
6. You require knowing your target audience in depth
No matter what trick you are going to play, you don't have options other than doing things in a manner that will match the tastes and choices of your target audience. As such, the first thing that you need to do is to have a piece of in-depth knowledge about the profile of your target customers. Once you know your target customers, it will become easier for you to customize the entire video in a manner that will surely get the maximum engagement with the viewers.
7. Track the results constantly
You are required to track your videos constantly, so that you can modify the videos, in case the videos are not performing to the desired extent. On the other hand, when you monitor your videos constantly, you can constantly evaluate the performance of your videos, getting the maximum engagement with your target customers.