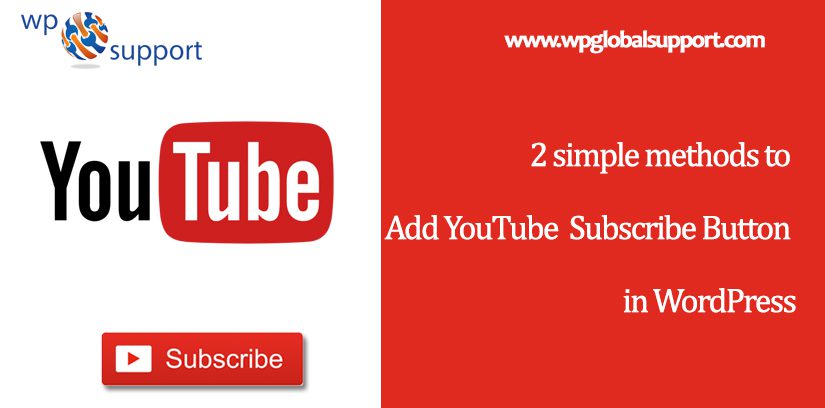 In the past, we covered a list of the Top 5 Free YouTube Plugins for WordPress Websites,s and in this guide, we'll illustrate to you how to add a YouTube Subscribe button in WordPress using our 2 simple methods.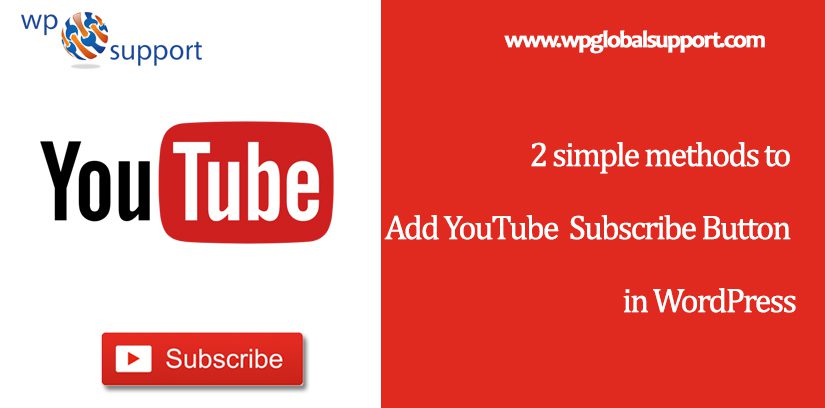 If you want to get more subscribers on your YouTube channel then having a subscribe button on your blog makes it simpler for your visitors to find your videos and subscribe to your channel. It doesn't matter how great your videos are and no matter how often you upload new episodes to Youtube.
Watching YouTube videos give us a gist of knowledge. You will possibly struggle to get new subscribers.
Online videos are just an excellent source of entertainment but are also equivalent to a means of education, marketing, awareness, etc. So, creating your video website with WordPress themes has certain reasons as these themes are literally easy to apply.
Videos can extend even beyond verbal and nonverbal communication by including visual aids like images and footage, which makes them more interesting & provide entertaining.
You can also think about promoting your video channels on your site to obtain more subscribers. WordPress & YouTube are two different platforms as both of them do fully different things, but they share something in common. They both gain popularity on the web continuously.
Where a WordPress theme is a group of stylesheets and templates that are used to describe the appearance and display of a WordPress site. Also, WordPress Templates are those files that control how your WordPress site will be displayed on the Web.
There are various techniques you can utilize for promoting your Youtube channel to the public, but we are not going into details yet. In spite of that, we are going to focus on adding a Youtube subscribe button to your WordPress site.
Methods to Add YouTube Subscribe Button in WordPress
So let's have a brief look at the two methods:-
Method 1: Manually Add YouTube Subscribe Button Code
First, visit the YouTube subscribe button page on the Google Developer's website.
On this page, you will require to enter your YouTube channel's name and select a layout, theme, and subscriber count option.
It will show a live preview of how your button will look on the website. After you get satisfied scroll down to copy the embed code.
Next, log in to the WordPress admin area of your site and go to Appearance » Widgets.
As the Admin Area allows you to create and manage posts, pages, menus, and media, change styling in the form of themes, add functionality in the form of plugins, and much more.
After that drag and drop a text widget to your widget area. Where Widgets allow you to add content and features to your sidebar without writing any code.
Next, paste the YouTube subscribe button code inside the widget.
Don't forget to save your changes once you are done and visit your website to see the YouTube subscribe button in action.
Method 2: Use Plugin for adding a YouTube Subscribe Bar
Another way to add a YouTube subscribe button on your website is by adding it below every YouTube video on your website. As this offers additional exposure and can help you well to increase your subscribers.
Firstly install and activate the YouTube Subscribe Bar plugin. If you need additional help for installing the plugin then read our guide on how to install a Plugin in WordPress.
After activating the plugin you need to go to Settings » YouTube Subscribe Bar for adding your YouTube channel ID.
Just style the button layout, select a button theme, and show the subscribers' count.
The YouTube subscribe bar plugin lets you add some text to the button and edit its styling.
You can also use this area for adding a call to action like "Subscribe to My Channel".
Make sure to click on the Save Changes button to save your settings after you are done. This plugin will automatically show your YouTube Subscribe bar below every YouTube video on your website.
The YouTube Subscribe bar will show the videos on your channel and third-party channels. So that you can share useful video content on your site and get more subscribers on your YouTube channel.
Important Note: The YouTube subscribe bar plugin only works with oEmbed videos. And it will not work with videos embedded using iFrame.
Final Thoughts

Now it's a wrap for this post and we have discussed the two methods to add YouTube Subscribe Button in WordPress.
Method 1: Manually Add YouTube Subscribe Button Code

Method 2: Use Plugin for adding a YouTube Subscribe Bar
You can use any of these two methods according to the requirement.
Your comment is far precious to make this article more resourceful. So do not forget to leave your opinion. Offer a chance to your friends and followers to think of the article by sharing the post with your social circles.
In addition, keep an eye on the very blog and our website www.wpglobalsupport.com as We will be adding more resources for WordPress in the coming weeks.

WordPress Website Maintainance is not a hard work to implement, what important is developing a habit of checking certain things regularly in order to detect any issues early and fix them before anything serious occurs. For any support dial our Toll-Free number +1-855-945-3219.