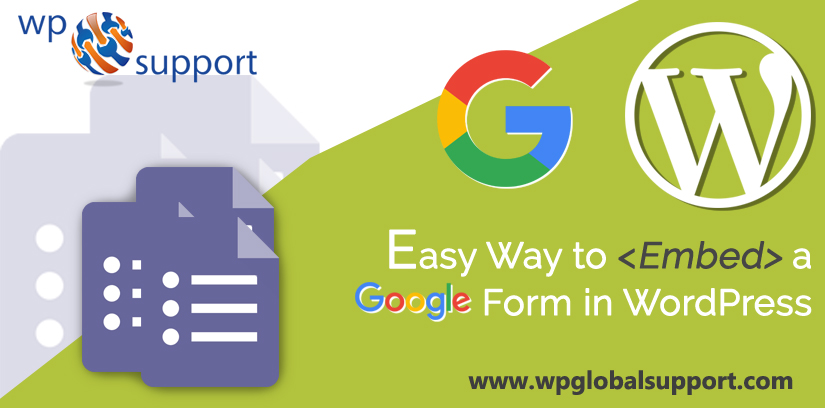 Are you facing problem to embed a Google form in WordPress? Google Forms are easy to embed anywhere and are especially useful when you want to share the form on many sites.
In this blog, we are going to explain to you How to Embed a Google Form in WordPress.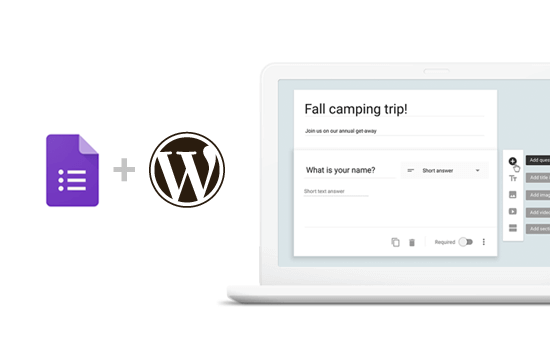 Google Forms vs WordPress Form Builders
Some of you might be thinking that why would anyone want to use Google Forms when there are wonderful Form Builder plugins like WPForms?
True, the use of WordPress form builders is very easy. They are integrated into your website so that you can allow users to accept a special offer, accept payment, create a custom login form, user registration form and more.
However, sometimes you may have to share a form on various websites, platforms, and email lists. So that all form responses can be saved in the same place.
In such situations, Google Form can be an easy choice. It's easy to share, mobile friendly, and gets the job done. However, all the responses are saved to your Google Drive. And also you can add collaborators to work on form responses.
How to Embed a Google Form in WordPress
First, you have to visit the Google Forms site. If you have not already created a form, then choose a template to start a new form.

It's easy to create a new form in Google Forms. First, you have to provide a form title, description, and then you can start adding your form fields.
Google's AI technology automatically choose the correct form field based on the question you asked. If it chooses the wrong field type, you can choose it manually.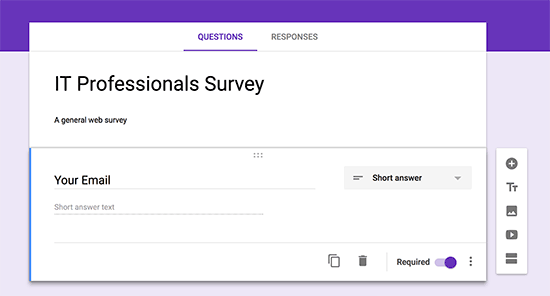 Now you can click the Add button in the menu to add a new form field. Also, You can add images and videos.
Once you are satisfied with your form, then click the Send button to get the embed code.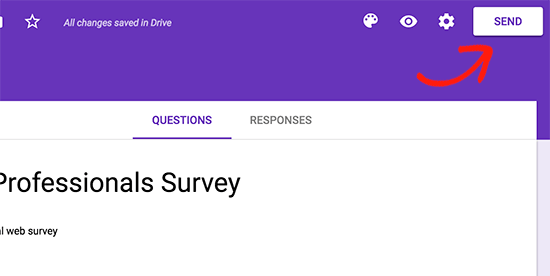 With this, you will bring the Send Form Popup, where you have to click the embed tab. After this, click the 'Copy' link to copy the embed code.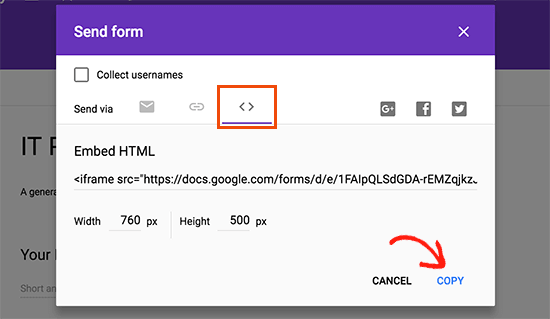 Next, go to the admin area of your WordPress site and edit the post or page where you want to display the form.
On the edit screen, you have to switch to the text editor and then paste your form code.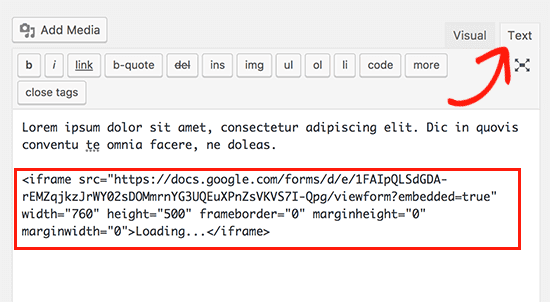 Remember that, don't forget to click 'Save or Publish' button to save your changes.
Now, you can preview your post or page to view the Google Forms embedded in WordPress.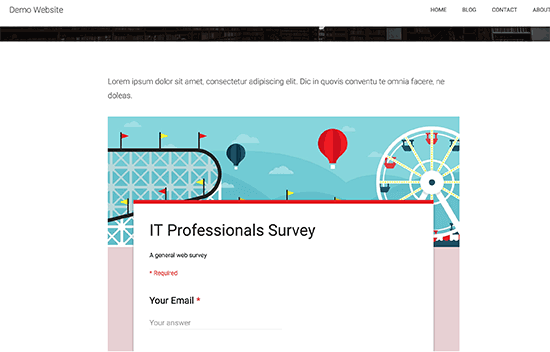 Conclusion
We hope this post helped you to learn how to embed a google form in WordPress? Read the above steps carefully and embed a google form on your WordPress website.
If you have any suggestion or question, use the comments section provided below! You are on the way of exposure!
Thanks for Giving your valuable time to Read this article. You are always welcome to visit here anytime soon if you have any other queries. In case if you need any further help, contact our WordPress Support number at toll-free +1-855-945-3219.

Thanks!
Read More: