When it comes to the e-commerce websites, it is all about functionality, features, and design. If you are running a online store or online business then you must be aware of these WooCommerce features.
The features below are some of the standard e-commerce features for online stores.
The success of many websites is not only offered to the products and how well the website is marketed but also by the features of the website provide both the customer and the website's owner. As the business owner, it is important that you have tools to manage your website and administrative features are in line with your business processes.
For example, if you provide the payment terms to your customer, you are required to be sure the platform you are using gives you the ability to set a credit limit for a customer.
Think carefully about the features you needed, before diving into a WooCommerce project otherwise, you will be regretting it later!
If you are facing any issue regarding WooCommerce Setup feel free to contact by dialing our Toll-Free number and get instant service, dial +1-855-945-3219.
In this blog, we are going to introduce you most important features for running a WooCommerce store.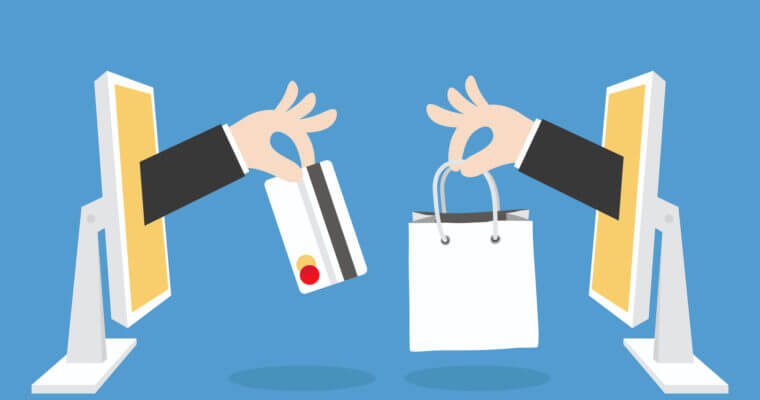 10 Important WooCommerce Features for Websites that attracts online shoppers
1. Ease of Use
As a matter of fact, studies show that about 75% of consumers say the most important characteristic of a website is ease of use. This comes from the old K.I.S.S. adage about keeping it simple. Simplicity must be a goal in good design and you do not have to sacrifice beauty to achieve it.
If online sellers have not time to make a sale. Focus on the user experience by giving filters, comparison capability and shopping category. Think about customer reviews and frequently asked questions so that buyers can help you make decisions faster.
E-commerce sites should have a competitive advantage rather than trouble.
2. High-Resolution Photos and Video
Have gone these days to post a photo with some bullet points and a price tag. Shoppers want to see many angles and people using the product in different environments. They want to be able to zoom in and feel for the product.
Technical considerations are important for images. According to Adobe, Images that don't load or take too long to load will see a consumer drop-off rate about 40%.
Images sell​​, not text. E-commerce websites should display multiple photos per product, photos should be optimized for high-resolution and page loads.
3. Security
Many e-commerce vendors give less importance to WordPress security and pay a higher price for that. At an age where roving cyber-bandits attack websites, to overcome financial and other information, when accepting online payments, it is important to host this website in an environment tailored to PCI (Payment Card Industry).
PCI has made the website responsible for adhering to the Data Protection Standards (DSS). Any merchant who stores or transmits credit card data must be compatible with PCI DSS.
4.Mobile-Friendly Website
Google has declared it, so it should be done. All websites require mobile-friendly version by 2017 or have to suffer SEO results. If this is not enough, one of the three online purchases on one smartphone is complete.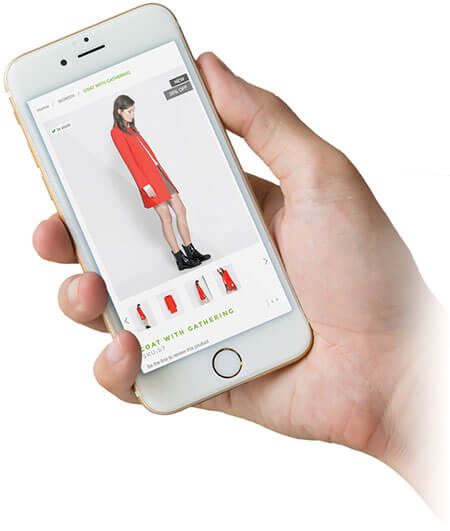 Along with a responsive website, the content that is entering the most user-friendly experience is inherently content friendly. Sadly, many sites have not yet adopted a responsive or mobile version.
Where, responsive theme is a theme that was developed to look your site good on all screens. A responsive theme makes your site mobile-friendly so that users can view it on their mobile devices and can read your site information easily.
Here, theme is a group of stylesheets and templates that are used to describe the appearance and display of a WordPress site. A WordPress theme changes the layout & design of your site. Also, Templates are those files which control how your WordPress site will be displayed on the Web. These files draw information from your WordPress MySQL database and generate the HTML code which is then sent to the web browser.
MySQL, as an open source database management system to store and retrieve all of the website's information, everywhere from the content of the posts and pages to the comments, usernames, and passwords of your website.
Where, the articles posted by the admin of a WordPress site are called posts and pages are like posts. Pages can be managed in a hierarchical structure in WordPress.
Read Also: How to easily convert Woocommerce Site into a Mobile App?
5. Powerful Search
Today's customers are impatient. They cannot be disturbed to click through the site directory to search for what they want.
A search box feature on the website is a basic need. The ideal search box should be identified, and type-sensitive. This will bring more details, which will make it easier for customers to identify who they want.
Ensure that search analysts are sorry for the typo and instead of returning zero results, selects the nearest, most likely match. Search within the site also provides a residual benefit, this increases SEO ranking.
6. Social Integration:
Social media has changed the nature of online shopping in a big track. Consumers are discussing their experiences with the products through social media extensively, and potential buyers have given importance to such real-life experiences on highly marketable pitches.
E-commerce websites have no choice but to join the game, and to include real-life product reviews and to encourage product-focused discussions.
Such a review can be done through direct or social integration – links to relevant social media pages. Brightlocal's 2013 Local Consumer Review Survey shows that 79% believe in personal reviews as much as personalized suggestions.
7. Integrated Shipping
The delivery mechanism can make or break the e-commerce site. Among them, best integrate anything with delivery options, such as UPS, FedEx or shopping cart.
This not only makes the process uninterrupted but also makes it easy for customers to track their products. The process of charging delivery fees will also be more transparent.
8. Deals and Freebies
If there is an area where the following the herd pays dividends, then it is in offering deals and freebies through WooCommerce websites. It has now been proved that when a customer searches for products, offered at a discount or some are thrown for free, then there is a psychological lean to buy.
People usually spend a few seconds on the website and go somewhere else, and work to make them work better than a hot and attractive deal, these deals are discounted, markdowns, gifts, free shipping, bundles offer or anything else. Also, such deals offer a good pretext to reach out to permanent and previous shoppers and remain visible.
The fact is that millions of people lose their mind during the sale and grace period, and there is an added bonus involved in buying binges.
9. Gift Certificates and Wishlists
Both are the website features that play a big role in holiday sales conversions. Gift Card is an excellent way to attract gift shoppers to a perennial favorite and holiday buyer. The 2013 National Retail Federation's Gift Card Spending Survey estimates that 80.6% of customers will have to buy at least one gift card in the holiday season, of which 12.7% of buyers are planning to purchase online.
According to demandware survey in the past, the gift certificate equals 64% of respondents and half of these surveys make purchases using someone else's wishlist. Incidentally wishlist, this is also a good way for a person to come back to the website.
10. Phone numbers and online chats
Online shopping replaces brick and mortar stores and real-life vendors, but people still crave for personal transactions.
In this context, 24 × 7 hotline and live chat create highly acclaimed forms of value-added customer service, if they like to talk to a real person if they want to clarify something. And in these days of extreme competition, they will have special features for any e-commerce site in search of substantial sales.
These services assure customers that they can delay issues such as distribution, unauthorized bills, returns and more.
In today's highly competitive online world – where every single scene and money is a challenge – it is important to cover all the bases and present the best face for the customer.
Conclusion
Wrapping this all in end! We discussed "Most important features for running a WooCommerce Store".
Consequently, we mentioned ten features step by step, follow these features for running an online store.
We hope this blog helped you. If you have any problem please let me know in the comments.

Need instant help for WordPress? Just feel free to avail our Services by dialling our WordPress Technical Support number, +1-855-945-3219. We will be glad to help you.