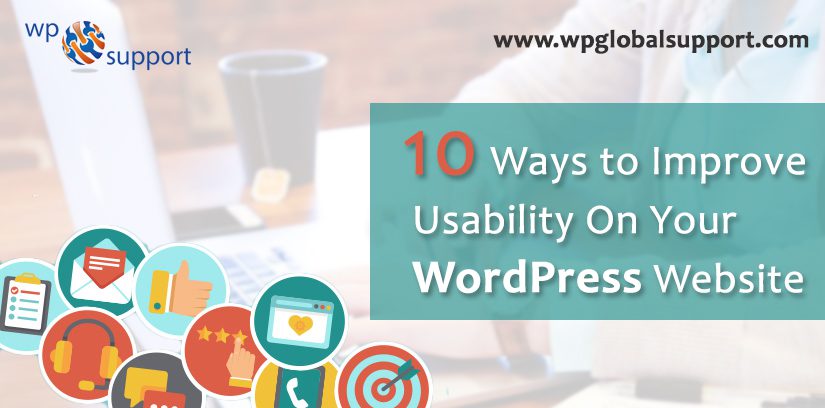 Are you running a WordPress website and would love to improve usability on your WordPress site? We have come up with some WordPress usability guidelines you can consider trying.
Most of the website owner aims at creating content that will enhance traffic and increase SEO ranking. But still, you may find yourself struggling to attain your conversion target. One of the major factors that causes a low conversion rate is website usability. It is crucial for every website. Generally, it's all about making it simple for users to interact with your website. This also plays a vital role in attracting visitors to your site. It is the key to keep visitors around your site and determines the level of comfort and ease that visitors enjoy while browsing websites.
If you are running a WordPress site and want to boost its usability, you can start with some important tips suggested below.
1. Make your site Responsive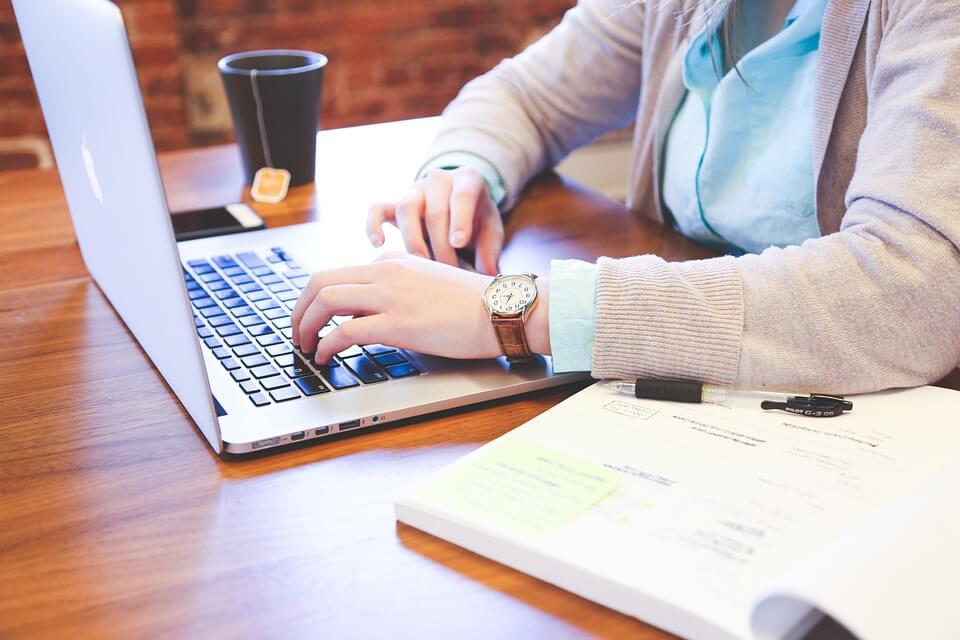 Most people use mobile devices to browse the internet with advancement in technology. So you should make your website responsive to all devices. Alternatively, visitors will not be able to view your content on smaller screens and this will affect your WordPress user usability. It will also cause a sharp decline.
We suggest you to initially try to view your site on small devices to test the responsiveness. If you detect a problem, make it responsive as soon as you can. This will adjust your user's screen size.
2. Publish Content Regularly
You should always aim at providing content that offers user value and this includes updating your website with fresh blogs frequently. Otherwise, there will be less traffic and hence a low conversion rate. This will eventually affect usability.
You should schedule content publication on the basis of specific needs. This will attract visitors and make them engage actively on your site. It is a major factor to increase the usability of the site.
3. Make Your Website Look Attractive & Professional
WordPress offers plenty of themes and plugins using which even non-technical persons and beginners can easily build WordPress sites.
You should always keep in mind that when visitors land on sites they look their design at first. They may leave it instantly If the site design is unattractive.
The Trends in web design keep changing from time-to-time and one has to adhere to those changes sooner or later for creating stunning sites. If you are not a web designer, then it is suggested that you should get your site reviewed by an expert website developer. Once your website is up-to-date, it starts to captivate visitors.
4. Make Your Site Super Fast
If your site loads fast, users prefer it generally and its usability automatically increases. Just make your site fast as fast websites are liked by users and search engines. And Google thinks about user experience at first.
That's why it includes fast loading websites in its results so that users can simply browse various sites and get what they are searching for easily and fastly. Slow loading websites generally irritate them. So, Google may decline their ranking in its results considering them irrelevant. Thus, you must take all the possible measures to make your site faster.
If you want quick solutions then you can take help from our WordPress Experts to speed up WordPress Site dial +1-855-945-3219.
5. Security
Security is one of the main concern of why people hesitate to visit your website. If your site is not secure, users will not feel safe browsing because of the fear of losing their digital assets. A website which is regularly attacked by hackers/cyber criminals and has serious downtime is not trusted by users.
So, you must take various steps to make your site safe for use. By doing this you can simply win the trust of visitor and this will affect the usability and traffic of your site. One of the ways you can achieve this is by getting an SSL certificate. Making your site safe for use not only attracts visitors but also boosts traffic.
6. Remove Broken Links
These are those links that direct visitors to non-existing web pages. Google doesn't like websites that have too many broken links. It also affects your SEO ranking. Broken links create a poor impression in the eyes of visitors. However, you must find and remove all broken links on your website using WordPress plugins. It makes your site appropriate and user-friendly.
7. Improve Navigation
There is no need for creating a complex site which users can't navigate easily. Just focus on a plan that presents your web content in a way that it guides users to relevant pages.
Some of the way to enhance Navigation:-
Go for the themes which allow them to navigate without any problem. There are a few tips you can take care of:

Your logo should be visible on your site's homepage.

Your navigation system should appear on the left and must be below the header or at the top.

Aim at having consistent navigation across your site.

If you are in the service industry, show your contacts clearly.
8. Popups and Contact Forms
Most of the site owners use popups and contact forms to engage users and boost the subscriber base. But using too many of these may negatively affect usability. Google also gives such sites a lower ranking. However, we suggest using a modern subscription form and fewer popups.
9. Add Clear Call To Action Buttons
It's not satisfactory to drive lots of traffic to your site. You are required to convert traffic into leads to enhance your site's usability and grow your web-based business.
For this, you are required to add the clear and easily visible call to action buttons on your site.
Call to action buttons direct users to take different actions on your website like reading a newly published content or the related post, downloading E-products and much more. On the basis of your requirement, attach CTA buttons to your website.
10. Adding a Live Chat Support
If you provide services or products on your site, it is necessary for you to add live chat support to it. It will support your valued customers to get the required support in time and buy the desired products/services smoothly.
For this, you must employ a well-trained person to communicate with website visitors. That person must talk to each and every visitor that lands on your website and try to create the lead based on their requirements.
Final Words
As a site owner, you should concentrate on improving your website's usability. You just need to follow the above guidelines to offer a good browsing experience to your users.
This will improve your website usability surprisingly. Additionally, it will result in more traffic, hence a higher conversion rate that will make your online business profitable.
Well, that's all on our behalf and we hope that this article helped you completely. In addition, keep an eye on our every blog and our website www.wpglobalsupport.com as: We will be adding more resources for WordPress in the coming weeks.
Get instant WordPress help from one of our Well-qualified professional Experts. Feel free to contact our Toll-Free number +1-855-945-3219.