Top 8 WordPress Plugin for SEO
Last Updated:

Jul 20th, 2018

Posted by:

admin

Category:

Wordpress Plugin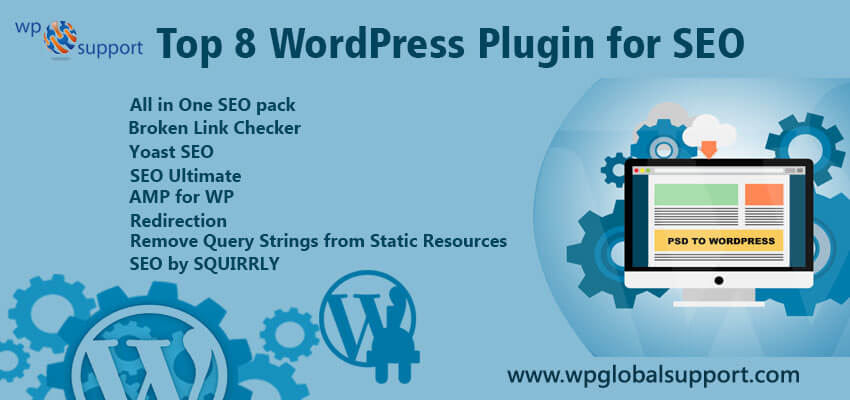 Thinking to optimize your WordPress website for Search Engine? Well, why not Search Engines like Google, are a good source to drive qualified traffic to your site. But Your site must perform well to drive that traffic and get searcher attention. Plugins help you make your site more SEO friendly. It can also help to speed up your WordPress site.
If you are confused which WordPress Plugin for SEO to use, then this blog is for you. Here we have discussed some highly popular and recommend WordPress SEO plugin. Each plugin has its own distinct features and functionality which help you to improve your site visibility and SEO score. You need to use all at once but can choose according to your needs and their features.
Let us Understand, what is a WordPress Plugin.
What is a WordPress Plugin?
WordPress Plugin is a collection of some functions which help to extend or improve the functionality of your themes. It contains the group of functions which are added to the WordPress websites. Plugins are written in PHP language. It usually extends the functionality and features of the site.
As a lot of plugins are free so they do not come with the tech support. Therefore you should be careful about the type of plugin you want to install on the site. Some may contain a virus or malware which may damage your site. To get rid of any such use, you can always contact WordPress support team to resolve your issues.
What can WordPress Plugins do?
With the plugin, you can create a wiki website using the knowledge base plugin.

You can start a coupon website.

Using the Woo commerce plugin you can start an online store.

Using the Job Manager plugin you can create a job board with WordPress.

You can start your own podcast website.

Using the best directory plugin of WordPress you can build the business directory.
& much more…
How do WordPress Plugins work?
The WordPress plugin API offers the filters and a robust set of hooks through which developers can make any change in the existing functionality or can add a new functionality. WordPress allows developers to store the data in the databases plugins can utilize WordPress taxonomies, content types and custom fields which allow the user to store different types of content. The plugin installed on your site is registered in your database and you can easily activate and deactivate them at any moment you want.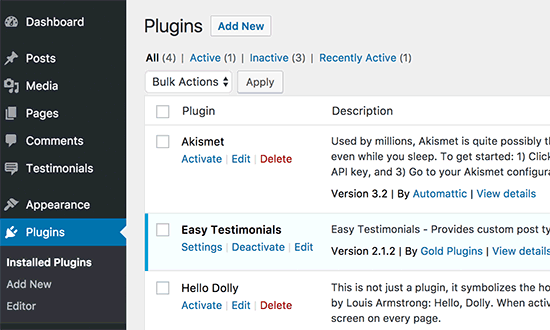 In each of the visit, WordPress connects to the database and loads the core software. And at the end, it loads your active plugins. All the code is processed on your server and then after sent to the user's browser.
Methods to Install a WordPress Plugin
a) Installing a WordPress plugin using the search
 It is the easiest way of installing the WordPress plugin. First of all, go to your WordPress admin area and click on Plugins » Add New.

In the second step find the plugin by typing name of the plugin after than you may able to see the bunch of listings.

You can select any plugin that is best for you and then after clicking the install now button.

WordPress will download and install the plugin and at last, you will see a message with a link to activate your plugin. A WordPress plugin will not work until you activate it. Click on the activate plugin link to activate the plugin on your WordPress website.
b)  Installing a plugin using FTP
First of all download the plugin's source file and it will be a zip file. And then extract the zip file on your computer.

   

Extracting of the plugin zip file will create a new folder with the same name and you need to manually upload it your website using the FTP client.

Access your host using the FTP manager.

Open the FTP client on your computer then after connect to your website using the login credentials provided by your web host.

Access the path using /wp-content/plugins/

Upload the folder you just extracted from the zip file to the /wp-content/plugins/ folder on your web server. Once you uploaded the files just visit the WordPress admin area and click on the Plugins link in the admin menu.

You will see the plugin successfully installed. At last, you need to click on the Activate link below the plugin.
c) Install a Plugin using the WordPress Admin Plugin Upload
First of all, download the plugin from source and it will be a zip file.

In the next step go the WordPress admin area and visit

Plugins » Add New

page.

click on the Upload Plugin button on top of the page.

It will bring you to the plugin upload page. Click on the choose file button and select plugin file you downloaded earlier to the PCs.

After the selection of file just click on the install now button.

WordPress will now upload the plugin file from your computer and also install it. After the installation, you will see a success message.
Read more: 11 essential tips to ensure your WordPress Security
Best WordPress Plugin for SEO
a) All in One SEO pack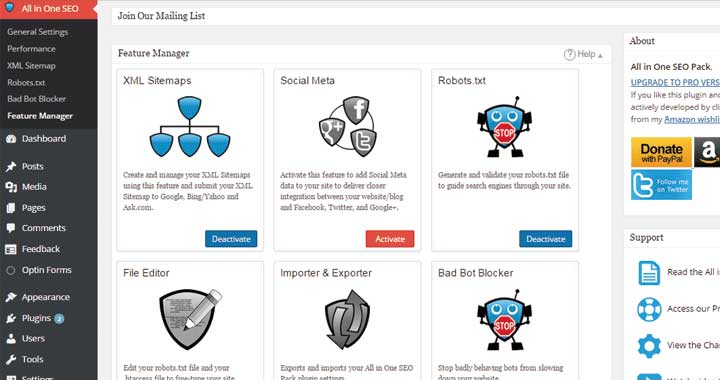 All in One SEO pack was released in 2007. All in One SEO pack plugin is providing webmasters with an easy to use solution. You don't need any experience to use this if you can read an input the right data in the right field you can easily use it. This plugin offers you all the features and options you need to create SEO friendly site using the WordPress Platform. In addition this will automatically optimize your site for search engine without any of the custom settings.
Features of All in One SEO pack
It helps to avoid the duplicate contents which can have negative impacts on the search engine rankings.
Automatic generating of META tags and it can override any settings.
Automatic optimization of titles for all of the search engines.
Google analytics support an XML sitemap.
It provides XML sitemap support
Free integration of Woo Commerce
It supports custom post types and easy google analytics integration.
b) Broken Link Checker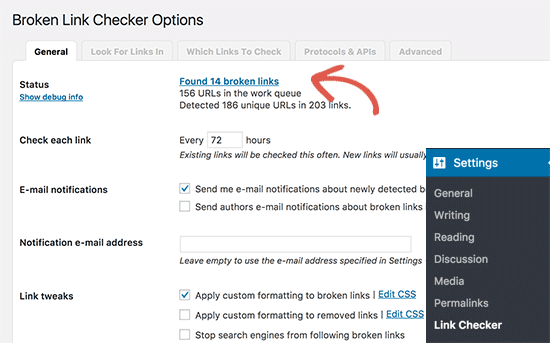 Broken Link Checker helps in the management of your blog. It is a highly used plugin and it is free WordPress plugin. It allows you to find the broken link on your WordPress Websites and you can fix those links without any editing of posts.
Features of Broken Link Checker
It is able to monitor links in the pages, posts, comments, blogroll and custom fields.
Option to prevent search engines from broken links.
It detects the link that doesn't work.
Provides the option to give the broken link a difference appearance in posts.
It notifies you via the dashboard or by email.
Highly configurable.
c) Yoast SEO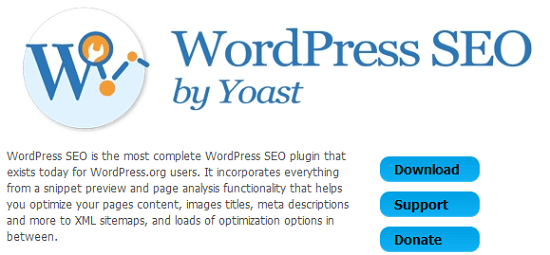 Yoast SEO plugin gives you the tons of flexibility over your site contents. It lets you to set up the title, meta description etc. It gives you an easy way to set up a sitemap and add some basic schema. If you want to improve your site by optimizing your site and by creating the better content this plugin is the best to use.
Features of Yoast SEO  
Technical WordPress Search Engine Optimization and page analysis tool.
XML sitemaps functionality and it is fully multi-site compatible.
Using the Yoast SEO plugin you can easily control which pages Google shows in the search results and which of the pages it doesn't show.
You can write better content using the snippet preview of Yoast SEO.
It has Page Analysis feature which helps you to make sure all your focus keywords are in place including the meta descriptions, post title, and images.
d) SEO Ultimate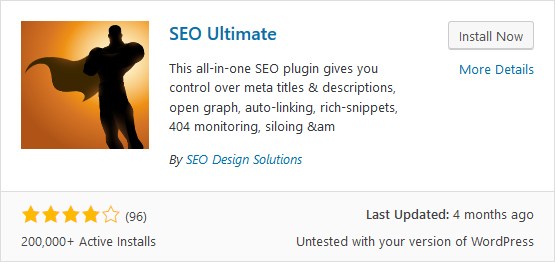 SEO Ultimate provides the flexibility. It is capable of importing and exporting the data from different sources. It is very easy and simple to use. Furthermore, this plugin has SEO rich snippets and it is available in many languages.
Features of SEO Ultimate
Social media optimization as it automatically generates and opens graphs for your posts.
It ables you to monitor 404 errors in your websites.
Title tag re writer which helps in the editing of the title tags of your pages, posts among others.
It has a meta description editor and open graph integrator.
e) AMP for WP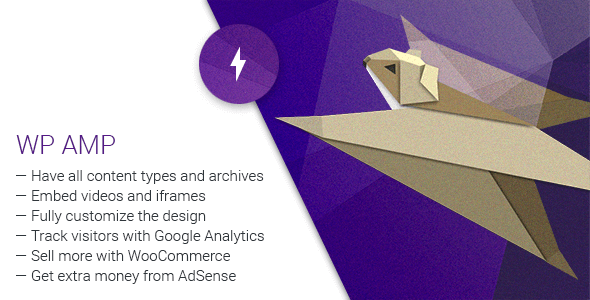 It automatically adds accelerated mobile pages functionality to your wordpress site.It makes the site more flexible to the mobile users. It has advanced woocommerce support and gravity support.
Features of AMP
It supports pages and posts.
Custom AMP editor allows you to add a different kind of content and it has the unlimited color scheme.
Woo Commerce integration and no knowledge of coding are required.
The unlimited color scheme is available and active development.
f) Redirection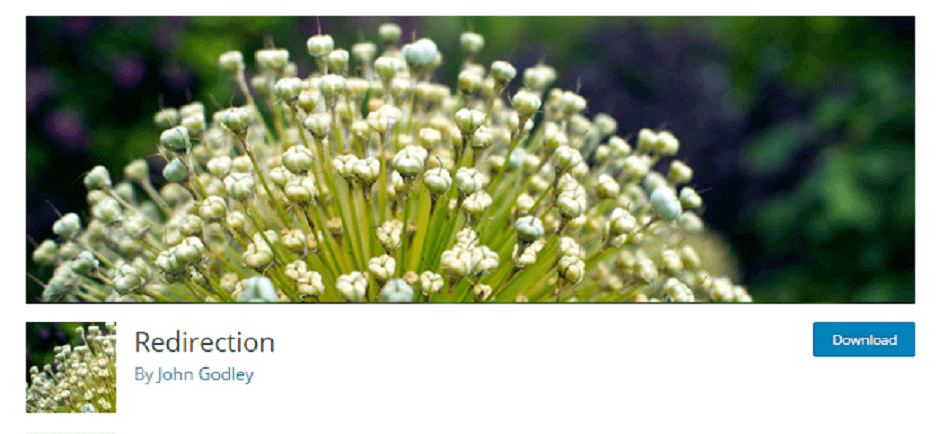 It helps you to keep track of the 404 errors and tightening of the loose ends of your website. This is helpful when you are migrating the pages from an earlier website. It supports for WordPress based and Apache based redirection.
Features of Redirection
It is completely localized and you'd be able to redirect all your URLs.
Free to use.
It supports for Apache and Nginx.
Available in many languages.
g) Remove Query Strings from Static Resources

It is the easiest solution to remove the query strings. It removes the query strings from the static css and the javascript files.
Features of Remove Query Strings from Static Resources
It is used for the Linux servers
It improves the speed scores of services such as page speed etc.
h) SEO by SQUIRRLY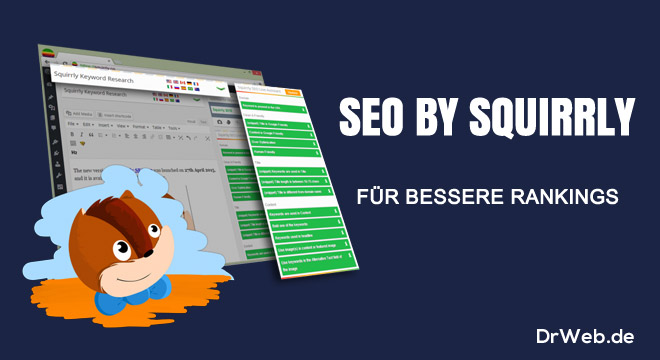 SEO by Squirrly is a great plugin when it comes to optimizing your content. It checks whether the keywords are used in title and content. Moreover, this plugin helps to write content that is human-friendly and SEO friendly. It provides the social intelligence through the inspiration box.
Features of SEO by SQUIRRLY
It monitors your progress on a weekly basis
It mainly tracks the content marketing strategy.
The light turns green when you do something right.
It generates your site's XML sitemap.
It controls how your site is going to look on google.
Conclusion
These are the list of top 8 WordPress plugin for SEO. You can add them according to the functionality you need to improve your site SEO. That's all on our behalf. For any further assistance and help, dial WordPress customer service phone number 1 844 897 0441.
Popular on WPGlobalSupport:
4 Simple Way to Backup Your WordPress Site
WordPress Maintenance – An Advanced Guide [12 Tips]
WordPress Security – Best Plugin to use
8 Signs Indicating Your WordPress Site Hacked