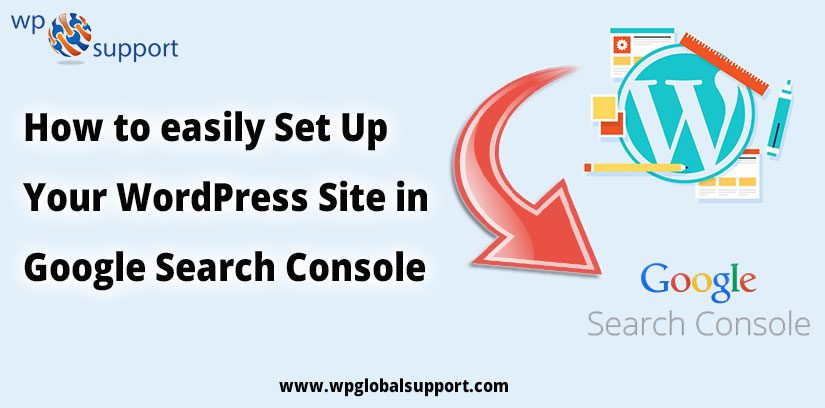 Most of the Users face difficulty while Setting Up WordPress Site in Google Search Console. By reading this article you will overcome those problems. Google is a source of free traffic to your blog that you should seek to take advantage of this.
Search engine optimization takes many forms, but today we want to focus on everything that all webmasters should do – register your site with Google Webmaster Tools It's shaking hands with Google at the cocktail party – you Introducing yourself, and tell them who you are and what you are about
Not only that, but Google Webmaster Tools provides a complete suite of tools (you estimate it) that you can use to optimize your site. With this in mind, we run through the process of establishing our WordPress website in Google Webmaster Tools.
Thus, this is what we are elaborating here! Keep reading How to SetUp Your WordPress Site in Google Webmaster Tool.
Note: You must have a Google Account to connect your site to Google Search Console (formerly Google Webmaster Tools)
What is Google Search Console?
Google Search Console is formerly known as Google Webmaster Tools. It provides you full detail reports on the visibility of your pages on Google. However, by submitting your WordPress to Google Search Console. Consequently, you may quickly find out your website or crawl. Thus, it has been a difficult time for Google to separate the website or its content.
In other words, Google's Webmaster Tools is a set of tools provided by Google, so publishers can see how their website is seen by a search engine, it provides reports and data that can help you understand it. Here's how different pages of your website are showing in search results.
It shows you search queries where your website appears in the results and how many times it is clicked, this data can help you improve your old articles, write new content, and create a content strategy for your website.
Google Webmaster Tools allows you to submit your website's XML Sitemap, exclude URLs, and display the most important content of your website. It also informs you that there is a problem with your site that is preventing Google from crawling and indexing your pages.
Yoast SEO allows you to connect your website to Google Search Console (formerly Google Webmaster Tools) so that you can see how Google is indexing your website.
Read Also: How to Backup Your WordPress Website to Google Drive?
Setting Up Your WordPress Site in Google Search Console
Step 1. Go to Google Search Console (formerly Google Webmaster Tools), sign in to your Google Account and click the red button to add your website.

Step 2. The second step needs to press the button to add your site. Simply type your website URL into the box. Click the blue button to continue. Please make sure you enter your full URL.
For example, if your site is http://yourdomain.com then this should be the exact URL. If your site uses WWW or is using HTTPS, then it needs to be included in it. If you are not sure what your site is, please talk to your host provider.

Step 3. Get the code. You want to use HTML tags under optional method. Just copy the image that is in the quote after the content.
Step 4. Log in to your WordPress website. When you are logged in, you will be on your 'dashboard' on the left, you will see a menu. In that menu, click on "SEO".
Step 5. The "SEO" setting will expand to provide you additional options. Click 'Dashboard'.
Step 6. Click on the 'Webmaster Tools' tab and add the code to 'Google Search Console'. Click 'Save Changes'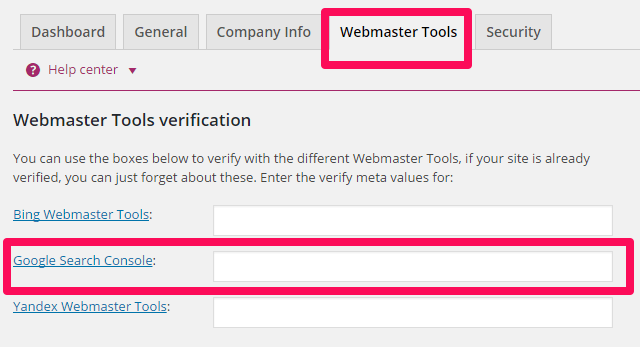 Step 7. Switch back to Google Search Console (formerly Google Webmaster Tools) and click 'Verify.'
Congratulations! You've added your website to Google Search Console (formerly Google Webmaster Tools)!
We hope that this article helped you completely. You can also contact our WordPress Website Maintenance Team for fixing any kind of issues. Dial +1-855-945-3219(Toll-Free). We will be glad to help you.