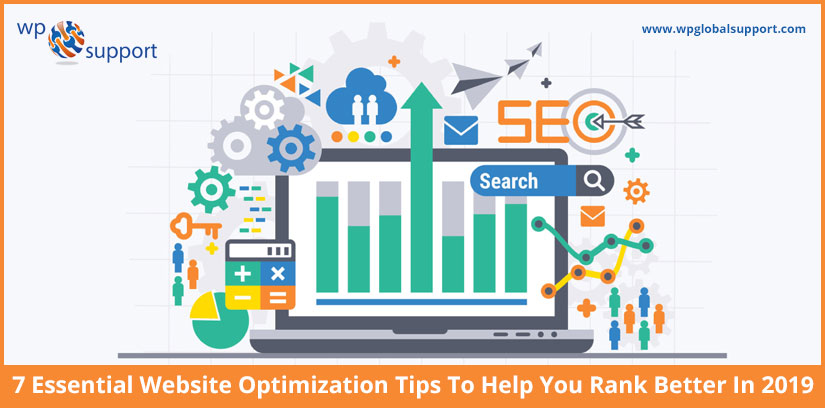 Having just a website is not enough to make conversions – you also need some perfect Website 0ptimization tips to optimize it to get a better ranking on search engines. To keep in the race of a successful online business, you need to improve your website timely to position yourself in the strong place of digital marketing.
7 Website optimization tips to help you get started
Keep It Secure
Internet users nowadays are more conscious and vigilant when it comes to visiting unsecured websites. Even search engines like Google is punishing pages with no SSL certificates to protect internet users. So, make sure to get your green padlock icon asap to gain the trust of your site visitors and have a better ranking on search engine results.
Get Quality Backlinks
By building quality backlinks, you get referral traffic, enjoy faster indexing and improve your organic ranking. You can get quality backlinks by writing useful and quality content, through guest blogging, email outreach, etc. By learning how to create backlink request email template, you can reach out to influencers related to your niche, build an excellent connection and urge them to link back to your website and you'll get quality backlinks in the process.
Make It Mobile-friendly
Since last year, Google made it clear that it's time for digital marketers to make their website go mobile – thus their so-called Mobile First Index. This only means that an optimized desktop-only web page needs to adapt to these changes and make it adaptive to mobiles as well.
Good Read: How Mobile-Friendly Is Your Website? If You Don't Know, You're Missing Out on Sales.
Prioritize User Intent
Internet users use search engines for a reason – to find answers or results. By keeping user intent in mind, you get to understand your client's needs, find out what keywords they are using, how to cater to their needs and how they can satisfy their customers to build loyalty and trust. This way, you get to achieve a better ranking and make conversions.
Promote More
Your task doesn't end after you click the publish or post button. So, make sure to promote more, make your contents easily shareable and make use of the different platforms where you can find your customers to spread the word. You can also use various tools to help you with promoting contents like one that lets you schedule posts ahead of time.
Speed It Up
The speed of your website has a direct impact on your ability to make conversions. A slow-loading website leads to poor user experience, and most site visitors won't stay long enough just to wait for your page to load. Also, Google uses website speed as a ranking factor, so make sure to make the necessary steps to increase your speed.
Good Read: How Page Load Speed Can Help You Crush SEO
Track Your Website Analytics
One also needs to track your progress so you can check if your marketing efforts are successful and which strategy works the best. Website analytics can determine who your visitors are, where they came from, how much time they spend on your site, what are they looking for and if they did find what they wanted. The best part? It lets you track your traffic and help you determine the best next step to improve your site.
That's all in this article. One important things is to improve your writing skill, because it is the key to website optimization. There are several writing tools and software which you can use to write more professional content for your site.
If you need any WordPress technical support, you can dial our toll-free number +1-855-945-3219 to get instant help. Thanks.