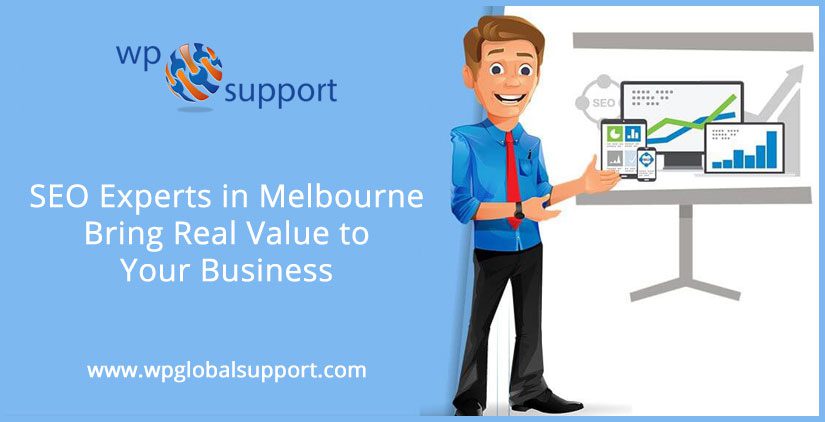 Whether you own a cake shop or are an established auto dealer in Melbourne, your business can attract more customers when they learn about you on the web.
Almost 71% of all clicks go to the top 3 search results on Google. And 33% of clicks go to the one on the top spot. With the way Google's algorithm and SEO are evolving, it is getting more difficult for business websites to get higher rankings.
Still, getting incremental improvements in your ROIs is an objective you can achieve. Take the help of the SEO experts in Melbourne to enjoy the real value of search optimisation.
SEO and Paid Search: a Comparison
If your business is not ranking for keywords you want to, you may be using paid search (PPC advertising) to attract traffic. Compare your current paid search costs to SEO, which is almost free.
You can see the difference in your cost per acquisition when you choose the organic approach to target those keywords.
To do this, you may need to:
Analyse how many keywords are in the paid search segment.
Understand how frequently people search for these keywords in a year.
Using the average CPC metric, compare the costs across all marketing models.
Test Your SEO Experts
Hire your SEO experts on a small budget and ask them to show you how SEO can bring results. Find an optimised web page and add high-quality links from top-ranking sites, and measure the organic SEO performance.
But be prepared; SEO is not a short-term strategy. Clients will come, surely and eventually. You will be able to witness what positive impact it makes for your online visibility, which is the first step to crack.
KPI Models
If the search rankings have improved, you can use KPIs like the ROI model to gauge the success of your SEO strategy.
For example, you have an auto repair company in Melbourne. With the help of SEO and using the ROI model, you can see how many potential customers you have attracted this month, compared to the last.
You will see that your improved conversion rates can boost your revenue. If the rankings have not yet kicked in and if it is too early to check the SEO campaign's performance, you may turn to social media and other metrics.
Analyse the number of shares you have for your content, the retweets, site bounce rate, subscribers, and more.
Reporting Summary and Updates
You get monthly or bi-monthly updates and summary reports from your SEO experts in Melbourne. Use Google Search Console to get data about the improvements in clicks and impressions.
Around six months down the line, you can compare your past and present keywords and how you rank. Identify high-value keywords used for a domain that has stable conversions or use long-tail keywords that are rarely used. Targeting either of these will give you an edge over your competition
Before beginning your SEO campaign, you may have performed an SEO audit on your website. SEO experts can identify the areas that need improvement and help you understand how they affect your search rankings.
For instance, Google has a soft spot for websites that load quickly. If the web pages take forever to load, then they deter your users from accessing your website. Over 20% of internet users in Melbourne and surrounding areas use voice search on their mobile devices. So, it becomes crucial that you improve your page load times.
Another critical aspect is the linking structure, both internal and backlinking. If the site has poor navigability or the search engine bots cannot understand your URLs, your website may rank low. Your investment in the technical SEO starts to show fruitful results once you clean up the site errors.
Local Marketing
With a customer outreach program that can collect positive reviews from your happy customers, you will be able to rank high on search results. Since these user-generated contents are unique and hit the long-tail keywords, Google will perceive them as valuable.
Set up your Google My Business listing to verify your business address. This step is essential as consumers do not like to do business with companies they cannot trust.
Especially if you depend on offline transactions, it helps to have the address of your physical storefront so they know where they pick up their orders.
34% of consumers in Melbourne and the rest of the country feel that it is too much of a hassle to return a product. Knowing that they can contact a business owner in Melbourne earns you credibility.
Another effective strategy for leveraging local SEO is to include the latest stories or news in your neighbourhood. If there has been a charity, tie it naturally in your content so that it shows up when people search for the event.
Set up location-specific web pages for each area in the regions you serve. You may apply this technique if you are a real estate agent. Add hyper-local content that makes mentions of the famous sites and the latest trends and stats in the real estate sector.
Competitor Analysis
The whole purpose of any marketing method is to beat your competition and increase your profits. You can see the real value of SEO by comparing your progress with that of your competition.
Whether you have optimised your on-page elements and have quality backlinks from high-traffic websites can tell you a lot about your progress. Likewise, use website comparison tools to know where your pages stand against theirs.
Finally, compare the content on both websites. Are you posting fresh and relevant content frequently? Use SEO strategies to help your website rank higher for local search queries or answer box queries.
If you are into hospitality, you can rank higher for queries like, "Where do tourists stay in Melbourne?" when you have relevant answers in your blog posts or on the FAQs page.
No matter how successful the SEO experts in Melbourne you hire are, it takes time to see the results of your organic search marketing techniques. Make sure to hire the right SEO company that can go the extra mile to deliver the desired outcomes.