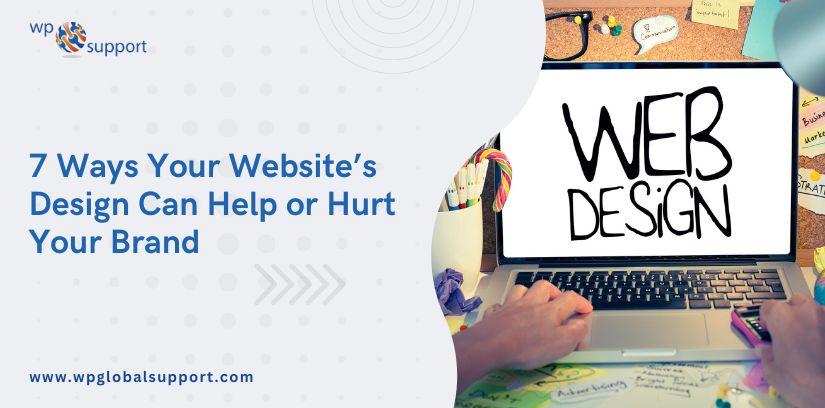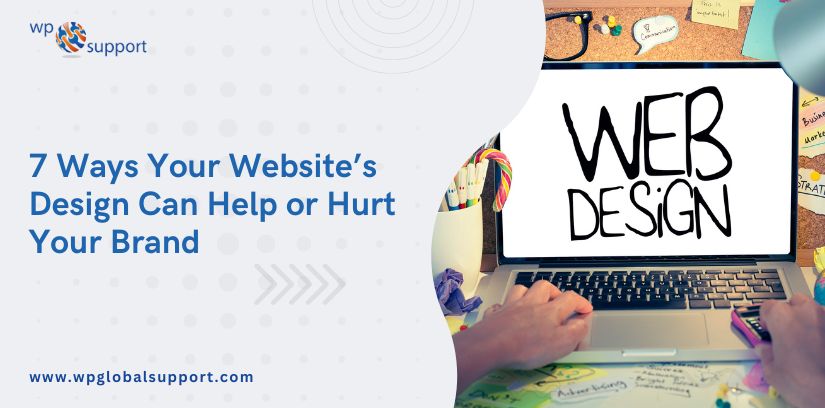 In today's highly competitive business climate, a well-designed website can Help or Hurt Your Brand's success. Along with SEO optimization and social media marketing, custom website design is one of the most important aspects of your digital presence.
Unfortunately, it is not always clear which design approach to take and how to make your website an effective conversion machine. Your best bet is to hire an agency providing creative branding services to take care of this for you.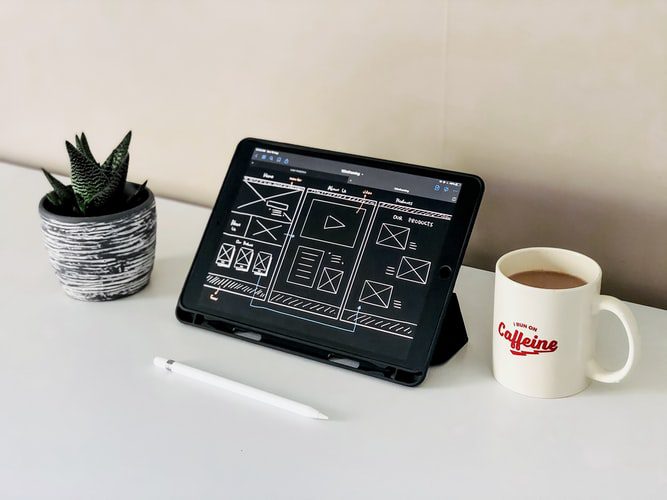 1. Your Website Often Sets the First Impression of Your Brand
You want to take advantage of every opportunity to present your business as trustworthy and credible. A well-made website, and a striking homepage, in particular, can be beneficial in this regard.
Obviously, you should first ensure that there are no broken links, typos, and other easily avoidable errors on your site. A bad first impression can be a deal-breaker in this day and age, as users simply don't have the time or the patience to scratch beneath the surface.
2. Good Design Can Help You Build Consumer Trust
Customers are less likely to trust a website if it exhibits certain undesirable traits and uses things like full-screen ads, and pop-ups, or even if it is too cluttered with content.
Another element of your site that could affect your prospects' perception of your company is an unengaging aesthetic, as well as slow loading times.
Using a custom design that makes a good impression and works to build user trust can make a world of difference in how your potential customers view your business as a whole.
3. Easy Navigation Matters a Lot
If you've ever opened a website only to be greeted with a ton of animations that slowed your device down, it is likely that you didn't choose to stick around for very long. Sure, you want to attract your users' attention, but stuffing your site with needless flashy animations will not help.
What you want to do instead is have easy-to-spot call-to-action buttons that facilitate navigation and help your users on their path to conversion. Never let your prospects struggle to find information or a way forward.
If you can't make your site straightforward to navigate, users are unlikely to want to engage with it for long.
4. A Well-Designed Website Can Improve Your Conversion Rates
The main goal of almost any website is to convert its visitors into paying customers. A well-made website can accomplish this with ease since it offers several ways for users to find what they need.
You want your users to navigate your website easily, so it needs to be well organized. If you want them to buy from you, you must make navigation effortless.
Higher readability also gives your prospects the necessary information that they can use to finalize their path to conversion. This means people will stay on your site longer and come back more often.
5. It Matters for Your SEO Strategy
Aside from improving conversion rates and building trust, a good site will contribute to your SEO plans. For example, mobile-first indexing recently became the default mode for Google, so mobile-responsive websites now rank better.
A good marketing company can help you with your marketing strategy. Developers and web design to make sure that the best design practices are being implemented for your SEO goals.
6. Responsiveness and Mobile-Friendliness Are Crucial
As we mentioned above, having a mobile-responsive site is more important than ever. An increasing number of people are accessing the internet through mobile phones and tablets.
Since this trend is not going away anywhere soon, your site must be easy to use and load quickly on a mobile device. Otherwise, you will turn away many prospective customers.
In other words, if you want your website to have any chance of long-term success, you need to optimize it for mobile use.
7. Website Design Affects Your Digital Presence
Regularly maintaining your website shows your customer base that you are interested in the quality of their user experience. This will build your reputation as a company that cares, expanding your presence, both digital and otherwise.
Reaching out to prospects online is crucial in this day and age. You need to communicate with your customers regularly, not only to share your message but to learn what they think about your products. This will give you the edge when it comes to providing the best customer experience imaginable.
It would be best if you always strived to adapt your site to your customers, rather than forcing them to adapt. In an age of hyperconnectivity, keeping a finger on your prospects' pulse is the only way to remain competitive.