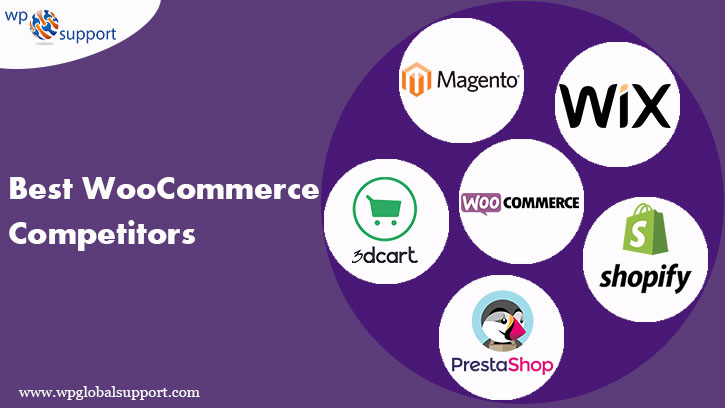 When we talk about an eCommerce platform so the first thing in mind is Woocommerce. It's the best WordPress plugin to help people to create & manage their own stores. WooCommerce clarifies the act of selling online stores & powerful features that are packed into an easy-to-use environment.
In today's E-commerce market, there is other WooCommerce-like software available that can make you analyze the market with the best price selection, functionality, as well as user comments and reviews.
Since all other competitors provide an equal kind of test opportunities for their developed E-commerce software, it is a good idea to test free trials of them to better evaluate the marketing conditions where you will get direct contact with the features and inner workings of the other E-commerce software.
Here in this blog, we will illustrate the 10 best Competitors of WooCommerce to stay in touch with the online marketing competition.
10 Best WooCommerce Competitors
Best WooCommerce Alternatives
X-Cart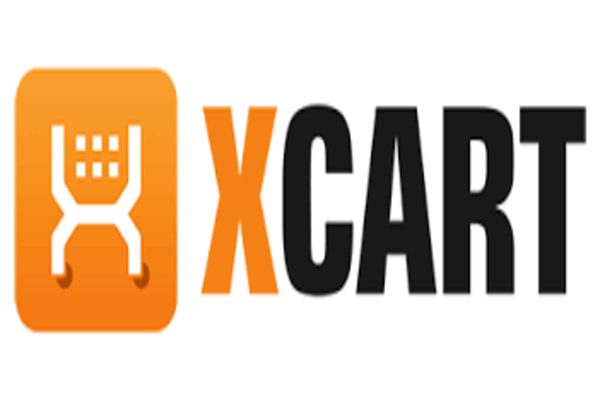 X-Cart is a top WooCommerce competitor that can provide a perfect solution for all your online business needs. A full-featured software that is just made to create a professional and successful E-commerce platform.
X-cart contains easy-to-use design templates to make your online store look awesome and at the same time enables you to take the proper maintenance of your order and item list. As templates are those files that control how your site will be displayed on the Web.
These files draw information from your WordPress MySQL database and generate the HTML code which is then sent to the web browser.
It provides an XSS, CSRF-attack security, two-layer factor authentication, and other security protocols for your site's safety. Where XSS also known as Cross-Site Scripting attacks are the most common vulnerabilities found in WordPress plugins.
The platform is mobile-friendly and comes with its own native mobile app that is in sync with your online store. It also provides integration support to a lot of other third-party applications.
Features
Open-source platform
Affordable licensing
Store maintenance & security features
Easy upgrade
SEO-friendly
Attractive and creative design templates
PrestaShop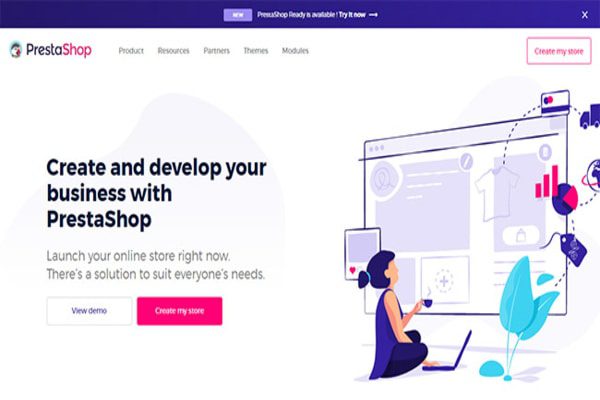 PrestaShop is an open-source free e-commerce service with up to 200,000 online stores, which is getting profit from this platform in the world. The main aims of PrestaShop are to ensure the success of a single businessman. By giving them good options required in running their business online.
They make it easy to sell online by offering up to 300 features. And an overall program that can be configured to each merchant's needs. PrestaShop comes in two structures (both are free).
Vendors can decide both download the product and locate their own particular facilitating administration. Both alternatives offer the same broad elements set and simple-to-use administrator.
Volusion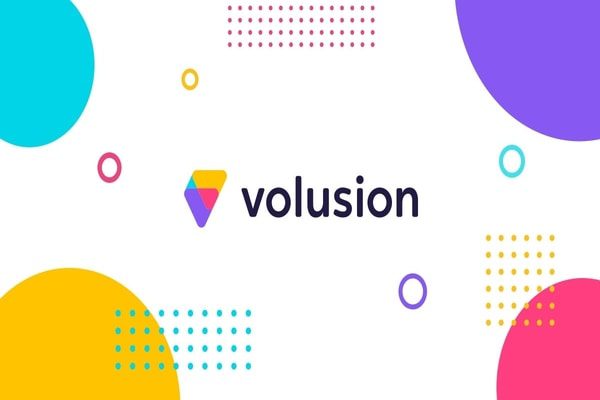 Volusion is the same as the Shopify platform, it is about a hundred times less customizable. For beginners, the complete site is generated using just one main template file. If that does not enough you cannot also retrieve basic information about the store, product, categories, or cart contents needed for many remarketing tracking scripts.
The model is comparable – you are successfully leasing your store on a month-to-month premise. And in the process of accessing the force tags and customization capability of the Volusion stage. As customizing themes is the best process to impress your users.
These are the files that work together to construct the design in addition to the functionality of the WordPress site. Each & every theme remains different and provides different designs and layouts to the site owner to change the look of their WordPress site.
If you don't have to download anything or introduce anything all alone to get your online store going.
Simply you need to join the Volusion site, and you can begin working with your store in a matter of minutes.
BigCommerce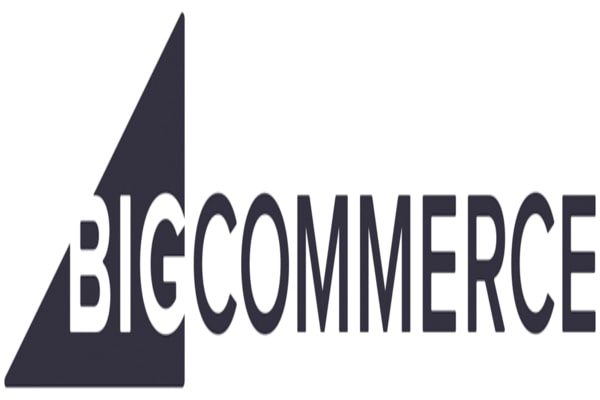 Among all WooCommerce competitors, BigCommerce is much more flexible. It is like Volusion and Shopify, but I would prefer Volusion Shopify. Moreover, you can change it simply but it lacks the control of Shopify.
It looks like you can apply for google trusted stores. Save the product with its built-in functionalities, but trying to apply a different system would most likely be.
There is a zone where BigCommerce is better than Volusion would be the user interface of the admin panel. It looks much easier and cleaner to navigate.
Features
It starts at $29.50 per month.
You also have to pay a 1.5 percent transaction fee with this plan.
In addition to other credit card processing fees. In other words, you could find yourself losing money even while making sales.
Shopify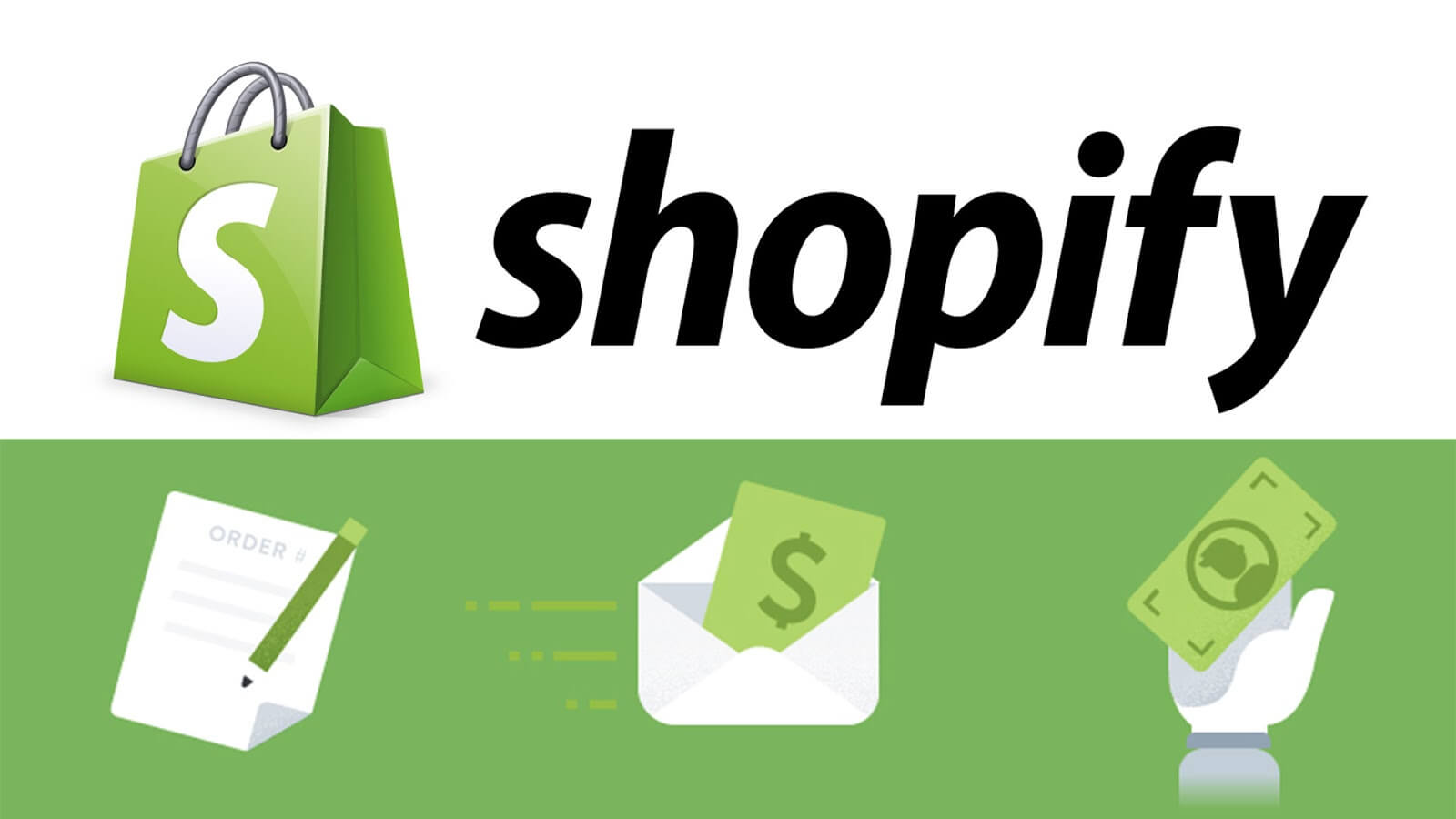 Shopify is one of the favorite e-commerce platforms. The user interface of the admin panel is very simple. Moreover, it has some limitations, there are not many things I was not able to accomplish with it. It is a noteworthy player in the e-commerce business. The great downside is the limited ability to change the checkout page. While you have some control over it.
So if you are trying to design the checkout page to be exactly how you want. Shopify is probably not for you. In fact, none of the hosted solutions will provide customization for the checkout process. So you may leave the Self-Hosted section right away.
Shopify is easy to use, reliable, and a very powerful e-commerce solution. Basically, Shopify provides you with lovely templates and the best customer support. In addition, you are paying a monthly premium with Shopify for a solid platform.
Features
Shopify POS has surprised the little business world with its guardian programming, this application is difficult to explore.
Simple to set up, up, and simple to utilize.
Its point of Sale can be sold individually or as an extra to a current retail site, and it matches up naturally.
It has an impressive choice of elements.
It allows you to do anything from transferring and overseeing stock to physically including items and photographs.
Magento

Magento is an e-commerce platform that has been around for ages. Although it's used by a great majority of the big e-commerce site. I would prefer most companies for many reasons for this, but difficulty to customize would be number one.
It offers an independent community version – which is very powerful in itself – and an enterprise version for big companies. For this comparison, we will focus on the characteristics of the community edition. Magento enables you to add unlimited products and provides a theme-based system with a decent variety of options.
The platform is like a giant complex dinosaur that just won't quit. Yes, it has plenty of features. But the user interface is not friendly at all. Another big issue that many stores face is the terribly slow performance that arises on a Magento theme.
There are many different things in magneto to fix the problem. But the fact that you have to especially fix the issue is a big no-no for me already.
Features
Magento is the most frequently visited platform in terms of e-commerce for development.
It is used by huge retailers like Samsung, Nespresso, and innumerable others.
It is the most vigorously utilized free e-business programming, used by a lot of dealers around the world.
JumpSeller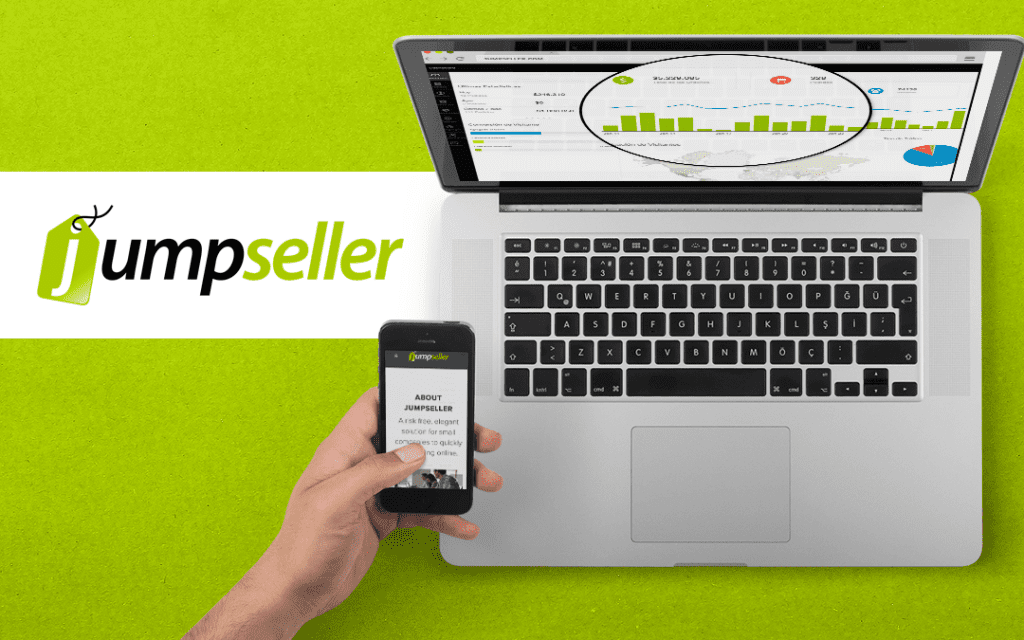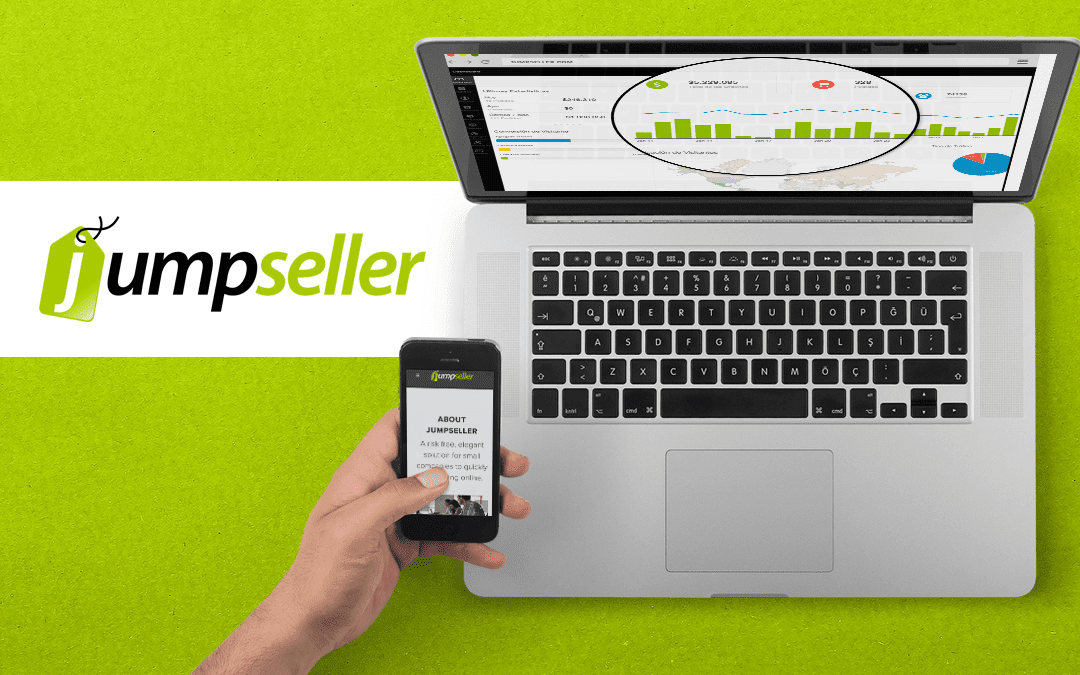 JumpSeller is also the WooCommerce Competitor and it is a proficient hosted platform. It works to design elegant online stores, demanding technical know-how to install and organize your online business.
It permits you to enter your product and choose the payment and shipping ways. Choose a theme and you are all set to accept the online order from the beginning. The service does not ask you to set up any other software to start your online store.
The service supports a variety of international payment methods like bank transfer or fetches on providing. You can also translate your store's content into a number of worldwide spoken languages according to your choice.
Without thinking put the item pictures, content, and more with our natural interface. Include another installment or delivery strategy in a couple of clicks. Under a second you can have the online store your business merits
OsCommerce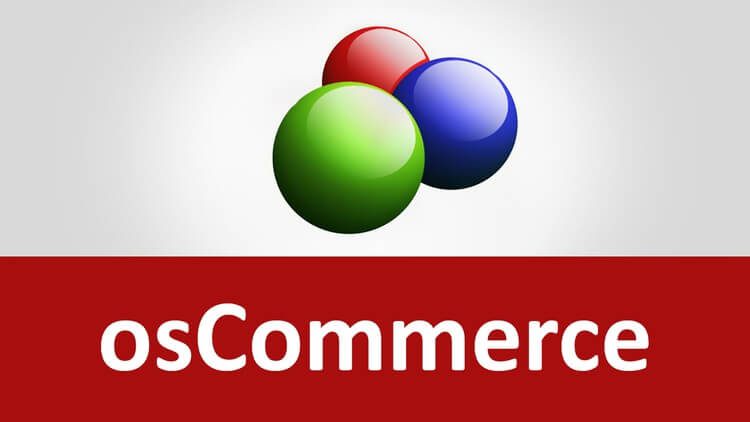 OsCommerce is a fiercely popular stage for e-trade locales, gloating 12,800 enlisted junctions at the season of composing. There are thousand alone from the OsCommerce people group on the web and a prominent online gathering for help and backing.
Genuinely it is open source and allowed to use under GNU (General Public License). There is thought to be an aggregate of more than 260,000 special stores as of now working on the OsCommerce platform.
OSCommerce is a good choice. Since it is anything but difficult to use, simple to change, and simple to get running only the way you need its Plugin. Where plugin is defined as a type of software that contains a group of functions that can be added to a website.
They are used to provide additional functionality to your application. There is an issue with regard to unwavering quality and adaptability, and when your item database gets to a specific size.
Shopkeep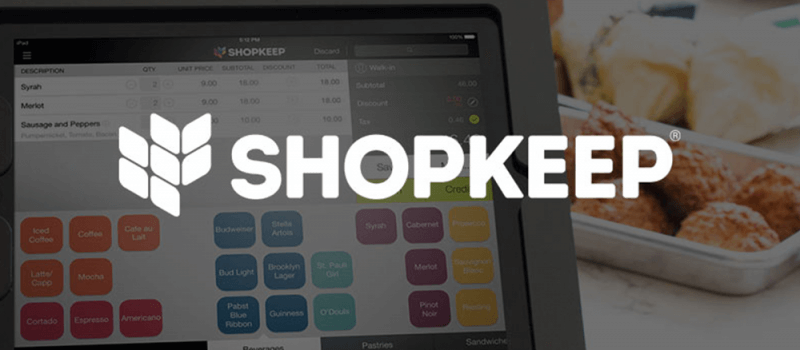 Shopkeep is also a WooCommerce competitor. It is a straightforward and rich bit of programming. It is pointed unequally at little organizations and has cut out a space taking into account sustenance and refreshment dealers.
Thus, most of the retailers, and sustenance vendors, will not feel safe at home with this iPad POS framework. Where POS is a Point Of Sales System. Shopkeep is good for little forte merchants like, claim fame nourishment, wine shop, blessing shops, bread shop, toy stores, snacks, etc.
It is all around intended for use in food-service applications. Like as too-little bistros, frozen yogurt shops, coffeehouses, and nourishment trucks. ShopKeep is perfect for little to medium estimated organizations. It has done well to stay in this corner.
Bigcartel

Among all WooCommerce competitors, Bigcartel is much more flexible than others. It moves out with creativity like artists and specialists, outlined as a stage for them. And offer their weavers direct to their fans. From the viewpoint of e-business, this represents the stage of agonizingly simple to utilize everything.
Here you can get your store up and running in a few minutes. With a more constrained list of capabilities than a portion of the bigger, comprehensive applications, it merits ensuring. Big Cartel is an ideal choice for your store before dove in.
It will be ideal for you and for anyone who goes through it. It provides your online store with a fabulous visual nearness and does not require any site-building capabilities from you or from any other one. Lastly, at the end of the day. It is ideal for somebody who is simply beginning and needs straightforwardness toward the same content.
OpenCart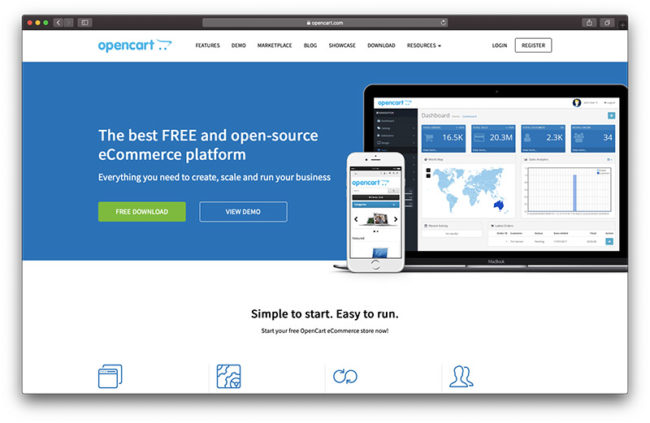 OpenCart is an e-commerce platform that allows people to create and manage their own online stores. It is written in PHP and uses a MySQL database to store data. OpenCart is known for its ease of use and simple installation process, making it a popular choice for small and medium-sized businesses. The open-source platform means that users have access to the source code and can customize their store in any way they want. OpenCart offers a wide range of features and tools to help users create a professional-looking store, including customizable themes, the ability to accept payments, and the ability to track inventory. It is user-friendly and easy to use, making it a good choice for small and medium-sized businesses.
Their main feature is it can support multiple languages and currencies, which allows users to sell products to customers around the world. OpenCart also has a wide range of built-in features to help users manage their store, including product management tools, order management tools, and payment and shipping options. Users can easily create product categories and subcategories, set up product options and attributes, track and manage orders, and accept a variety of payment methods, including PayPal, credit card, and bank transfer. OpenCart also offers a variety of SEO (Search Engine Optimization) features that help to improve the visibility of your store in search engine results. This includes support for meta tags, keywords, and descriptions, as well as the ability to create custom URLs for products and categories.
Overall, OpenCart is a powerful and flexible e-commerce platform that offers a wide range of features and tools to help users create and manage their own online stores. Its open-source nature and cost-effective pricing make it a great option for small and medium-sized businesses.
Features
Multi-language and Multi-Currency Support
Product Management
Order Management
Payment and Shipping
User-friendly and Easy to Use
Strong Community
Cost-effective
Conclusion
In the end, we can say that, to remain in balanced online market competition, you just need to look out for new ways to effectively campaign your product or services to find more visitors or customers. For this purpose, the above-mentioned alternatives of WooCommerce can best match your selection criteria. As these WooCommerce Competitors have various tools and techniques created for different types of audiences. As one can use these WooCommerce Competitors as per the requirements.
We hope that you like our blog that describes the top WooCommerce competitors to look for in 2022. If you own a WordPress site, then just talk to our WordPress Customer Service in case of any help, dial +1-855-945-3219 (Toll-Free). We will be pleased to help you.