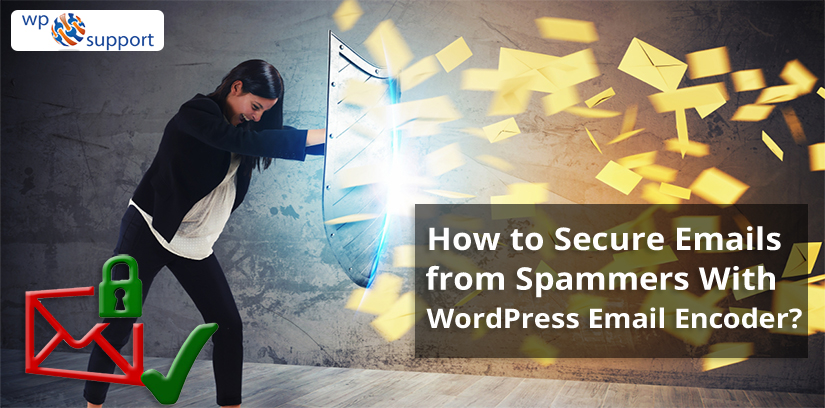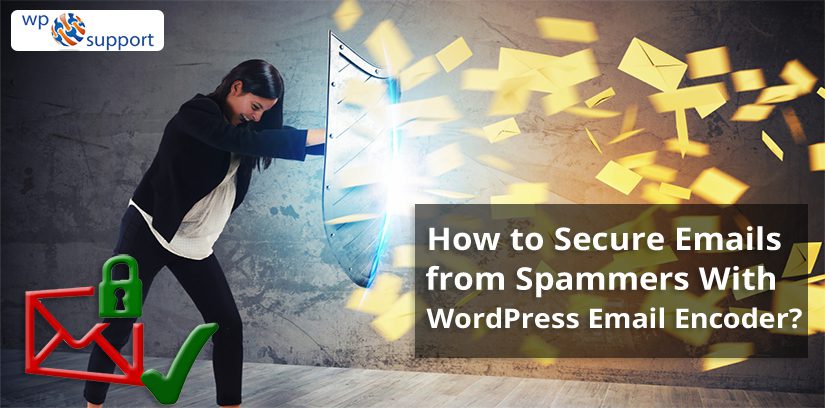 Are you want to Secure Emails from Spammers With WordPress Email Encoder? And also, are you wish to share your email address on your site without getting caught by spam bots?
So What is Spam
The word Spam is used for unwanted content submitted through emails, comments, user registration, posts, contact forms, or any other way. A spam message, comment, or content usually contains excessive links, links to unethical or illegal websites.
However, when you add an email link or plain text email address, then it will be copied by the most spam email harvesting bot.
Here, in this guide, we are going to illustrate to you how to easily protect emails from spammers with email encoder.
Why is Email Encoding Important?
Most website owners do not realize that pasting their email address on their pages, posts or a contact page can put you at too much risk of email spam.
However, spammers use email harvesting bots that automatically browse the web to gather web addresses. These email addresses are sold to spammers all over the world.
This is the reason we almost always suggest creating a Contact form rather than sharing an email address. As most websites work on contact forms for collecting user leads and feedback.
Some of the best Contact forms includes WPForm's contact forms as they are highly optimized for web servers to increase efficiency and speed. You can easily add custom form fields with the help of an in-built drag and drop custom field.
Here is an article on how to install WPForms Plugin for your WordPress website. Kindly follow the instructions for installation and activation.
In this way, you collect the user leads and feedback but many contact form plugins give you accurate tracking and data conversion.
As plugin is defined as a type of software that contains a group of functions that can be added to a WordPress website. They are used to provide additional functionality to your application.
Now you have a problem that is sometimes you can need to add an email address that users can copy or click to email.
Thankfully, there is only one way to do this. Secure your email address from spammers. It is called email encoding and it is very easy.
Protect Emails from Spammers with WordPress Email Encoder
First, you have to install the Email Address Encoder plugin and then activate it. To know more, see our guide on how to install a plugin in WordPress.
However, the plugin works out of the box, and you do not have any settings to configure.
After activation of the plugin, the email address encoder simply starts encoding email addresses in WordPress pages and posts, widgets, custom post types, etc.
This means that it changes plain text email address to decimal and hexadecimal entities.
If you see your page's page source, you'll see email addressed encoded like this:

Like this, when an email harvesting bot goes to the source of your page, they will not be able to see the email addresses.
However, real human users will see plain text email addresses in their browser window.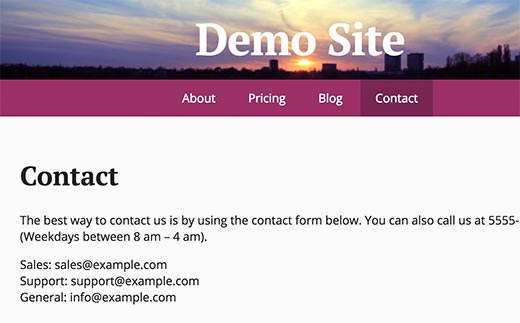 Wrapping Up
Safety is the foremost important thing to consider in the field of Email marketing and your online business. As Email marketing services are an essential part of modern e-commerce. According to the Custora study, this is the second most effective channel leading to e-commerce transactions.
For this, WordPress Email encoder can help you to secure your email addresses on your website so that it cannot be leaked to the spammers. You can feel free to get our 24/7 support anytime, connect with us here.
We hope these ways helped you to learn how to secure email from spammers with WordPress email encoder, If you have any problem, tell us in the comments. If you liked this post, then share it with your friends. You are on the way of exposure!
If you are feeling any sort of difficulty related to WordPress Security, you can always take help from our Well-qualified Experts. They will surely assist you. To get instant support service, Dial: +1-855-945-3219.

That's all, thanks!
Read Some Other Blogs: