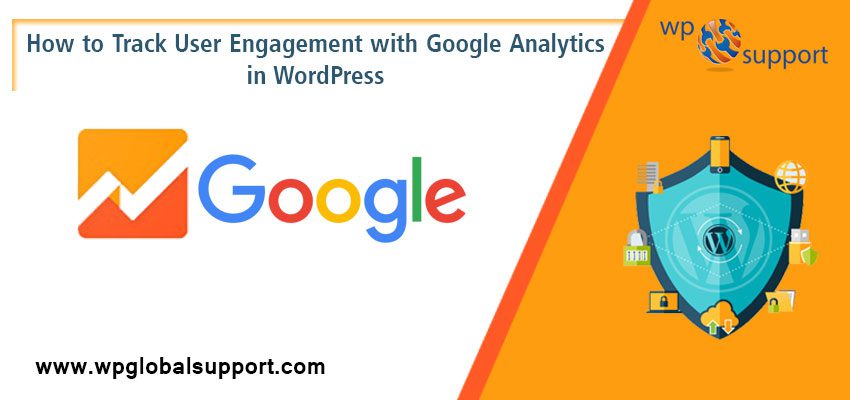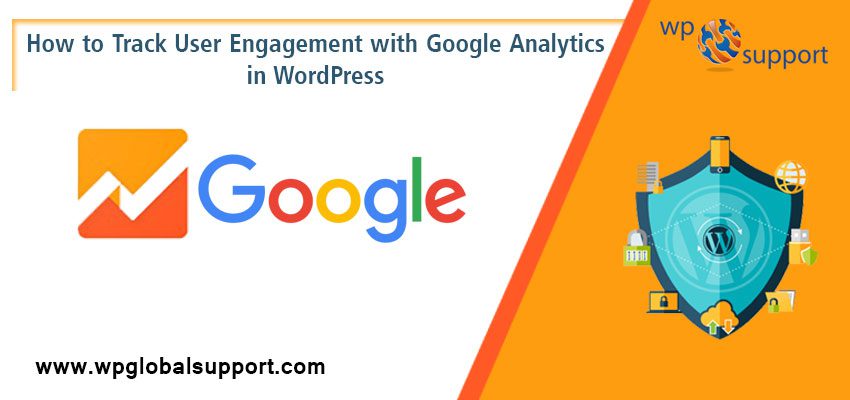 Do you want to know how to track user engagement with Google Analytics? User engagement is one of the most essential metrics to observe. In this article, we will show you how to track user engagement with google analytics in WordPress.
Read Also: A Complete Guide on How to add Google Analytics to WordPress
Why Track User Engagement with Google Analytics
Website owners examine traffic and page-views as the most necessary indicators of their website's performance. They think that higher traffic will result in more conversions and sales. You can get good results by tracking and optimizing user engagement.
User engagement displays you what users do when they visit your website. It helps you identify patterns of highly engaged user behavior which results in more conversions and sales.
For tracking user engagement on our websites, we use Google Analytics in combination with the famous MonsterInsights plugin. Next, install and activate the MonsterInsights plugin.
Here, plugin is defined as a type of software that contains a group of functions that can be added to a WordPress website. They are used to provide additional functionality to your application.
MonsterInsights automates the process of pasting various analytics code and event tracking scripts in the footer, so you don't have to deal with the difficulty of code and configuration.
As, footer refers to the bottom section of a web page in a web design terminology. It contains information like copyrights, links to privacy policy, credits, etc. It may contain codes and scripts that a WordPress theme developer would want to include in the page but after loading the rest of the page content.
Theme is a group of stylesheets and templates that are used to describe the appearance and display of a WordPress site. Templates are those files which control how your WordPress site will be displayed on the Web.
let's see how to track various user engagement metrics for your site:-
1. Tracking Your Most Popular Content
The first thing you want to find out is that which blog posts and pages are the most popular among users? These pages and posts provide your website getting the most traffic. What your users like on your site can help you plan a content strategy that expands on what's already working.
Where, the articles posted by the admin of a WordPress site are called posts and pages are like posts. Pages can be managed in a hierarchical structure in WordPress.
WordPress Administrator has full power over the site and can do everything related to the administration of the site. Administrators can create more Administrators, invite new users, remove users, and change user roles.
Using MonsterInsights is really simple.
You can go to Insights » Reports page in your WordPress admin area.

In that way, you will find your most popular content under the 'Top posts and pages' section.
Next, you will also see your top traffic sources. It gives an idea of where your traffic is coming from
On most of the websites, 90% of their traffic goes to 10% of the top pages. When you find these top pages, you can optimize them for maximum conversions by adding content upgrades or targeted lead magnets on these posts. When we adding a content upgrade it can help you to boost your conversions by as high as 85%.
2. Tracking How Users Engage with Forms on Your Website
Most websites work on contact forms for collecting user leads and feedback. In this way, you collect the user leads and feedback but many contact form plugins give you accurate tracking and data conversion.
It gives the way you leverage Google Analytics' events tracking it provides the feature to see how many times your forms are viewed and submitted by the user. If you want to enable forms tracking, you can visit the Insights » Add-ons page. When you reach on this page, you will install and activate the Forms add-on.
3. Tracking E-commerce Stores in Google Analytics
It provides many features, especially for eCommerce websites. However these features are not turned on by default, and most users did not know that these features also exist.
It further improve the quality of E-commerce tracking lets you see shopping behavior, checkout behavior, product lists performance, sales performance, and so much more. By this, you can combine the data with your overall website traffic to gather better insights.
4. Tracking Who's Clicking on Your Ads with Google Analytics
Many of the websites work on ads to make money through online while creating a useful content. There are many Advertising platforms like Google AdSense it provide you some reports on ad impressions and clicks.
5. Tracking Your Affiliate Links in Google Analytics
Most of the affiliate marketers who was register by government use plugins to manage and cloak affiliate links. This makes your affiliate links to look more user-friendly. There is an example of a cloaked affiliate link:
http://example.com/recommends/product-name/
MonsterInsights provide the way to allows you to track those affiliate links in Google Analytics. It will help you to figure out which affiliate products are doing well, which pages are generating more affiliate revenue, and more.
6. Tracking Bounce Rate in Google Analytics
Bounce rate is the percentage of users who visit on your website and decide to want to leave without going to a second page. The way to check your website's bounce rate, you need to login to your Google Analytics dashboard and then go to Audience » Overview page.
What should be the acceptable bounce rate for your website?
Between 30% and 50% is an excellent bounce rate. Most websites fall between 50% and 70% bounce rate which is an sufficient average. Bounce rates higher than 70% are treated poor for most websites.
CONCLUSION
User experience is an important element of any successful website. If the user is not experience how it will handle it. With the help of Google Analytics, the information you collect will give you the information you need to enhance your website and improve its operations. It is beneficial to you and your visitors. Hope that the above article helped you to track user engagement with google analytics.

Still facing problem contact to our WordPress Support Team for the assistance, dial +1-855-945-3219 (Toll-Free).