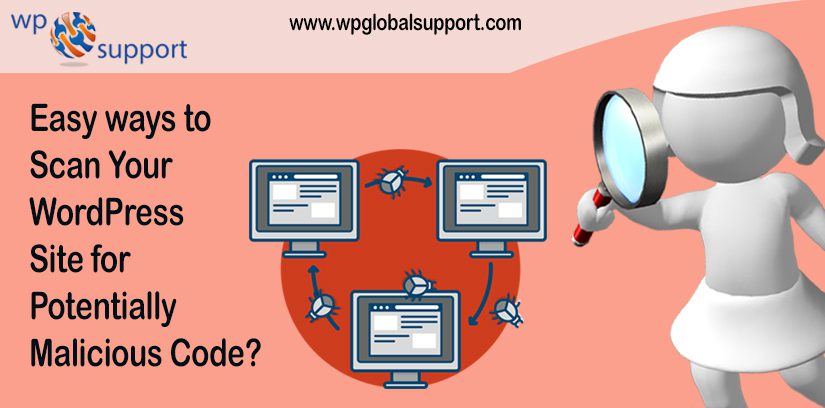 Here, we will show you some ways to scan your WordPress site for potentially Malicious code? There are free and paid both tools are available to scan your WordPress website for the potentially malicious code.
However, to do regularly check-up your website by scanning for potentially malicious code is always good.
In this post, we are going to illustrate you the 4 ways to scan your WordPress website for the potentially malicious code.
Read Also: 10 common WordPress security mistakes many websites Make
ways to Scan Your WordPress Site for Potentially Malicious Code
1. Theme Authenticity Checker (TAC)
Theme Authenticity Checker(TAC) is the best and free WordPress plugin. This plugin scans all of your WordPress themes for the unwanted or potentially malicious code.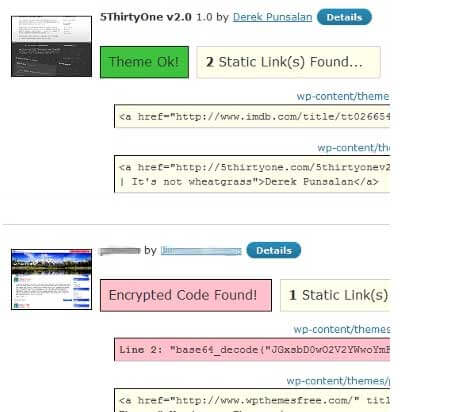 Often hackers target themes to inject the link, so this plugin is a good way to check for it.
It will scan every theme that is installed (See our guide on how to install WordPress theme) on your website for malicious code. Also, it can find things like footer links and Base64 code injection.
2. Exploit Scanner
Exploit Scanner is also a good and free WordPress plugin. This is much stronger than the Theme Authenticity Checker because it searches all your files and databases of your WordPress installation.
It checks for signs that can indicate that if your installation has become a victim of malicious hackers.
It returns many false positives, so you have to know that the error is actually malicious or if it is okay, then what are you doing to see it?
3. Sucuri
Sucuri is one of the best WordPress security scanners out there. They have a very basic free website scanner, who sees your site whether your site is running properly or not. But the real value is in their paid version.
In essence, after installing Sucuri, it automatically monitors 24×7 against all the threats on your website. It tracks all the activities that occur on your website. So that it can be found where things were wrong.
If something looks wrong, then sucuri blocks the IP. They also send you a warning, if they are running with your site.
Upgrading to your $89.99 annual premium plan will give you automatic alerts about any malware problem through email and Twitter. However, this plan will also remove your malware for you and remove your website from any blacklist.
The last thing, they provide a malware cleanup service. And that service is included in the price of their service (regardless of how large or small your site is).
4. AntiVirus
AntiVirus is another free WordPress plugin. It can scan your theme file daily for malicious code and spam. There is a virus alert option in the WordPress Admin Bar. It can also inform you of any malware detections by email.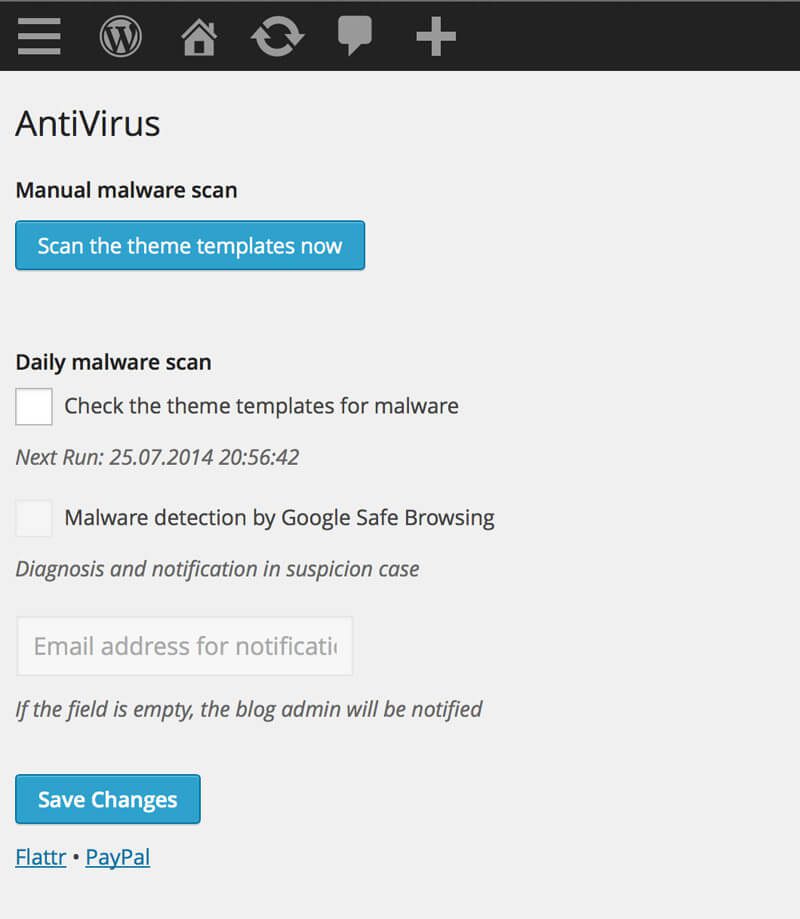 It will only scan your current WordPress theme. Your other installed themes will not be scanned. This is the main limitation of this plugin.
If you remove the inactive theme from your site then this is not a major issue (which is recommended as an old theme which has not been updated that can create a security risk).
It is a useful and free malware scanner that can scan your WordPress theme for malicious code.
Final Thought
To help detect malicious files and changes, I encourage you to regularly scan your website. This is in your best interest to find out any successful hack efforts to minimize the damage from the earliest attack.
Here, we discussed 4 ways to scan your WordPress site for potentially malicious code.
We hope this blog helped you to scan your WordPress site. If you have any problem related to this, tell us in the comment section!
Also, share the blog with your peers!
If you need any help related to WordPress Security just contact to our WordPress Support Team, Dial +1-855-945-3219 (Toll-Free). Our doors are always open for you and we will help you to solve all your major issues related to WordPress.
Read More Blogs: