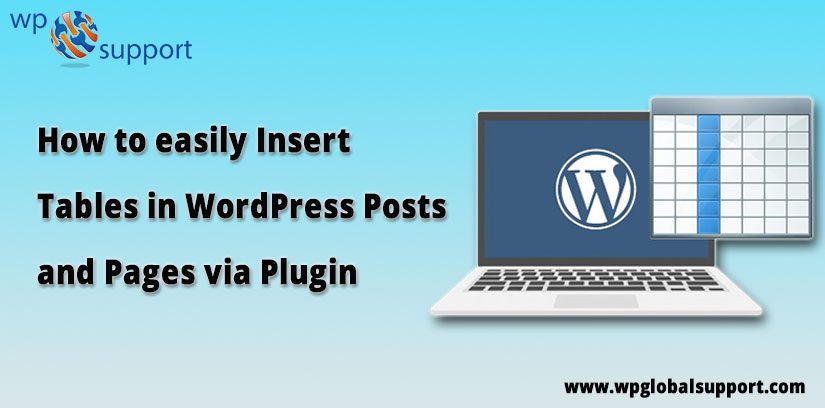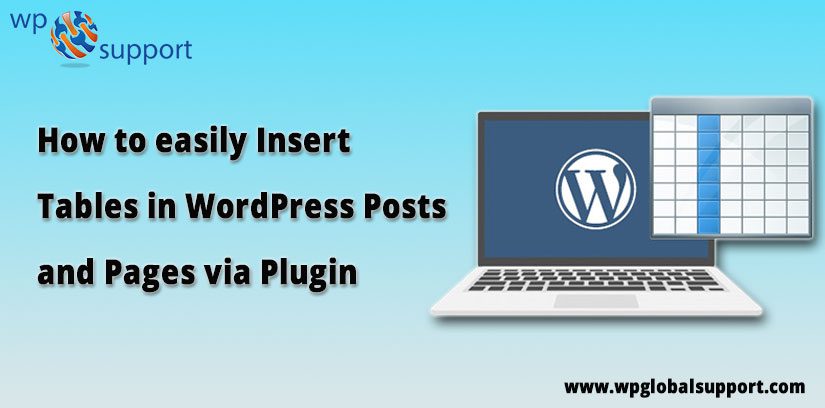 Including tables and charts in your blog post gives a systematic look. it helps to increase user visibility and makes it easy to understand the content of your blog post for users. The tables represent managed information like the pricing of any product or tell data.
But, The question is standing how do I insert a table in WordPress?
in this article, we'll talk about all of these things that you need according to this topic related. Give attention for 2 minutes and read it carefully.
Why Add a Table in WordPress Post?
Tables can generate a representative and organized way of your blog post content that can help the reader easily understand. Decreasing extra work effort table can require a comprehending design for improving user experience and increasing numbers of visitors.
In this table, you can include important information which you want to catch the attention of users of the particular thing. there are several various products that have different pricing and features which can easily show on a table.
We all know that WordPress does not arrive with an inbuilt table insertion feature. Thus, you may copy and paste the table which is already created with word editors such as MS Office, etc.
How To Create Table In WordPress Blog?
You can create a custom table in WordPress easily within a few minutes with just some steps to follow.
Creating tables using Plugins in WordPress
Inserting a table via a plugin not only makes it easy but also provides unlimited offers customization options and the prettiest ever.
1. TablePress
TablePress WordPress table plugin. You can easily create tables in the WordPress blog. it can provide unlimited customization features to build a unique and responsive table. the best thing about this plugin is you can separately access or add a large amount of data to this plugin. it's absolutely free so anyone can use it and make it easy to manage and insert tables in WordPress.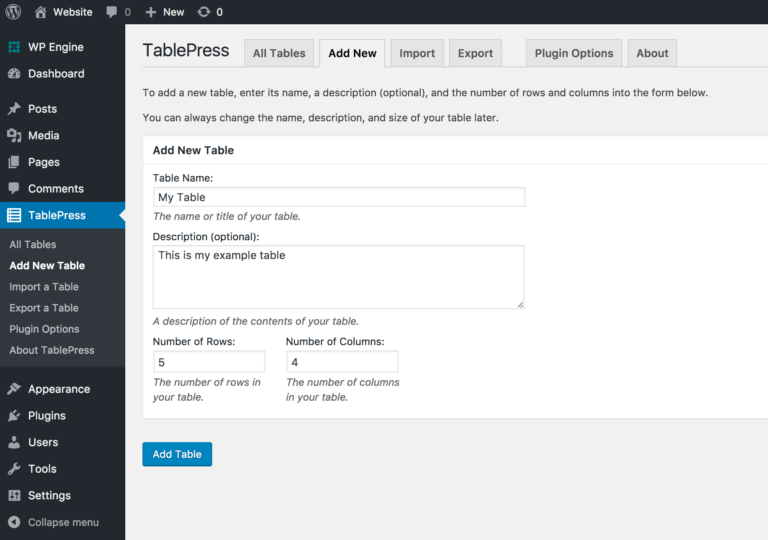 Installation
Install the plugin and activate
Navigate plugin > Add New Section WordPress dashboard
Go to TablePress Plugin > Add New and create a table
Enter the numbers of Row and columns want to create
Click "ok" & press "Enter"
2. WP Table Manager
WP Table Manager is a powerful WordPress table plugin that allows you to create and manage tables in your website's posts and pages. With WP Table Manager, you can create tables of any size and complexity, and customize them with different colors, fonts, and styles. it makes a drag-and-drop interface, which makes it easy to add and rearrange rows and columns in your tables. You can also add images, links, and other elements to your tables, and format your content using a WYSIWYG editor.
WP Table Manager also comes with a range of built-in functions and tools that make it easy to sort, filter, and search your tables, and to export your tables to other formats, such as CSV, PDF, and Excel. You can also use WP Table Manager to create responsive tables that look great on any device and embed your tables in other areas of your website using shortcodes. It's a premium plugin.
3. League Table
League table is a WordPress table plugin. It allows you to create an effective table in WordPress & also you can export and import WordPress data from one place to another place. the plugin comes with a feature to add comparison tables, pricing tables, charts, etc when you can multisite. it provides you to display sports league standings on your website. With a league table plugin, you can create and manage tables for different sports leagues, including football, basketball, baseball, hockey, and more.
The league table plugin has customization options. You can typically customize the colors, fonts, and styles of your league tables to match your website's design and branding. You can also choose which columns to display in your tables, such as team name, points, games played, goals scored, and more. this is a premium plugin.
4. Super Table
Super Table is a WordPress table generator plugin. it has unlimited features of customization and inserting tables with unique & creative designs. the plugin can use to increase ranking and visibility on the schema markup in seo. it helps easy to understand the user.
Super Table also comes with a range of built-in functions and tools that make it easy to sort, filter, and search your tables, and to export your tables to other formats, such as CSV and Excel. You can also use Super Table to create responsive tables that look great on any device and embed your tables in other areas of your website using shortcodes. it is also a premium tool for making tables.
5. TinyMCE Advanced Plugin
TinyMCE is the most popular plugin for inserting responsive tables in WordPress Posts and Pages. Where the articles posted by the admin of a WordPress site are called posts and pages are like posts. Pages can be managed in a hierarchical structure in WordPress.
Consequently, along with this plugin, it is easy to put a table in a WordPress post or page. As easy as you insert the tables in Word Document. Whereas, you may draw the tables right in front of your eyes using Table Insertion Tool.
It too has some key features which are illustrated as follows:
Custom CSS support.
Font background color support.
Search and replace data in tables.
Easy to create and edit tables in the editor.
Subscript (SX) and Superscript(SX) support.
You can map the browser context (right-click) menu to Table Menu (Cut, Copy, Insert, etc.) and much more.
Thereafter, we start the plugin's installing process of the very task, Steps for performing that are as follows:
Step 1: The very first thing you need to do is just Install and activate the TinyMCE Advanced plugin. However, if you are not very aware of installing a plugin. Then have a look at our blog, on how to install a WordPress plugin.
Step 2: After activation, the plugin will add Table Insertion Tool in the WordPress Editor. Whereas, a toolbar is added in the editor to create, modify, and customize the tables. Have a look at the screenshot below: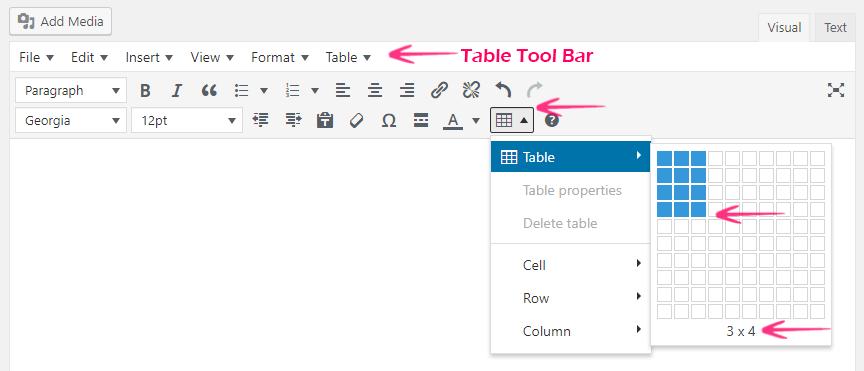 Step 3: Now, if you wish to add a new table. Then, you need to press/click on the Table Insertion Tool option. Which is next to you on your working window screen. Hence, from there you may select or choose the number of rows and columns of your table from your PC.
Now, you are all set! And ready to work along with the new tables.
Inserting Tables in WordPress by Using MCE Table Button
Inserting a table by using MCE Table Button is represented as follows:
The MCE Table Button adds a button for the regular editor. Which makes it easy to add/insert tables to any post or page.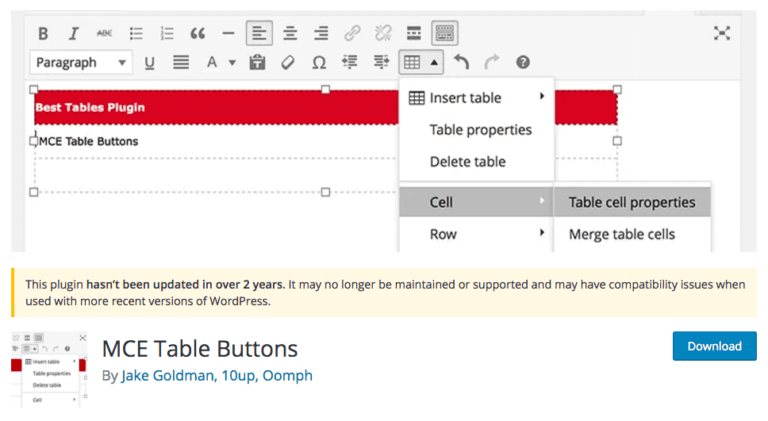 Well, the MCE table buttons do not add any new menus to your WordPress website. However, this adds only a button to the WordPress Editor for inserting the table. Consequently, clicking on it reveals a mini menu along with a simple interface to create a table of any dimensions up to 10*10.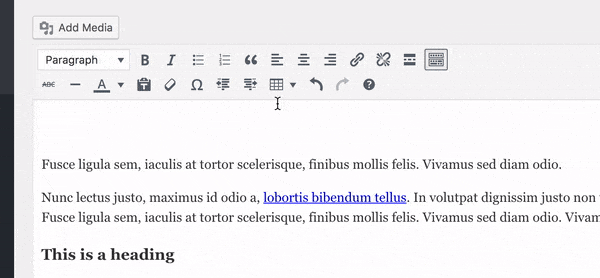 After adding the table, you may start entering data into the cells from your PC. Somehow, it looks a bit strange at first. But often, you fill a line once. It opens up and becomes easier to see on your working window screen.
Filling the data in a table is an easy task to be performed. Because you can tab between the cells. And can use the arrow keys to navigate in any of the directions. Now, you are all set! And can use the new table from the options menu.
Conclusion
We hope this blog helped you to easily insert tables in WordPress posts and pages via Plugin. However, if you found the blog useful, do not forget to use the comment section provided below.
If you want fast professional service for WordPress Support then talk to our Experts as they will help you promptly. Our Toll-Free number +1-855-945-3219 is available for you 24/7.