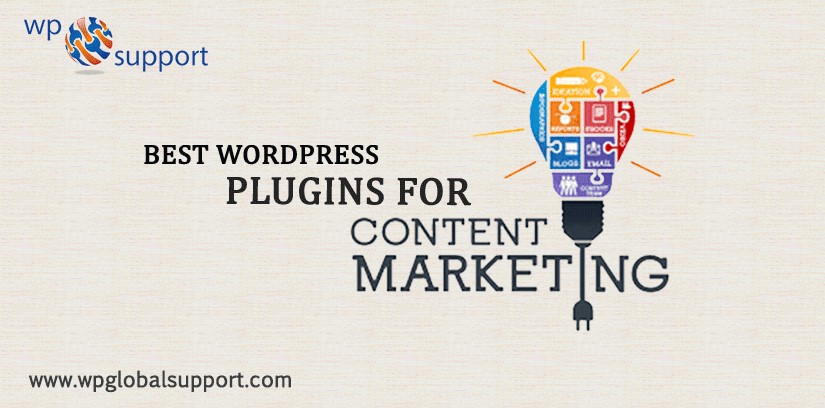 Most of the website owners spend a great deal of time planning an effective content marketing strategy. In this modern generation competition of any field is increasing day by day. All people and companies are having experience of digital awareness and for the promotion of their brand, they are using content marketing. There are millions of websites are getting efficiency by using WordPress content management system.
So they are using plugins for content marketing to catch the clients in the digital space, but some companies are not using it into its important works. To hold and block these at the time of reaching planned targets, WordPress is having ready to install and simple plugins.
What is content marketing?
It is the act of using online content to meet marketing goals. Content marketing involves creating and distributing content that will attract and retain an online audience. Content is anything that sends a message to people and it can be emails, blog posts, social media posts, product pages, etc.
The main goal of content marketing isn't only to have one audience, but one that is engaged with a brand and will drive profit.
Some of the benefits of content marketing:-
Increase in the brand awareness
It helps in Building authority and trust.
Enhancing site traffic
Improved SEO or "search-ability"
Increased customer conversions
In this article, we will share 10 best WordPress plugins for content marketing that will help enhance your site's functionality and improve conversion.
Best plugins for content marketing:-
Below are some WordPress plugins that are easy to use and it will help to know perfect content, expansion, and engagement at the same time.
Best plugins for content marketing
WPForms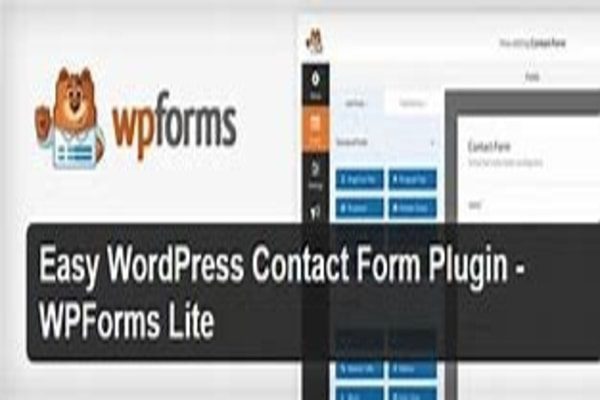 One of the best WordPress plugin for content marketing, WPForms is just made to perfection that includes a powerful drag & drop WordPress form builder. This plugin enables you to quickly create the contact form, subscription form, payment form, etc.
WPForms is very much suitable for beginners that can take the advantage of its pre-built form templates and workflows. This WordPress plugin is also highly mobile responsive and very well optimized for the web and server performance. In terms of speed, WPForms is just ahead in the race globally so that you can trust it for your ultimate success in the content marketing strategy.
CoSchedule

CoSchedule is the all-in-one editorial calendar for making plan content marketing, promoting, apply to all marketing scheme. You can set the time limit with this important multi-purpose editor and with a simple drag and drop feature.
All thing can be organised at one place, the flow of work in every project can be created, can be easily linked with your team by using custom workflows, create the best social media schedule in your calendar, combine all schedule in your tools.
Nelio Content plugin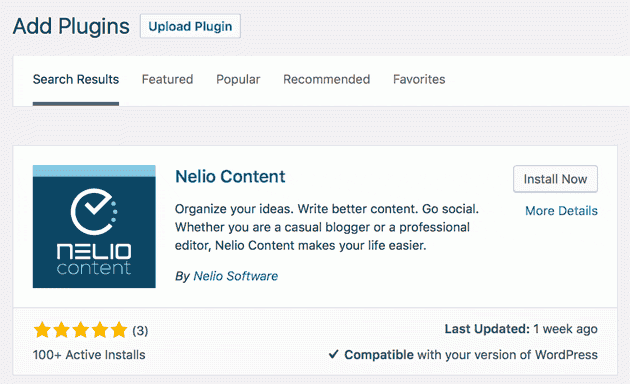 Nelio Content is a local WordPress plugin that will provide review calendar and a content cooperation. It has been designed to help you to create a comfortable schedule and for the promotion of the component of your blog on Facebook, Twitter, Linkedin, Instagram, Google+, and Pinterest.
Give attention to those content that works better with its built-in analytics and runs an efficient blog for the saving most of time. So, download the Nelio Content plugin and get the social media. To bring it at the next level, you have to subscribe to one of our plans and get its advanced features.
Yoast SEO

A Seo plugin is needed to reach for the stars. Yoast SEO is the best WordPress plugin from 2008. It is the likeable tool of millions of users, provide the range and increase the ranking of your site in search engine. With this Yoast SEO, you can get the set of tools that would be helpful target the number of occurring in the search result
This plugin will help you to provide the better content for on-page SEO with the functionality known as Readability score. Working on this plugin is very smooth and simple to use the interface with the themes. You can preview the look of your page and post through it is part of the view. Helps to decide the maximum length of title or meta description. It does all things to improve visitors and search engine spiders.
Yoast SEO is used to make sure that are you using your focus keyword when sending up for your ranking of the site. If you want to know about optimizing Yoast SEO Plugin then, head over and read the post on How to Optimize Yoast SEO Plugin in WordPress
OptinMonster

Many people discover your blog, read and leave. So for that people, you need to convert them to subscribe to your blog by using OptinMonster plugin. OptinMonster is helpful to improve your email list and to generate more subscribers with the help of popup.
OptinMonster is a standalone software that will combine with WordPress and other. You have to create an OptinMonster account for taking advantage of this plugin. It is easy to build a form that permits you to generate a wonderful option form that is proven to convert.
You can develop different types of operation including WordPress popup forms, footer bar and floating header, scroll triggered boxes, after post forms, sidebar forms, in-line forms, welcome gates, forms for mobile and more. Using this you can combine other technology.
SendGrid

SendGrid is a cloud-based email framework that improves businesses of the complexity to maintain custom email systems. It will give responsible deliverability, real-time analytics, and scalability with flexible libraries will make a breeze of custom integration with your application.
This WordPress plugin will change the default wp_mail() function of WordPress while using SMTP or API combined with SendGrid plugin to post the outgoing email from your WordPress installation.
It is useful while directly uploading the contacts to your SendGrid marketing operation account through a subscription widget. However, while using this plugin, you can take the advantage of enhanced deliverability and its advanced features, like analytics and tracking to improve the user engagement on your site. It will also provide the customer support for any issue.
MyCurator Content Curation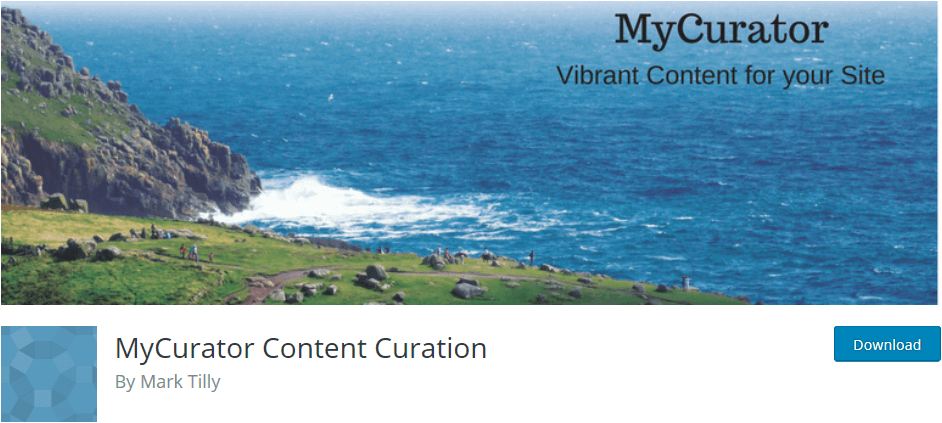 MyCurator content curation will provide vibrant content for your site. It will provide reviewing articles to your site where you can review them. Only in one click, it will assign the article in your WordPress Editor with an experienced person, image and attribution get ready. Add a paragraph to say something about the article. So your content is ready for your site.
You can also assign a content for a Topic which equivalent to WordPress Categories, but you need to access an API Key for providing cloud services. There is some monthly plans are available for accessing some different topics or for different sites.
It will save your time to find the content that you can use on your site.
You can easily create the content posts begin with a click of the make live tag.

It will assist a huge range of curation practices.
PixaBay Images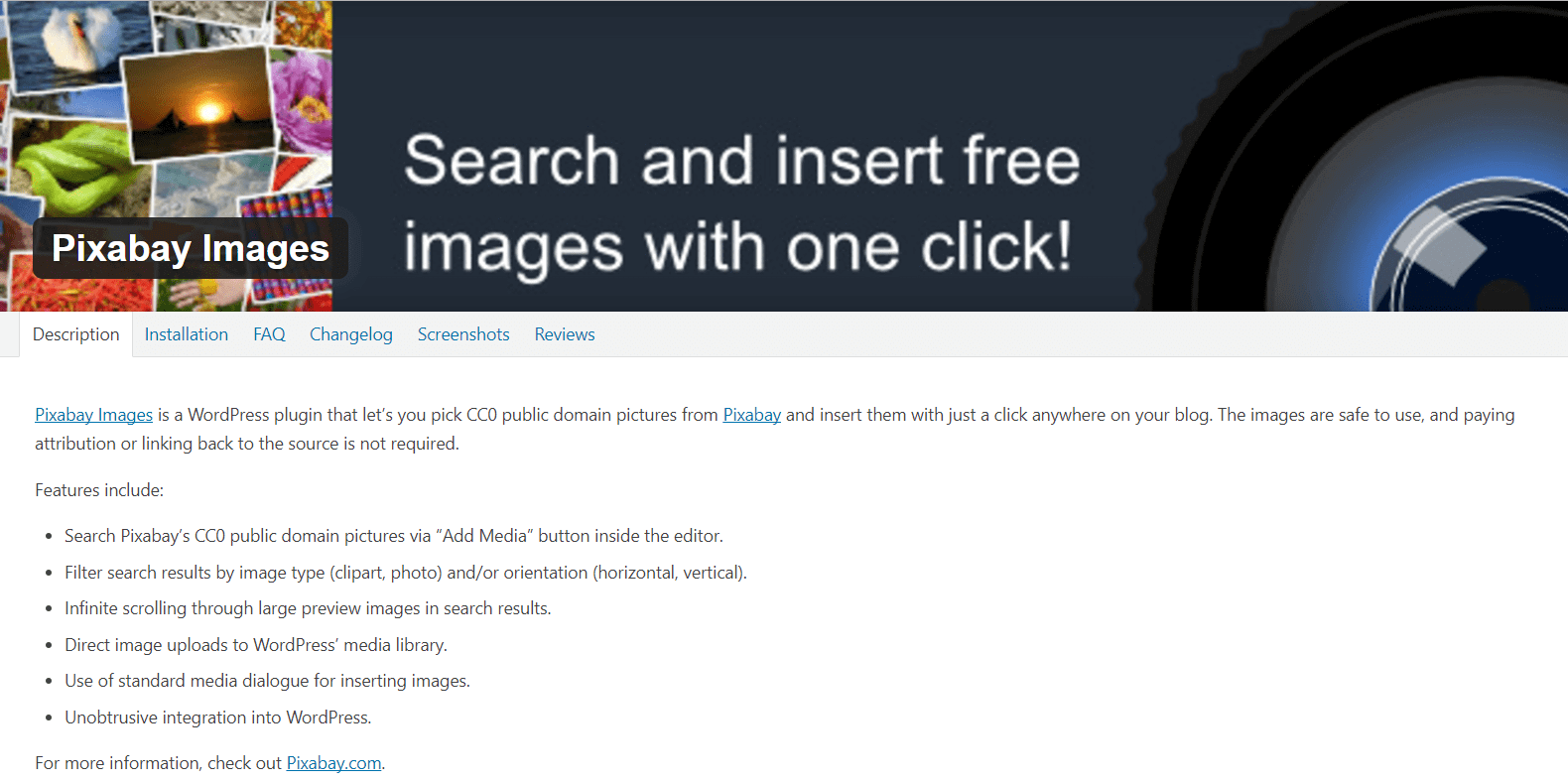 Pixabay Images plugin will permit you to take creative domains pictures from Pixabay and put it into anywhere you want your blog with a click. If you want to know more than move along to our guide on 5 Best Free Stock Photo Sites for Your WordPress Blog. This images are very safe and not even copyrighted and no need to provide source tags or link backs to these pictures.
You can search for free images form "Add Media" button within the editor.
Search the result according to image type and its orientation.
Long scrolling to see large preview images within your search results.
You can directly upload the images from your WordPress' media library.
It uses the standard media dialogue for putting any images.

Easily combined with WordPress.
Canonical SEO Content Syndication

Content Syndication is a method of adding your content to other blogs without changing the SEO of your main content. You can provide facility to other blogs to publish your content in the same manner with using rel=canonical tag.
You can read about this at Rel=canonical tag here at pt.4:
In this article, you can get everything about Consolidate duplicate URLs (content syndication for content marketing)
Canonical SEO content syndication plugin will add a meta box at post editor area. You can attach a permalink to the post where the original post. Many blogs are taking advantage of this plugin such as buffer blog, ReadWriteWeb is using content syndication and rel=canonical tags.
Easy Blog Ideas
Every blog writers and owners know that customers can be engaged by regular content and helpful to get high rank in search results. But Sometimes these ideas don't work. With the help of this Easy Blog Ideas plugin, you can instantly find the content or stories at your place that hold the most of social attention.
Easy Blog Ideas will examine which content is giving the best performance for any topic between another competitor, by using social media data.
Most strong content: Find the most shared content over the all social media. Its advanced social search engine will find the most << applaused >> content for a title or domain.
Instant Search:

Using this plugin you can get the fast result within 3 months.

Content Curation:

It will help to find the best and valuable content! In the one click, you can bookmark or directly write a blog post. Your post will access the suggested title and slug.

Competitor Analysis: Discover the most shared post of your competitor's domain to analyse that what is working for them.
---
Conclusion
Well, these are Top 10 Plugins for Content Marketing in WordPress. And this leads to the end of article. Hope you have found our this post informational and useful.
However, if you need any technical support or want to contact a human who can help you resolve your WP issues. You should be trying calling our WordPress technical support number+1-844-8970-0441(Toll-Free).
Worried about Your WordPress website security? Give a call Toll-Free: +1-855-945-3219
More Useful Articles: